Maybe you want to get your business online. Maybe you want better conversion rates than your website can offer. Or maybe you want to personalise user experience (UX) and build customer loyalty.
Whatever your main reason for creating an app, you probably still haven't considered all the benefits one could bring.
But why do these bonus benefits matter?
Well, they should help quieten any doubts your team has about taking the plunge, allowing you to start the app development process with confidence.
Need more marketing insight? Join the Builder.ai community
For context, Builder.ai has helped hundreds of customers take their business to the next level by achieving these mobile app benefits.
Use the sidebar on the right-hand side to flick through, or get scrolling👇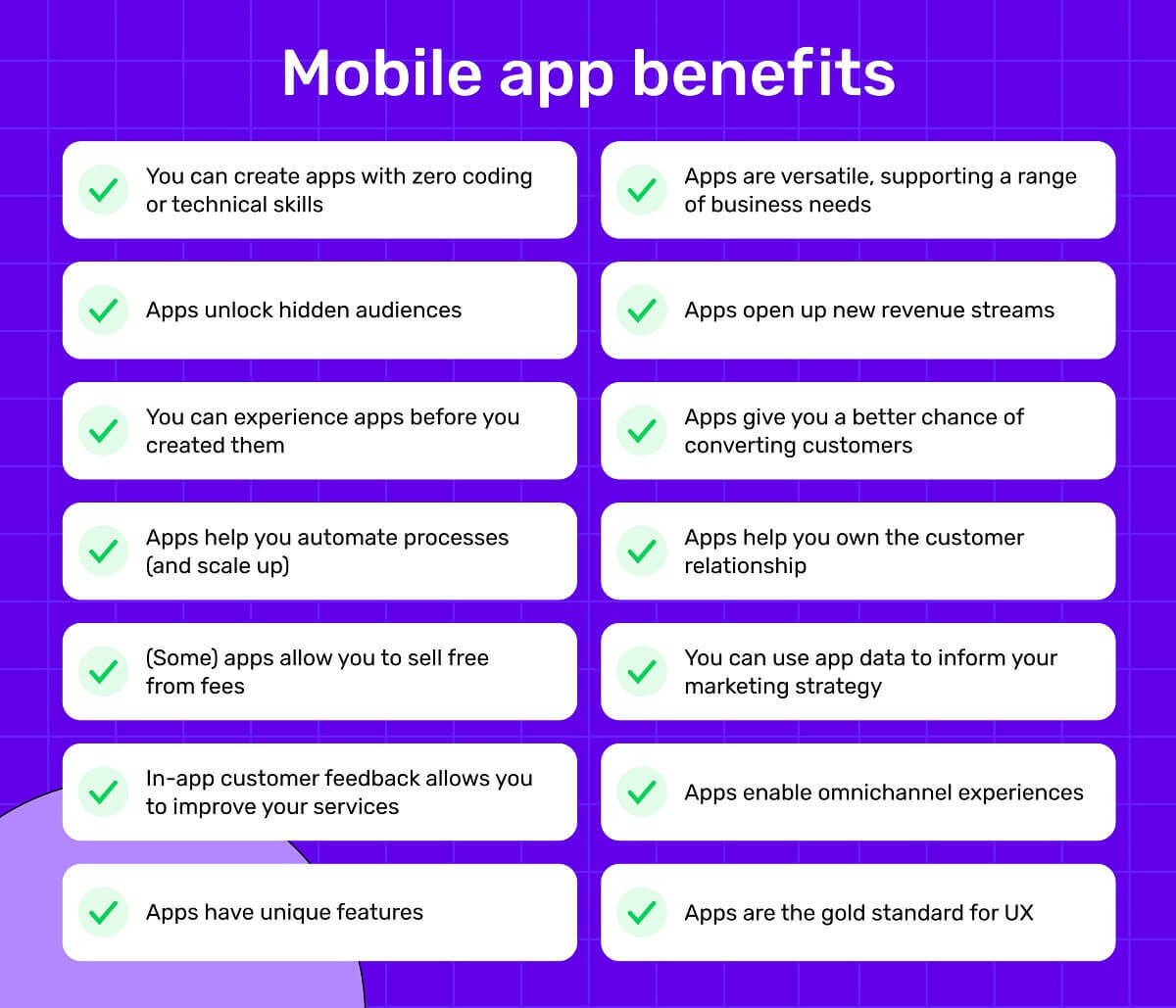 1 - You can create apps with zero coding or technical skills
Once upon a time, the only way you could build an app was either to code it yourself or use a dev agency.
Basically, this stopped anyone without technical skills or a huge budget from creating software.
But now, things have changed:
No-code app builders, for example, allow non-technical users to quickly and cost-effectively build simple web and mobile applications.
App development platforms, meanwhile, offer a halfway house between no-code app builders and dev agencies, allowing you to:
Create apps cost effectively and at speed.
Make unlimited customisation to your app, whenever you need to.
Due to the emergence of these app development routes, anyone can create an app that solves business problems and helps them scale.
2 - Apps are versatile, supporting a range of business needs
Because apps come in a range of shapes and sizes, they can support both the simplest and the most complex business needs.
For example, Google AppSheet provides simple business apps at a low cost. These include:
Shift management apps
Project tracker apps
Survey apps
And many more. These are off-the-shelf solutions non-technical users can leverage and customise.
By contrast, pre-packaged apps help businesses sell online, including a range of ecommerce features like product catalogues, shopping carts and in-app reviews.
Finally, enterprise-grade apps help large organisations maximise their revenue by becoming more efficient. For example, Builder.ai created a user-friendly order management system for Siam Makro, capable of processing large order quantities and scaling alongside their business.
Not only was this a huge improvement on their legacy software, but it also came in at 1.67% of the cost.
In short, if you've got a business problem, an app can solve it.
By leveraging Search Engine Optimization (SEO) and paid ads, you help users discover your site and buy your products. But if you don't combine your site with an app, you'll miss out on a huge base of untapped users.
What exactly am I talking about here? Mobile app stores, of course.
On these platforms, there are millions of apps and billions of users. So to cut through the noise and reach potential customers, you need to be strategic.
And through app store optimization, you can do just that, owning your niche and skyrocketing app downloads on mobile devices.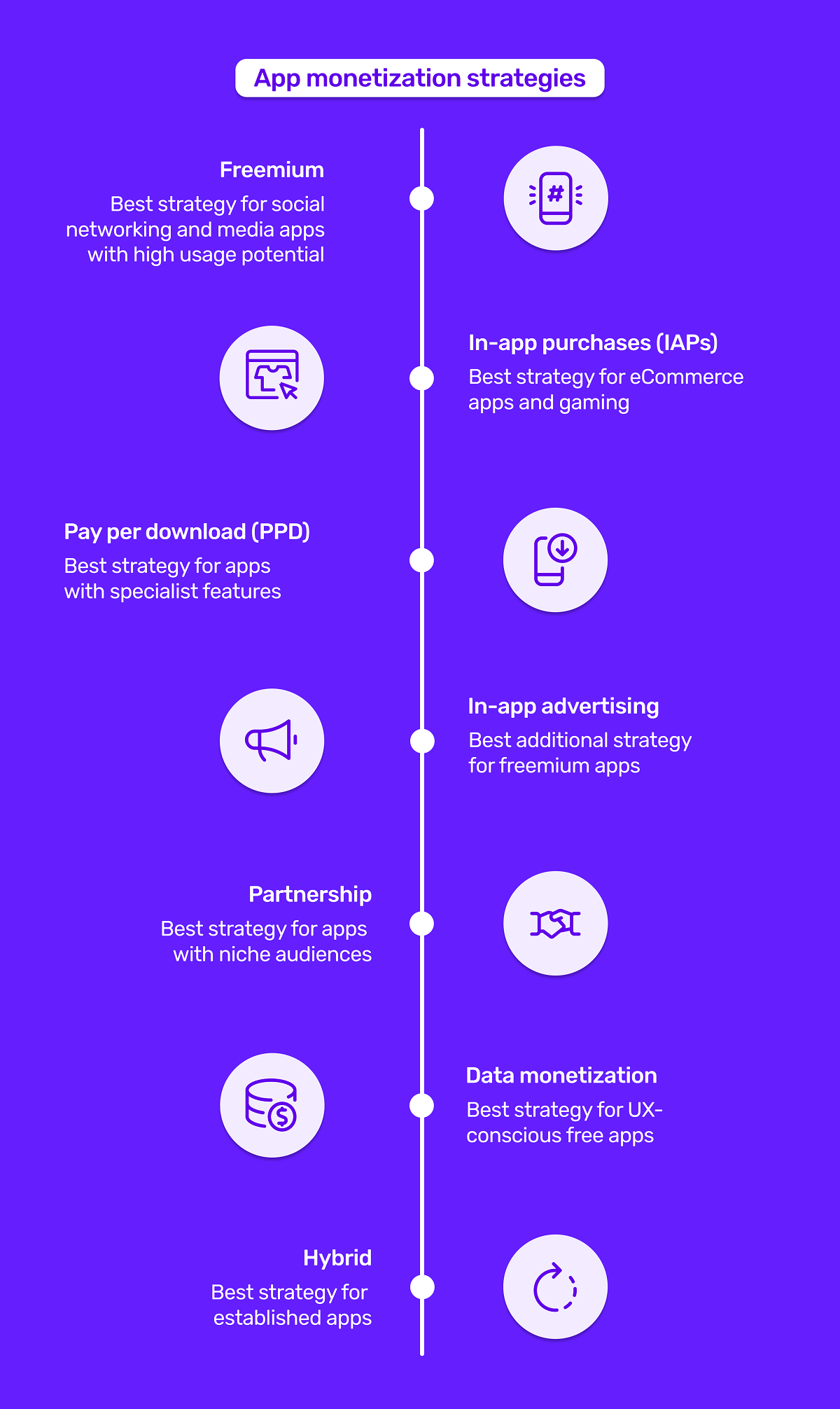 4 - Apps open up new revenue streams
Selling through your app is one way to get return on investment on your app project. But you can also generate revenue with a wide range of app monetization strategies.
For example, in-app advertising could be worth considering, while data monetization offers similar benefits without compromising UX.
Subscription models like freemium, meanwhile, allow anyone to access your app's basic features for free, while offering premium features as part of a paid monthly subscription package.
Pay per download, on the other hand, may put users off getting your app, unless you're one of the trusted players in your niche.
5 - You can experience apps before you create them
There are no two ways about it: Choosing the wrong mobile app development route can be catastrophic. Because not only have you wasted a lot of time and money, but you're also left with the same business problems you had in the first place.
One way to ensure this doesn't happen is to create an app prototype.
Put simply, this helps you see what your app will look and how the screens will flow together. As prototypes are designed to look like working apps, you can also simulate how users will interact with your app.
This means you can get feedback on your app design early on and make any changes before building begins.
6 - Apps give you a better chance of converting customers
57% of customers prefer buying on apps compared to other channels. And there are good reasons for this.
Because, by comparison to websites, apps have a few tricks up their sleeve.
Push notifications are one of these, helping to re-engage users and reduce cart abandonment. By the same token, apps can also work offline, helping users continue their journeys even when their internet drops out.
Perhaps most importantly, though, you can leverage data on buyers' browsing and purchase history to deliver personalised experiences.
All of these factors are sure to send your conversion rates through the roof.
7- Apps help you automate processes (and scale up)
Apps solve many of the teething problems early stage ecommerce businesses experience.
Why?
Because they automate manual ecommerce processes. In a single ecommerce platform, for example, you can:
Automate returns, saving time and improving customer experience
Automate order management, allowing you to receive, track and fulfil orders seamlessly
Automate inventory management, meaning you can improve your demand forecasting, while reducing your dead stock and costs.
And much, much more. This means ecommerce businesses can focus on more strategic tasks that add value to their customers.
8 - Apps help you own the customer relationship
Selling on marketplaces allows new online retailers to access huge audiences overnight. And with product marketing pretty much taken care of, it's easy to wonder:
Why would I want to sell anywhere else?
Well, one of the big trade-offs of this deal is that these platforms own the customer relationship, building brand loyalty to their platforms, rather than yours.
And being at the mercy of their algorithms means sustainable, repeat business can be hard to come by.
By contrast, customer data is all yours if you own an app. As a result, you can send personalised offers to customers and create loyalty schemes, improving retention.
9 - (Some) apps allow you to sell free from fees
Marketplaces aren't the only online selling platforms that enrol you into revenue-sharing schemes.
Nor are they the only ones to charge transaction fees.
For example, while you may benefit from lower entry costs when you make an app with a no-code app builder, they own your app's code.
As a result, they may take a cut of your profits, which becomes increasingly problematic as your business grows.
Pursuing custom app development, on the other hand, means you own your code, so everything you make through your app is yours to keep.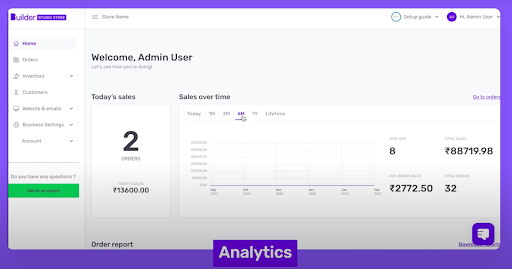 10 - You can use app data to inform your marketing strategy
Any ecommerce app worth its salt provides you with real-time customer and sales data.
Not only is this useful for benchmarking your performance and projecting financials, but it's also critical to the success of your marketing strategy.
With access to customer information, for example, you can create buyer personas and create segmented paid ad and email campaigns that speak specifically to their needs.
The value of this approach is clear, accounting for 77% of all marketing ROI.
11 - In-app customer feedback allows you to improve your services
By the same token, popups encouraging app store reviews and live chat conversations allow you to gather customer feedback at scale.
Because of this, you can identify common customer pain points and prioritise them by their frequency, improving your customer services and satisfaction.
As 75% of customers are willing to spend more with companies who provide these experiences, implementing them is a no brainer.
12 - Apps enable omnichannel experiences
Apps are a key part of the omnichannel experience.
And given that companies with bad omnichannel strategies only keep 33% of their buyers, one could be worth investing in, alongside an ecommerce website and potentially a bricks-and-mortar store.
As part of their buying journey, for example, customers may try on an item in a retail store, then order from your ecommerce app and check your website for your returns policy.
Without all of these touchpoints working in tandem, customers experience friction, discouraging them from buying.
But with them, your brand appears both consistent and trustworthy.
13 - Apps have unique features
Mobile apps have access to things like your camera, contact list and even your GPS.
As a result, users can benefit from a more seamless, more integrated and, ultimately, faster experience than websites.
Login is also far easier with Face and Touch ID, while instant payment methods like Apple Pay make impulse buys easier than ever before.
14 - Apps are the gold standard for UX
The average mobile user dedicates four hours and 48 minutes per day in mobile apps. And the reason for this is simple:

Outstanding UX.
The ability of mobile apps to deliver frictionless user journeys helps keep users in the app and coming back for more.
While Progressive Web Apps (PWAs) and responsive mobile sites emulate some of the UX benefits delivered by mobile apps, the ability to personalise mobile apps wins out.
For example, users can get recommendations based on their buying history and adjust settings to meet their needs.
Conclusion
Mobile apps deliver a boatload of unique benefits, with ecommerce companies best positioned to take advantage.
Their ability to maximise company revenue through monetization and increased conversions, though, are surely the most convincing.
If you liked this blog and want to learn more about app building and ecommerce, join our community! 👈
Ridhima Gupta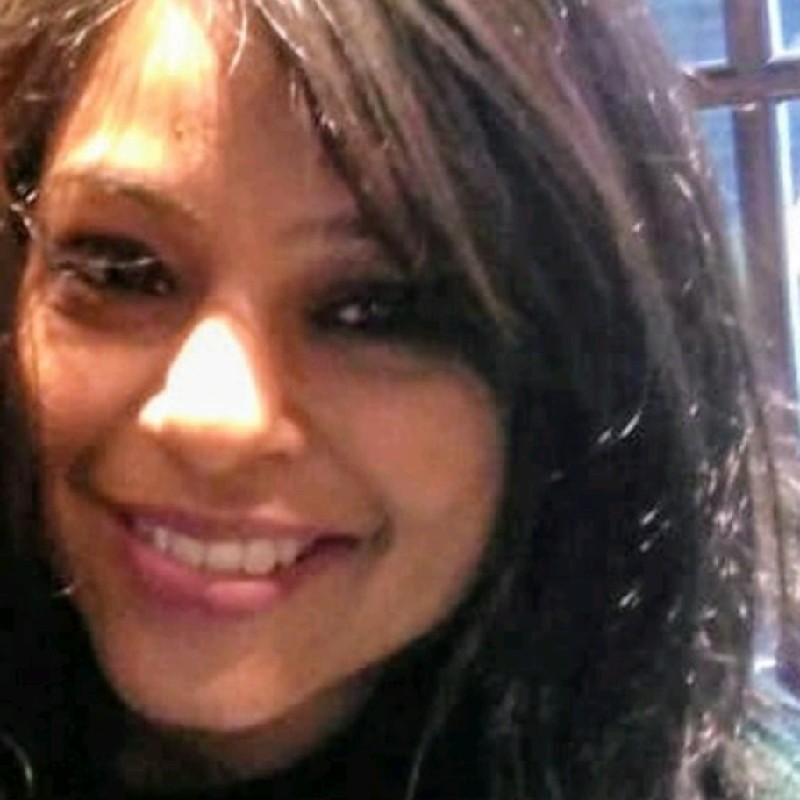 Global Head of Product Marketing at Builder.ai
Ridhima is the Global Head of Product Marketing at Builder.ai. With 16+ years of experience in delivering data-driven, strategic marketing campaigns, Ridhima's innovative approach has accelerated growth within the product marketing and content teams.