Great news! You're getting a tidal wave of new customers through your doors.
Not so great news:
You're only seeing new faces. And to make your revenue more predictable, you know that you need to establish a loyal customer base that buys from you again. And again. And again.
That's where I come in.
I've collated a bunch of bullet-proof customer retention strategies real entrepreneurs have used to sell online and build their seven-figure businesses.
More on that later. But first, let's see what customer retention strategies are and why having them is important 👇
What is a customer retention strategy?
A customer retention strategy is a plan that sets out to build customer loyalty and achieve sustainable repeat revenue. Depending on their size and resources, businesses may use several different strategies to achieve these aims, including excellent customer service, email marketing, loyalty programs, customer reviews & feedback, and more.
Why are customer retention strategies important?
The main reason you should invest in a customer retention program is that it's four times cheaper to upsell existing customers than to acquire new ones. But the benefits are twofold, as you can see below 👇
12 irresistible customer retention strategy benefits for your business (and customers)
| | |
| --- | --- |
| What you get | What customers get |
| More repeat purchases, resulting in increased sales and revenue | Quality customer service, meaning issues are resolved and queries are answered, fast |
| High referral rate, allowing you to grow your customer base | Personalised products, services and customer journeys, rather than one-size-fits-all offerings |
| Decreased customer churn rate, meaning your revenue is predictable, while customer lifetime value and satisfaction are higher | Relevant communications, alerting them to offers and discounts |
| Constant feedback, so you can refine your products and services for long-term success | The ability to provide feedback, and shape the future of the products and services they buy |
| Data from ideal customers, allowing you to bucket and segment customers better and target more people with similar profiles | Reliability, so they can get what they want, when they want, with ease |
| Increased market share, as customers stay with you rather than using competitors | Rewards for their loyalty, so there's an incentive to keep investing |
Serial entrepreneurs use these hypnotic customer retention strategies to inspire loyalty
Now we're clear on the basics of customer retention strategy, it's time to move onto the main event. Below you can see a list of the top 5 strategies:
Customer service - The one strategy every business should invest in
Customer feedback loop - The best strategy for optimising your products and services
Email marketing - The best strategy for nurturing customer relationships
Personalisation - The best strategy for upselling customers
Customer loyalty programs - The best bonus strategy for established businesses
We'll explore each of them in detail, including advice from entrepreneurs who've used them.
Keep scrolling to reveal their insights 👇
1 - Customer service: The one strategy every business should invest in
Customer service is the lifeblood of any business.
But small businesses live and die by their ability to satisfy new and current customers from the beginning to the end of their buying experience.
So much so that an overwhelming majority of the contributors to this guide said it was their #1 customer retention strategy.
Below you'll see exactly what comes under the remit of customer service, how you can evolve your processes and the customer retention results you could drive:
Entrepreneur insights
Sully Tyler , CEO of the eponymous marketing advisory firm, invests in customer service because of the results he's seen it deliver.
For example, he says phone and email support is not only vital to "making your customer feel valued and heard," but also "the best way to ensure they keep coming back to your site and services."
He continues:
"Over and over again, I find that a great customer service team can help you retain customers by providing fast and friendly support.
"They should be able to resolve customer complaints quickly and efficiently, provide information on product features, and answer any questions customers have."
Someone who's put this mantra into practice is Lisa Richards, the CEO and Creator of the Candida Diet , a website that specialises in helping individuals beat their candida overgrowth and restore their health through a low-sugar, anti-inflammatory diet.
And to take customer experience to the next level, she believes the key to success lies in software.
"By improving our customer support systems, we've empowered our customer support team to make decisions in real-time when interacting with our customers. As a result:
"Our first contact resolution rate has improved by nearly 40% over the past 12 months, and our volume of repeat business has tripled over the same period. Customer retention is also up by 9% as a result of enhancing our customer support."
"A number of customer complaints on social media about our company's resolution process is the main factor that prompted us to look into how to improve our resolution rate, especially first contact resolution."
Which leads neatly onto the next point 👇
2 - Customer feedback loop: The best strategy for optimising your products and services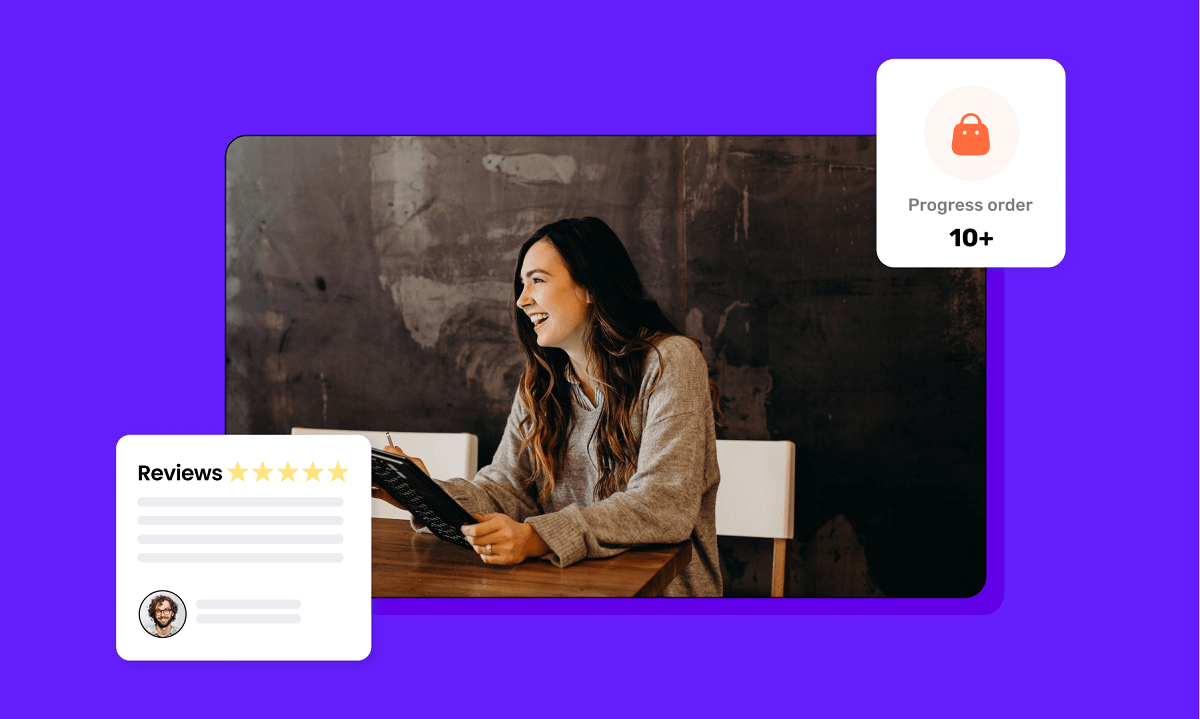 Directly linked to quality customer service are customer feedback loops.
After all, every interaction with a customer generates a response. The trick is to find a way to gather that information and act on it to improve the buying experience.
Here's exactly how you can do that:
Entrepreneur insights
Andrew Porwol, Garden Centre Shopping owner and serial entrepreneur, credits his application of customer feedback as one of the key factors behind his success. To scale this across his portfolio of seven-figure businesses, he took a strategic approach:
"We define touch points throughout our customers' journey and craft tailored messages that resonate with different clients. We also use our CRM to schedule mailings to reach out to clients we've not heard from for a while and find out why," Andrew says.
"By applying these strategies, our customer retention grows year on year, and we have a high referral rate. We're in touch with our customers, understand their motivations and needs, and have a personal connection. So why would they use another business?"
And it's a similar case for Arthur Worsley, Founder of The Art of Living , an educational website designed to help top performers lead happier, more balanced lives.
"Showing our customers that we care about their opinions is our most important customer retention strategy. Consistently collecting customer feedback and working on it has allowed us to forge strong bonds with our customers, resulting in improved customer retention and customer loyalty."
The former McKinsey Associate with an MA in Psychology from Oxford University continues:
"Over this past year, we've implemented an automated customer feedback loop that collects feedback from every online channel, categorises it and distributes it to the relevant department.
"With this system, we never miss what our customers are saying about us, and we're able to consistently align our offerings with customer expectations. We can also monitor the progress of each improvement as well as measure the improvement's impact on customer satisfaction once it's complete."
The results of Arthur's approach are plain to see.
"Since implementation of the system at the end of our second quarter this year, our customer retention rate has gone up by 27%. This is a strong indication that our customers value being listened to and having their issues with our offerings resolved as quickly as possible."
But the customer feedback loop isn't just useful in these cases. In fact, it can also be used to inform your communications, as we'll cover next 👇
Need more marketing insight? Join the Builder.ai community
3 - Email marketing: The best strategy for nurturing customer relationships
There isn't a successful ecommerce company on the planet that doesn't use email marketing to communicate value with their customers, whether that be a new product, a discount or something else entirely.
And these messages always seem to reach you exactly at the right time.
While a spray-and-pray approach to your emails won't allow you to replicate this, a considerate, personalised strategy will.
Here's what you need to know:
Entrepreneur insights
Ryan Turner, Founder of Ecommerce Intelligence, a company that helps ecommerce brands grow with marketing automation platform Klaviyo, leans heavily on automated and personalised email marketing to retain customers.
"Some of our biggest revenue drivers are email flows triggered by specific events , for example, a sign-up or a cart abandonment.
"Preparing messaging for these events in advance ultimately allows us to deliver targeted messaging at scale, and lets our customers know we're treating them as individuals, rather than spamming them with one-size-fits-all emails."
Ryan goes on to explain the impact of this approach and why it's his most valued customer retention strategy:
"We often see repeat purchase rates of 30% or more which is fairly strong in ecommerce when looking at the market overall.
"Email generally drives 20-40% of overall revenue for the brands we work on, and many of these conversions are in the post-purchase phase where we're marketing to existing customers to drive repeat purchases."
Although it might be tempting, it's important to remember that ramming sales-led messaging down your customer's throat won't generate results like this. Sully Tyler explains:

"I found that promoting sales is good if done in moderation, but if you try to force a sale on your customers, they'll most likely rebel and stop buying from you altogether. So now, I just let sales happen naturally over time, which makes it a much more enjoyable experience for both parties.
"By focusing more on nurture, you'll also be able to reduce lost leads – in other words, customers who unsubscribe from your email list – and better follow-up procedures will develop closer relationships with subscribers."
As we've explored here, putting the customer first was key to Ryan and Sully's success. And personalisation can help a lot with this, as you can see below 👇
4 - Personalisation: The best strategy for upselling customers
In 2023, customer expectations are high. So just addressing them by name and recognising them when they return won't be enough to retain them as customers.
Instead, it's about targeting them with ads focused on brand awareness to build trust. It's about serving them with first-time buyer offers when they're ready to make a purchase. And it's about nurturing them post purchase to ensure they come back for more.
Here are some pearls of wisdom:
Entrepreneur insights
Andrew Porwol, Garden Centre Shopping owner, can attest to the importance of personalisation. Especially when it comes to one-size-fits-all promotions:
"Blanket offers were something we tried out but didn't fit well with our other strategies. We see our customers as individuals and sending out standard offers simply didn't appeal to them, and actually had the opposite effect."
Meanwhile, Olek Potrykus, Head of Customer Service at live chat & chatbots company, Tidio , re-emphasises the benefits you can reap by doubling down on personalisation.
"Customers will feel more inclined to continue business with you because of your organisation's approach," says Olek.
"If you show them that you care, they will appreciate it, and your results will skyrocket."
To go one step further with personalisation, loyalty programs are something you could also offer. But if you use them as a standalone strategy, you may run into trouble 👇
5 - Customer loyalty programs: The best bonus strategy for established businesses
Giving loyal customers free or discounted stuff in exchange for their repeat custom is a dynamic as old as time.
Thing is, you have to deliver value to your customers in the first place if you want to have a chance in hell of them coming back.
Below, you'll see the strengths and weaknesses of this approach and why it's best leveraged as a bonus customer retention program:
Entrepreneur insights
Andrei Vasilescu, CEO and Co-Founder, DontPayFull , speaks about the importance of giving back at all stages of the customer journey for his coupon business:
"It's no secret that order to grow your business you need a great product and even greater customer service.
"However, to keep those customers you need to step up the game, and one way to do this is to reward them.
"Reward them for reading your newsletters, for engaging, for buying, for bringing you more clients, for leaving reviews.
"Whether you do it by providing free services, or an actual physical product sent to them, there's nothing more powerful than feeling valued."
But Patrick Casey, Director of Growth Marketing at Felix , an online health prescription provider, adds some words of warning about this strategy, stating that this strategy isn't necessarily a fundamental part of customer retention.
"Tactics like loyalty programs and promotions are great for turning heads. But people will never be interested in returning to a business that treated them poorly."
Patrick continues: "The success of your client base rests in the hands of your customer service. Great quality assistance will get people talking about your brand and returning whenever a similar issue arises for them.
"On the other hand, terrible customer service sends customers running and tarnishes your reputation. Not only will you struggle to retain customers, you also won't be able to attract them either after a wave of unsatisfactory reviews."
So, after hearing about a wide range of customer retention strategies, it's time to work out which ones are best for you 👇
Conclusion
Looking at the responses of the entrepreneurs featured in this guide, it's clear that customer service is the number one priority for businesses of all shapes and sizes, while establishing a customer feedback loop essential to refining your approach.
This feedback loop can also be leveraged elsewhere, for example to inform your email marketing campaigns, which themselves rely on personalisation to be successful.
In this sense, it's impossible not to use more than one customer retention strategy, as they're all inherently interconnected.
But that doesn't mean you should start doing everything all at once. As Sully Tyler says, "if you make too many changes, your customers may start to feel lost and confused."
Instead, experiment with different strategies, find the ones that work for you and gradually layer them to enrich your customers' experiences and improve your customer retention rate.
If you didn't start selling online yet, start building your online store today with our eCommerce store builder. Building with us is as easy as ordering a pizza. 👈
Loretta Nguyen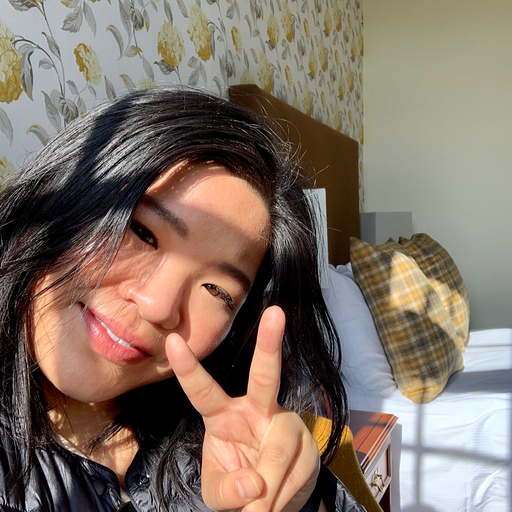 Digital Campaign Manager at Builder.ai
Loretta Nguyen is a Digital Campaign Manager at Builder.ai where she boosts awareness and generates leads through the use of multi-channel ad campaigns. Loretta has a Bachelor of Business/Commerce from Western Sydney University.