A new type of app called "Super App" has gained huge popularity across Asia and the Middle East. Imagine an app that has the functionalities of Uber, Deliveroo, Paypal, Airbnb, gaming and Slack all in one. Well, that's what some Super Apps do. They combine functionalities of several mini-apps apps into one convenient package.
Here's what you need to know about the latest Super App trend…
What are Super Apps?
Super Apps create their own ecosystem with lots of functionalities, also known as 'mini-apps', all in one place. They bring together a range of smaller, personalised apps to form one big, multi-purpose app, all wrapped in a lovely red bow (other colour bows are also available).
Think of it as a digital shopping centre of ultimate convenience. Need a new pair of shoes? There are thousands of options. Hungry for a snack? Visit the food hall opposite. Maybe you need to send a postcard? There's a post office too!
With the average person spending 4.8 hours on their phones daily, shouldn't it be possible to amalgamate that phone usage into one app?
Super Apps allow you to easily capture your consumers' time and attention by providing a diverse offering. By cleverly consolidating all of their unique needs into one platform and creating an easy, appealing and above all, engaging user experience your consumers become a totally captive audience. Who doesn't like the sound of that?
WeChat has become a leading Super App success story in China with a staggering 1.24 billion users! Offering messaging, social networking, shopping, trusted payment transfers and other services for free. It's easy to see why app-users flock to it. Likewise, with 187 million users, Southeast Asia's leading Super App, Grab, offers food deliveries, ride-hailing and financial services. Their all-in-one nature renders them almost indispensable to their consumers.
Super Apps essentially provide a more personalised experience with the alluring addition of convenience.
How would my Super App work?
A Super App merges several apps and creates what's known as a 'business ecosystem'.
You can select modular mini-apps, food delivery for example, and join them with what your customers need or want, such as transport (ooking at you Uber and UberEats) to create a customised experience. The clever aspect of these apps is you can keep gathering data and user behaviour so you can easily respond and scale your offerings to their pain points and needs.
Super Apps also make it easier to capture relevant customer data so in return you can provide your users with more personalised and upscaled offers. For example, a sushi aficionado would much more appreciate a discounted food delivery than a special offer cinema ticket offer.
The competition for your consumers' attention is intense, and the fight for retention is even greater. Eventually, with dedicated nurture, your Super App could grow beyond just being an app of convenience and become a lifestyle habit. Customers could satisfy all of their daily needs with your carefully selected, multi-use functionalities that provide perfectly tailored digital solutions.
Need more app insight? Join the Builder.ai community
How do I build my genius Super App idea?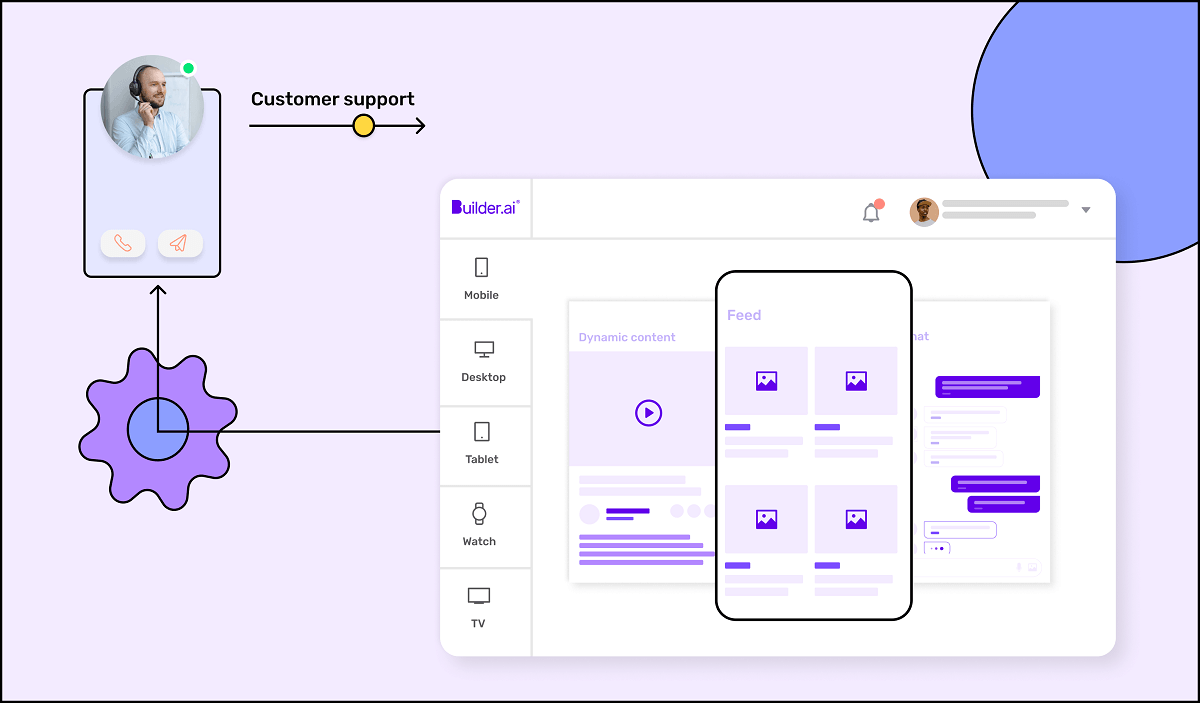 Well, that's the easy part. Builder.ai has launched a category between low-code and customisation that is transforming the app building experience giving you the power to create any Super App you can imagine.
Using our AI-driven app builder, you can select the features and functionalities you want from our library of over 500 reusable features that all fit together in the style of Lego-like blocks. Our skilled developers will then add the customisation you choose, making the app uniquely yours. There's nothing techy about it – as all the coding work has been done for you. All you need is a great idea and your imagination.
Start building your Super App today
Would you be surprised to find out that between 2016 and 2020, the top 10 app download chart has been colonised by industry giants like WhatsApp, Messenger, Uber, Spotify and Instagram? We think it's time someone revolutionised the charts with a Super App to rival them. It could be you, so get in touch with the Builder.ai experts today and let us start bringing your app idea to life!
Varghese Cherian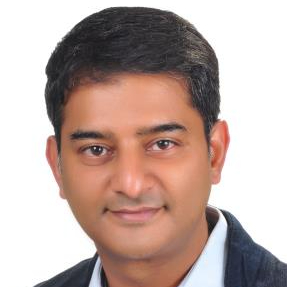 Varghese Cherian is the SVP of Builder.ai. Popularly known as VC, he has over two decades of experience in sales, marketing and operations (including strategy, research, planning and management). Since joining Builder.ai in 2019, VC has played an instrumental role in leading the business to become one of the fastest scaling startups in the world.