How much does an
app cost?
We believe you should only pay for what you order.


That's why the cost of building an app depends on what you're building.

Get your free quote now, or scroll down to learn more about pricing.
‍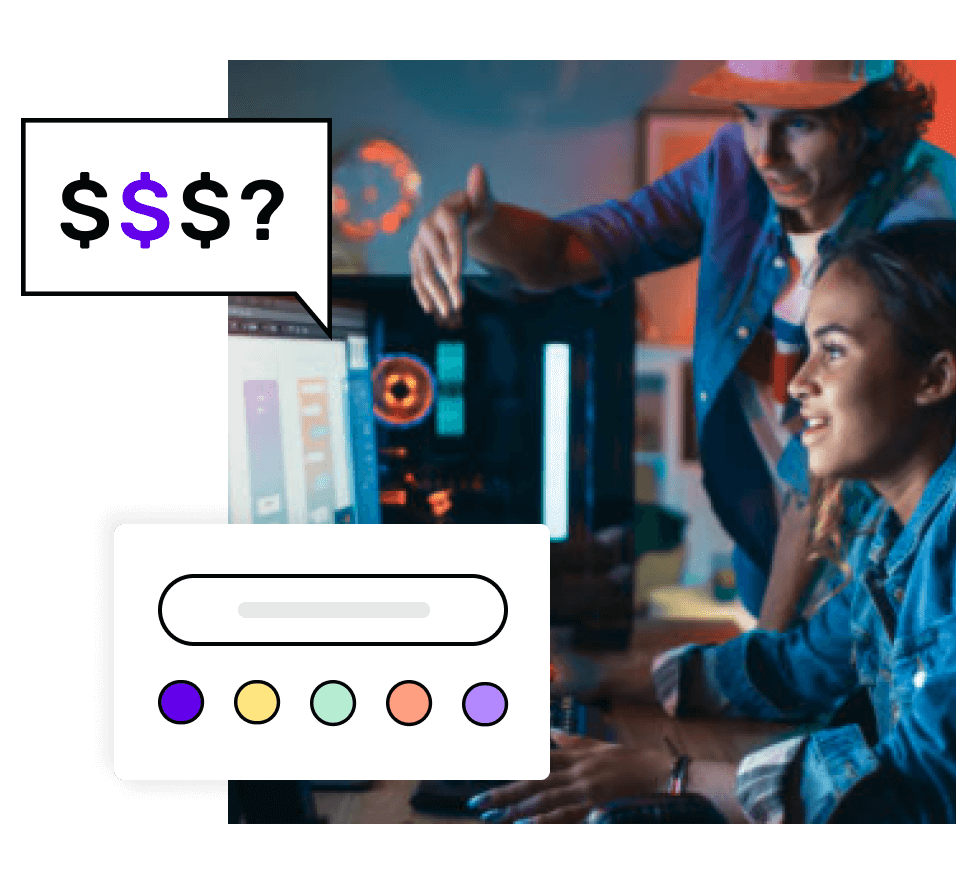 Pre-packaged apps
Online starter kits for small business (ecommerce, restaurant, e-learning, gym, salon…)
From £295
£295 x24 monthly installments
Get a free demo
No fees on your sales - ever


Aftercare warranty (24 months)

Fully customizable URL:
www.your_store.com
‍
Custom apps
Great value – our AI means you pay less and your price is guaranteed before you start!
Pay for what you need
Get a free demo
Affordable - 70% cheaper than competitors


Guaranteed - pricing and set timelines upfront

Simple - just order exactly what you need

Flexible - we can build anything

Managed - by your own dedicated expert
‍
‍
Enterprise apps
Avoid expensive, ongoing SaaS costs – build your own solution, fast.
Price based on features & speed
Get a free demo
Quick app builds for those on tight schedules


Transparent end-to-end process

95% of projects delivered on time

Fully project managed by us
‍
‍
How Pricing Works
At
Builder.ai
, we think you should only pay for what you need. That's why you won't find price lists on our site. Instead, we have a fully transparent,  feature-based pricing model—no hidden fees, no nasty surprises.
1/4
Choose an app template similar to your idea
This helps us pre-select features you'll need too, e.g. for a weather forecast app you may select Accuweather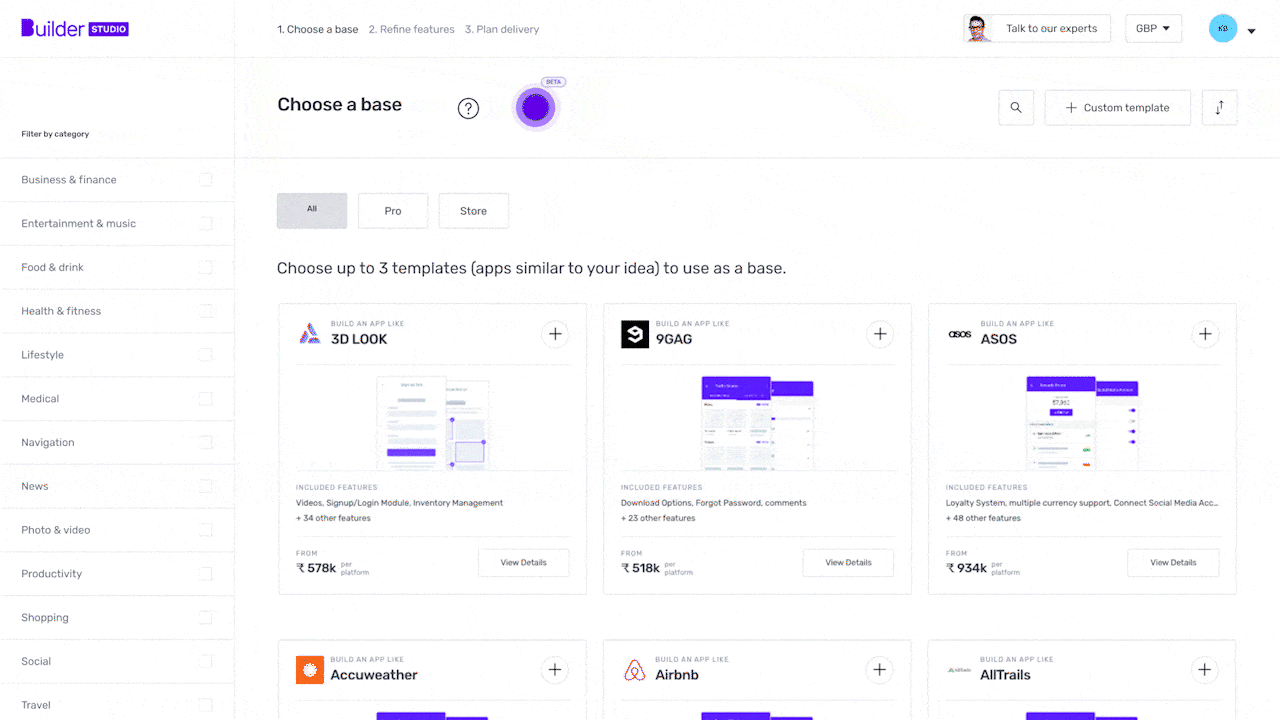 2/4
Add features to customise your idea
The price will increase as you add features and decrease when you remove them.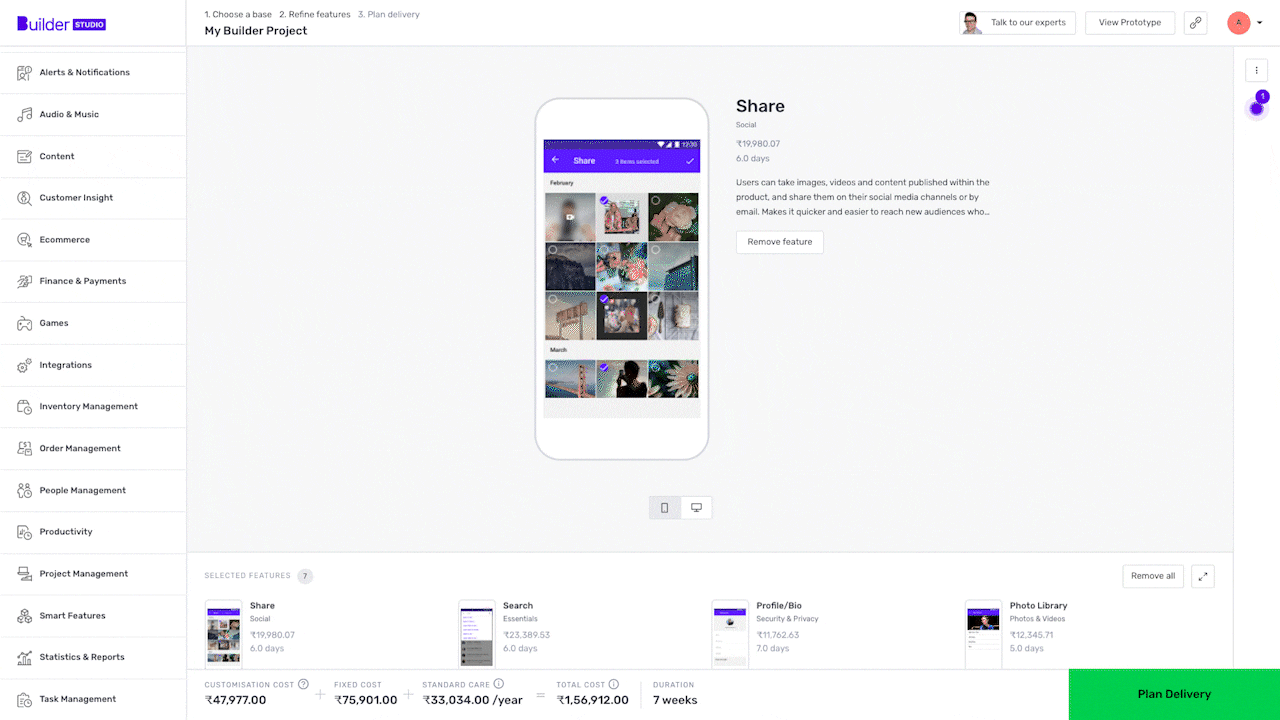 3/4
Select your operating system
You can choose Android, iOS, web based or a combination. Costs will increase the more operating systems you add.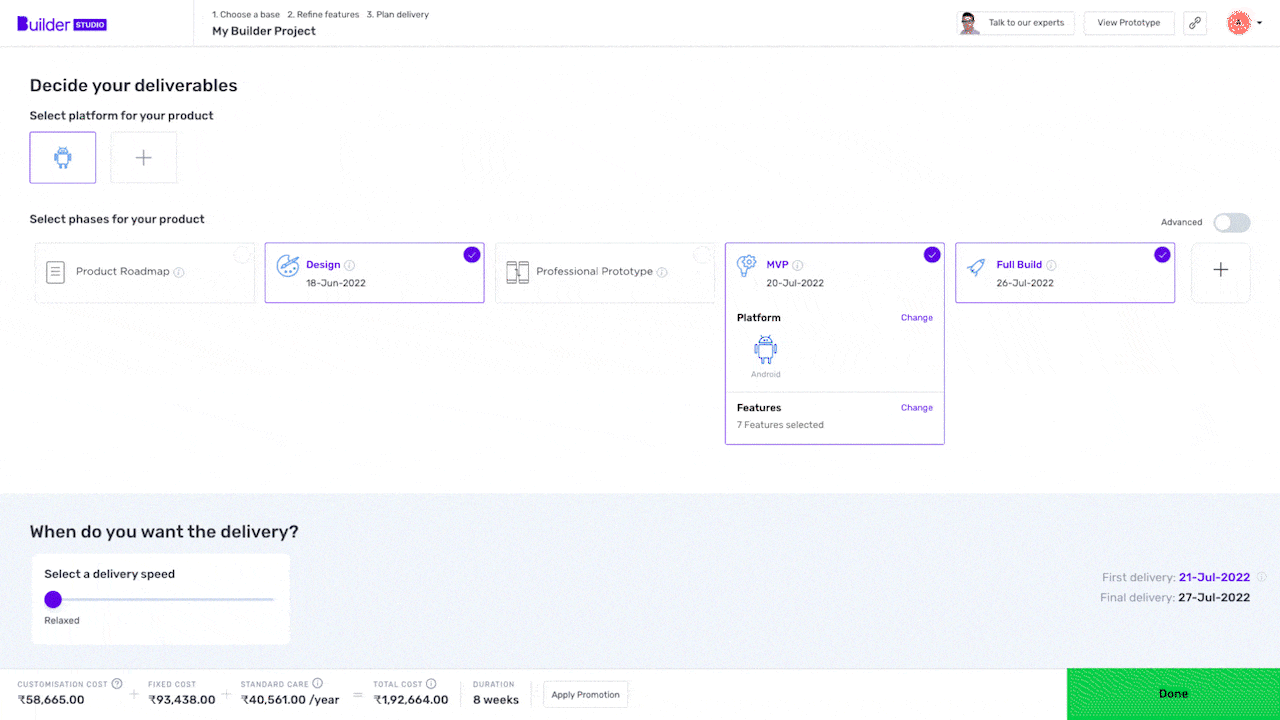 4/4
Decide your timeline
Choose how fast you'd like us to build your app. Faster options have higher costs, while relaxed schedules are more budget friendly.