Customer success that starts before your app is built
And continues long after…
Get real-time progress updates on your app project during your app build

Collaborate with your squad via your all-in-one project dashboard

Establish a partnership with us that drives long-term app success
Serving the world's leading brands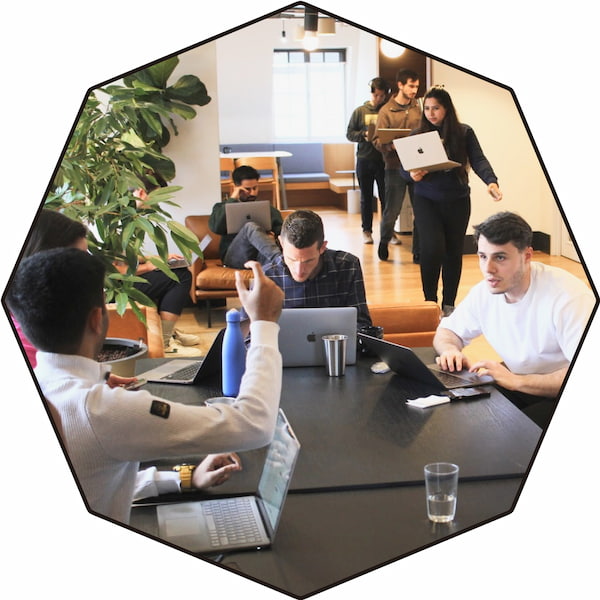 A Builder.ai squad, delivering an app project
Pre-launch: How it works in 6 steps
We match you with a squad that manages your app build
Step 1: Once you've received your Buildcard and finalised your payment plan, you'll be matched with a squad that manages your app build.
You meet with your Productologist (AKA product manager) every week
Step 2: At Builder.ai, our product managers are called Productologists. When your app build begins, you'll meet with your Productologist once a week, but you can collaborate with and contact them at any time via Builder Home. All calls and meeting notes are recorded, ensuring next steps are clear.
Every 2-3 weeks, your Productologist demos your most recent app release
Step 3: As your app build progresses, you'll get a demo of your most recent app release every 2-3 weeks, courtesy of your project manager. Here, you can provide feedback on features and bugs.
You give your Productologist access to third-party platforms before launch
Step 4: You provide your Productologist with access to third-party platforms so they can ensure all your integrations are set up.
Your Productologist helps you list your app on mobile app stores
Step 5: When your app is ready, your Productologist helps you list it on mobile app stores like Google Play Store and The Apple App Store.
You receive responsive customer support for 12 months with maintenance bundled in
Step 6: You receive responsive customer support for 12 months with maintenance bundled in, starting from your project kick-off date. This ensures that your software is up to date, secure and bug free.
Builder Home:
Your all-in-one project dashboard
Worried that the final product will look nothing like your original app idea?
We've got you covered.
Builder Home allows you to provide feedback at every stage of the app development process,
meaning you can tailor your app exactly to your business needs. Here's exactly how we make this happen: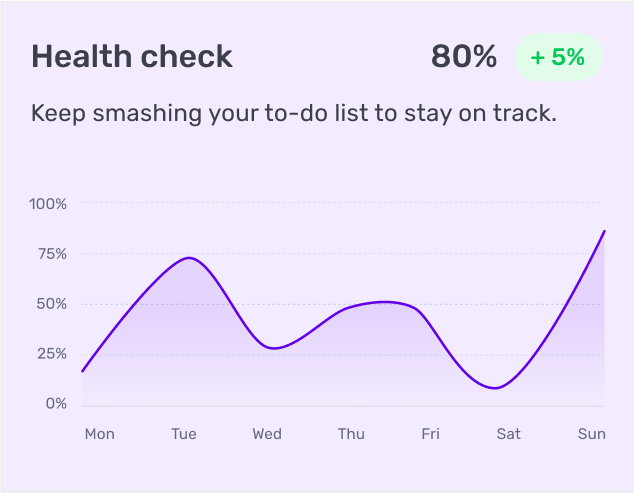 End-to-end project management
+
App projects fail when stakeholders aren't aligned. That's why our Productologists provide you with a fully managed service, ensuring that app designers and developers are all pulling in the same direction throughout the whole development process. You never need to speak to a developer or engage with a third-party expert.
Real-time progress updates
+
Projects that drag waste your time and money, while also killing any buzz you generate around your app. But with real-time progress updates in Builder Home, you can effectively manage the expectations of internal stakeholders and proactively overcome hurdles.  Plus, you can raise any queries, provide feedback for new releases and flag bugs via our instant messaging service, Builder Chat; all of which will be fixed and deployed in your next release.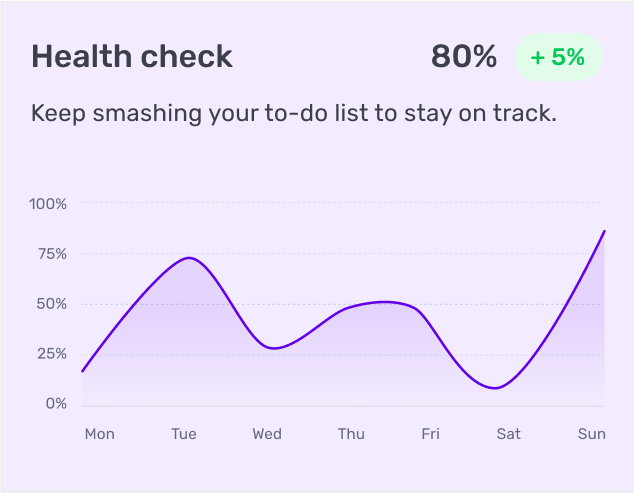 Flexible development process
+
We get that new business needs and inspired ideas can arise at the most inconvenient moments. That's why you have the ability to add new features and platforms to your Buildcard after your project begins.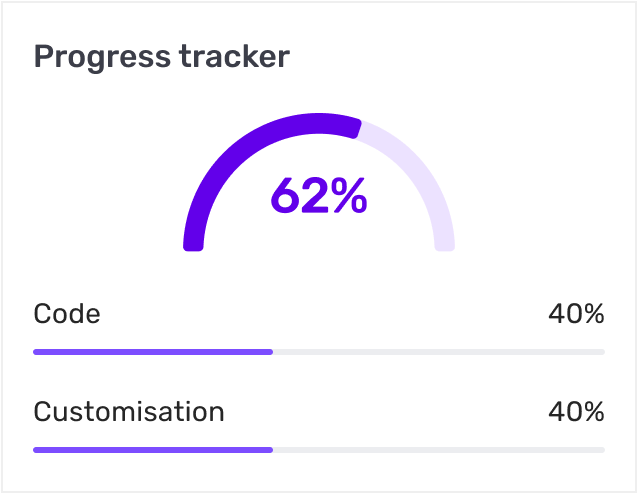 12-month maintenance plan included
+
Running in parallel to Builder Home is Studio One; a maintenance plan that's valid from the kick-off date of your project, keeping your software up to date, bug free and secure.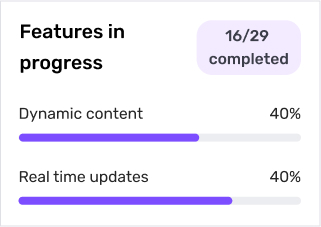 Transparent project history
+
Through Builder Home, you can access all of your instalments, settle invoices and review app receipts in the payments section. Meanwhile, helpful resources and third-party account info are also available.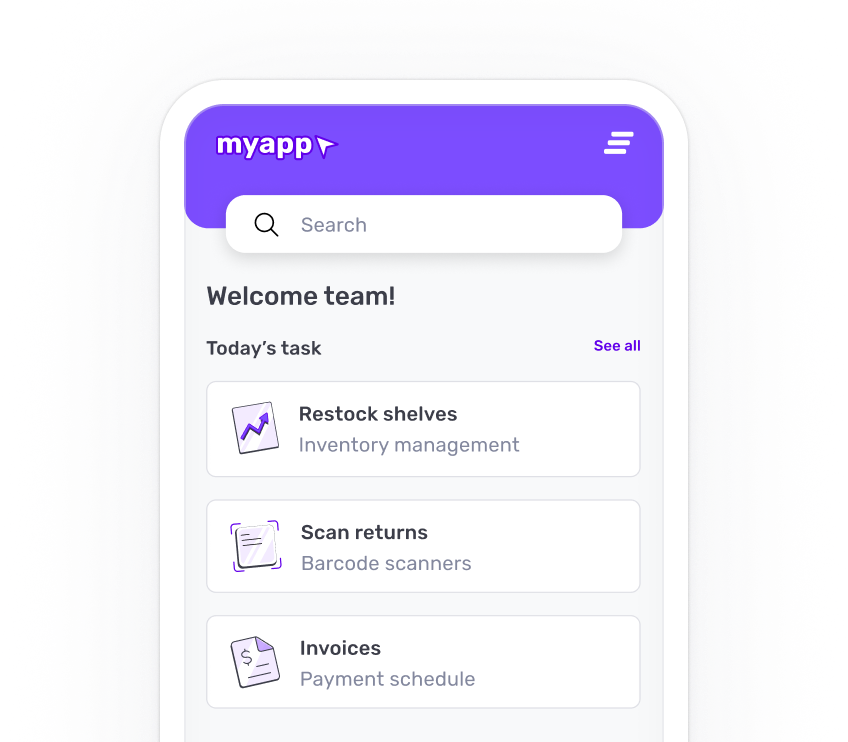 Post launch: Helping your app succeed (and scale)
We don't just abandon you when your project is complete.
Here are the services you can expect to help you achieve long-term success:
Tailored guidance
Our Customer Success team gives you personalised guidance to ensure you get the most out of Builder.ai's products and services.
Continuous improvement
We work with you to gather feedback and insights, actively improving our products and services to ensure an ever-evolving, best-in-class experience.
Long-term partnership
We're here to help you grow your business and help you succeed through:
Studio One, our aftercare plan that keeps your software up-to-date and bug free
Practical workshops to develop your business skills and fine-tune your strategy
Product showcases to share new Builder.ai solutions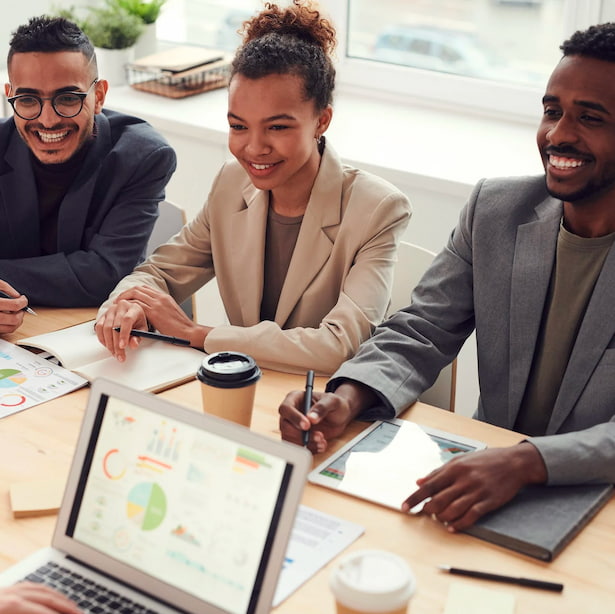 "Exceptionally helpful and friendly"


project management


The cost and support for features being deployed is unmatched compared to any other development resource we've used in the past.


I am extremely pleased with the software developer I worked with at Builder.
Erica Urquhart
Urquhart Orthopedic Associates


Very good company to work with. The process was very straightforward as I always knew exactly what the status of development was.


Builder has built and is now hosting a fully functional webapp that is core to our business.
Sean Newman Maroni
Betabox
Delivered by our expert team
Builder.ai's expert delivery team collaborates on a project