Retail apps made easy
Increase profits with a new web, mobile or desktop app

Personalise the customer experience with messaging and recommendations

Simplify & streamline processes for inventory and staff management
Serving the world's leading brands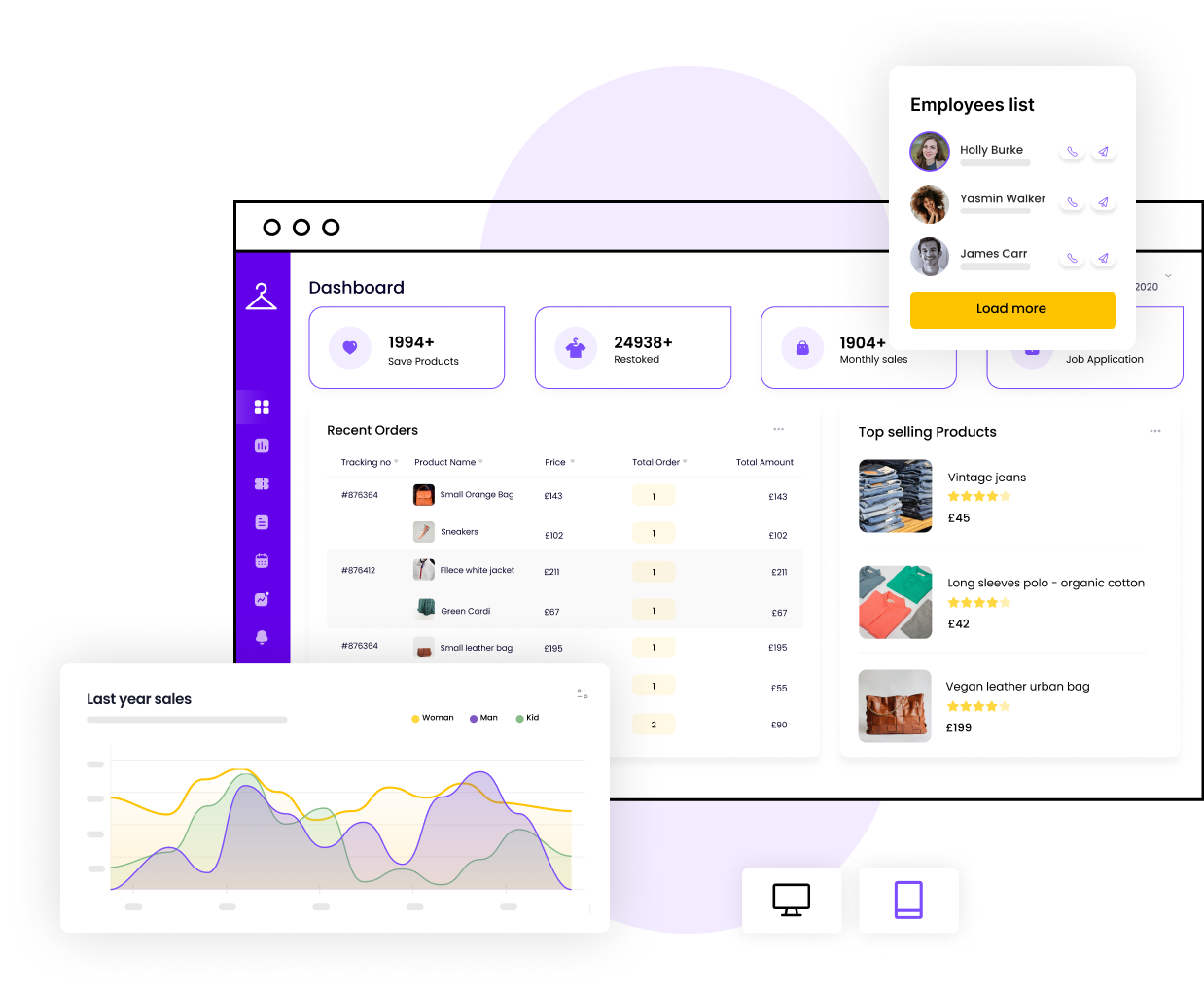 What retail solutions can you build with Builder.ai?
The short answer is everything.
You can build a wide range of retail software custom-built on iOS, Android or PWAs. Or you can opt for one of our pre-packaged designs made for retail businesses that let you start selling online in just 2 weeks.
You think it. We help you build it.
Ecommerce apps
Allow your customers to browse, shop, and make purchases directly from their smartphones, providing a convenient and seamless shopping experience.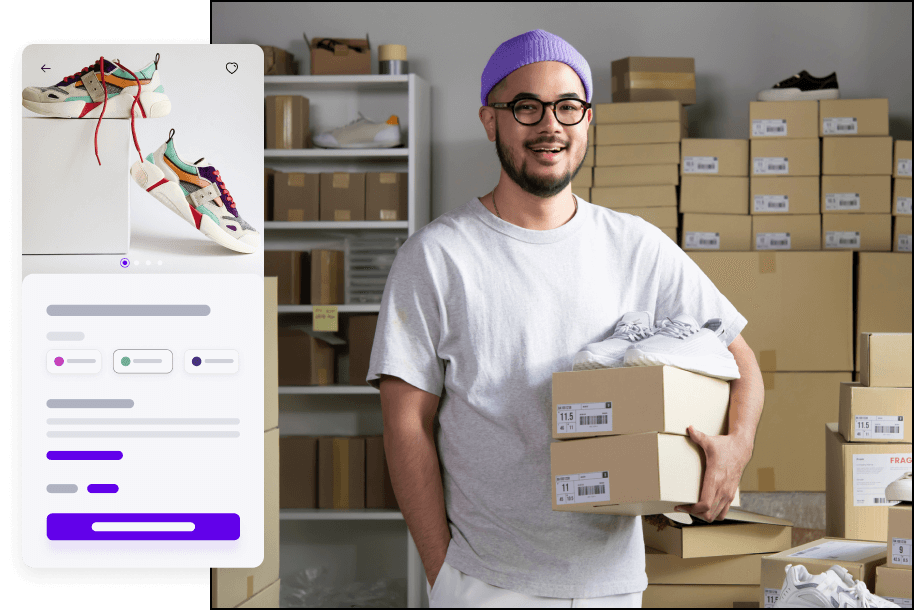 End-to-end retail solutions
Manage everything from powerful integrations like accounting, inventory and scheduling within one simple. software solution!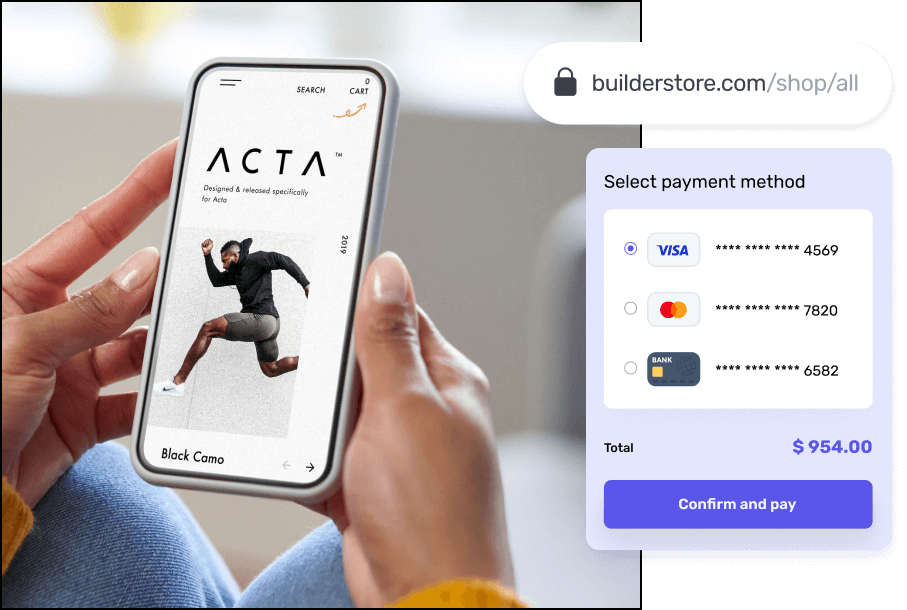 Inventory management software
Streamline business processes, cash flow management and track the exact location of stock items,  monitor how much space is left on shelves and in warehouses in real-time.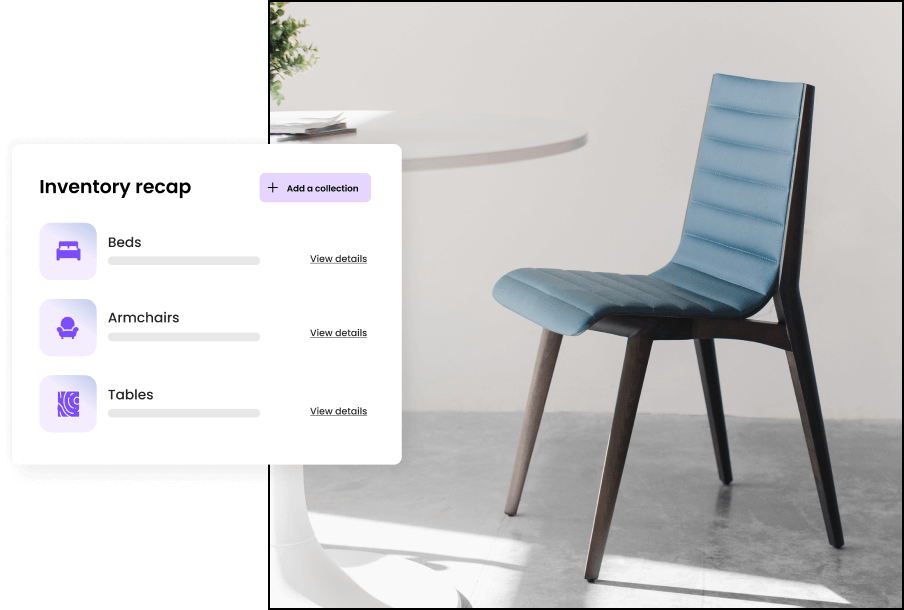 Virtual shopping assistants
Incorporate AI-powered chatbots to answer customer queries, provide product recommendations, and assist with the shopping process. Improving the customer experience, while reducing resource costs.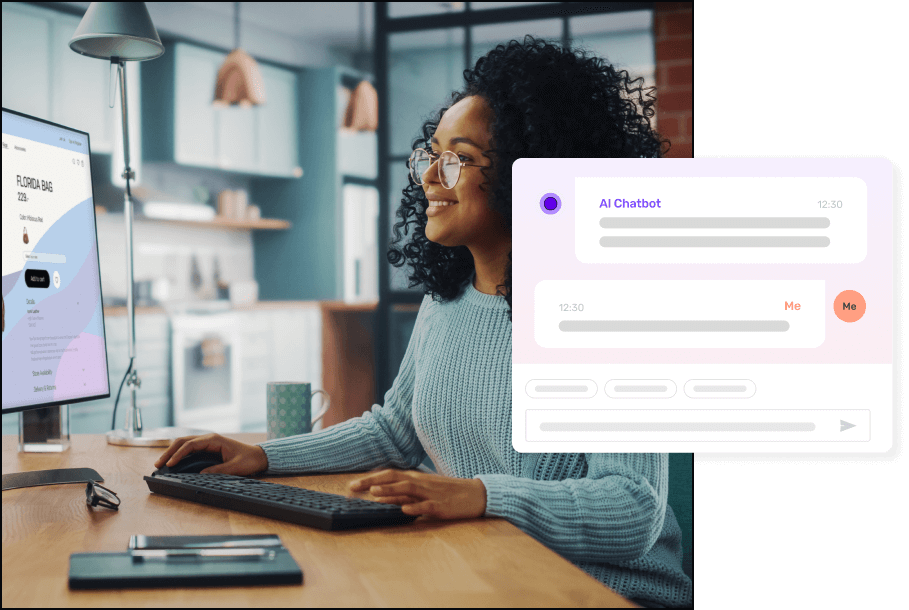 Order management system (OMS)
Handle orders from multiple sales channels and manage sales reports in one location with integrated shipping and supplier tools. You can even automatically generate return labels for a smoother customer experience.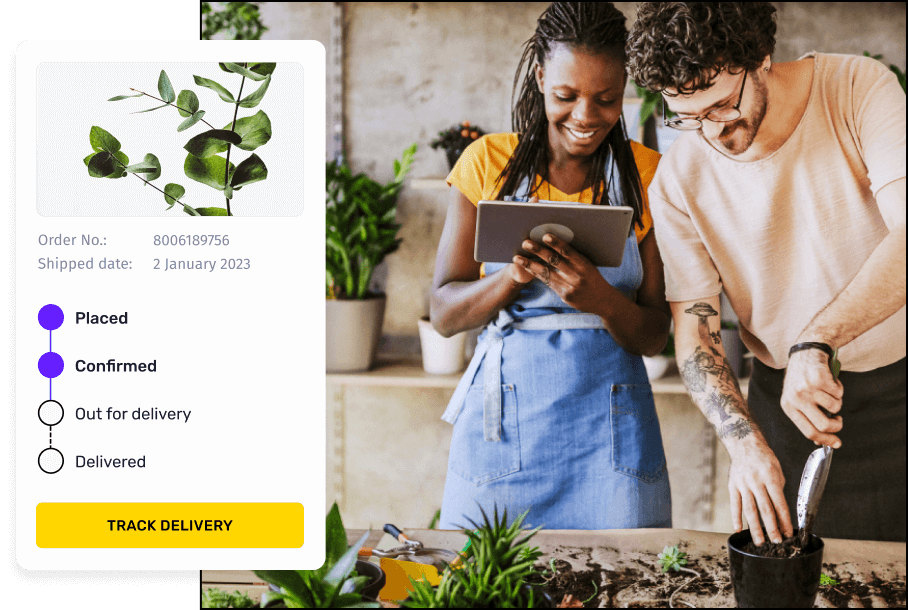 Billing software
Keep your books balanced, process payments, track incoming and outgoing costs and use automatically generated tax-compliant invoices.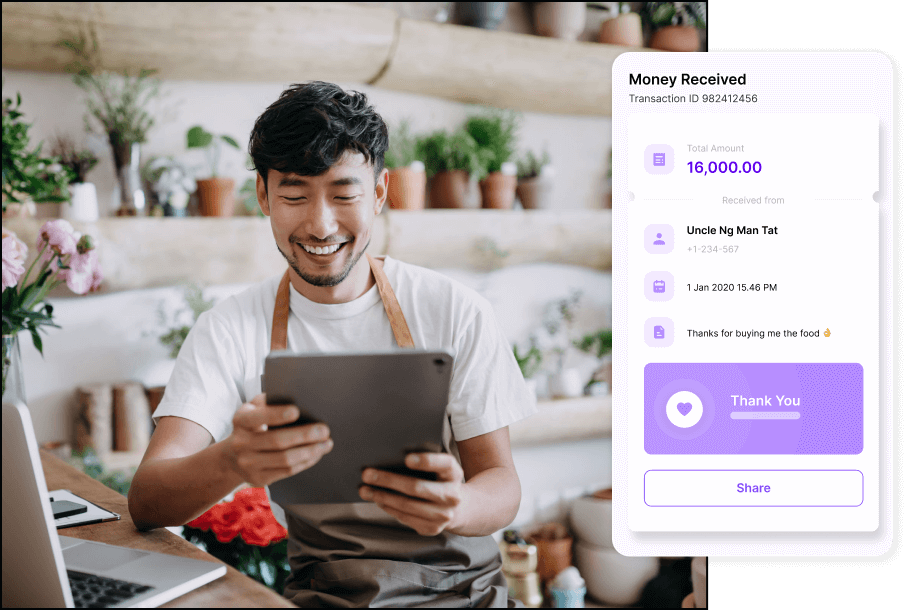 Why build your retail app with us?
No tech knowledge needed
Our team of app experts and our AI, Natasha, take care of all the technical and coding elements, so you can focus on creating the perfect retail experience -  exactly how you want it!
Guaranteed price upfront
We charge per feature, with everything defined in a pre-agreed card before your build starts. Plus our AI can provide you with accurate timelines, meaning there is less of a chance of things spiralling out of control down the line.
Preview your finished app with a free prototype
For custom-built software, you can create a realistic mockup of your software with Builder Now. Everything is customisable so you can see exactly how your app will look and behave in just 10 minutes. And if you're using one of our Studio Store retail templates, you can add your branding and specifics right from the start.
Create bespoke software fast
We've made custom software as easy as ordering pizza with Builder Studio. Start by choosing a similar app to your app idea as a base. Then, add or remove toppings – individual features  - to see your retail app come to life.
Make big cloud savings
With our Builder Cloud services, we take on long-term contracts with the big cloud providers and you grab the massive savings. Your data is kept securely and you can set spending limits, manage your usage and feel in control with your easy-to-use dashboard.
Software that grows with you and never goes out of date
Studio One, our aftercare and support package continuously monitors your software, so we make updates, fix bugs and keep your app running at optimum performance in real-time before any potential problems even arise.
Want to see what we've built in the retail and ecommerce sector?
Meet Siam Makro
Southeast Asia's largest cash & carry was growing dramatically and needed a new, purpose-built OMS that minimised manual intervention. Using Builder Studio, we suggested 22 features to help scale and run their order management system.
Since then they've scaled their business to 137 stores and are now worth over $9bn.
Some of the features they used:
Sales Reporting

Generate a sales report showing the metrics you need. Includes the option to filter by date to evaluate historical performance.
Order summary

Display a summary of all selections made inside the product. Useful for ecommerce checkouts, or giving users an overall view of their completed actions.
Dashboard

See a summary of how the business is performing over different time periods. Uses two key metrics for deeper understanding, such as sales, cashflow, recent activity.
To find out more about Siam Makro click here
And, KitchenFirst
KitchenFirst, Founder, Hermant, had a brick-and-mortar store in India but felt he was losing hundreds of potential online customers and needed to get online urgently. After all, a digital transformation isn't just a business buzzword!
With Studio Store, Hermant selected 43 pre-built features to get his grocery app online fast.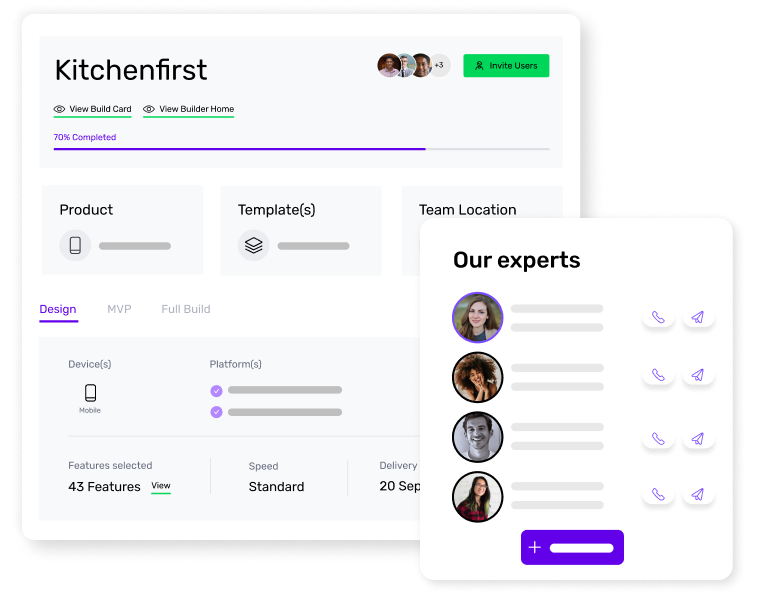 Some of the features they used:
Customised Order Status

Create custom labels and statuses for as many orders as you need. Gives you more control over choosing how ecommerce operations are represented, at every stage from purchase to delivery.
Shipping Charge Calculator

Offer users a way to calculate the costs of shipping their item. Add weight and dimensions and get an estimate based on local providers' rates.
API Integration

Integrate another piece of software with the product so they 'talk' to each other by automatically sending and receiving data. You can then use or make the data and software available to users.
To find out more about KitchenFirst click here
Finally, say hello to this B2B Opticians app
The founders behind this B2B ecommerce app wanted to help retailers buy optical lenses in bulk and to simplify the buying process without relying on third-party applications.
With Builder Studio, we matched them to 36 features and were able to help them build a better wholesale experience.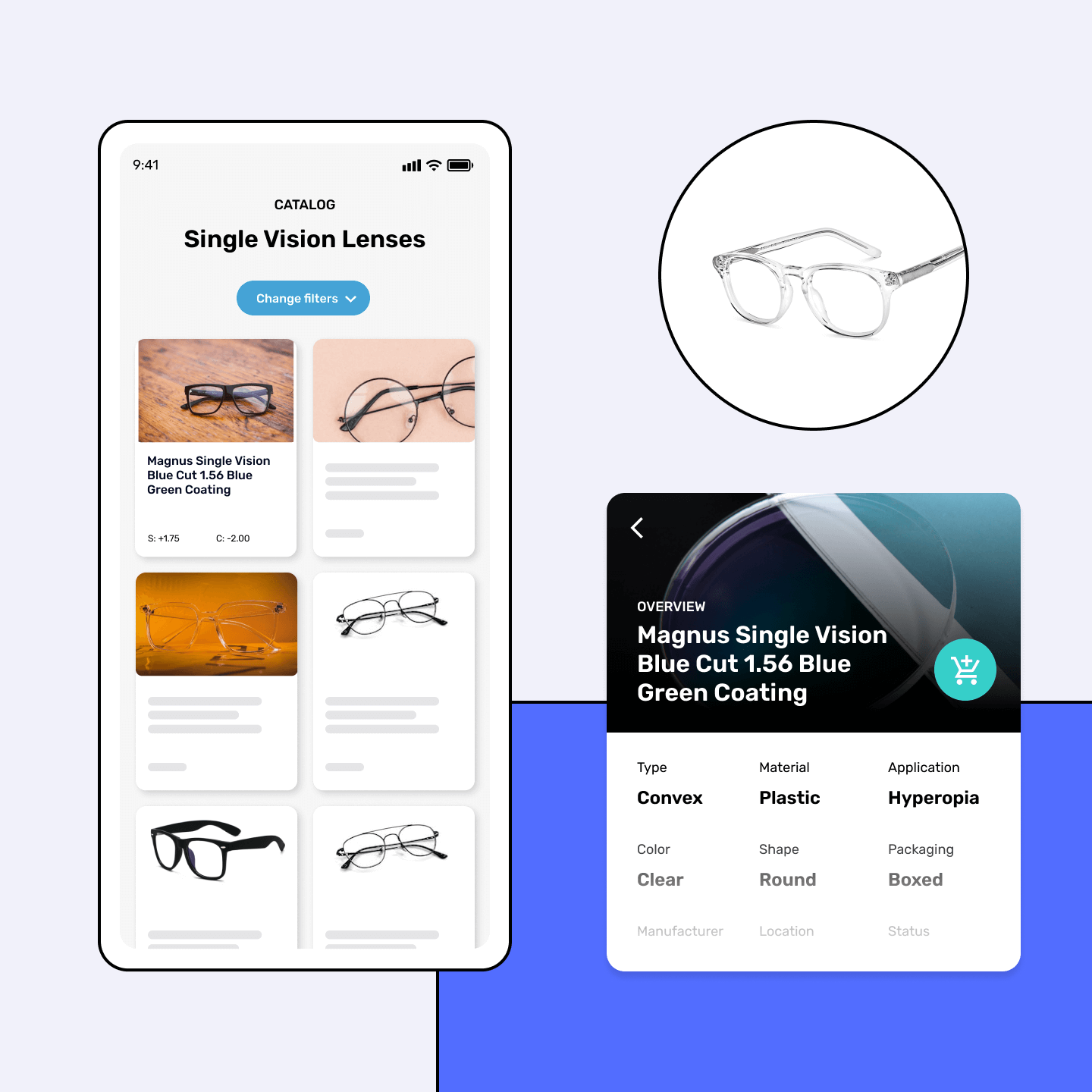 Some of the features they used:
Categories

Use categories and subcategories to organise and group data, products, listings or posts. Helps manage large amounts of data, and can benefit users when they want to search and filter items.
Shopping Cart

Shows all items that have been added to a cart. A single place where users can increase, decrease or remove items.
Payments

A system for accepting and processing credit/debit payments, with transaction histories and payment status. Users add their card details, giving them control and making purchases simpler and faster.
To find out more about Opticians app click here
What our clients have to say
Don't just take our word for how exciting it is to build an app with Builder.ai, read what our retail and ecommerce clients have to say:
"Builder.ai has been a valuable partner of Makro for over 2 years, allowing us to create our own proprietary platform upon which we have built our entire eCommerce presence."
Dhruv Kumar Singh
Technical Lead Siam Makro
"Their platform speaks for itself. Everything is done in a very agile manner and we can communicate very easily using the Builder tool kit."
Mohit Arora
Founder at FashTechi
"The team has been very helpful, fielding calls out of office hours, teaching us how things work and helping us  approach challenges – support, in general, is fantastic."
Dhanush
Co-Founder - Bandi Bytz