Build a food delivery app
Food delivery apps are changing the industry by bringing restaurants to people's homes. The rise of smartphone usage and the online food delivery market have enabled an explosive growth for restaurants who embrace this technology. Restaurant owners can use food delivery apps to automate their business and provide a competitive edge. Food delivery applications allow customers to make reservations at nearby restaurants and track their orders in real-time. Market researchers have predicted that the online food delivery market will keep exploding due to digitization.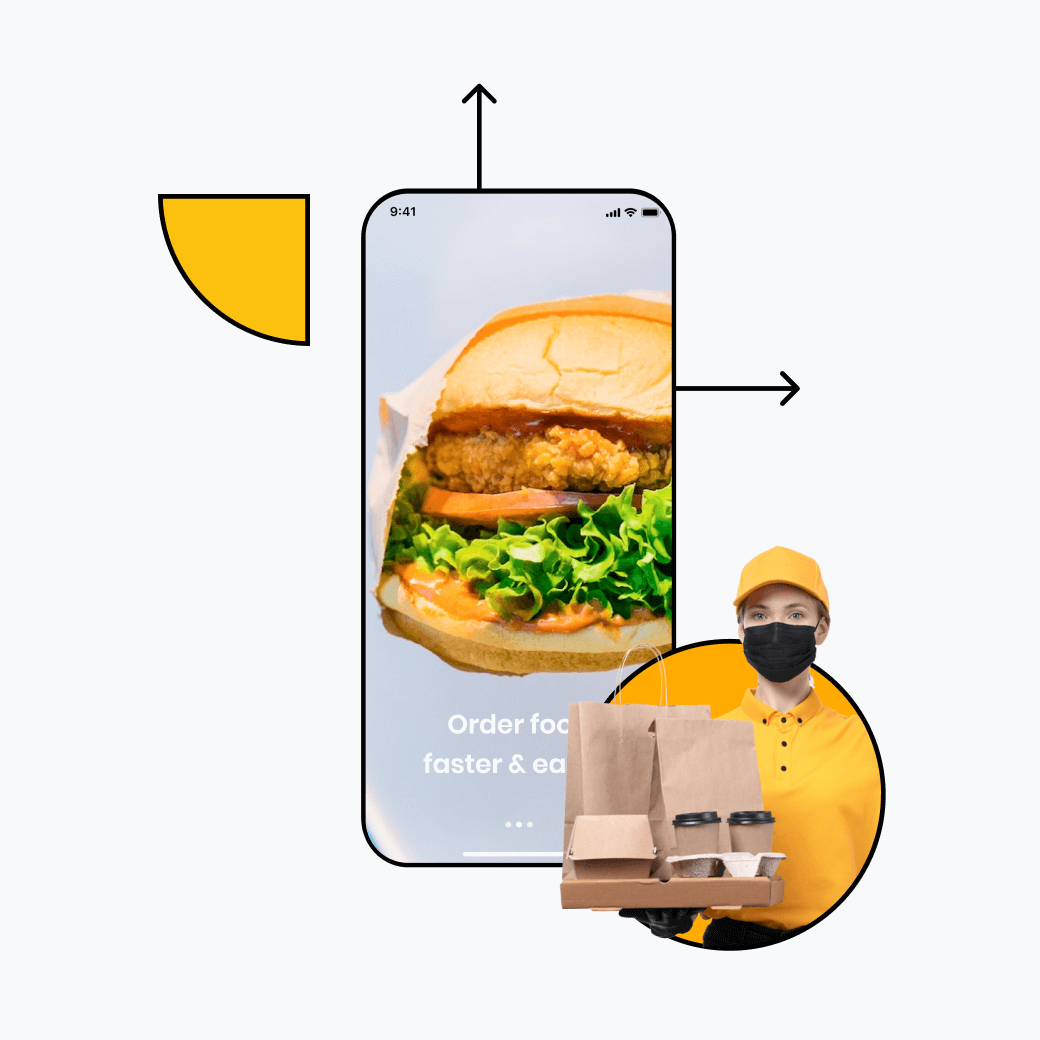 Will your price go up?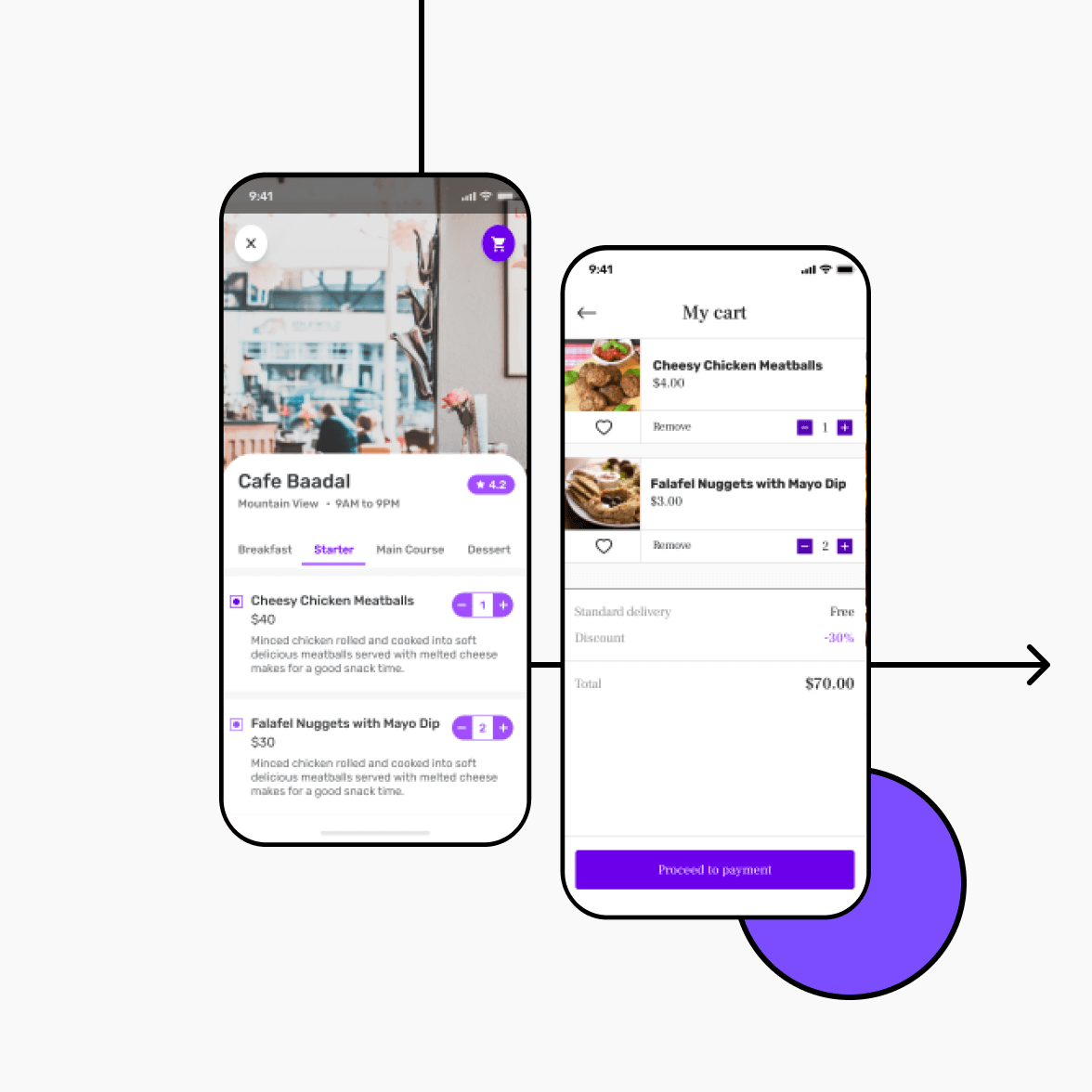 No. We give you a price upfront. On your kick-off call with our expert, you'll see onscreen that as you add or remove features, the price will go up or down. And once you've agreed what your app needs, that price is guaranteed. You pay weekly so if we get it done quicker, you'll actually pay less.
I really need this now. Don't software projects always overrun?
No, that's why Builder was created. Our founder was trying to develop some software and found the whole process long, expensive, messy and inefficient. So he set up a company where you know that all the prices and timings will be stuck to.
How do you build apps faster and better and not charge more?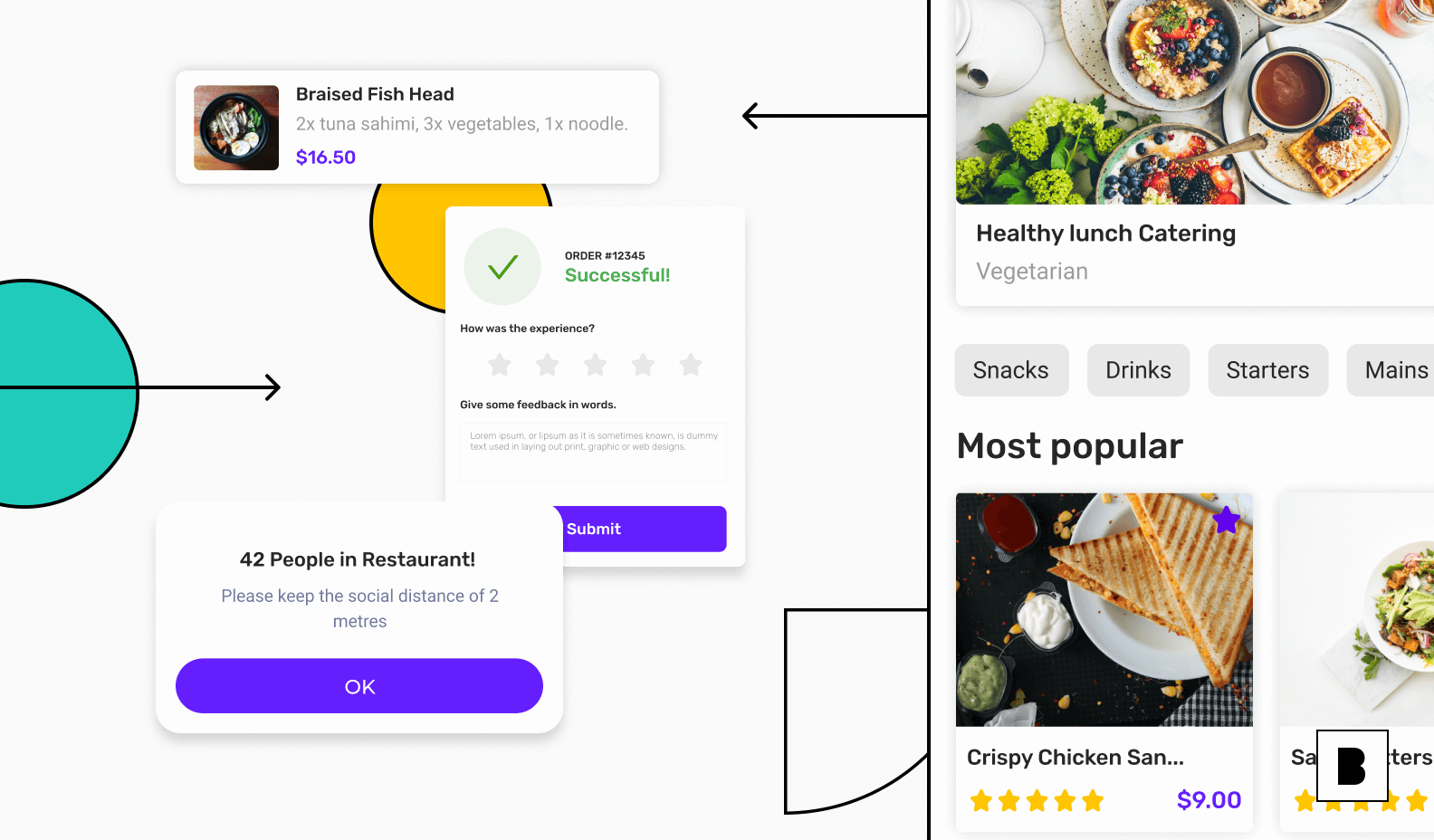 We found that 60% of all software is made up of around 500 features (these are things like Facebook login, shopping cart or push notifications). So we've built a library of these that you can stack together, however you like. We help you do this and then our network of specialist developers customise them to perfectly fit your idea.

Not starting from scratch is obviously faster and more cost effective. Plus our library of features and proven to work together and so the code is more reliable too.
Ok, how do I start to develop my food delivery app?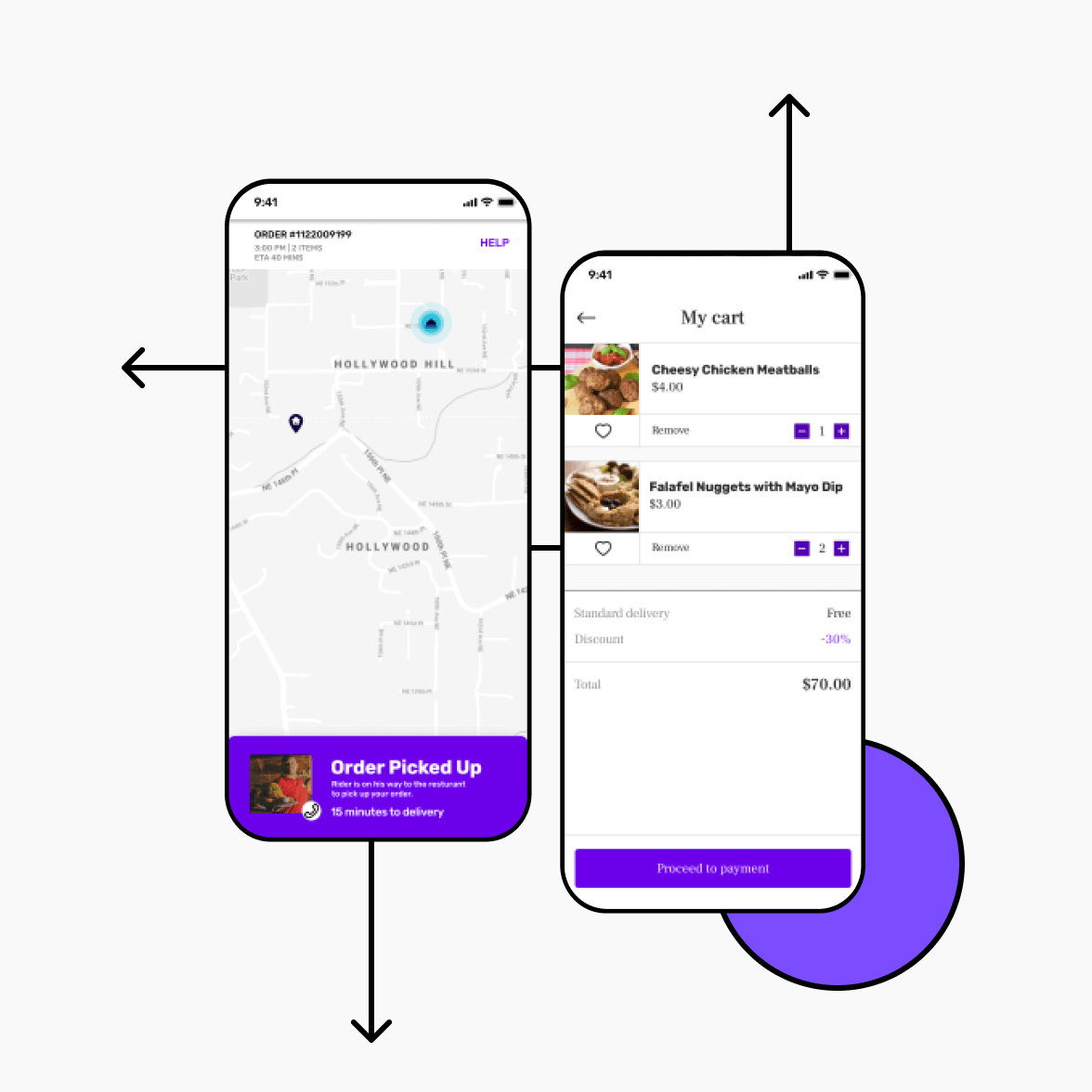 You don't need a complicated mobile app maker, just pick the app most similar to your idea. Say you want an app like Uber Eats? Go to Builder Studio, click on the Uber Eats icon and it'll bring up all the features which that app uses. Chat to our product expert and add or remove any features. Maybe you don't need Facebook login? Your app will cost less.
My idea isn't like anything else out there, can you help?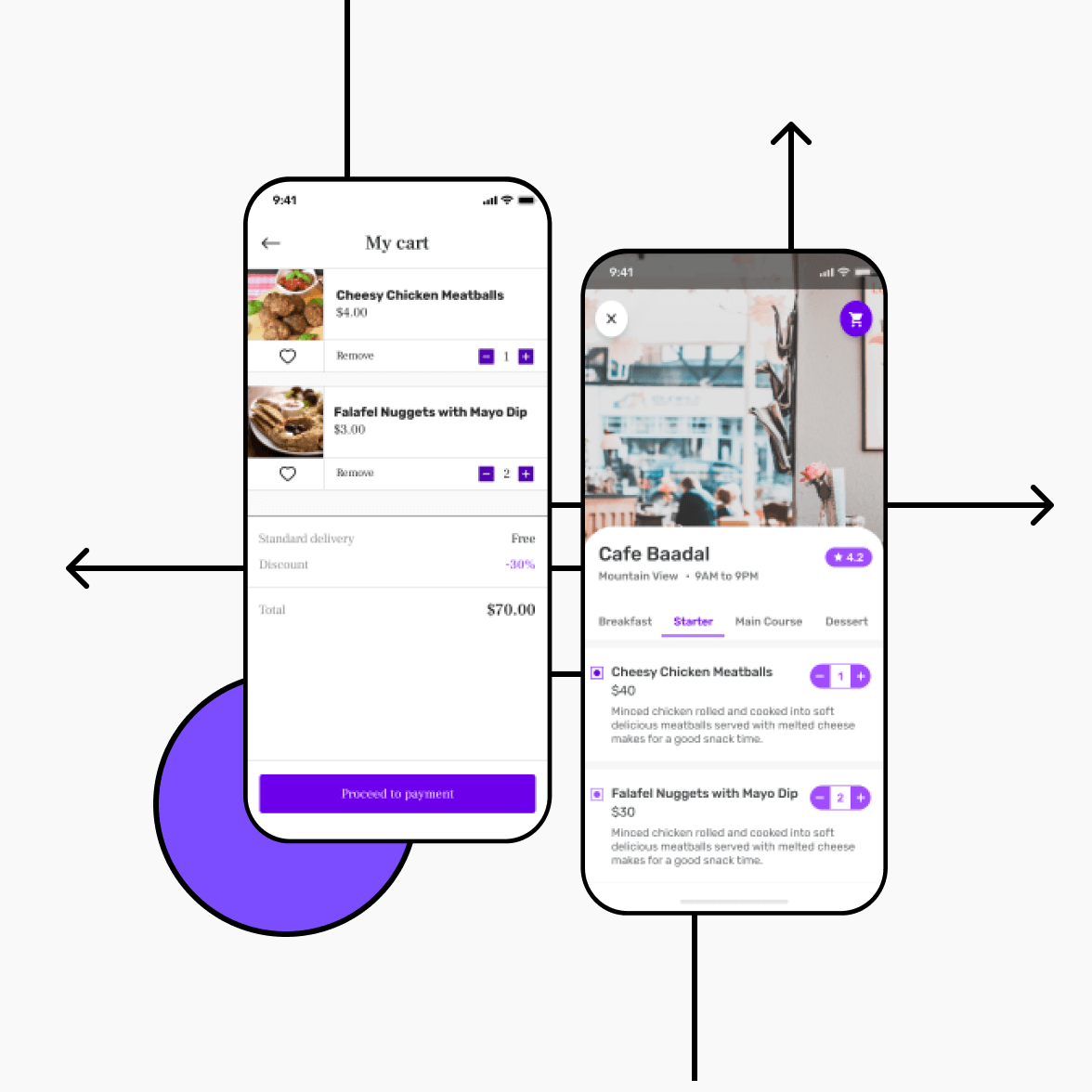 The great thing about our building block method is that you can do what's been done before brilliantly. But you can also do anything else that you can imagine. Food that you order on your watch? No problem. Michelin starred recipe boxes, vegan ice cream delivery, fighting food waste, gourmet pet food, drone delivery – if you've found a new niche, we'll help you build the app that showcases your idea.
Build your food delivery app now!
You've no time to lose, build a food delivery app today. You don't need any techie knowledge, just a quick call to one of our design experts. You can even prototype your software idea for free – it takes less than 10 minutes!
Features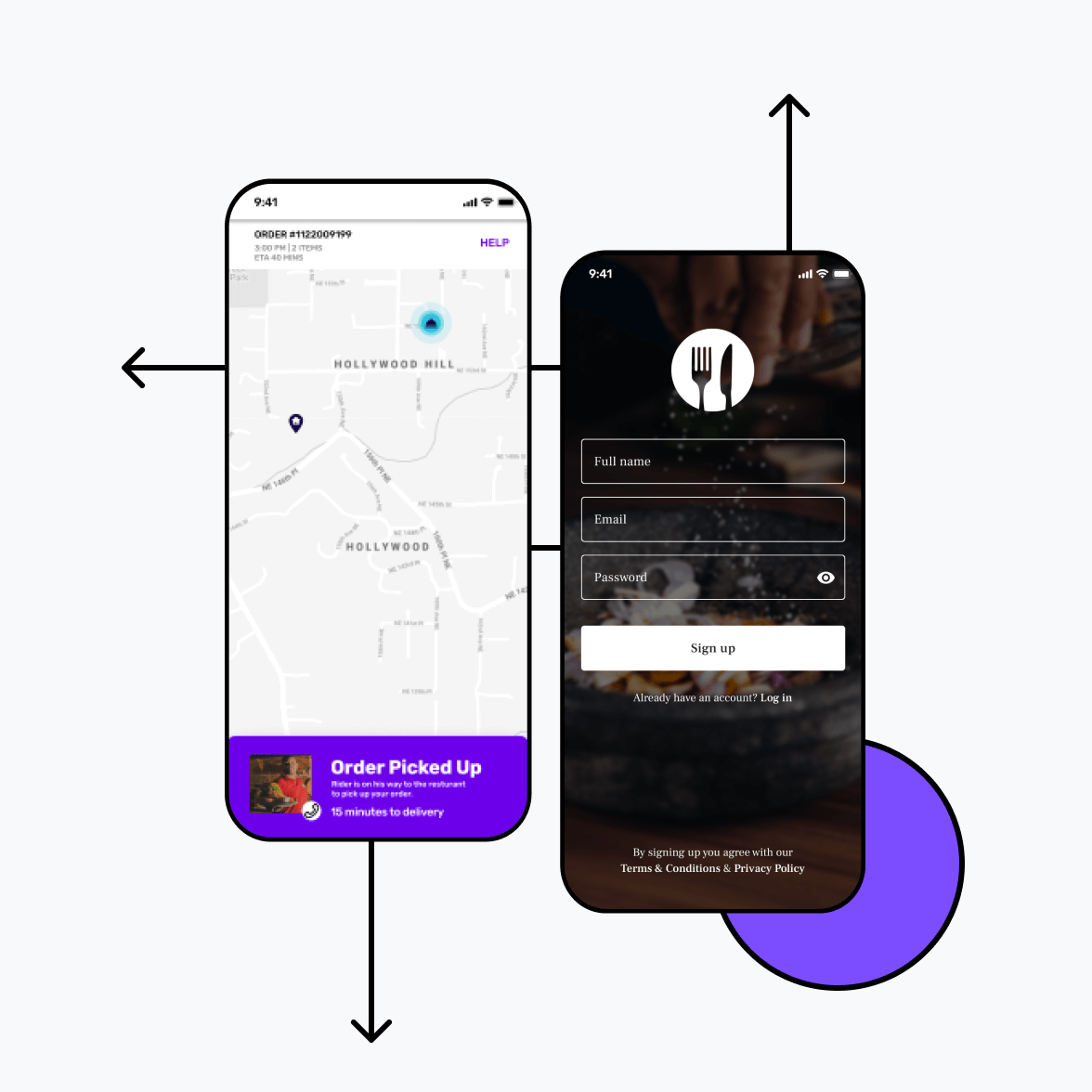 Sell more food
On demand food delivery apps give your customers easy access to your full menu of delicious food. Apps make 3 times more sales than mobile websites and right now, online is utterly essential.

Powerful app analytics
Online food delivery giants won't give you access to data insights that increase loyalty. Combine app analytics with push notifications to ensure you deliver the right message to your users at the right time.

Create loyal food fans
Develop a restaurant app and you're sitting on your customer's phone (there's hardly a more personal place to be). App analytics help you keep them coming back for seconds.

Get a guaranteed price
You'll get accurate app development costs and timings before you start. And this price never goes up. For Studio Store, you pay monthly and everything you need is included.

Transparent from start to finish
Our dashboard lets you track your food delivery app development in real-time. You can pause your project, add features or change mobile platforms in a couple of clicks.

Award-winning apps
We won 'Hottest AI Startup' at the 2020 Europas and 'Best COVID-19 Innovation for Recovery' at CogX 2020 – so you know your food delivery app development is in safe hands.

Frequently asked questions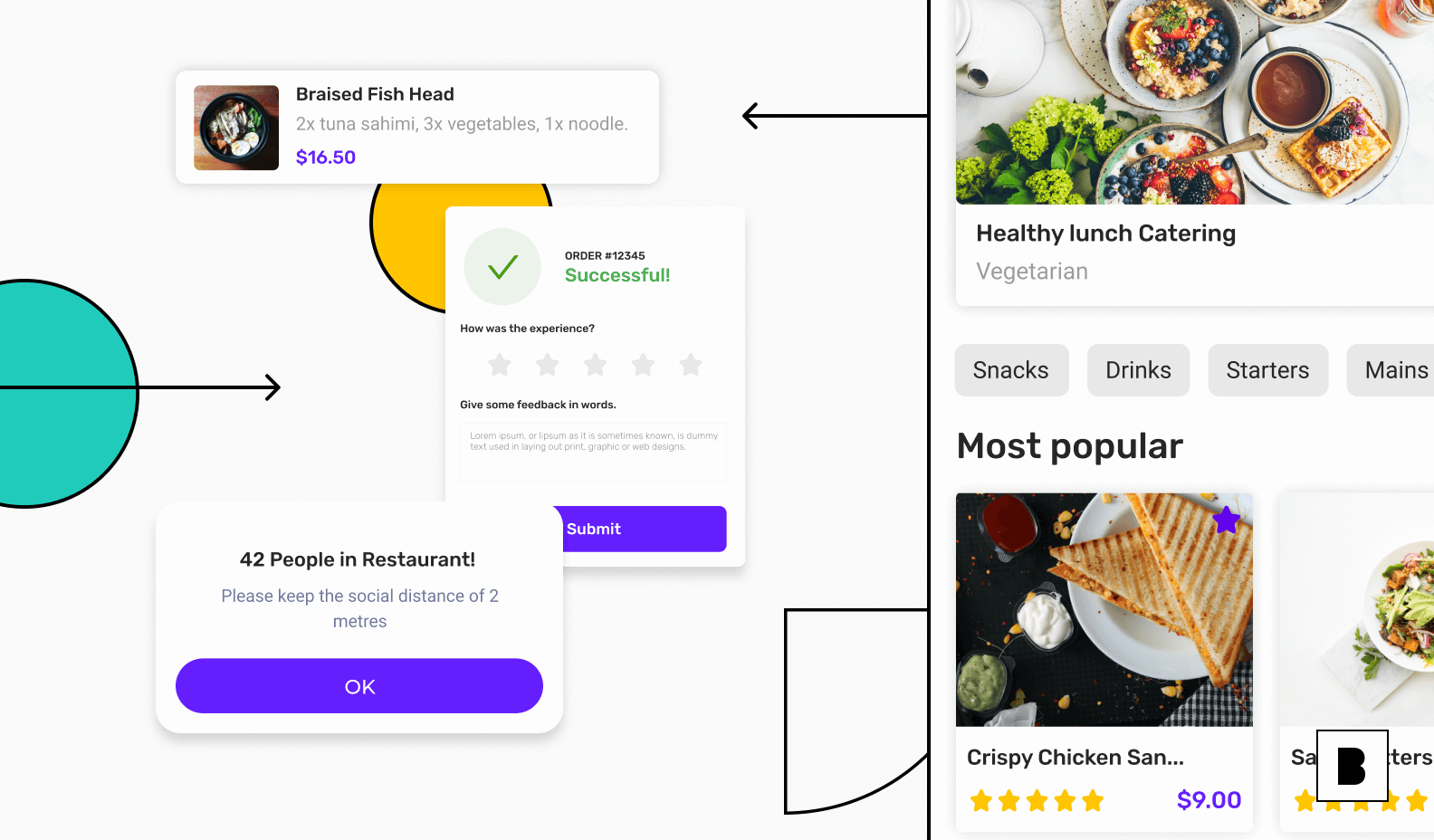 All the info you need to know if you're thinking about building a food delivery app:
How much does it cost to develop a food delivery app?
If you choose our Studio Store restaurant apps, then you pay a low monthly fee, which includes Builder Care our aftercare maintenance and Builder Cloud to help you run it too. If you want something completely new, the cost depends on the complexity you need. But by breaking apps down into their features, your development costs are far lower.
How much time will it take to develop your food delivery app?
The Studio Store Restaurant app is delivered within 8 weeks (and we're working on making this even faster!).

How do food delivery apps make money?
Several ways: commission per order, delivery charges, paid listings for featured restaurants, premium charges for delivering during busier periods and sponsored ads in the app. Restaurant apps that allow the user to use either their takeaway or food delivery services – avoid losing customers and increase their sales. Processing payments right in the app also saves time and money.
How to start online food delivery
First, research your market, what are other food delivery services offering locally? Which food ordering apps will you be competing with and what's good or bad about them? Check out development options and find one that works for you. Make sure you get your app development costs agreed upfront and a realistic timeline of when you'll get your app. You'll need to have your kitchens primed and ready and a courier system in place. This depends on what kind of on demand delivery apps you want – anything from shipping mangoes to a roast dinner.
Do I need a food ordering app template?
No, you can create your on demand food delivery app with any features you like. We suggest you check out our Studio Store Restaurant app. This app template has everything you need to run food delivery services for a low monthly price. Or you can go through to Builder Studio and base your innovative new idea on an existing food app like Uber Eats and then customise it any way you like. Either way, we'll save you loads of time and money. Build yours today!
How do food delivery apps work?
On-demand food delivery apps let customers make food orders, tracking their delivery, often using Google Places API to find local dishes. They offer easy access to food direct to the door and secure, contact-free payments. Food ordering apps have 3 groups of users:
Customers

• Request an order
• Select a restaurant
• Choose their favourite foods
• Payment
• Rate the service

Delivery drivers
• Accept order
• Track customer address
• Contact customer
• deliver order
• Accept payment
• Ask for feedback

Admin
• Monitor customers' activities
• Monitor delivery drivers' activities
• Monitor payments
• Assign new delivery drivers
• Rate delivery drivers
• Add new restaurants to the application

Case studies
Solving complex business challenges for global brands like NBC Universal, Fujitsu, the BBC and Pepsi.