Discombobulation:

The feeling you're probably experiencing right now after consuming content about app development costs.
And you're not alone. Getting a straight answer on the topic has been like searching for pots of gold at the end of rainbows or unicorns in enchanted forests.
Until now.
In this blog, we're going to reveal the cast-iron way to guarantee costs before you start creating an app and (hopefully) clear up any confusion you have.
But before that, we'll take a deep dive into the price differences associated with various types of apps and development routes, while revealing the hidden costs no one else talks about.
Just so you know, it's worth sticking around, Builder.ai has created hundreds of apps with a near 0% failure rate compared to the industry standard of 78%. And everything I say will draw on that expertise.
To get started, either use the contents to flick through or get scrolling 👇
While apps can be free or available at a very low cost, it's generally accepted that the average app development cost ranges between $5,000-$500,000. The price range is so wide because three key factors have a huge influence on your cost estimate, including:
The type of platform you're building on; this could be Android, iOS or Progressive Web App (PWA)
The app complexity; depending on the roles you want your app to perform, you may or may not need custom app features
The development route you choose; you can create an app yourself or hire someone to build it for you
Lower-cost apps are typically associated with shorter development phases and can be ready in a matter of weeks. By contrast, more sophisticated apps can take several months or even years to create.
Now, let's explore each of these factors in more detail…
App development platforms: Costs to consider
When you're developing an app, there are three major platforms to choose from, including Android, iOS and web development. Each of these have slightly different associated costs, as we'll explore below.
Android app development
Android is the operating system (OS) with the largest market share and is especially popular in India, China, Australia, Africa and Eastern Europe. Android apps are built using Kotlin and Java. Android presents a low barrier to entry, easy execution of apps and unlimited personalisation options.
However, as there are many types of Android devices floating around, you may encounter compatibility issues with many devices and need to adjust to unstable software versions. This continuous development can easily drive up development costs.
iOS app development
iOS is hugely popular in North America and Western Europe, which drives more in-app purchases and spending on apps. Apple offers a more sleek environment to develop apps and can easily be made compatible with older devices, resulting in fewer complications.
However, iOS apps are written in Swift, which has higher development costs than Java, its Android counterpart.
Web development
Web development is used for making both web apps and websites. Developing web apps is harder than developing a website, though still easier than building mobile applications.
Web apps also cost lesser than developing Android or iOS apps, as the latter are platform specific and require special coding skills and dedicated launch processes.
There are many programming languages in which web development is generally done, such as HTML, JavaScript, PHP, Python, Ruby, CSS and more. Web development can be highly flexible and versatile, considering there are no strict rules for hosting an app.
That said, mobile applications are more popular in comparison to web development technologies. Also, because of stricter norms, mobile apps work seamlessly on their respective platforms, providing a much better user experience than web apps.
App types: Costs to consider
Although multiple factors influence your mobile app development cost, the type of app you create dictates the core features you'll need, the mobile app development process you follow and the length of your project. Here's an analysis of the three main app categories…
| | | | |
| --- | --- | --- | --- |
| | Simple apps | Pre-packaged apps | Custom apps |
| Development time | <1 week | 2-8 weeks | 3-12+ months |
| Development cost | Free/available via subscription | $5,000-$20,000 | $50,000-$500,000 |
| Development process | Off the shelf | DIY drag and drop | From scratch/assisted by low-code app builder |
| Example apps | Calculators, trackers, notes, surveys | Ecommerce, travel, e-learning, gym, loyalty | Order management system, voting app, logistics services, financial services |
Simple apps
Simple apps are light, easy-to-use, functional apps with template-based user interfaces (UI). These are the kind of apps that can be easily created with Microsoft Power Apps or Google Appsheet if you know what you're doing.
These apps have basic features consisting of a few screens, simple user interaction and minimal data processing and are typically used for a single purpose. Calculators, trackers and surveys are good examples of them.
Typically, they're available off the shelf and can be accessed for free or via subscription services. They also feature a simple backend that provides you access to a dashboard, providing you with top-level data and basic usage statistics.
Development time: < 1 week
Development cost: Free/available via subscription
Development process: Off the shelf
Examples: Calculators, trackers, cameras, surveys, notes, clocks
Pre-packaged apps
Pre-packaged apps are ready-made apps that can be personalised with your branding, while you can add and subtract certain features via a drag-and-drop, no-code interface.
But these apps are not custom apps.
Pre-packaged solutions provide a quick means for your business to go online and can get your app up and running.
They can do everything a simple app does but have additional features to improve the user experience (UX) and data processing. They may also include integrations with APIs, databases and third-party services.
They usually give the user more ways to interact with the app:
Social features – make it easy for target users to share on social media
Activity feeds – users get real-time updates and see new and personalised content
Ecommerce solutions – allow users to buy and sell items within the app
In-app communications – engage users with contextual messages as they use the app
Device features – request permission to use contact list and location to get access to more user data; with this, you'll be able to leverage data to run targeted campaigns and add further personalisation to your users' experience
The cost of pre-packaged apps can range from a few thousand to tens of thousands of dollars.
Development time: 2-8 weeks
Development cost: $5,000 - $20,000
Development process: DIY drag and drop
Examples: Ecommerce, travel, e-learning, gym, salon, loyalty
Custom apps
These are typically cutting-edge, large-scale apps with advanced and complex features, extensive interactions and backend infrastructure, developed particularly for business needs. They are tailored to meet your specific needs, preferences and requirements. They are often built from scratch and are constantly updated to use the newest technological developments.
An app like Uber is a good example of a custom app. It uses location data and sophisticated algorithms to pair drivers and passengers. It also includes extra security features such as "verify your trips," meaning passengers must share a code with the driver before their trip starts. Innovations like these are what make Uber a custom app.
Custom apps often require a team of developers, designers and project managers to build. The cost of custom apps can range from tens of thousands to hundreds of thousands of dollars. These apps ensure you have flexibility, customisability, security and scalability. Businesses typically need custom apps if they have unique, complex or large-scale problems they need to solve.
Development time: 3-12+ months
Development cost: $50,000-$500,000
Development process: From scratch/assisted by low-code app builder
Examples: Order management system, logistics services, financial services, custom voting app, etc.
Want to start your app project with us?
Book a demo
Speak with one of our product experts today.
By proceeding you agree to Builder.ai's privacy policy and terms and conditions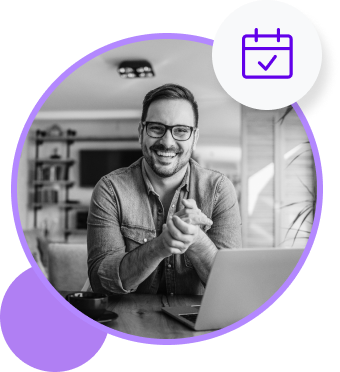 App development routes: Costs to consider
To explain how the development route you take influences your app cost, let's use a simple example.
Say you fancy eating some cake.
On the one hand, you could bake the cake yourself. Of course, you risk the cake being inedible, even if you do save some money.
On the other hand, you could buy one from a local bakery. Here, the cake has a good chance of being delicious, but the price will be significantly higher.
The same principle can be applied to app development.
Creating your own app is certainly more cost-effective, but it'll drain your time, and the outcome will be more rustic.
Meanwhile, onboarding a software development company (also known as app development agencies and dev agencies) or Builder.ai to build your app will likely result in a more polished end product, but the price will be higher.
| | | | | | |
| --- | --- | --- | --- | --- | --- |
| | DIY | No-code app builders | Freelancer | Dev agency | Builder.ai |
| Project Difficulty | 💪🏼💪🏼💪🏼💪🏼 | 💪🏼💪🏼 | 💪🏼💪🏼💪🏼 | 💪🏼 | 💪🏼 |
| Project Length | ⏰⏰⏰⏰ | ⏰⏰ | ⏰⏰⏰ | ⏰⏰⏰⏰ | ⏰⏰⏰ |
| Project Cost | 💰 | 💰💰 | 💰💰 | 💰💰💰💰 | 💰💰💰 |
Here's a rundown of each of the difficulties, timelines and costs involved in the most popular app development routes:
1 - DIY app creation
If you're comfortable with Android Studio or Xcode IDE, then you can make your own apps from scratch. Technically this option is the cheapest, as you won't have to pay anyone other than a few bucks to list your app in the Play Store or App Store. Of course, it will also take a long time to develop and you might have to pay for external help if you get stuck.
But you also have to consider the opportunity cost.
How much will this project drain your time and resources? Could you better run your business by hiring an expert to help? And how much external help might you require to finish the project?
Project difficulty: 💪🏼💪🏼💪🏼💪🏼
Project length: ⏰⏰⏰⏰
Project cost: 💰
2- No-code app builders
No-code app builders allow you to create your app without writing code. They provide you with drag-and-drop templates and some personalisation options for your app. Using a template approach allows no-code app builders to keep costs in check and, at the same time, reduce the delivery timelines.
While no-code app builders provide you with convenience and ease to start your project, there are potential pitfalls you need to consider.
For instance, you may need to complete training courses to use these platforms and because templates are rigid, the customisation options on offer are minimal.
Meanwhile, as you don't own your code, you may struggle to scale your app with emerging business needs. This is because you'll be restricted to the features in their library, and if these aren't sufficient, you may need to switch providers or build your app again from scratch.
Project difficulty: 💪🏼💪🏼
Project length: ⏰⏰
Project cost: 💰💰
3 - Hire a freelancer
Sites like Upwork and Fivver make it easy to find freelancers with the skillset you're looking for. These marketplaces allow previous customers to rate the freelancer, which means you have an idea of their skill level. You can calculate the cost of developing an app by looking up developers' hourly rates in your country and the total development time.
App Development Cost = Total Development Time X Hourly Rate
Cost of app development in the UK
Hiring app developers in the UK can cost anywhere between $30–$60 per hour.
Cost of app development in North America
North America is relatively expensive for developing an app, and you may have to shell out top dollar for your dream app. Hiring app developers in the USA can range from $40-$80 an hour. In Canada, the hourly rates of app developers range between $29-$60 per hour.
Cost of app development in Eastern Europe
The hourly rates of app developers in Eastern Europe are relatively lower than in Western Europe and can range anywhere from $20 to $40.
Cost of app development in India
Developing an app in India is the most cost-effective option, given you can work out in different time zones. Hourly rates in India range between $8 to $30, with an average cost being $19 per hour.
As stated above, the average developer salary in the US is significantly higher than in most parts of the world. Although that doesn't mean they're better. Video chat means you can work with developers worldwide and find a team you trust. You want someone who understands your ideas and can convey your business's personality.
But there are a few concerns with this approach. First, there are a lot of bad freelancers and to find the right fit, some trial and error will be involved.
Second, freelancers typically juggle multiple clients. This means their resources may be stretched and your project could fall by the wayside. Moreover, experienced programmers may well have the development skills you need, but they probably don't have the design skills to make it beautiful. This means you accept a less polished UI or hire a designer too.
If you're lucky, you'll find a skilled, hard-working freelancer who wants to see your idea succeed. More likely, you'll get a quickly completed, mediocre app or an app that runs way over time and budget.
App maintenance services are also unlikely to be included, so you'll need to make other arrangements.
Project difficulty: 💪🏼💪🏼💪🏼
Project length: ⏰⏰⏰
Project cost: 💰💰
4 - Deploy a dev agency
Using a dev agency can be a great option for making an app as they have years of experience and can create high-quality, custom software.
They may also deploy quality assurance teams to test your app and complete bug fixes, while offering a fully managed service and code ownership.
Although mobile app development companies offer several advantages, they do generally cost more. Also, there are potential risks you need to be aware of, including unclear pricing and delivery dates.
Unclear pricing can appear in a few ways. The most common is when a company gives you a quote and then surprises you a few months in with another invoice. They'll claim that the feature was harder to implement than they anticipated or that your requirements weren't communicated clearly.
Unclear delivery dates occur when companies don't know how long the mobile app development process will take – they might quote you three months but end up dragging it out for several months more. And if you're paying by the hour to your dev agency, costs can easily skyrocket.
Lastly, maintaining and updating your app is likely to come at an added cost.
Project difficulty: 💪🏼
Project length: ⏰⏰⏰⏰
Project cost: 💰💰💰💰
5 - Work with Builder.ai
Established app development platforms like Builder.ai are one of the safest options for your app project. We have years of experience and have likely worked on large long-term projects.
Our all-in-one solution offers a middle ground between no-code app builders and dev agencies. On the one hand, this means you can create apps cost-effectively and at speed and on the other, templates don't restrict you; you own the code and have the ability to level up your app as you scale.
When it comes to cost, the key differentiator of Builder.ai is that our platform provides guaranteed costs and operates on a pay-per-feature model. So, unlike freelancers and dev agencies who penalise clients when projects overrun, any delays are on us.
From a project management perspective, we also assign you a project manager. They'll take personal responsibility for ensuring your app is exactly how you envision it. The project manager will have an app development team and UI designers working under them. This means you get an app that's both beautiful and functional.
Where downsides are concerned, if you have technical skills or want to be hands-on in the development process, our platform may not be for you. This is because platforms like this handle all the technical tasks in your app project, making them more suitable for non-technical users or businesses without internal dev resources.
Project difficulty: 💪🏼
Project length: ⏰⏰⏰
Project cost: 💰💰💰
Want to start your app project with us?
Book a demo
Speak with one of our product experts today.
By proceeding you agree to Builder.ai's privacy policy and terms and conditions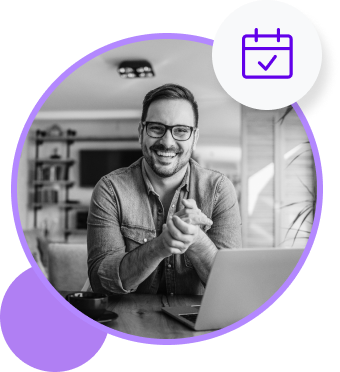 As the old saying goes:
"If it seems too good to be true, it probably is."
And app development is no different. Low startup costs may look appealing, but your total expenditure can soar quickly if you're not aware of the hidden costs in the process.
To ensure your project runs smoothly and you don't go way over the app development budget, let's take a look at some of these crucial factors:
1 - Transaction fees
Hundreds of online selling platforms offer excellent features and intuitive ways to interact with and sell to your customers while offering a low entry cost. However, you'll need to account for transaction fees charged natively by the platform or by third parties. These percentages tend to be relatively small, between 0-3%, but it's important that you factor them in.
2 - Mobile app stores
As there are multiple platforms and operating systems to host your app, the popular ones are Android and iOS. You need to pay a one-time amount or a yearly fee to make your app available for your users to download. Although most of the major mobile app stores don't charge a lot to list your app, they will take a 15% - 30% cut of your annual app revenue.
3 - Lock-ins
Most no-code app builders don't let you keep the code they create for you. This means essentially you essentially rent your app from them and don't own the software. Over time, these monthly payments add up as they often continue as long as your app is in use.
4 - App maintenance costs
Developing an app and making it available isn't the end of your app development journey. You also need to fix bugs and resolve security issues that might occur over time.
To make your app work like a well-oiled machine, you need to update your software frequently and, at the same time, make changes as per new user trends and customer behaviour.
App maintenance, though, does come at an additional cost, so you need to keep it in mind.
5 - Hosting
Your app doesn't just fly in the air.

It needs to be hosted on a third-party server so that your app doesn't crash and users can access the app anytime they want.
The App Store or Google Play Store doesnt host your app, meaning you need to host your app on either Amazon Web Services (AWS), Google Cloud Platform (GCP) or any other cloud platform.
But hosting your app on the cloud costs you money and generally works on a pay-as-you-go model.
6 - Adding new features
In the middle of the development cycle, you may come up with new requirements and want additional features to be added to your app. Adding new features may change your initial estimations and increase the cost of your app development.
How Builder.ai demystifies app development cost
Now you know about all the key factors impacting app development cost estimates, it's time to speak more about how we help mitigate them, ensuring you get robust and scalable software for the best possible price.
Check out the table all the key pointers at a glance and see a detailed breakdown underneath 👇
| | | | |
| --- | --- | --- | --- |
| | No code | Dev agency | Builder.ai |
| Transparent costs | ❌ | ❌ | ✅ |
| Revenue sharing | ✅ | ❌ | ❌ |
| Own your code | ❌ | ✅ | ✅ |
| One year of free app maintenance | ❌ | ❌ | ✅ |
| Human-assisted AI | ❌ | ❌ | ✅ |
Transparent costs
When you choose Builder.ai as your app development platform, you get a guaranteed price for your project before any development starts.
By contrast to hourly rates and retainers, our unique pay-per-feature pricing model doesn't penalise app owners if developers run behind. In other words, it's on us if a feature takes longer for us to develop.
Our flexible payment plan also allows you to pay in either weekly or monthly instalments, which typically last around 24 months. As a result, you can avoid hefty up-front payments and accurately project your financials.
Zero revenue sharing
We know the pressure marketplaces put on businesses where they have to pay commissions and share as much as 30% of their revenue.
But with Builder.ai, you get to keep 100% of your profits, no matter how many sales you make. We never ask you to share your revenue or participate in profit-sharing schemes because we understand it's your business, your hard work, and it's yours to keep.
Own your code
Once your payment plan is complete, you own your code. That means you're not reliant on us to scale, customise and iterate on your app, although we're more than happy to help. Either way, you're never locked into a lifetime contract.
One year of free app maintenance
Releasing an app is just the beginning, not the end, of your app journey. So while you get your ducks in a row, we give you one year of app maintenance free, ensuring that your software stays fresh and secure.
Leverage human-assisted AI
Our huge library of reusable features means we don't have to create every component from the ground up. These are seamlessly fitted together by AI, allowing developers to focus on customisations. As a result, we keep the times and costs of your project as efficient as possible.
Our pre-packaged appsstart at $4,000, while you can get a quote for custom apps.
Conclusion
By now, you know why "it depends" is the only real answer you can give to the question "how much does an app cost?"
The very nature of the app development is highly customisable, and there are multiple variables at play in deciding the cost of your project.
With infinite functionalities and integrations, each project is unique and is developed per your business's requirements. It also depends on the type of platform you wish to choose, the type of app you wish to create and what features you might want in your app.
What is clear though, is that working with Builder.ai is one of the best ways to ensure your project doesn't run miles over budget – a genuine concern with most other app development routes.
To explore what your project might cost, request a custom quote through our pricing page 👈
Want to start your app project with us?
Book a demo
Speak with one of our product experts today.
By proceeding you agree to Builder.ai's privacy policy and terms and conditions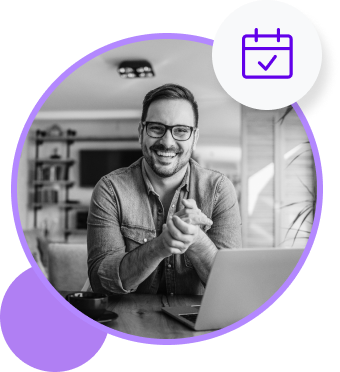 Greig Robertson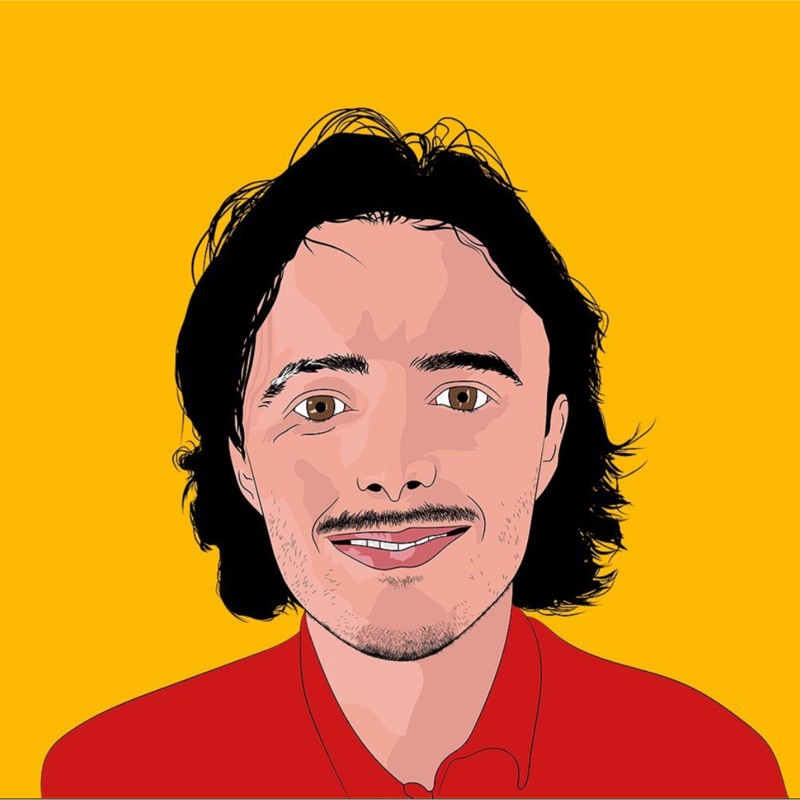 Greig is the Digital Content Lead at Builder.ai and a University of Bristol History grad. He has 5+ years' experience in B2B SaaS, creating data-driven, human-friendly content for high-growth tech startups. When Greig needs a dopamine hit, he checks Builder.ai's keyword rankings.