Build an Android app – fast
Want no-code app building? Our native Android app builder lets you create your app without any tech skills. First, you can prototype your Android app in less than 10 minutes. Then, try out our platform for as long as you need, for free. Let us know if you need any help along the way.
How does our Android app builder work?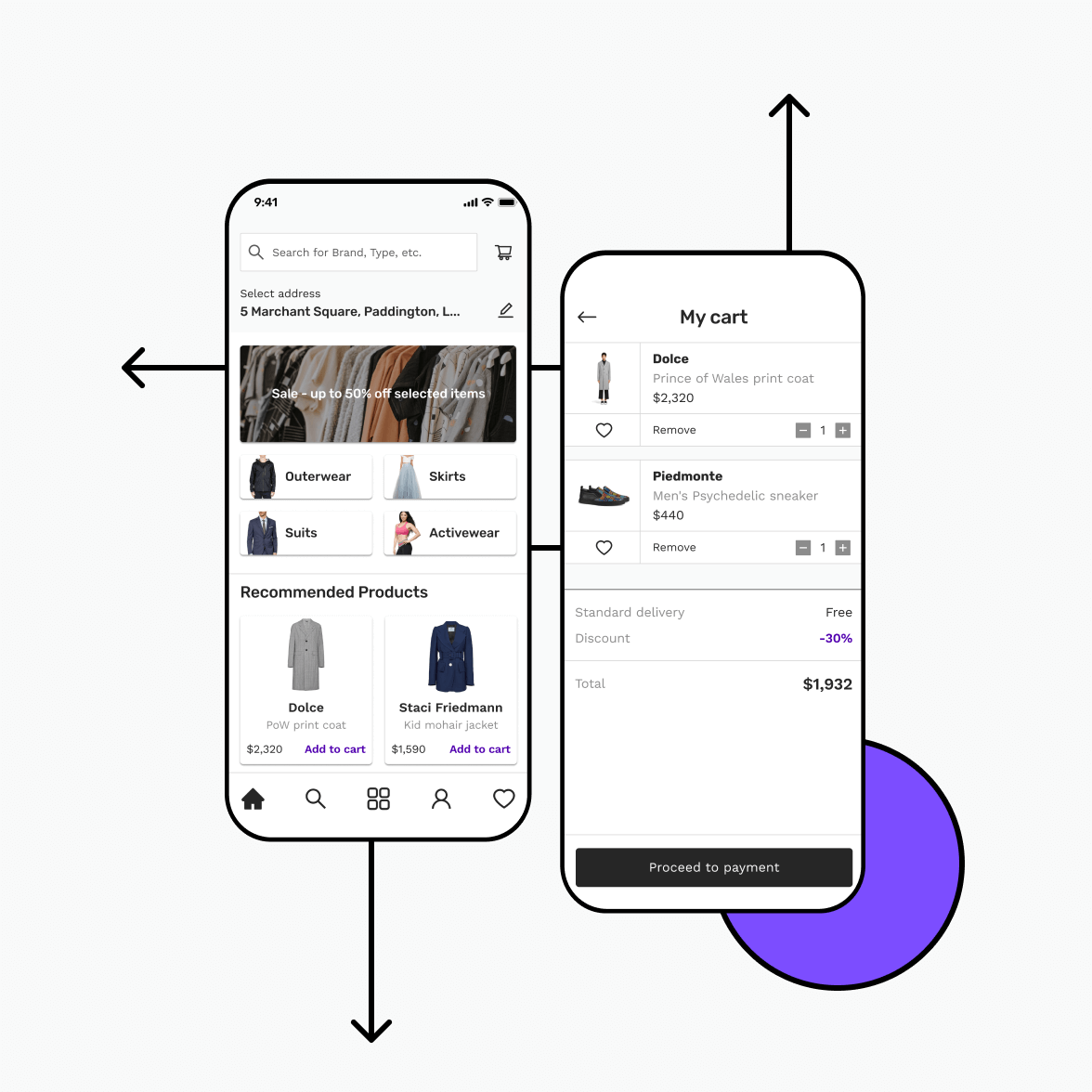 Builder Studio, a low, no-code app builder lets you build applications for mobile devices (smartphones and tablets) running on Android OS. Our AI assembles your Android app using our library of reusable features (things your app needs, like Facebook login, shopping cart or push notifications – stacked like building blocks). These features get customised with the help of human talent from across the globe. Here's how you can get your Android app developed with us.
6 steps to build your android app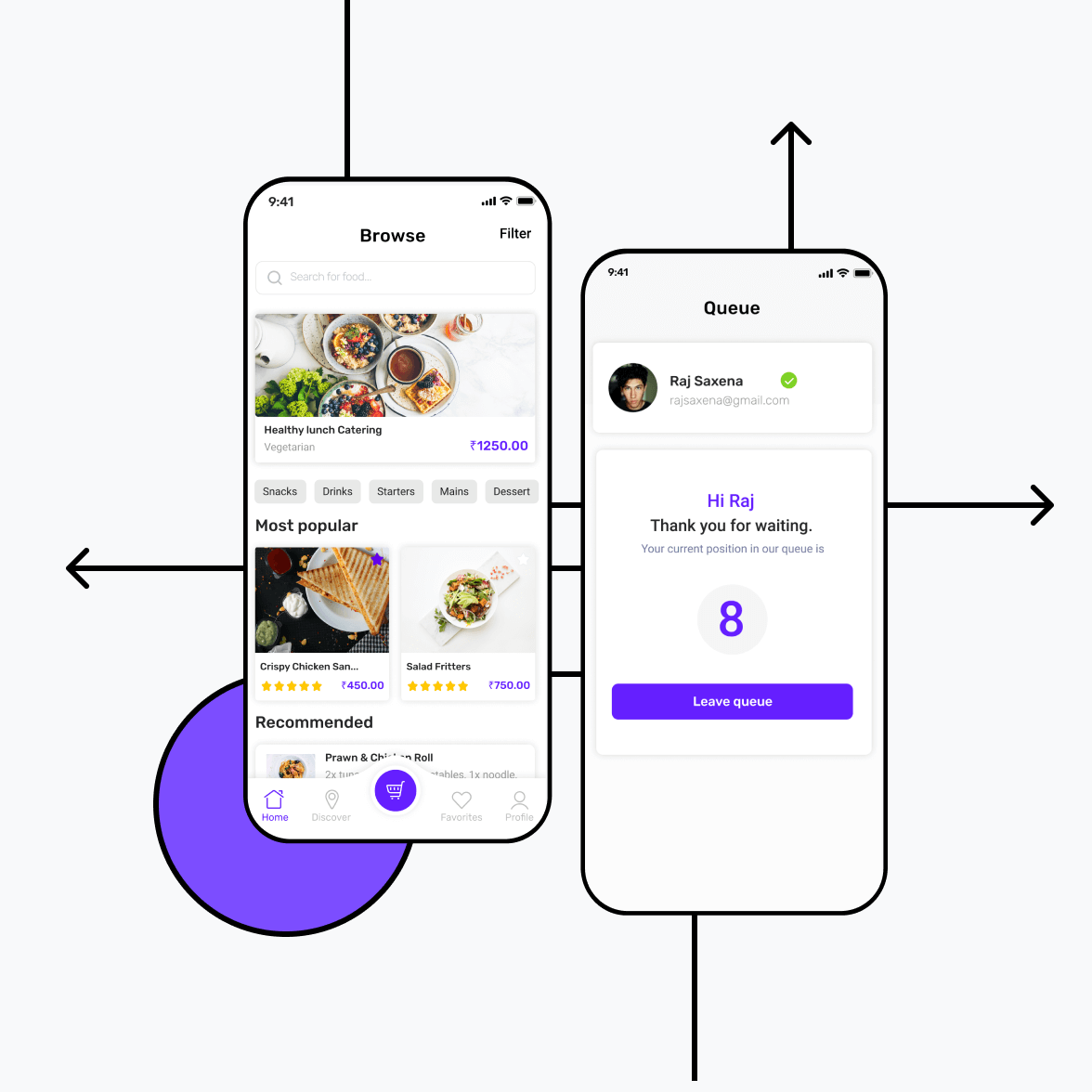 Decide on your software type: Just select 'mobile app' as a type of software from the list of available options – mobile app, desktop app, wearable app, web, or something else.

Select a similar app to your idea: Choose the most similar one to your Android app idea. This is used to make spec'ing out your app much faster,whether you want to build an online retail app, a delivery app or something different.

Choose the features you want: Based on your app idea, our AI brings you the most suitable features from the library of reusable features. Go with the auto-suggestion or add any custom ones you want.

Pick the launch platform: Select Android as your launch platform from the list of available platforms – Android, iOS, Desktop OS or Web. Obviously you can add any others you like.

Select your team and delivery time: Choose the team from the global time zone you prefer and your delivery time (how quickly you want your Android app developed).

Launch the app: You're ready to launch the release version of your app onto Google Play Store. We'll help you prepare for a successful launch.
Can you create an Android app prototype in 10 minutes?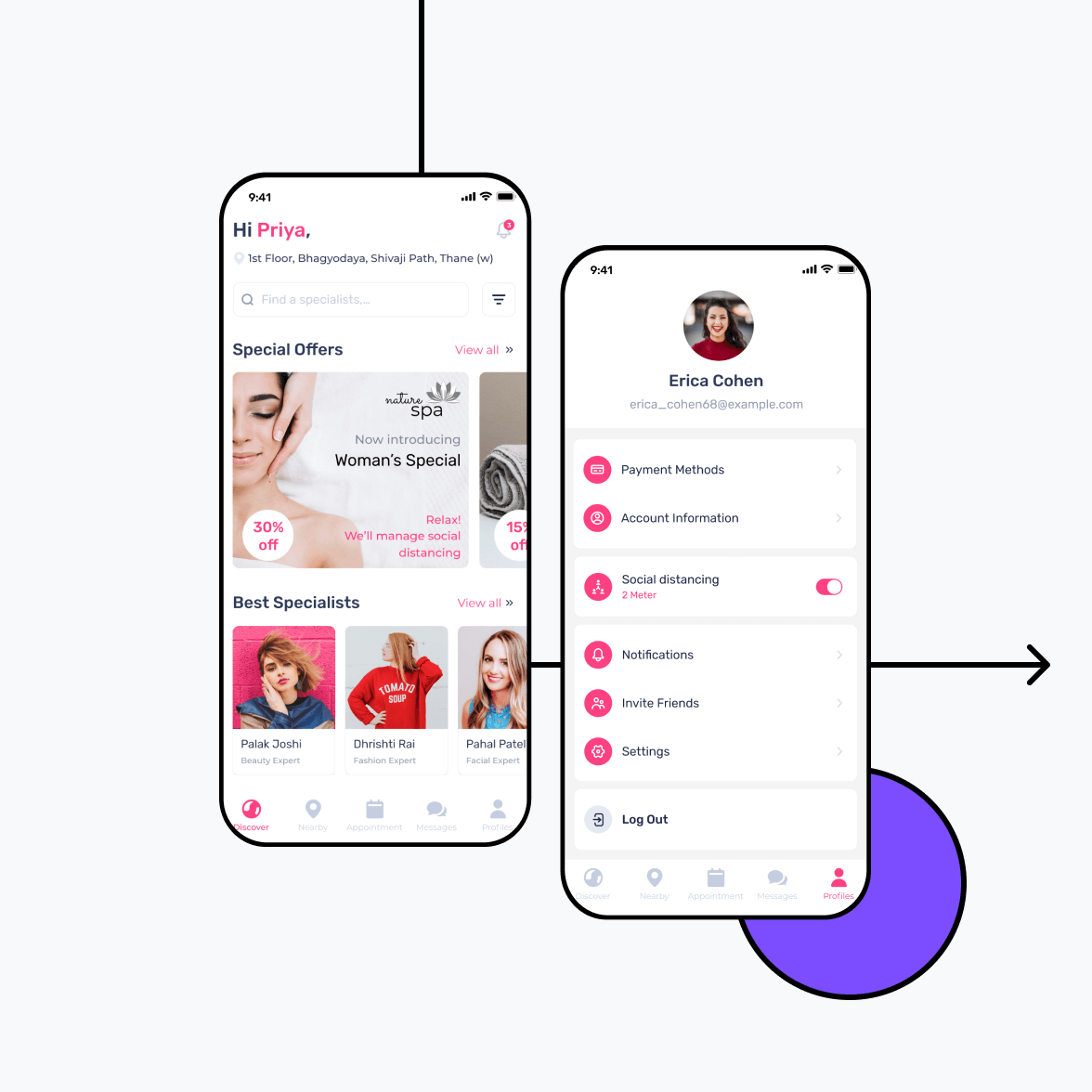 Yes, you can! Builder Now, our instant app prototype tool lets you create your Android app prototype for any device (in size) in 10 minutes or less. It's easy to create your app prototype and requires no technical knowledge. Sign up to our platform and start creating your app prototype – it's free!
Why choose Builder.ai to create Android apps?

Simple. It's so easy. You don't need to know any code to build your Android app, or schedule meetings with agencies, or get stuck discussing user journeys with developers.

Because we assemble your app from reusable features, it's quicker than starting from scratch each time. It's cheaper too, as we spread the cost of these building blocks across our clients – the bulk of your budget goes on what makes your Android app unique.

Our features and the ways they work together have been perfected on other apps – you know they'll work. And they're customised by our network of thousands of specialist developers. Our algorithm tests each developer, finds their specialism and matches the best one to each element of your project.
Here's what we have to offer you!

Builder Now: an instant app prototyping tool lets you create your Android app prototype in 10 minutes or less. It's easy, fast and no-cost involved. Let's give it a try and build your app prototype for free!

Builder Studio: a low, no-code app builder lets you build Android apps without code writing skillsor worrying about the technology behind your app.

Builder Cloud: our prepaid Cloud Wallet lets you host your apps on any public cloud platform – including AWS, Azure, DigitalOcean and Alibaba Cloud. One cloud account for all – access to any public cloud.
Builder Care: our aftercare product helps you keep your software fresh, up-to-date and running smoothly.
Android app distribution platforms to release your app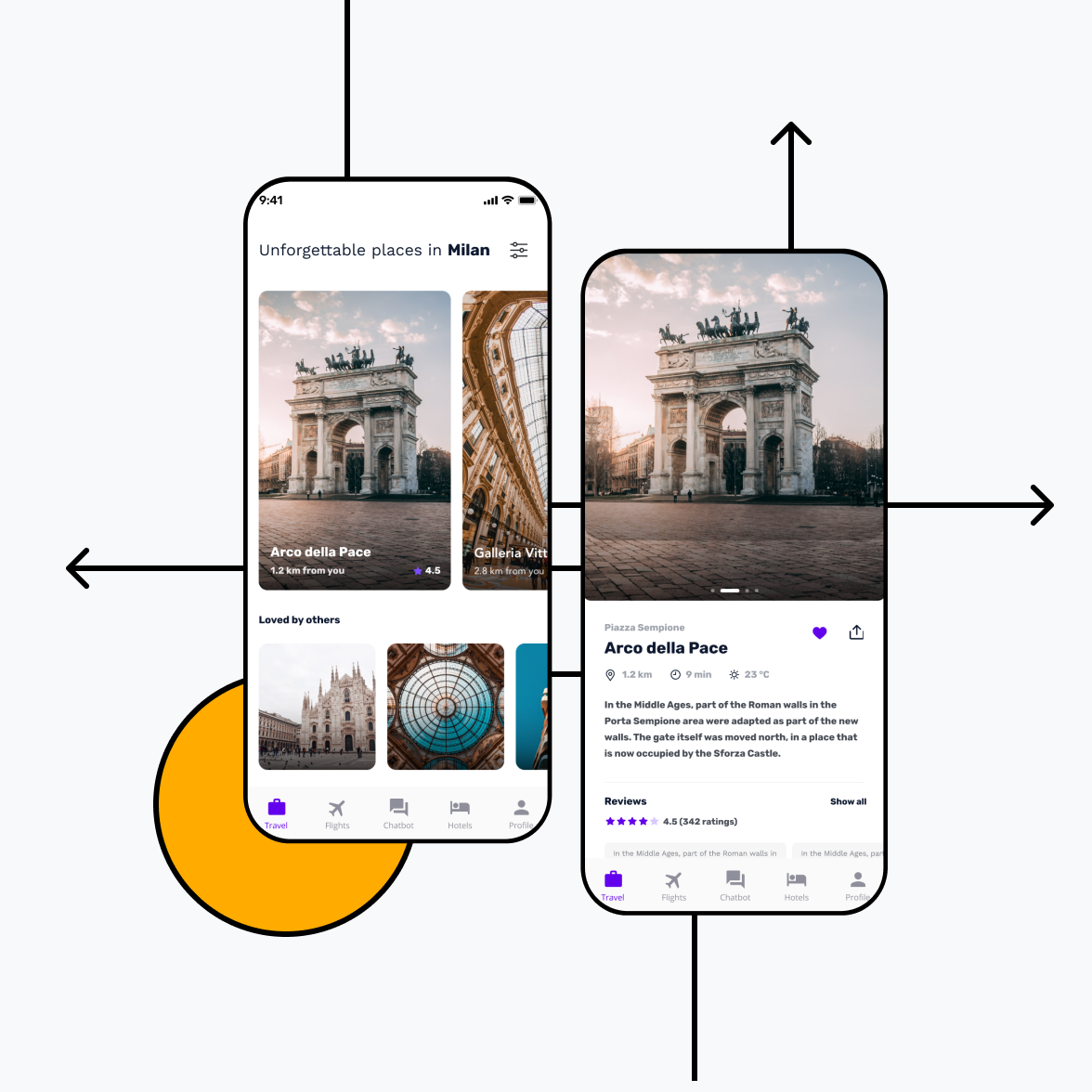 Play Store, Google's official Android app distribution platform for mobile apps running on Android OS, is usually the go-to place for Android Apps, but it's not the only place. Here's the list of some of the cool alternatives to Play Store where you can release and market your android app.

Google Play Store: Google Play, formerly Android Market, comes first in the list where you can release and market your Android app. Google Play is an official Android app distribution platform hosting nearly 3 million apps under various categories. Google Play should be your first choice when it comes to testing your app idea in the market.

Amazon Appstore: It's the second biggest Android app distribution platform after Google Play Store. This is the biggest rival to Google Play and offers free app release under various categories. Go, get your app listed on the Amazon AppStore to further boost your app downloads.

APKPure: One of the fastest-growing mobile apps distribution platforms. The APKPure platform allows you to list both Android and iOS apps. The website receives nearly 500,000 daily visitors that shows you the huge potential to grow your app audience.
Aptoide: Another popular app marketplace to launch your application. The app distribution platform claims to have more than 1 million apps available to be downloaded which generated 7 billion app downloads so far. Numbers clearly show the popularity of the app store and the potential for your app project.

FAQs
1. I want to build an Android app. Where should I start?
We'd obviously suggest heading over to Builder Studio where the world's first AI powered software expert will help you build an app for Android devices faster and more cost effectively than a traditional app builder service. You don't even need any programming skills.
2. What are the benefits of Android apps?
Android has 73% of the global market. This varies by country and demographic, so you'll need to do research before you start. If the majority of your target audience has an Android device, it makes sense to offer them an amazing user experience. Native mobile apps can work offline and they offer a smoother, more responsive feel.
3. Which programming language is the best to build Android apps?
Native code means your actual application will be more responsive. But which language should you choose for these lines of code?
Java – the original Android language. It dominated as developers say it's easy to use, flexible and it's familiar to them. Examples of apps built with Java are Spotify, Signal and Twitter.
Ruby on Rails (RoR) – one of the most time-efficient languages, it's very flexible too. This is the language Builder.ai uses. Examples of apps written in Ruby are AirBnB, GitHub and Groupon.
Kotlin – Google has announced Kotlin as an official Android development language (especially popular in Android Studio). Used to build Slack, WordPress and Netflix.
C++ – complicated to master but stable and supports Unreal Engine (for gaming). Examples of apps written in C++ are Adobe Photoshop, Microsoft and the majority of games.
4. What programs do I need to build an Android app?
If you've got app development experience, you can just download Android Studio. It's an integrated development environment with a code editor and a preview to see all the changes as you make them.
Break your app down into actionable steps and get advice from the active community of Android developers. Or avoid all of that and have a quick chat with our experts who'll handle everything for you.
5. How do you make an app step by step?
Ok, so you're making an app with no programming experience: what's your best option? You'll find lots of online courses. But can you create apps without code? Yes!
The advantage to building apps with an app builder is speed (we're 6x faster even than traditional developers, thanks to our award-winning AI. So compared to someone who's learning, you'll get your app much quicker!) And getting your app onto Google Play Store fast can be the difference between success and irrelevance.
Most important, you need to offer an amazing user experience. It's time to explore app design, why not read How to design an app: the complete guide next?
Case studies
Solving complex business challenges for global brands like NBC Universal, Fujitsu, the BBC and Pepsi.

Pepsi Case Study - Builder.ai®
We created a B2B ecommerce app for Pepsi at a fraction of the cost. Automating the order process and enabling their resellers to order online. Read the full case study here.