If you thought you could create an app and forget about it, think again.
Your app is like a house, and buying the property isn't the end of your journey. You have to invest in it, furnish it and maintain it.
The same applies to software, and app maintenance is majorly important to your project's success. Here's what it's all about, why you should invest in it, who provides app maintenance services and how Builder.ai can help.
What is app maintenance?
App maintenance is the process of maintaining your app post-launch, ensuring that your software is updated, bug-free and secure. App maintenance can either be managed internally or externally, with both methods ensuring that feedback is actioned and user expectations are met.
Why should you invest in app maintenance?
If you don't want your app to wilt like spinach in the desert sun, you may need to dedicate some budget to app maintenance if your developer isn't already providing it. Here's exactly what you'll get in return:
1. Cutting-edge UI and UX
Your app's success lives and dies by the quality of user experience, helping you secure return users and build customer loyalty.
Meanwhile, your app design communicates your brand identity and allows you to stand out from the crowd.
By monitoring customer behaviour and interactions over time, you can optimise your mobile application's front end to capitalise on emerging trends and incorporate user feedback. After all, who doesn't want to be listened to?
2. A bug-free infrastructure
Preventive maintenance is like spring cleaning. Bugs need to be dealt with as soon as they appear, instead of it being left, hidden away in bad code.
Plus, apps that crash or have constant glitches are uninstalled faster than you can say Face ID.
With preventive maintenance, people keep using your app for longer than your bug-riddled competitors and help you retain an engaged user base.
3. Secure financial transactions & data privacy
Cyber-attacks are scary stuff.
And as threats constantly evolve, security technology has to keep pace. After all, customers expect their apps to protect their personal and financial data, explaining the rise of features like fingerprint logins and facial recognition.
App maintenance ensures that you have access to the latest systems, meaning you can maintain customer trust and rest easy on the scary issues of data privacy.
4. Market competitiveness
If your competitors' apps are more passé than Doodle Jump, you're in luck…
A regularly refreshed app helps to differentiate you and gain a greater market share. How?
Thousands of brands are competing for a spot on your customers' phones.
And as soon as one of them stops updating its code and removing pesky bugs, stable and secure apps will be there to swoop in, leaving your rivals in the dust.
Who provides app maintenance?
When it comes to onboarding app maintenance services, you have a range of options. Here's an evaluation of all of the main routes below, plus a head-turning alternative…
No-code app builders
While no-code app builders often provide app maintenance services, they do so on the proviso that they own the code. That means if you encounter an issue that prevents customers from checking out on Black Friday, you'll be reliant on your chosen no-code app builder to solve it.
And there's no guarantee on the speed they'll repair it, which could result in a ton of lost revenue.
In-house development teams
At the other end of the spectrum, we have in-house development teams, which are typically used by larger organisations on essential projects.
The problem is, as single points of contact for all development-related issues, internal teams can easily become overwhelmed by the number of tasks on their to-do list. You'll be competing for attention from your own internal team!
As a result, app maintenance for a project that doesn't fall into that business-critical category could easily fall by the wayside.
Dev agencies
Sitting between these two options above, are dev agencies, who provide fully managed app maintenance. In theory…
But without fully automated services, your project might slip through the cracks, as they juggle the needs of a huge range of clients, meaning user requirements aren't always met.
With downsides to each of these options, thankfully, there's another way…
Builder.ai's app maintenance service
We don't just launch your app into the wild and wish it luck. We bullet-proof your app and future-proof your goals.
Our subscription plan is catered to you with round-the-clock technical support for bugs, software updates and general expert maintenance. Consider it as an aftercare warranty for your tailor-made software.
Our app maintenance solutions include 24/7 monitoring, bug fixes, platform updates, security patches and much more – offering your application security and stability to keep on going.
As your business scales and your requirements increase, you can switch plans to include application enhancements or application performance monitoring (APM), as and when you need them. And we'll always keep your mobile app maintenance cost reasonable.
If you ever want to take matters into your own hands, that's ok too. You own your app's code, so you make the final call.
Marco Quaglio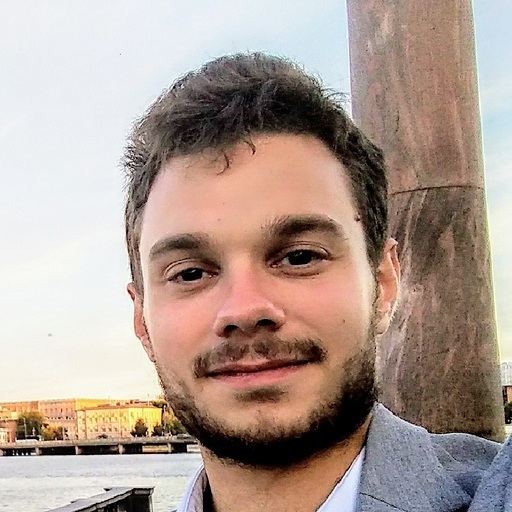 Senior Data Scientist at Builder.ai
I am a quantitative researcher with a profound interest and substantial experience on intelligent algorithms for system identification. I am currently employed at Builder.ai as a Data Scientist in the Intelligent Systems team, where I am working on solutions towards the automation of the software development cycle. My technical expertise covers Maximum Likelihood inference, Model-Based Design of Experiments, Machine Learning, online model identification, process-model mismatch diagnosis and solution of ill-posed model identification problems.