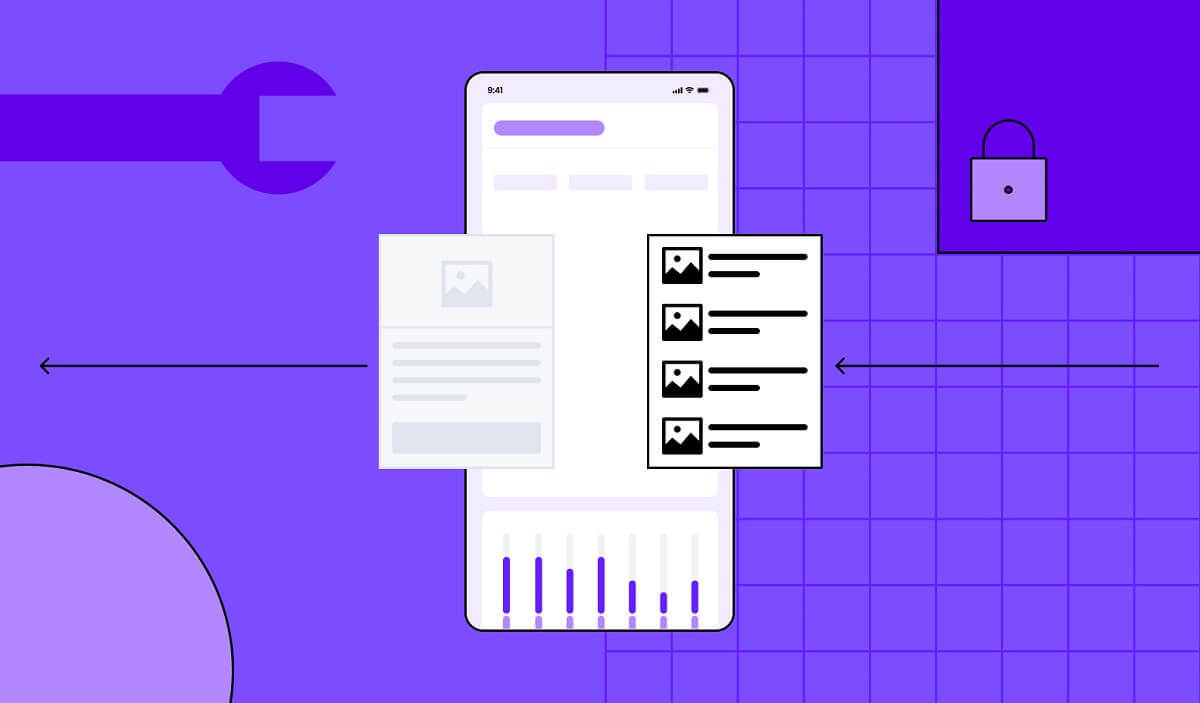 Think of your app as a house: buying the property isn't the end of your journey. You have to invest in it, furnish it, upgrade or upkeep it and generally ensure it's doing well. The same applies to your newly published app. Maintenance and nurture are integral aspects of an app's success. Your business doesn't stop growing or learning and neither does Builder Care, where essentially we make sure you're always in control and running smoothly.
Why does your app need long-term maintenance?
Building and launching your app doesn't mean everything is done. Your app needs to be updated and maintained over time as even the most secure and tested apps can see glitches and issues arise. Here are the 4 main benefits of taking care of your app immediately after launch:
1. Stay on top of the& newest UI/UX developments
User experience is integral to an app's success. The appearance of your app represents your brand identity and adds the cherry on top for your customers' experience. You don't just want your customers to download the app, but to love it and use it regularly.
By monitoring customer behaviour and interaction over time you can optimise your application's front-end play to client feedback and trends. And who doesn't want to feel listened to?
2. Clean, compatible, and stable
Think of it as constant spring cleaning. Bugs would be easily detected and sprayed away instead of being left hidden in bad code. Apps with constant crashes or bugs are usually uninstalled faster than you can use Face ID. The constant effort put in by Builder Care to maintain your app is an easy way to ensure you retain an engaged consumer base.
3. Secure financial transactions & Data Privacy
Cyber-attacks are scary stuff. Customers expect apps to be secure and operate with the latest systems available for both their valuable data and their financial transactions. Security technology is constantly evolving and keeping up is key. Getting left behind in the race is a dangerous mistake for apps, for example, look how outdated apps without fingerprint logins or facial recognition are now.
4. Market competitiveness
Updates help you stand out from the crowd. At this very moment, thousands of other brands are competing for a spot on your customers' phones. And wouldn't it be great if that spot was reserved for your app? The moment you stop remaining relevant and updating your code or removing pesky bugs you risk your contenders swooping in. Maintaining your app long-term will keep you ahead of the competition.
With Builder Care, we don't just launch your app into the wild and wish it luck. We bullet-proof your app and future-proof your goals. Our subscription plan is catered to you with round-the-clock technical support for bugs, software updates and general expert maintenance. Consider it as an aftercare warranty for your tailor-made software.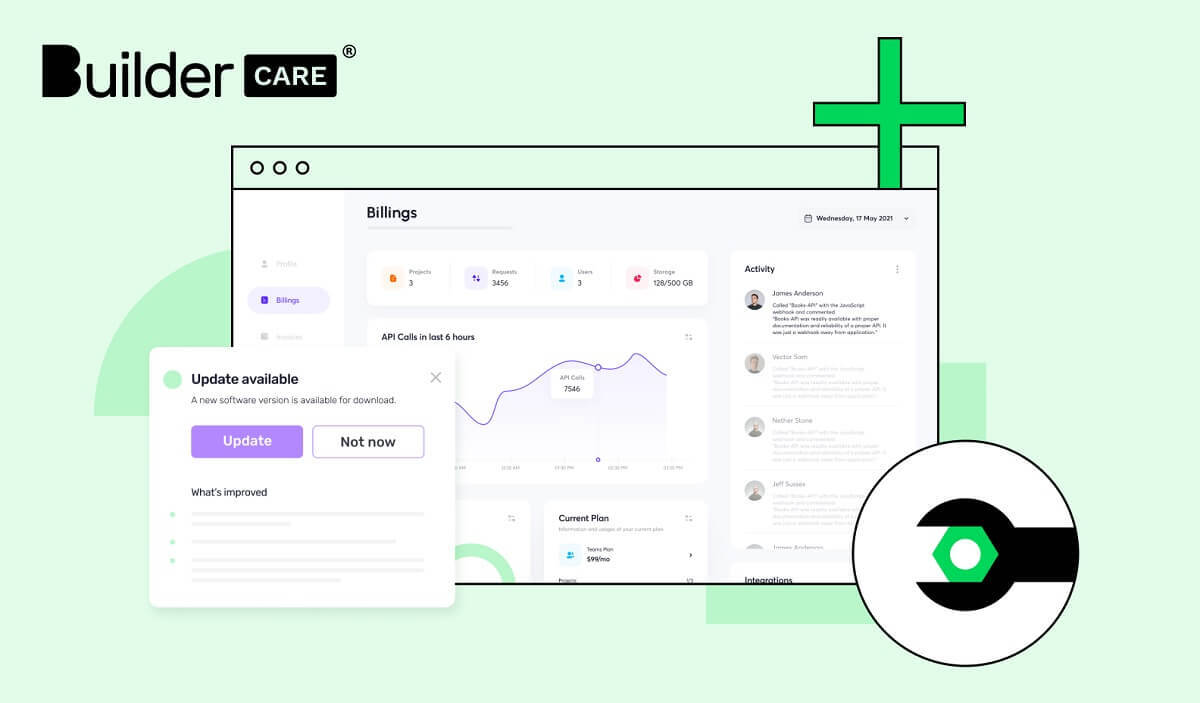 All our Builder Care plans include 24/7 monitoring, bug fixes, platform updates, security patches and much more – offering your application security and stability to keep on going. As your business scales and your requirements increase, you can switch plans to include application enhancements or application performance monitoring (APM), as and when you need them. You're welcome.
Senior Data Scientist @ Builder.ai®
I am a quantitative researcher with a profound interest and substantial experience on intelligent algorithms for system identification. I am currently employed at Builder.ai as a Data Scientist in the Intelligent Systems team, where I am working on solutions towards the automation of the software development cycle. My technical expertise covers Maximum Likelihood inference, Model-Based Design of Experiments, Machine Learning, online model identification, process-model mismatch diagnosis and solution of ill-posed model identification problems.