If you thought you could create an app and forget about it, think again.
Your app is like a house and buying the property isn't the end of your journey. You have to invest in it, furnish it and maintain it.
Here's what mobile app maintenance is all about, why you should invest in it, who provides it and how Builder.ai can help.
What is app maintenance?
App maintenance is the process of maintaining your app post-launch, ensuring that your software is updated, bug-free and secure. It may also include adding new features or upgrading existing ones, ensuring that user expectations continue to be met. Depending on your needs, the process can be managed internally or externally.
Why should you invest in app maintenance?
As an app owner, you don't want your app to wilt like spinach in the desert sun, meaning you may need to dedicate some budget to app maintenance. Here's exactly what you'll get in return:
1. Cutting-edge user interface (UI) and user experience (UX)
Your app's success lives and dies by the quality of UX, helping you secure return users and build customer loyalty.
Meanwhile, your app design communicates your brand identity and allows you to stand out from the crowd.
By monitoring customer behaviour and interactions over time, you can optimise your mobile app's front end to capitalise on emerging app trends and incorporate customer feedback.
2. A bug-free infrastructure
Preventive maintenance is like spring cleaning. Bugs need to be dealt with as soon as they appear, instead of it being left, hidden away in bad code.
Plus, apps that crash or have constant glitches are uninstalled faster than you can say Face ID.
With preventive maintenance, people keep using your app for longer than your bug-riddled competitors and help you retain an engaged user base.
3. Secure financial transactions & data privacy
As cyber threats evolve, security technology has to keep pace. After all, customers expect their apps to protect their personal and financial data, explaining the rise of features like fingerprint logins and facial recognition.
Regular maintenance ensures that you have access to the latest systems, meaning you can maintain customer trust and don't need to worry about data privacy.
4. Market competitiveness

If your competitors' apps are rustier than your grandad's lawnmower, you're in luck…
A regularly refreshed app helps to differentiate you and gain a greater market share. How?
Thousands of brands are competing for a spot on your customers' phones.
And as soon as one of them stops updating its code and removing pesky bugs, stable and secure apps will be there to swoop in, leaving your rivals in the dust.
How much does mobile app maintenance cost?
App maintenance accounts for a significant part of app development cost once your app is live. Depending on your development route, the complexity of your existing features and the speed of your growth, you should dedicate up to 35% of your app budget to it per year.
To put this into perspective, let's use a few examples.
Say you're a casual seller who used a drag-and-drop app builder to create your app. In this case, because you don't have any custom functionality, you'll have low maintenance needs – and the services you need may already be included in your monthly subscription plan.
On the other hand, if you're a rapidly growing small business that needs to scale its features and add more custom functionality, your needs will be greater. As a result, you'll need to onboard a dedicated service, making the cost of app maintenance significantly higher.
Finally, if you're a large enterprise with lots of sophisticated, custom features, you'll need constant support. This could be provided in house, via an agency or a combination of both.
Want to build your online store?
Book a demo
Speak with one of our product experts today.
By proceeding you agree to Builder.ai's privacy policy and terms and conditions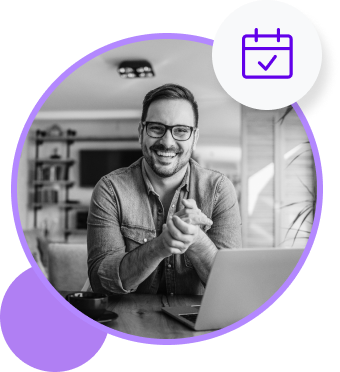 What are the main types of app maintenance? (with examples)
Understanding the various types of app maintenance is critical for managing and supporting mobile applications effectively throughout their lifecycle.
By familiarising with these types of maintenance, you'll be able to better strategise and allocate resources to ensure that your app remains robust and competitive in the ever-changing mobile landscape.
Emergency maintenance
Emergency maintenance is the process of taking unplanned and immediate actions to address critical issues or incidents in your app. For example, if a major ecommerce website experiences a sudden server crash during a busy shopping season, emergency maintenance would be performed to quickly restore the server and ensure customers' uninterrupted service.
Perfective maintenance
Perfective maintenance focuses on enhancing or improving the functionality, performance or user experience of your app.
An example of perfective maintenance would be adding a new search filter option to an ecommerce app.
This would allow your customers to refine their product searches based on specific criteria, improving your app's usability and efficiency.
Adaptive maintenance
Adaptive maintenance entails modifying your app so it can adapt to changing external dependencies or environmental factors.
For instance, if a social media app needs to integrate with a new authentication service to improve security, adaptive maintenance would be performed.
This would update the authentication mechanisms of your app and ensure seamless integration.
Preventive maintenance
Preventive maintenance seeks to identify and address potential issues or risks to your app before they cause major problems.
Like on a banking app, regular security audits and vulnerability assessments are performed to identify and fix potential security vulnerabilities.
This ensures customer data remains secure and protected from potential cyber threats.
Corrective maintenance
Corrective maintenance focuses on repairing defects or issues discovered while using your app.
Say users of your project management tool report a bug that means certain tasks aren't being saved correctly.
Corrective maintenance would be performed to identify the source of the problem and implement a fix, ensuring accurate task tracking and data integrity.
Cosmetic maintenance
Cosmetic maintenance is the process of making minor changes to your app's appearance without interfering with its functionality.
This would include updating a news app's colour scheme and font styles to reflect current design trends or changes to your brand.
Compliance maintenance
Making changes to ensure that your app adheres to specific regulations or standards is what compliance maintenance is all about.
To illustrate this, say your healthcare app needs to comply with new data privacy laws.
You'd perform compliance maintenance in order to update your app's data handling processes and implement stronger privacy measures, keeping patient information safe and ensuring regulatory compliance.
Database maintenance
Database maintenance means optimising and maintaining your app's database on a regular basis to ensure efficient data storage and retrieval.
A customer relationship management (CRM) app, for example, may perform routine database maintenance tasks such as indexing, archiving outdated data and optimising query performance.
This would improve the overall speed and responsiveness of your app.
Security maintenance
Security maintenance helps you take preventative measures to safeguard your app and its data against potential threats.
Regularly updating antivirus software and applying security patches to the servers of a banking app are instances of security maintenance to protect against emerging security vulnerabilities and malware attacks.
What are mobile app maintenance best practices?
Now you know about the different types of app maintenance, it's time to think about the qualities you should look for in a service provider. Although there's no definitive list here are some of the things you should think about before onboarding a partner 👇
1 - Proactivity is key
Proactive app maintenance is critical in today's fast-paced software landscape, providing benefits such as increased security, improved app performance, adaptability to new platforms and higher customer satisfaction.
A forward-thinking approach to maintenance helps to prevent major problems, saving money and maintaining user trust. Regular updates and continuous improvements ensure that your app remains competitive, user-friendly and capable of achieving long-term market success.
2 - Visibility of the app development process
Creating an app is something you invest a lot in and you must know at all times what's happening behind the scenes. A dashboard that can be a control room to track your progress in real-time, give feedback, raise queries and much more, is a must-have.
Where app maintenance is concerned, dashboards are also useful for tracking fixes and new feature deployments, allowing you to see how they impact uplifts (or downturns) in performance.
3 - Collaboration on your app roadmap
Onboarding an app maintenance service that allows you to take control of your app's future development is essential. In other words, you need to have the option of building bespoke features to meet emerging customer and business needs.
When you use a no-code app builder to create and maintain your app, for example, you become unknowingly reliant on them and the features they choose to release.
This lack of autonomy may limit your app's growth potential and your ability to shape it in accordance with your unique vision and the changing needs of your customers.
4 - Visualise to improve app navigation
Prototyping is an important step in app development because it allows you to create visualisations of new features and layouts and collect stakeholder feedback.
This saves time and resources by detecting potential problems early on and helps to prioritise the development of essential new features.
5 - Crash-proof and bug-free experience
If apps as robust as WhatsApp, Instagram and Twitter can experience outages, chances are the same is the case for you.
That's why choosing an app maintenance service that offers the option of 24/7 support and near-permanent uptime is a must have.
This should be combined with an approach that analyses the root cause for recurring problems and finds permanent solutions for your app.
6 - Regular app updates and tech support
Every piece of software needs a refresh from time to time.
So whether it's an operating system (OS) update for Android or iOS, a third-party API/SDK update or just tech-stack update, your app maintenance service should be all over it.
7 - Enhanced customer experience
By investing in app maintenance, you can make incremental improvements to your app and its features.
That's why your provider should be obsessed with enhancing your user experience, working alongside you to suggest and implement changes.
8 - Security audits and data management
As a business owner, security audits and data management are top of mind.
And solid app maintenance services conduct regular security audits to help identify vulnerabilities and implement robust data management strategies to protect user data.
This involves assessing backend infrastructure, encryption protocols and backup processes.
Who provides app maintenance?
When it comes to onboarding app maintenance services, you have a range of options. Here's an evaluation of all of the main routes below…
No-code app builders
Here are the main pros and cons of the maintenance services provided by no-code app builders, followed by an explainer with extra context:
| | |
| --- | --- |
| Pros | Cons |
| May be included in your subscription, rather than charged as a separate service, keeping costs down | No code ownership means you're not in control of maintenance |
| Fixes tend to be simple as no-code apps are created from reusable, drag-and-drop features, rather than being custom coded | You can't immediately resolve issues, potentially leading to lost revenue and customer trust |
| Ideal for smaller-scale apps with fewer users | Issues with your app are likely to compound as you scale as apps created with no-code builders aren't robust enough to deal with high traffic volumes |
No-code app builders may either provide app maintenance as part of your plan or as a separate service.
While these plans are robust enough for smaller-scale apps with fewer users, it's worth noting that you might outgrow them as your business scales.
The reason for this is that you don't own your code when you create your app with a no-code app builder. That means the ultimate responsibility falls on the provider to update features, fix bugs or perform security patches.
This becomes a problem if you encounter an issue that prevents customers from purchasing your most popular item on Black Friday, or at another time when users are flooding in to take advantage of a sale or special offer.
Depending on how quickly your provider resolves the issue, you could lose revenue and customer trust; issues that are only likely to compound when you regularly experience high traffic volumes.
Internal development teams
Here are the main pros and cons of the maintenance services provided by in-house dev teams, followed by extra context and an explainer:
| | |
| --- | --- |
| Pros | Cons |
| Know your brand and are familiar with your processes | Prohibitively expensive to hire for small to medium-sized businesses |
| Own your code, allowing you to make immediate changes and have complete control over the future development of your app | Juggling a range of business-critical tasks, which can send your project to the bottom of the pile |
| Accountable to wider business goals, meaning they're invested in your success | Skill gaps could leave you seeking external help anyway |
Because of the costs involved, in-house development teams are typically used by larger organisations for their app maintenance services.
A key reason for this is the need enterprises have for customizability and control over their own environments, making a team that's familiar with your brand and processes incredibly valuable.
What's more, while an external provider may not be invested in your project's future success, internal mobile app developers tangibly are. They may even have performance-based variables in their contracts directly tied to your project.
However, this isn't always the case.
When urgent and business-critical tasks arise, it's easy for internal teams to become overwhelmed. This means you end up competing with your own colleagues for their attention.
Plus, if any maintenance issues fall outside of your dev team's wheelhouse, you may have to onboard an external provider anyway.
Development agencies
Here are the main pros and cons of the maintenance services provided by outsourced app development companies, followed by extra context and an explainer:
| | |
| --- | --- |
| Pros | Cons |
| Provide expertise you may not have in house | Costs can spiral if agency charges an hourly rate |
| Dedicated to one of your projects, rather than many like internal developers | Have to juggle other clients, meaning your project could fall by the wayside |
| Can handle a range of maintenance issues, from simple to complex | Service quality may not match expectations, especially if agency struggles to get to grips with your brand/processes |
Onboarding a dev agency to provide your app maintenance is an option worth considering.
The main reasons for this are that they allow you to plug skill gaps you have internally, while freeing up your internal dev resources.
The fact that dev agencies can also handle simple and complex issues makes them accessible to both small and large businesses.
This said, the cost of dev agencies' maintenance plans tends to be a sticking point for those with more modest resources, with many companies charging per hour for their services.
Meanwhile, although they're likely to focus on one of your projects, issues with other clients could lead to delays and lost revenue.
There's also no guarantee your company will gel with your chosen agency once you've shared your code with them, raising privacy concerns.
Builder.ai's mobile app maintenance services
Here's how Builder.ai's app maintenance services compare with no-code app builders, internal dev teams and dev agencies, followed by an explainer and some context:
| | | | | |
| --- | --- | --- | --- | --- |
| | Studio One+ by Builder.ai | No-code app builders | Internal teams | Dev agencies |
| Collaboration & support tools (watch your app's progress in real-time) | ✅ | ❌ | ✅ | ❌ |
| 24/7 support for crashes | ✅ | ❌ | ❌ | ❌ |
| Proactive load planning and monitoring for your app | ✅ | ❌ | ✅ | ❌ |
| App bug fixes (including root cause analysis and permanent fixes for recurring issues) | ✅ | ✅ | ✅ | ✅ |
| iO0S/Android platform updates | ✅ | ✅ | ✅ | ❌ |
| Proactive technical support for third-party API/SDK updates to your features | ✅ | ❌ | ❌ | ❌ |
| Security patches & backup management | ✅ | ✅ | ✅ | ❌ |
| Updated tech-stack | ✅ | ✅ | ✅ | ✅ |
| App feature enhancements | ✅ | ❌ | ✅ | ❌ |
| Infrastructure and application performance monitoring (APM) | ✅ | ❌ | ✅ | ❌ |
| Multi-channel support: online, chat, phone, email | ✅ | ✅ | ✅ | ❌ |
| 2-hr response commitment for Level 1 issues | ✅ | ❌ | ✅ | ❌ |
| 99.95% Uptime SLA commitment | ✅ | ❌ | ❌ | ❌ |
| Prototyping | ✅ | ❌ | ✅ | ✅ |
Studio One+ is the most comprehensive app maintenance service on the market, providing support from the beginning to the end of your app build – and beyond.
The collaboration and support tools we provide allow us to function as an extension of your internal team, with Builder Meet and Whiteboard enabling real-time communication and idea generation respectively.
Builder Home, meanwhile, allows you to view the progress of your whole app project as well as feature updates and upgrades.
2-hour response commitment, 24/7 monitoring, bug fixes, platform updates, prototyping and security patches all come as standard, while you can switch to plans that include app enhancements as and when you need them at an additional cost.
If you ever want to take matters into your own hands, that's alright too. You own your app's code, so you make the final call.
To learn more, check out Studio One + 👈
Marco Quaglio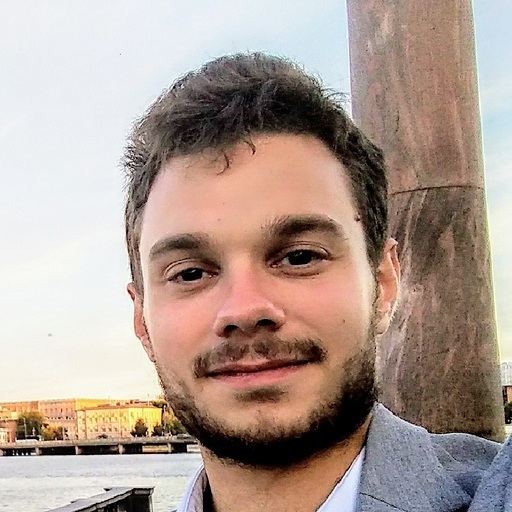 Senior Data Scientist at Builder.ai
I am a quantitative researcher with a profound interest and substantial experience on intelligent algorithms for system identification. I am currently employed at Builder.ai as a Data Scientist in the Intelligent Systems team, where I am working on solutions towards the automation of the software development cycle. My technical expertise covers Maximum Likelihood inference, Model-Based Design of Experiments, Machine Learning, online model identification, process-model mismatch diagnosis and solution of ill-posed model identification problems.