Everyone in tech needs to stay up to date with forthcoming trends, so you can keep building the most up-to-date software in a way your users will love. From joining the multiverse to updating a few new features with the latest development techniques - here are the app trends to look out for in 2023.
1. Super Apps
Super Apps integrate multiple propositions and functions into a single application. These platforms can manage everything, from banking, fashion and even food ordering and digital wallets. And can also customise services based on a user's needs and preferences. They even include a variety of transactional options like payments and ID management.
"By 2027, more than 50% of the global population will be daily active users of multiple Super Apps." - Gartner
By creating a digital ecosystem, you essentially curate a streamlined all-in-one experience for your customers - expanding your user base. By leveraging different experiences from practical functionalities like digital wallets, entertainment, gaming and food orders- you can scale your product offerings while keeping development costs down.
These apps have the potential to become a daily part of your customer's lifestyle - look at Uber for example. Uber is one the most familiar examples of a Super App, and boasts £17.4 billion in revenue, with an expected 56% increase each year. Who doesn't want their app to be interwoven with their customers' needs and daily routines?
Find out more about super apps 👈 and how to start creating your very own.
Need more app insight? Join the Builder.ai community
2. Augmented Reality & Virtual Reality (AR & VR)
With such rapid advancement in this area, it's no wonder these new-ish capabilities are now being applied to everyday eCommerce. AR can project virtual pictures and items through a phone's camera. Whereas VR creates a completely virtual and immersive world through a special headset.
Artificial reality can be easily accessed through a smartphone and has been used by eCommerce businesses to enhance their customers' online shopping experience. Customers can 'try' a product within the comfort of their own homes, or even on their own faces and bodies via AR filters and lenses.
IKEA has started leveraging AR technology to allow shoppers to virtually "try on" furniture, using 3D models of their homes within the IKEA Place app. And Apple's iOS 16 saw the new cutout features in Photos enable app users to swap backgrounds, faces and objects from other images in their photo library.
We predict a steady rise in the use of VR and AR in eCommerce over 2023 with 38% of marketers saying they were already using AR in 2022 and will continue to do so.
Customer expectations have shifted to include a heavy focus on digitally curated experiences over the past few years. Letting your customers see your product in their homes, or giving them the chance to virtually connect with products before purchasing is the new refined shopping experience. 92% of Gen Z were interested in trying on make-up and clothes virtually before buying.
Snapchat lenses allowed Gen Z and Millennial users to virtually try on Mac make-up before a launch and wear Gucci sunglasses over the summer. Leveraging the fun aspect in your app and including an option to 'see' your products is hugely beneficial. 75% of the global population, and almost all smartphone users, will be frequent AR users (according to Deloitte) with the majority discovering AR through social media apps.
3. M-Commerce
Mobile commerce, now coined m-commerce, has seen a rise in customers purchasing directly from mobile applications rather than mobile web pages. The mobile payment market is projected to surpass $4.57 billion by 2023. So it comes as no surprise that m-commerce made up 58.99% of web traffic in Q2 of 2022 for one of the main mobile payment providers.
Having an app provides a level of convenience and customisation that permits users to store their 'wallets' and access in-app payment features for easier and faster checkouts. Unlike Apple Pay or Paypal, which are used on websites and mobile sites, users don't need to log in before their purchases or confirm their card payment each time. Convenience is the vital term here as customers opt for mobile apps that are easy to access, with personalised feature offerings and passwords. So far there's been an 18% increase in users opting for m-commerce from the previous year - so 2023 will definitely see the continuation of this trend with a rise in more native apps and convenient consumer options.
4. Low-code development
New app development methods mean you don't have to speak tech, learn code or have a massive budget to create your own app or website and join the app wave. eCommerce is not the only sector to focus its efforts on mobile apps. Businesses selling services, managing workforces and even building communities have also repositioned over to apps.
All you need is an idea and user-friendly tools such as drag-and-drop, feature editors and simple APIs that can build your app quickly. No-code/low-code is the easiest and fastest way for entrepreneurs and small businesses to get selling without the complexity of learning to code or hiring a costly dev team. It is even possible to apply unique customisation that makes the app completely on-brand and aligned to your customer needs, with these options. Builder.ai offers all-in-one business kits including websites, mobile apps and even aftercare to help you start selling in as little as 2 weeks.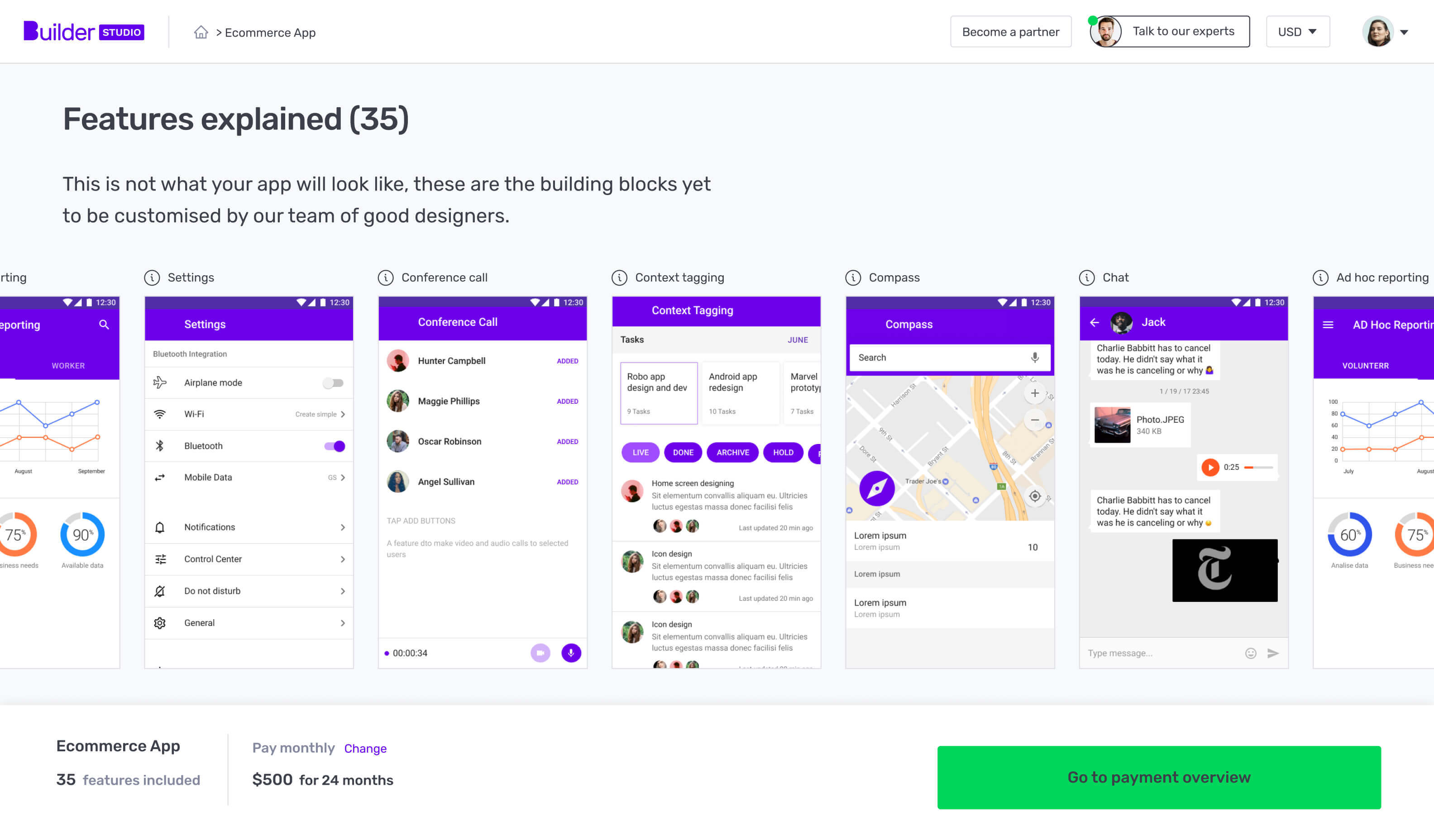 Conclusion:
At the end of 2022, more than 5.2 million apps were available in the Apple Store and Google Play Store combined. The best way to stand out in such a saturated market is to ensure your app truly reflects your unique offerings and products and meets the user expectations of your customers. The key to success involves personalising your app, making it user-friendly, staying up to date with mobile app trends and keeping on top of bug fixes - and luckily enough - Builder.ai can support all of this!
To start 2023 with a bang, check out our app offerings and see how they can work for you.
*Stats from Shopify
Greig Robertson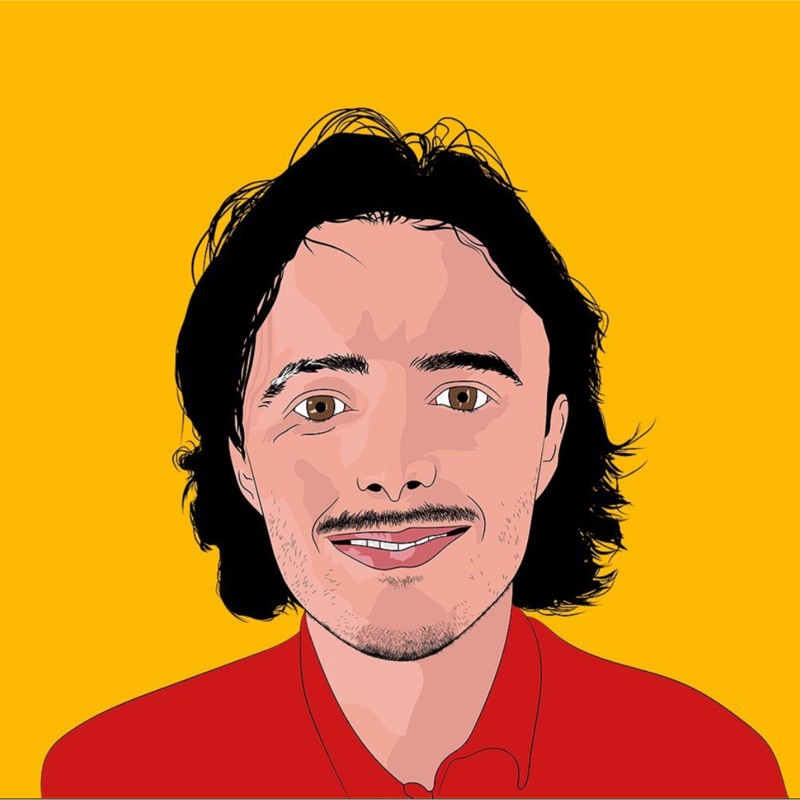 Greig is the Digital Content Lead at Builder.ai and a University of Bristol History grad. He has 5+ years' experience in B2B SaaS, creating data-driven, human-friendly content for high-growth tech startups. When Greig needs a dopamine hit, he checks Builder.ai's keyword rankings.