Build your own taxi booking app, today
Great app idea? Build an app like Uber, fast – with no-coding skills.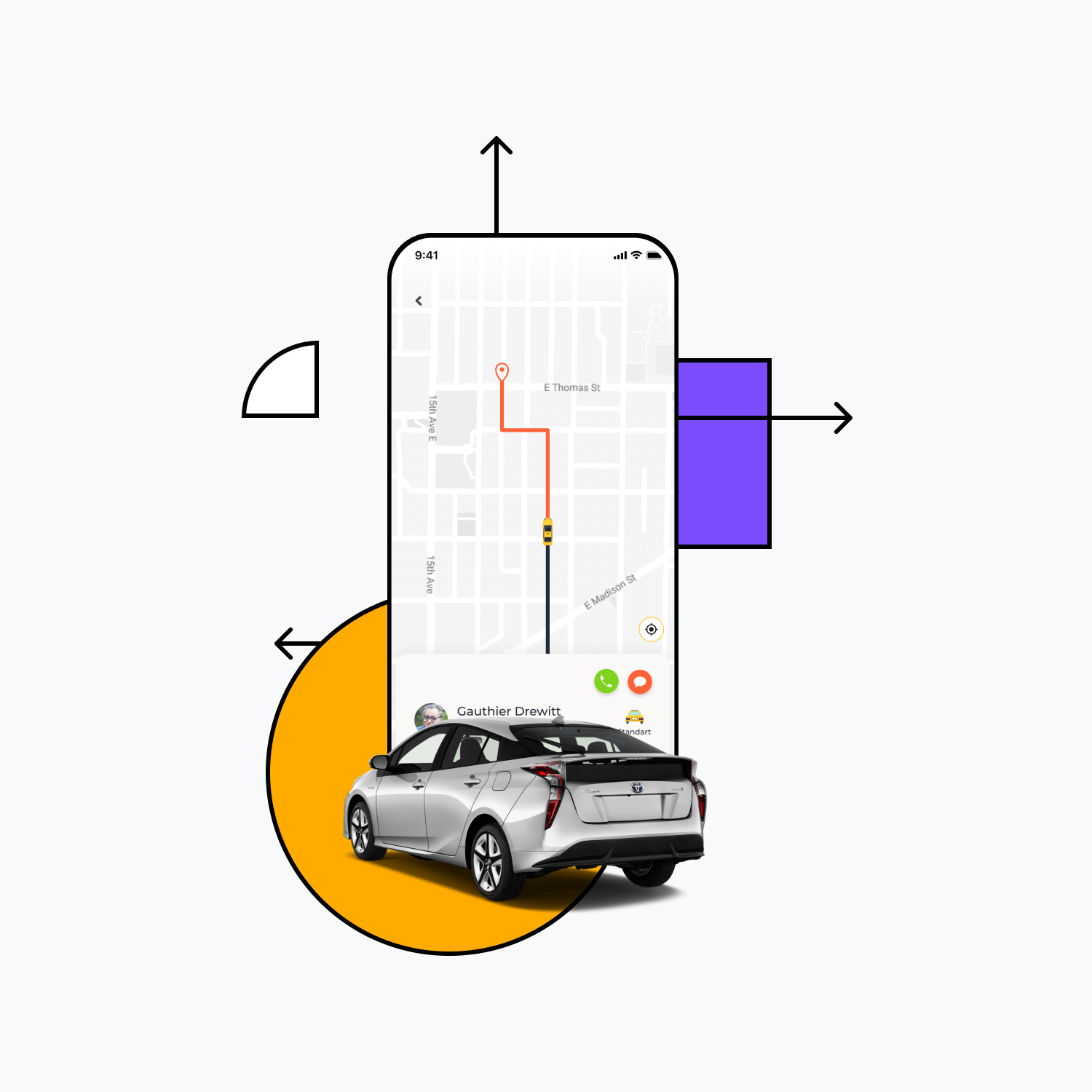 How to make a taxi booking app like Uber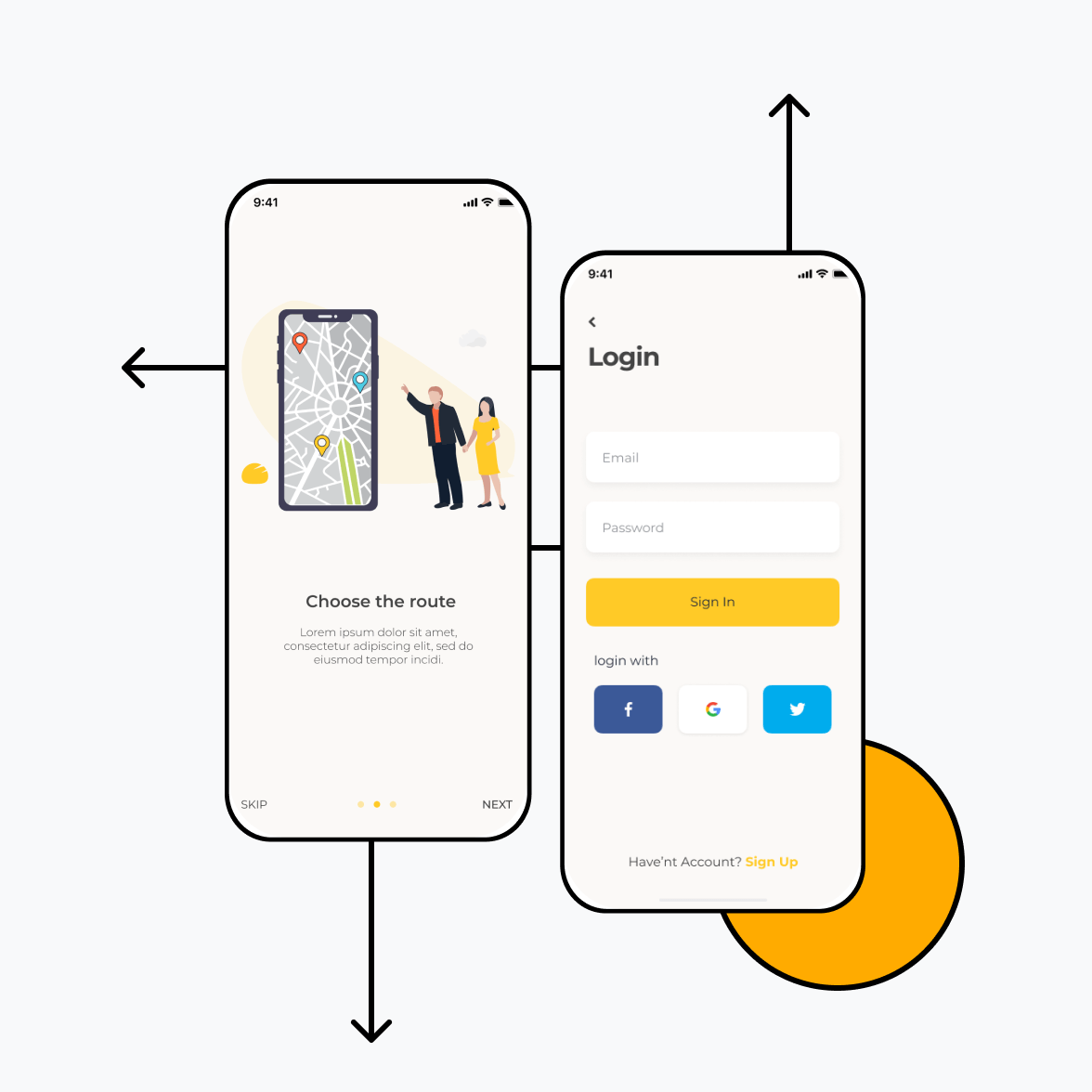 So how does no-code, app building work? It's as easy as it sounds. First up, you head to Builder Studio and click on 'Uber'. We'll bring up all the core features you need for that app (things like driver tracking and secure payment options). But obviously yours will be different, so you can add any extra features or remove any ones you don't need. Simple.
Then our network of specialist developers around the world will customize your software, so that it completely fits your business plan.
Why build your taxi-booking app with us?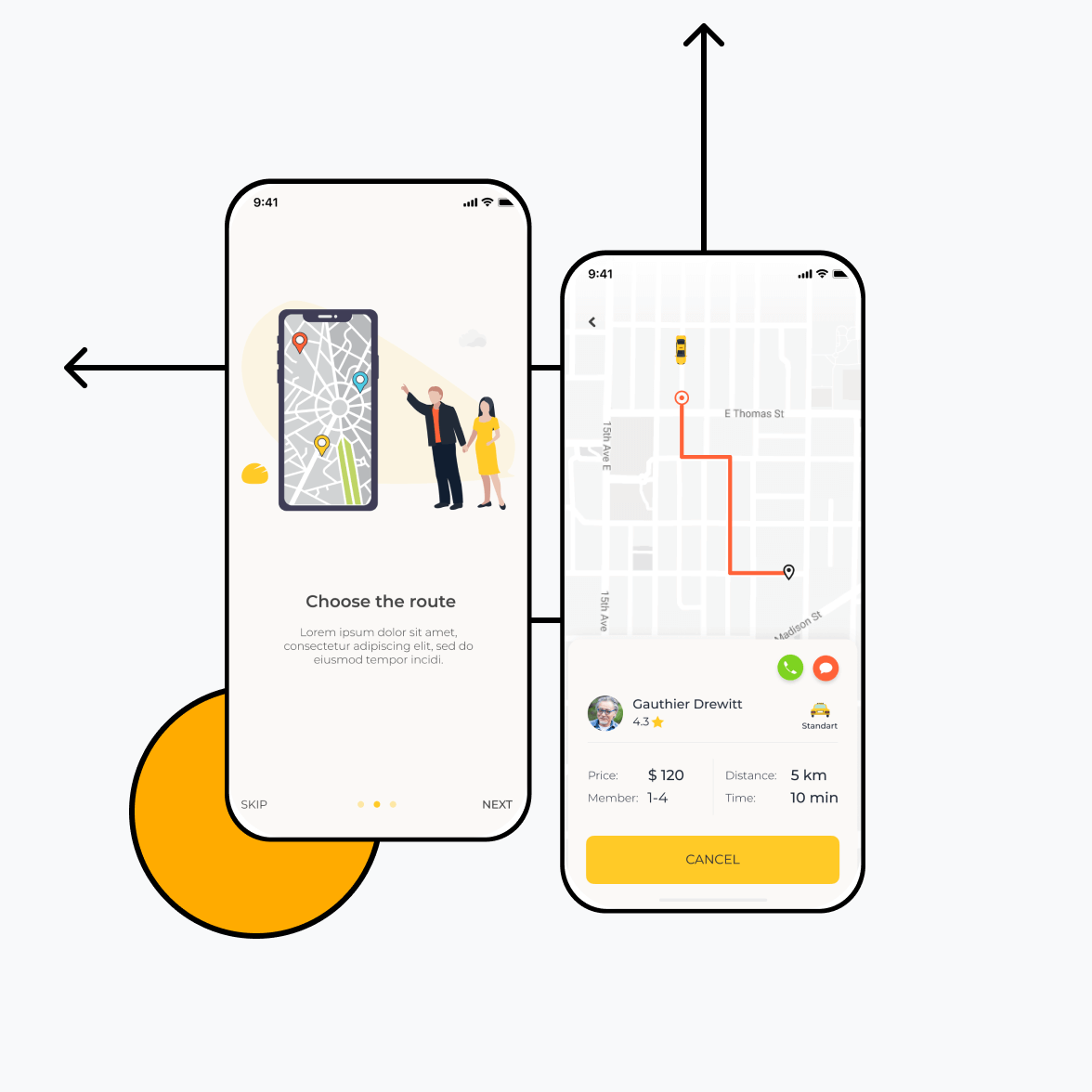 Take your taxi business online. You'll get real time tracking, like Uber. and you can set dynamic pricing based on any criteria you like - from busy traffic, unsocial hours or available drivers and distance. You can reward loyalty and give cheaper rides to customers who invite friends.
What your taxi booking app can offer your customers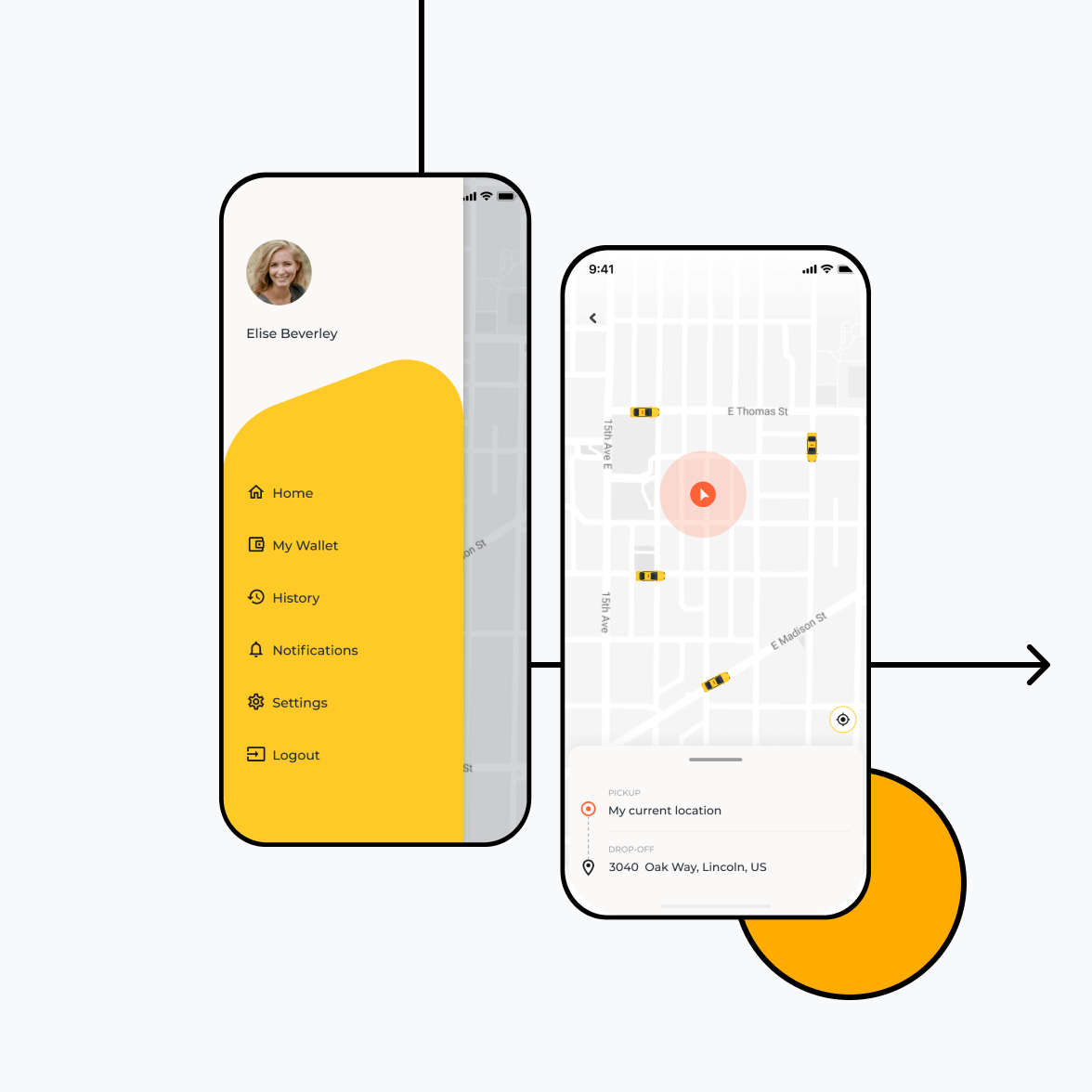 Book rides instantly: We build native Android and iOS apps, which means they work faster and your customers have a better experience.

Profile bio: Lets drivers and customers create their own bios, so they can choose whether to accept rides.

Geo-fencing: Match app users with their nearest driver, instantly. And give them an accurate time of arrival.

Secure payments: Customers can save their card details and all payments are secure. And we support different currencies.

Security for you too: 2-factor authentication and phone verification help you to make sure all your users are genuine.

Notifications: Tell customers exactly where their ride is.

Driver ratings: Our smart tech means it's simple for drivers and customers to rate each other. Essential for trust.
Current location: app users know the exact location of a nearby driver when they make a ride request. And drivers get an accurate pick-up location.
How to compete with Uber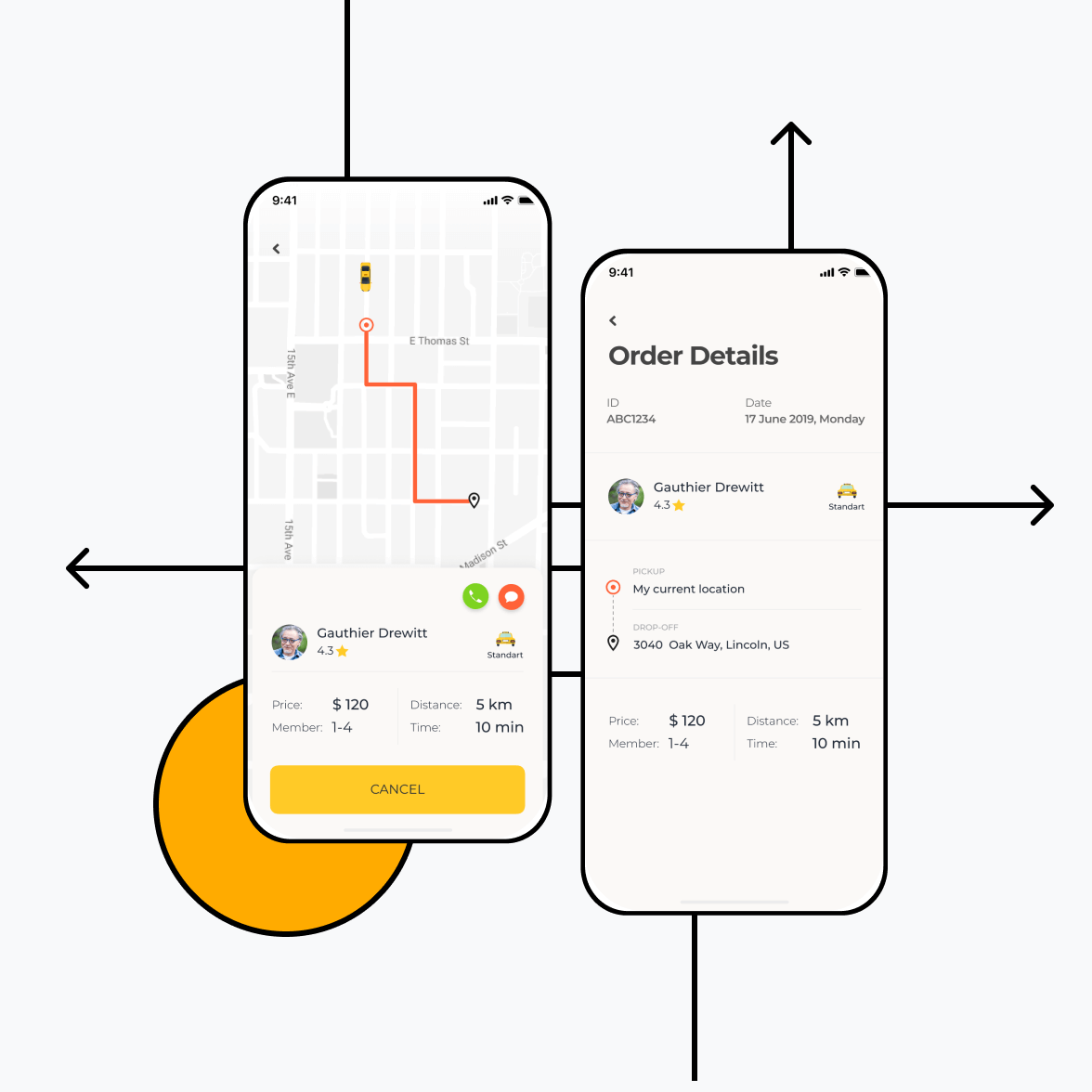 Offer something new – like creative ways to ride for free. Or only use electric cars for example. Use alternative vehicles - motorbikes instead of cars? All these have worked well around the world. Ride-sharing is another feature that's ripe for innovation especially as environmental concerns grow. What's your business idea? And as the taxi industry worldwide is set to grow by 9.22% by 2024, there's plenty of pie to share around.
Your online taxi booking app needs 3 parts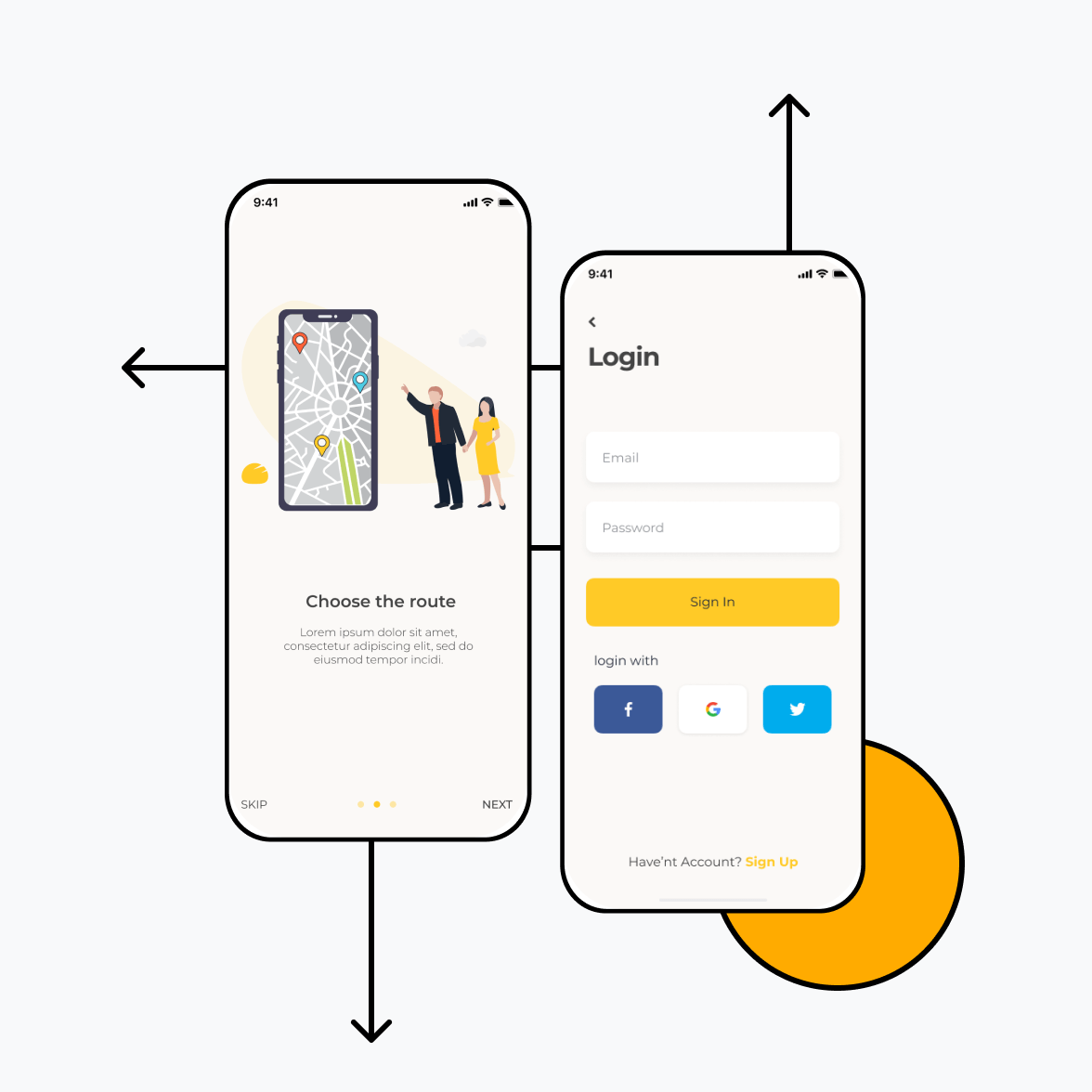 1. App for drivers
Your driver app needs to include driver's licence and vehicle details (things like registration and colour will be important for passengers to spot them). A photo of the car and the driver is helpful too.
Make it simple for drivers to:
Know the busiest spots where riders congregate (heat maps can help show them)
Locate passenger pick-up points
Find the fastest route to the passenger's drop-off point
Get traffic updates
Receive payments
2. App for passengers
Your focus here, should be on making it super intuitive to book your taxi services.
Allow each passenger to:
Find their nearest driver
Get accurate arrival time
Make easy online payments (and securely save card details)
Save favourite locations - making repeat journeys simpler
Book a ride in advance
3. Admin dashboard
This is the part where you manage both the driver and the passenger app, manage your drivers, keep track of payments -- it also give you the data that will help you take a slice out of this competitive market.
Your admin dashboard can:
Manage drivers
Keep track of payments
Link to Google Analytics -- giving you lots of extra insights into your app users' behaviour
Store databases
Create special offers or promo codes
Work out surge pricing
Give you a complete overview of driver and passenger activity
Next steps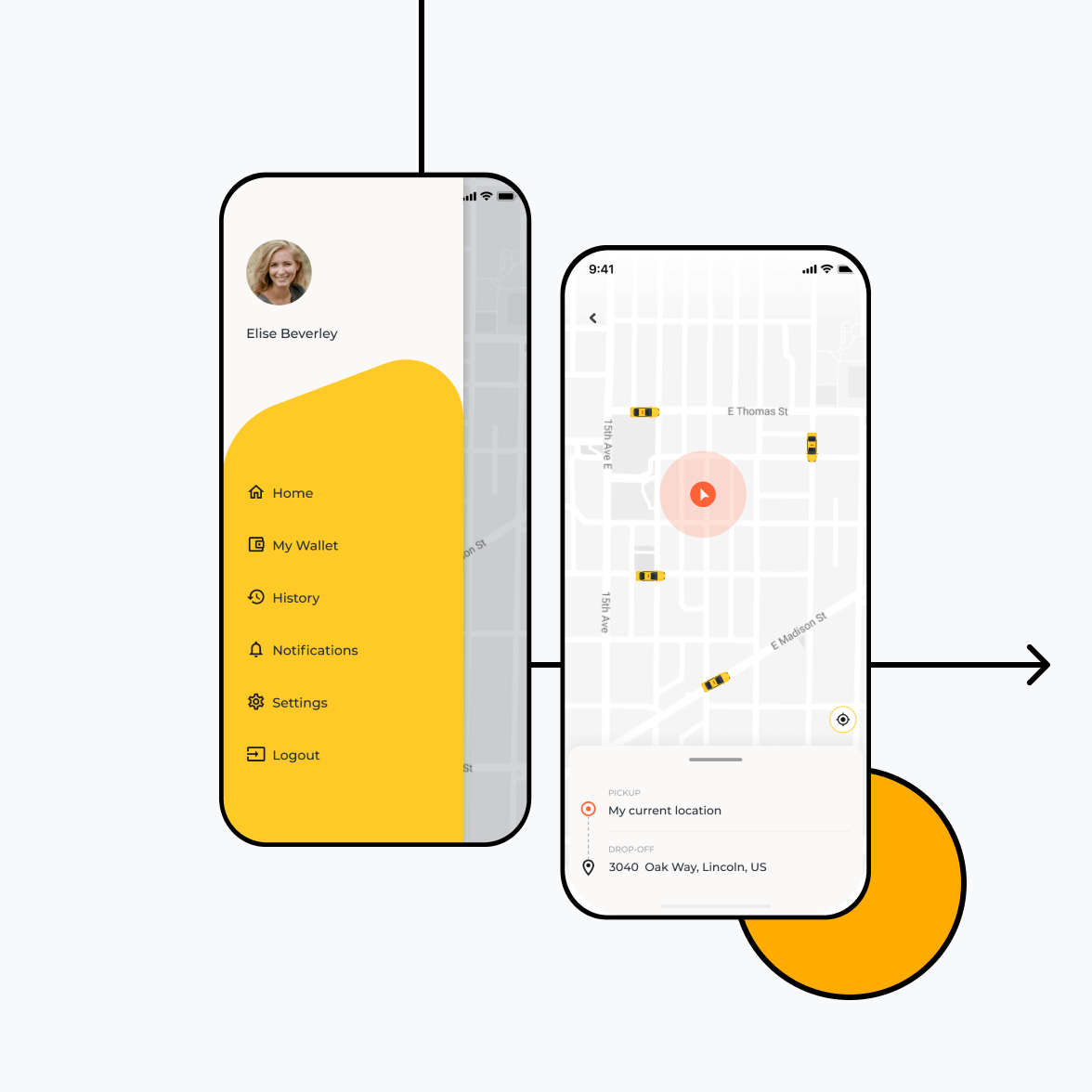 How about a free chat with an expert with a wealth of app development experience? Talk through what you want and get an accurate price and approximate timeline (you even get a free, instant prototype to click though, so you can see how you taxi booking app will work). No strings, just some good advice.
FAQs
1. How do I create a taxi booking app?
The simplest way is to head over to Builder.ai this gives you the starting point for an Uber-like app, then add any advanced features your taxi booking service needs.
2. How much does it cost to develop a taxi app?
This totally depends on the taxi app development services you choose. Freelancer? Dev Shop? You'll get an approximate cost from your app development services provider. Speak to Builder.ai and you'll get a fixed price (and it's guaranteed), upfront. Taxi booking app development doesn't need to be expensive.
3. How do taxi apps work?
They take into account traffic conditions - working out the average time and increasing it for heavy traffic. The ride cost can go up during peak hours, depending on your revenue model.
4. Can I build my taxi booking app without coding?
Yes! Tell us your business requirements and leave the taxi mobile app development to us. We'll even help you get it onto the App Store and Play Store. You'll offer your passengers a great user experience, while app analytics will allow you to keep improving your business strategy and increasing revenue.
5. What are the typical features of a taxi app?
Basic features include mobile payments, with an app payment gateway, an admin panel. You'll need both a driver app and passenger app. Advanced features include saving favourite locations and trip details, or offering a digital coupon - in fact we'll help you add any advanced functionality that'll help you make your name in this expanding but competitive market.
6. How long does it take to develop a taxi app?
Your app users will know their driver's arrival time, so it's a shame that taxi booking app development is often less definite.
The average development time to build taxi booking applications depends on its technical specification, the booking app development company you choose and how well you can haggle.
Builder.ai is different. How long your app for taxi booking takes depends on the list of features you choose. Your development time is worked out instantly by our AI (called Natasha) before you start. You can even choose if you'd like it faster, or if you'd rather pay less, pick a more relaxed speed.
Case studies
Solving complex business challenges for global brands like NBC Universal, Fujitsu, the BBC and Pepsi.

Pepsi Case Study - Builder.ai®
We created a B2B ecommerce app for Pepsi at a fraction of the cost. Automating the order process and enabling their resellers to order online. Read the full case study here.