Ecommerce is the Teflon Don of the business world.

Because no matter what's thrown at it, it continues booming. 2021, for example, saw retail ecommerce sales generate $4.9 trillion worldwide; a number that's expected to rise 50% by 2025.

Selling online, then, has never looked like a surer thing. 

But how exactly can you take a slice of this enormous pizza? Well, we've got a 9-step ecommerce business blueprint to help you set up your online business and start selling fast. 
Scroll, or use the menu below to flick through 👇
#1 Start an ecommerce business
In the words of George S. Patton, "a good plan violently executed now is better than a perfect plan executed next week." 
So if you're still hesitating about getting your ecommerce business up and running, it's time to take the plunge. 
Once you do this, there are a lot of practical things to decide, like choosing products to sell and building your ecommerce store,
But as a business owner, the key to success is to make sure you're solving a real problem for your potential customers. Crack this, then follow the steps below to build a successful ecommerce business.
#2 Find ecommerce products to sell online
How do you decide what to sell when it seems everything imaginable is already available one click away?

The easiest thing is to be led by your passion, a great idea or a gap you've spotted in the market and use that as the basis for your core product.

Then you can tap into viral trends with your product subcategories without steering off course.

After all, the people who doubled down on hand sanitiser peak pandemic and marked up their prices soon had egg on their face when the products became readily available at grocery stores.

To test a new product, you can quickly add new product pages on your ecommerce site or app to see if they sell well.

Now for some trends you might want to jump on this year 👇
Trending products 2022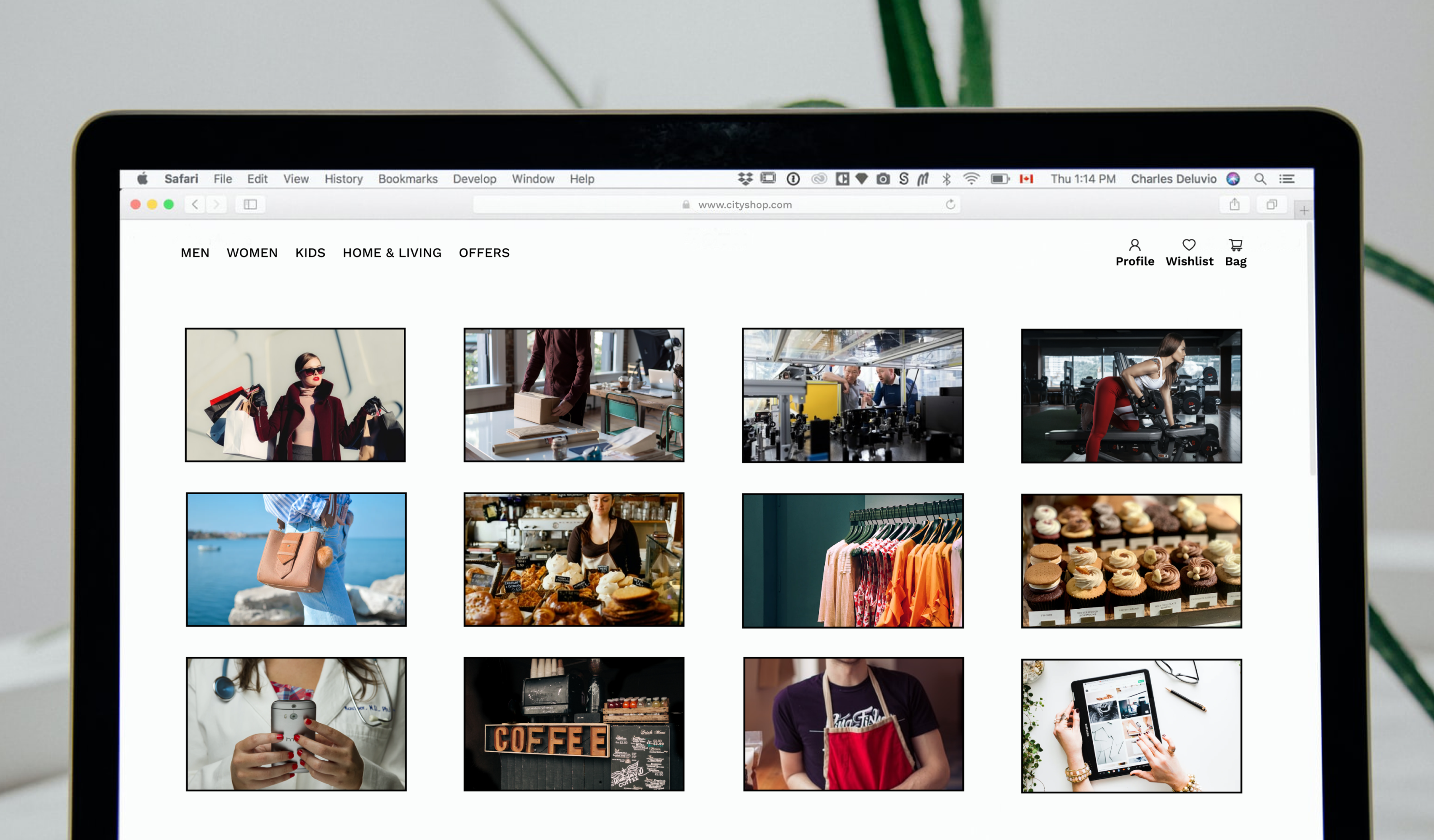 While the pandemic is now under greater control, the growth it sparked in some product categories has continued. Home fitness and athleisure equipment, for example, are still hugely popular, as are cleaning products.

Newer trends include print and ebooks trend, ashwagandha supplements, pet accessories and jewelry organisers.

Ultimately, your target audience will determine which trends you can jump on, but as long as they fit with your brand, there's no reason they won't work.
#3 Research small online businesses
If you're running a small business, market research surveys, focus groups and SWOT analyses take a lot of time, money and effort.

That said, it's still crucial to work out if you've picked the right business model and whether potential customers actually want to buy your products and services. Here's how you can come to the same conclusions in half the time…
Check out your competitors
Who else is selling similar products? What do you love about their website and app? What isn't working? Is your pricing competitive? How are they creating cross-sell and upsell opportunities?

These are some of the questions you should be asking when reviewing your competitors' sites. Signing up to their email list will also help you learn about their offers and business promotion tactics, as well as the messaging and products they're pushing.
Speak to ideal customers
Even better than seeing what other small businesses are doing is chatting directly to potential customers. You can incentivise customers with product discounts and automate questions after a sale – easy to do if you have your own app or ecommerce website.
Do Facebook research
Head over to your competitors' Facebook pages and have a good scroll of the reviews and comments. Then search for private groups focused on your product.

Here, you can get a good idea about your customers' pain points and start thinking about how you could solve them.

To go the extra mile, you should also think about becoming part of these communities. Just remember not to spam your product and build trust instead by posting questions and engaging in debates.
#4 Build your online store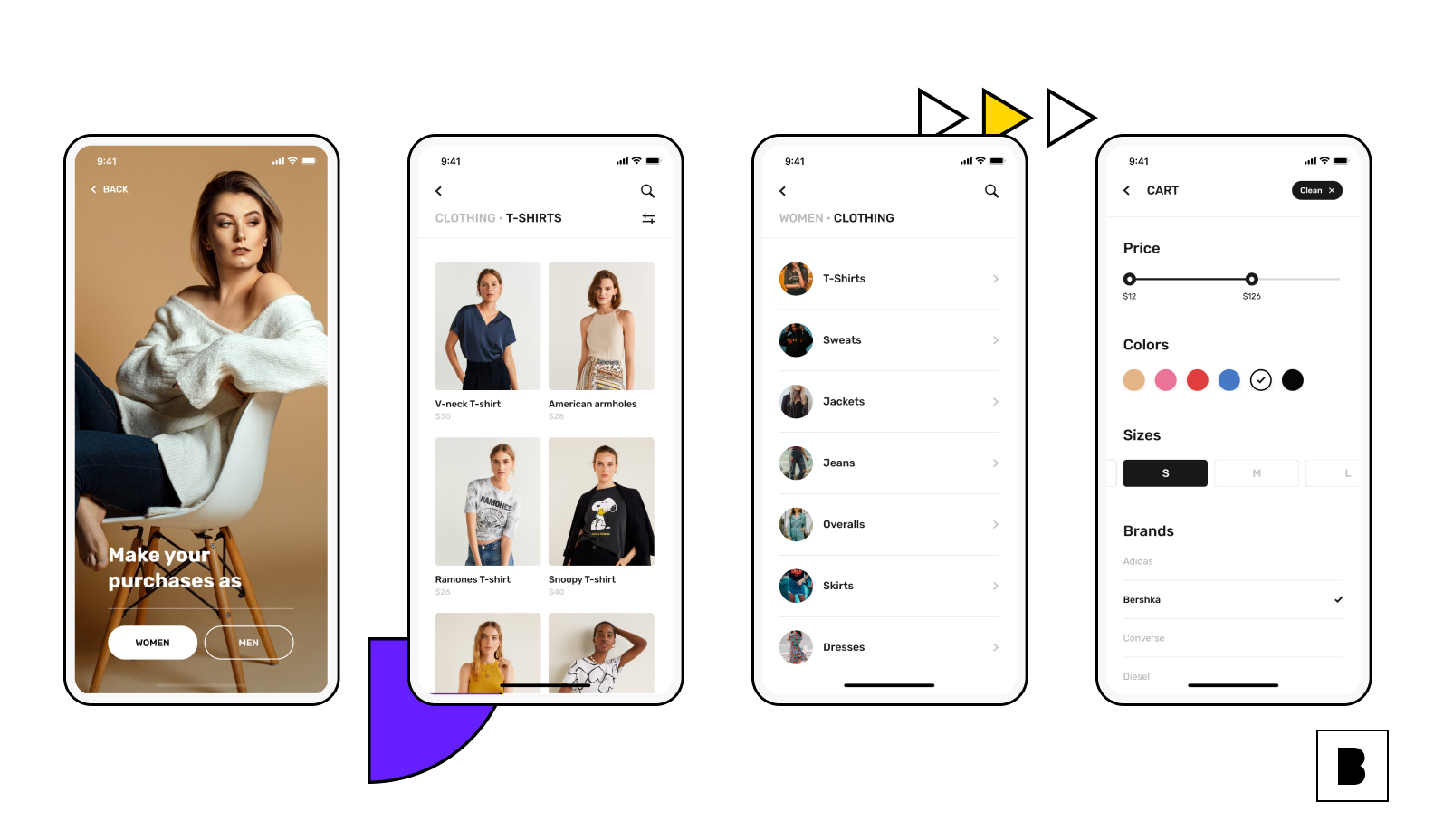 Now you need to make some decisions for your ecommerce platform. Would your business model work best with a website, an online marketplace or your own app?
Online marketplaces
Online marketplaces are online selling platforms that allow you to reach a huge audience and start selling fast. That said, they take a huge slice of your ecommerce sales, charging up to 25% on every sale.
It's also very hard to build loyalty when you don't have access to customer data and you're not dealing with them directly. As a result, 75% of customers never buy again from the same marketplace store.
A mobile-responsive ecommerce website
Having your own ecommerce website optimized across different devices and screen sizes allows you to sell digital and physical products, while keeping hold of 100% of your profits. 
The tricky part is nailing your marketing and search engine optimisation (SEO) strategies so you can reach the mass market. 
Although SEO in particular is a longer-term play, you can supplement it with paid activity on the platforms your customers use the most. Google Ads is always a solid bet, with over 4 billion people using the search engine, as are Facebook and Instagram ads.
Your own app
Apps make 3x more sales than mobile websites. They also provide a  contained space  for you to build and nurture your customers, which may be why in-app purchases are growing 46% year-on-year.
Although this sounds like a no brainer, app building can be tricky. 
That's because, in the past, you either needed expert technical knowledge and expensive software to do it. Or you had to hire an expensive agency, who had a reputation for missing deadlines and going over budget.  
No-code/low-code app builders like Builder.ai have changed the game, allowing people with no tech skills to build apps with fixed costs, on timelines that suit them. Studio Store, for example, offers a complete ecommerce package, with apps delivered in as little as two weeks. Like having your own ecommerce website, there's no revenue sharing either.
#5 Ace customer service
It's far easier to get repeat orders from existing customers than convert new ones. Which is strange, considering many companies focus heavily on acquisition.
Great customer service and the quality of your products are ways to set yourself apart from big online competitors who may be able to beat you on price. 
How to do live chat right
By ensuring your app or website has live chat features, you can answer every customer query that comes your way.  It's also worth noting that 95% of customers value getting their issue completely resolved over a fast response time and 52% are more likely to stay loyal to a company offering live chat support. Here are some best practices:
Display clear times when live chat is available and make sure someone replies during that window.

Read automated responses out loud before setting them live; if you stumble over them or they don't sound like something you'd say to a colleague – rephrase them to sound more natural.
#6 Build customer loyalty

77% of consumers  claim that they've been loyal to a brand for at least 10 years. But how can you make sure you're one of them, whether you're selling physical products, digital products or services?
Consider a subscription service
Subscription services are ideal for every type of business as they keep a reliable revenue stream flowing while establishing a long-term relationship with customers.

And the range of products using the subscription model is constantly growing. Everything from razors to doggy treats can be purchased on a month-by-month basis.

If this is something your competitors don't or can't offer, it may be worth considering.
Build a loyalty programme
This can be as complex or simple as you like.

You could start by offering customers a freebee on their birthday if they sign up to your newsletter or highlight that their fifth order is free in your online marketing.

Either way, offers like this will help you build a loyal customer base and allow you to fight against online discounters.
', 'rte-7': '
#7 Encourage recommendations
As we touched on above, building your brand makes growing your customer base easier. In fact, 75% of loyal customers will recommend a brand to friends and family.

So remember to ask customers for reviews after every purchase. The good ones make it more likely for new customers to try you and the bad ones help you improve your ecommerce store.

Placing the positive customer testimonials on your website or app will also encourage customers to click on your product pages, fill in your data capture forms and, ultimately, buy from you.
#8 Try Conversion Rate Optimization
Now you have your ecommerce store up and running,  you should think about conversion rate optimization (CRO). Put simply, this means looking at how your customers interact with your online store and surfacing opportunities where you can improve their journey. Here are a few ways you can do that:
Landing page design
When designing (or redesigning) landing pages, it's important to match it to a stage in the buyer journey. 
For example, if you want a customer to make a purchase, create a sense of urgency. Limited time offers and limited stock reminders will help you do this, while simple signups and checkouts will help you reduce friction in your potential customer's buying journey.
And remember: 
Buyers are easily distracted, so don't fill your site with popups that stop them from taking the actions they want to. 
If you don't have site design expertise, the best way to find a winning formula is to experiment. 
Run  A/B tests and review the data – do you get more sales when you alter something on the page, for example?
Product copy
Where product copy is concerned, you should follow the following best practices 👇
Make sure customers don't have to scroll down to get to product descriptions
Keep headlines short and punchy; if you can cut words out, do it
"Get specific; can you tell them a % improvement from using your product":
Call To Action
The placement, wording and position of your call to action (CTA) is also crucial to get right. For example,  ADT increased leads on their site by 60% by changing their CTA from "Book a Free Survey" to "Get a Free Quote." Testing will reveal whether the same formula works for you.
#9 Avoid the abandoned cart

Every online retailer encounters the dreaded abandoned cart. 
Which, if you weren't already familiar, is when otential customers add your products to their shopping carts but don't quite translate into online sales.
Thankfully, CRO (see above for more) can help. If you're getting lots of cart abandonments, on-site distractions, a complicated payment process or hidden costs may be leading to drop offs. You should also think about asking the following questions: 
Are your CTAs clear enough? 
Is there a confusing sign up process before check out? 
Is your payment process smooth?
Embrace abandoned cart emails
One extra benefit of your own app (vs online marketplaces for example) is you own all the data of customers who've added items to their cart without checking out.

That means you can send an email reminding them their chosen product is ready for them to purchase. You could even offer discounts if your margins allow for it.
Conclusion
Hopping aboard the unstoppable ecommerce train is one of the best decisions you'll ever make as an online business owner. 
With this ecommerce business blueprint, you can get started quickly and affordably. Plus you can leverage solutions like dropshipping—where you sell goods to customers but don't stock or ship them yourself—to support you.
To get the ball rolling, check out the  ecommerce app 👈 today!
FAQs

What is an ecommerce store?
Your ecommerce store is a website that allows customers to buy, sell and resell on the internet. An ecommerce store may take the form of a website, an ecommerce platform, an online marketplace, an app or any combination of these options.

How can I set up an ecommerce business?
You can grow your ecommerce business by driving more traffic to your ecommerce store. The best ways to do this are through online marketing and search engine optimization. You can also appeal to more potential customers with new or more niche products or upsell to existing customers.

How do you grow an ecommerce business?
You can grow your ecommerce business by driving more traffic to your ecommerce store. The best ways to do this are through online marketing and search engine optimization. You can also appeal to more potential customers with new or more niche products or upsell to existing customers.

How does ecommerce work?
Ecommerce businesses sell products and/or services online. Because there's no need for a bricks-and-mortar store, it's cheaper and easier to start an online business than a physical one. Potential customers can find your online store through search engines, online marketing or word of mouth.
Greig Robertson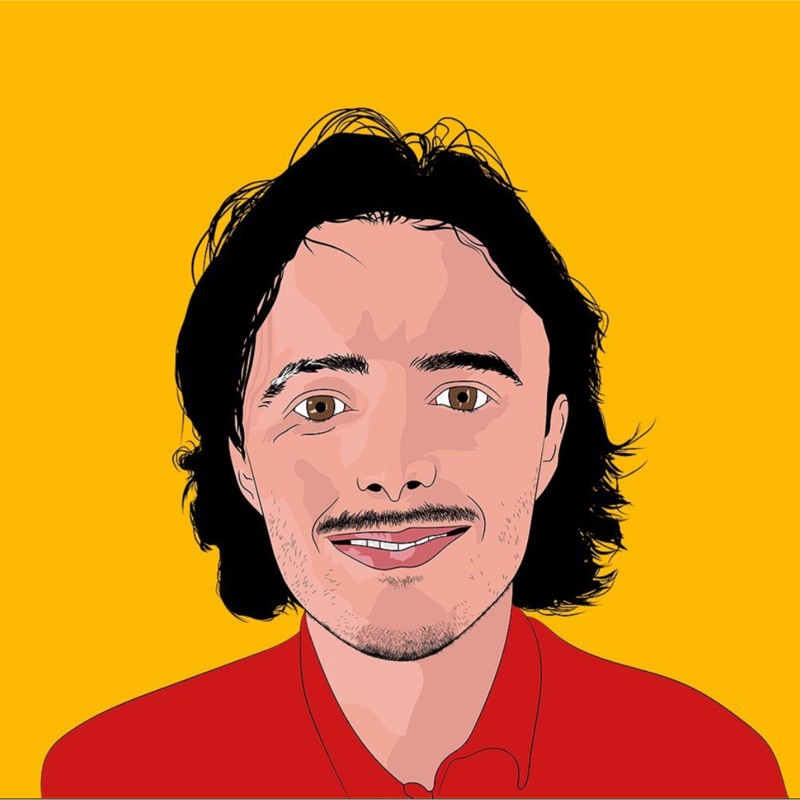 Greig is the Digital Content Lead at Builder.ai and a University of Bristol History grad. He has 5+ years' experience in B2B SaaS, creating data-driven, human-friendly content for high-growth tech startups. When Greig needs a dopamine hit, he checks Builder.ai's keyword rankings.