Finding an online platform to help you sell online is a bit like choosing washing powder at the supermarket.
You're looking at 50 things that do pretty much the same thing. You're stressing out because it's almost impossible to make the right decision. And as a result, you want to abandon ship, go home, change into your PJs and comfort eat a vat of Ben and Jerry's.
The purpose of this blog is to help you avoid that situation. Or at least put the spoon down a little sooner.
"How are you going to do that?", we hear you ask. By categorising the best online selling platforms by type and region. Here's a sneak peak…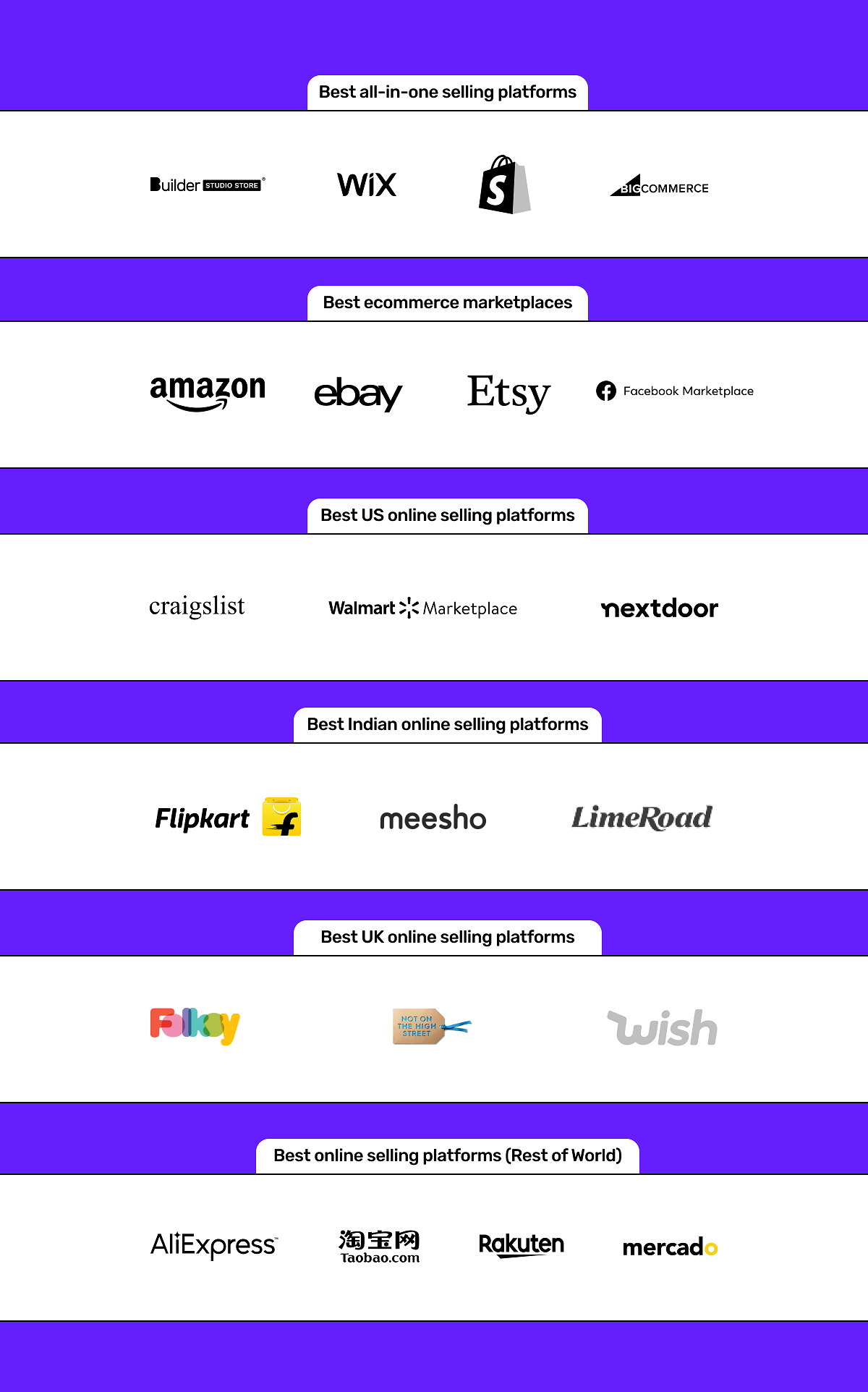 What is an online selling platform?
The purpose of online selling platforms is to help businesses sell online. They may do this by helping vendors create apps and websites optimised for ecommerce, meaning they can make sales without a third party. Or they may provide a marketplace where vendors can list their products alongside other businesses.
The first option allows you to list your products free from competition and keep all your profits. But reaching the mass market will take longer, because you'll need to create your own marketing and search engine optimisation (SEO) strategies to get business.
On the other hand, the second option allows you to reach the mass market faster. The main downside is you'll be reliant on your chosen platform's respective algorithms to list your products. This means you'll have shorter periods in the shop window, plus you'll have to share your profits.
Of course, there's no right or wrong way to start selling online. Just bear this in mind as you review the lists below.
Want to build your online store?
Book a demo
Speak with one of our product experts today.
By proceeding you agree to Builder.ai's privacy policy and terms and conditions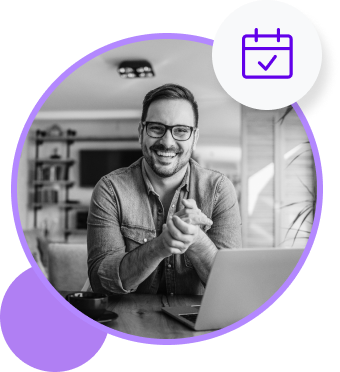 Why should you use an online selling platform?
As of April 2022, there were 5 billion internet users.
And you can bet your house that, at some point, each and every one of them will browse online with the intention of buying something.
Years gone by, reaching 99% of these users efficiently was impossible. For example, shipping products from the US to India would've been a logistical nightmare (as well as super expensive). Now, this is no longer the case.
With the rise of solutions like dropshipping, it's no longer necessary for online stores to physically stock their products. This means they can reach new markets cost effectively and grow their addressable market.
So why use an online selling platform in this context?
Well, firstly because they equip you with the tools you need to sell online. An ecommerce app built with an online selling platform, for example, would include inventory and order management as standard, as well as log-in pages, payment screens, baskets and more.
As a result, you can start making money as fast as possible, without building every functionality from the ground up.
And secondly, because many online marketplaces can take care of everything - from listing, to marketing, to delivery—vendors don't need to shed blood, sweat and tears to get up and running.
Ultimately, whatever type you choose, the online selling platform is tailored to the 21st century consumer. And without one, you could be left behind.
Below, you can review every type of online selling platform and decide which is best for you 👇
Best all-in-one online selling platforms
As we touched on above, all-in-one online selling platforms equip vendors with the tools they need to take control of their ecommerce businesses.
Aside from helping with app and website setup, all-in-one selling platforms may offer aftercare services to help maintain and develop your online presence.
This means your web and app infrastructure will be monitored, software will be updated and bugs will be fixed without you lifting a finger.
Here are the best platforms on the market right now 👇
Builder.ai Studio Store - Best for creating scalable online stores, fast
Studio Store from Builder is tailored to small and growing businesses looking to get online and sell fast by creating apps and websites.
As a vendor, all you need to do is select a business category to get a relevant app template which includes all the features you need. Then you choose a design and brand your store with your logo and promotional banners. And you're good to go in as little as 2 days!
All technical tasks are handled by Builder.ai's network of developers too, so you never need to lift a finger.
Here are Studio Store's pros and cons in full:
Pros
Ability to build mobile and web apps and choose your favoured operating system (native, iOS, Android )
No payment lock in or revenue share, meaning you keep everything you earn
Transparent pricing model means you pay for a fixed term and there are no hidden costs
Code is open source, meaning you can customise your ecommerce store as and when you need to, without tech knowledge
Studio One aftercare warranty handles updates, bug fixes & infrastructure monitoring following go-live date
Cons
App must be purchased to list and sell items
Open source customisablity may not be needed by casual sellers
Learn more about creating your own ecommerce app with Studio Store 👈
Shopify - Best ecommerce website builder for growing businesses
Shopify is the best DIY option for ecommerce business owners looking to sell more online.
Their range of templates make it as easy as possible to build an ecommerce website and their monthly $29 fee includes "your own website, blog, SSL certifications [and] abandoned shopping cart recovery."
Shopify also allows you to sell on Amazon and eBay, while there's an extension for your every want and need.
Here are the pros and cons you should know about:
Pros
Tailored to small and growing businesses
Easy to set up, list products and use without technical knowledge; no coding required
Wide range of plugins and integrations
Seamless payment processing and a range of payment options
Good customer support
Cons
Limited range of website and app themes
Making customisations requires technical knowledge
Lock in makes it difficult to cancel your account if you decide to leave the platform
Hard to customise because the code is closed, rather than open source
BigCommerce - Best online selling platform for B2Bs
Although BigCommerce also caters to B2C organisations, its B2B offering is what sets it apart from the competition.
Customers can benefit from a greater range of out-of-the-box features and at a competitive price point.
What's more, the simple user interface makes it as easy as possible to grow your online sales.
See BigCommerce's full pros and cons below:
Pros
Ideal for early-stage B2B and B2C businesses
Easy to set up, list products and use without technical knowledge; no coding required
Wide range of plugins and integrations
Cons
Onboarding the platform is cheap, but increasingly expensive as you grow because of revenue share
Harder to customise because the code is closed, rather than open source
Lock in makes it difficult to cancel your account when you leave the platform
Themes are limited and functionality can be poor, with limited technical support offered
Wix - Best platform for companies with a secondary ecommerce focus
Wix is a drag-and-drop platform that requires no technical expertise to use.
While it does have some ecommerce functionalities, it's primarily a website builder, meaning those focused on selling online should explore other options.
Wix is also affordable and mobile friendly. Plus, as a customer, you'll benefit from regular software updates that protect you from security breaches.
Here are the pros and cons you need to know about:
Pros
Easy to set up and use without technical knowledge; drag and drop means no coding required
Wide range of features including blog, store, forum and more
Cons
Harder to customise because the code is closed, rather than open source and themes are limited
Lock in makes it difficult to cancel your account when you leave the platform
Best ecommerce marketplaces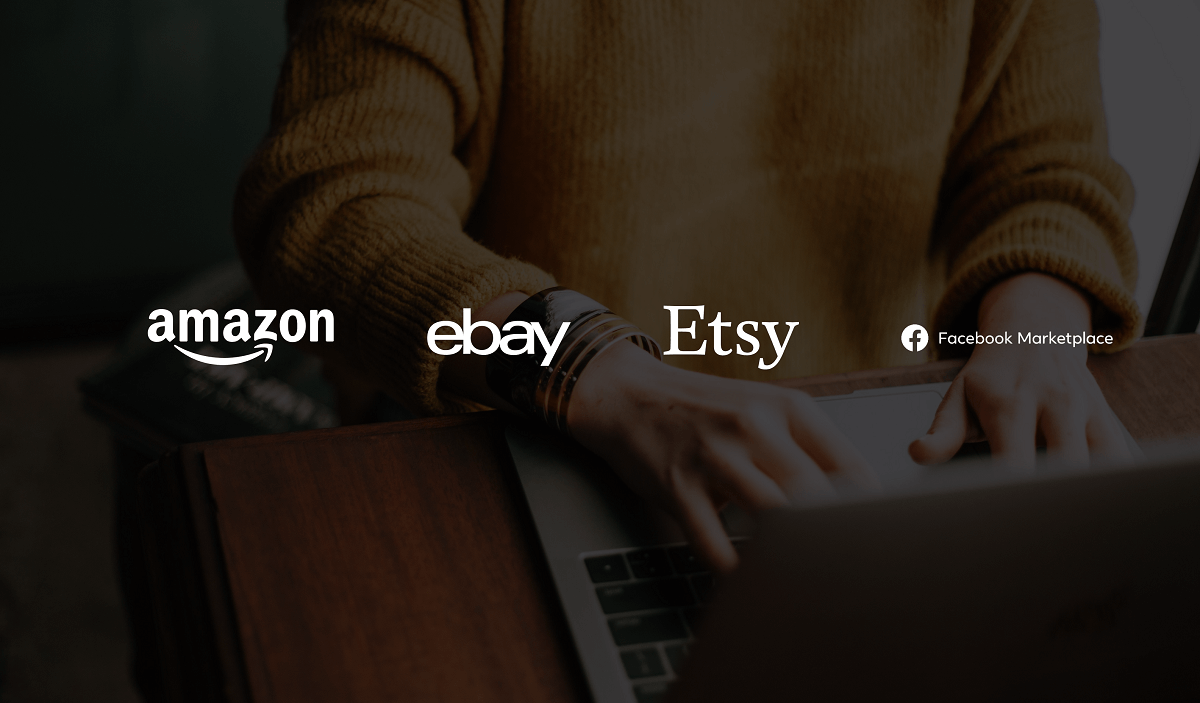 Ecommerce marketplaces are so appealing to vendors because they take care of many of the logistics involved in online selling. As we mentioned above, they also give you access to a global market of active buyers overnight.
In theory, this allows vendors to focus less on admin while selling more. But because competition is incredibly high, you have little control over your listings, and fees become problematic the more successful your store is.
Another problem inherent in ecommerce marketplaces is the inability to build brand loyalty. In other words, instead of returning to your online shop, buyers will return to the marketplace you sell on.
Here's what you should know about the best ecommerce marketplaces around 👇
Amazon - Best all-round package provided by an ecommerce marketplace
Amazon isn't just the best-known ecommerce marketplace. Alongside Apple and Google, it's one of the best-known brands in the world.
This opens up millions of opportunities to sellers operating on the platform. At a cost.
With Amazon, you're very likely to sell your products digitally. It's just a question of whether you can do that with margins that make sense to you.
See below for its full pros and cons:
Pros
Fairly easy to set up as a seller, but you may have to meet specific requirements in certain categories
Access to world-leading shipping logistics means customer experience is always on point
Additional marketing costs are low because Amazon has its own search engine, making it easy for customers to find you
Cons
The more successful your online shop becomes, the more significant Amazon's fees become, with the company taking up to a 20% cut of your earnings
Amazon owns the customer relationship, making brand building hard
eBay - Best generalist ecommerce marketplace
Once the go-to online marketplace, eBay has since been eclipsed by Amazon.
That said, there's still plenty of value merchants can get from the platform, including the ability to sell any type of product (as long as it doesn't break the law).
What's more, you can get the best price for special items by auctioning them off and creating bidding wars.
Here are eBay's detailed pros and cons:
Pros
Easy to open a storefront on eBay, with plans starting at $4.95 per month
The better your performance standards are, the more you make, as eBay adds 4% onto final value fees from sellers who don't meet minimum standards
Cons
Once you exceed your 50 free listings per month, you have to pay $0.35 for each listing, even if the item doesn't sell
Vendors on the platform are searching for the cheapest possible transaction, which could reduce your sale price or eat into your profits
Listings become less visible if you can't ship your item in under 24 hours
Etsy - Best ecommerce marketplace for handmade and vintage items
Etsy is a handmade and vintage emporium. So much so in fact that you can only sell these items, along with craft supplies on the platform.
This makes it an ideal place for individual sellers to get their online selling journey off the ground and sell to a specialist market.
By the same token, as Etsy isn't for everyone, your reach is more limited than it would be on Amazon or eBay.
Review the platform's pros and cons below:
Pros
Free to open a basic store
Seller education and support includes step-by-step guides to selling, a seller handbook and guides on growth strategies, product description optimisation, search engine optimisation (SEO) and more
Strong seller community allowing you to get advice and troubleshoot issues
Cons
$0.20 listing fee plus transaction fees of 5% of the sale value
Involves more marketing than Amazon and eBay to get noticed
Facebook Marketplace - Best ecommerce marketplace for local selling
Putting on a fire sale?
Then Facebook Marketplace is the one for you. While you'll have to sell for modest prices, you can expect randoms in vans to turn up at your door within an hour of listing your products.
This local focus is what sets Facebook Marketplace apart, although you can technically ship nationally and globally.
Here are the platforms pros and cons in full:
Pros
As a localised platform, you get nearby suggestions when you accept Facebook's request to access your current location; you can also activate local pick-up options to increase speed and convenience
No hidden charges or extra fees to use the marketplace, unlike other platforms
Individual sellers decide who pays the shipping charges
Cons
Even more difficult to build a brand as you can't set up a store
No storage space provided, so scaling sales will be an issue
Best US online selling platforms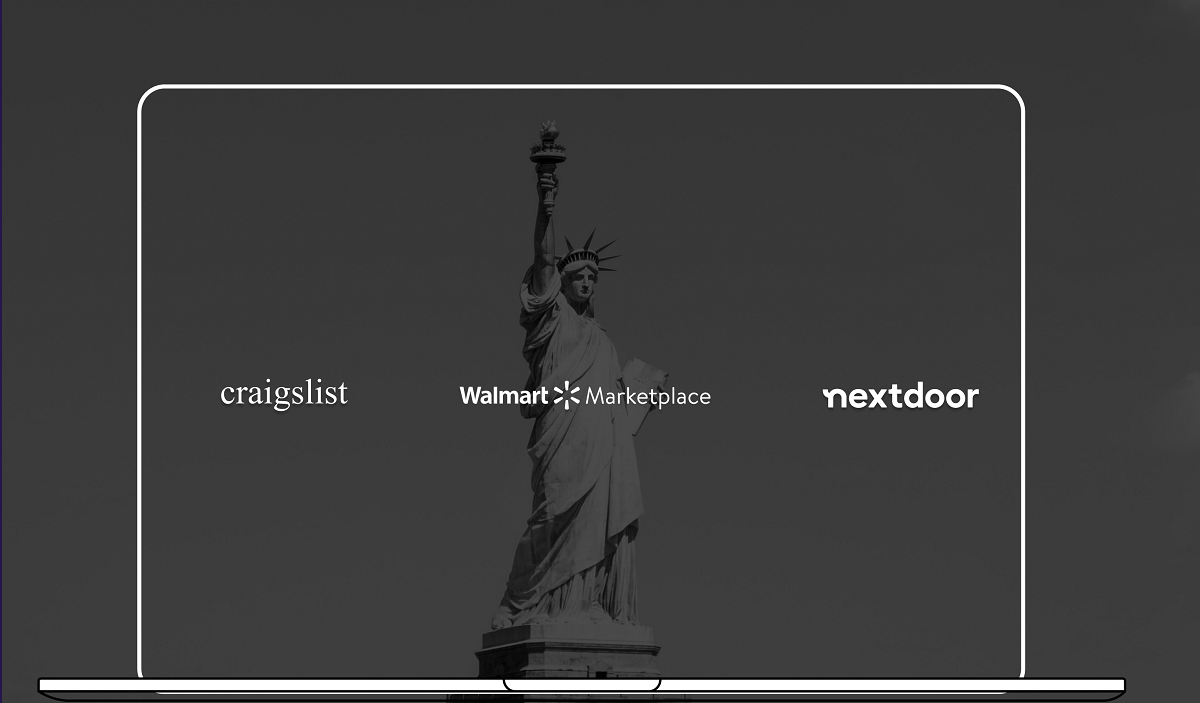 Territory-specific online shopping platforms are important to consider alongside those with global reach. That's because you can benefit from less competition while saving on logistics costs.
Here are the best the United States has to offer 👇
Craigslist - Best online selling platform for household goods
If you need to sell a refrigerator, TV, or even a car, Craigslist is just the ticket.
Even though it's less regulated and more prone to scams, Craigslist allows you to get rid of one-off items, albeit at low costs.
Here are the pros and cons you can expect from the platform:
Pros
Free to set up an account and no monthly cost
As a localised platform, you can cut down on delivery costs by arranging in-person pickups
Cons
Higher risk and more vulnerable to scams than national or global platforms
No automated posting, meaning you have to invest time into managing listings; this includes reposting them regularly to give them the best chance of being seen
Walmart Marketplace - Best major ecommerce marketplace with limited competition
Walmart is a global retail heavyweight and its ecommerce platform is growing in popularity.
That said, you can still benefit from less competition than you encounter on the likes of Amazon and eBay, while paying comparatively lower seller fees.
Here are Walmart's main pros and cons:
Pros
You only pay a referral fee when someone buys their product
With only 70,000 merchants, it's far easier to stand out
Cons
Commitment to low prices means lower profit margins
Not all Walmart sellers qualify for its fulfilment services, so you may have to handle storage and shipping yourself
Product listings happen on a first-come-first-serve basis, meaning you have to offer lower prices to be ranked above older listings
Nextdoor - Best for community minded sellers
Nextdoor is primarily a networking service for neighbourhoods, but it also offers you the chance to sell digital products in a similar way to Craigslist or Facebook Marketplace.
The platform's pros and cons are listed below:
Pros
As a hyper-localised platform, you can cut down on delivery costs by arranging in-person pickups
Cons
Not solely a platform to list products, so you'll have to compete with missing pet pictures and local events for attention
Users may get annoyed at you clogging up the feed with listings
Best Indian online selling platforms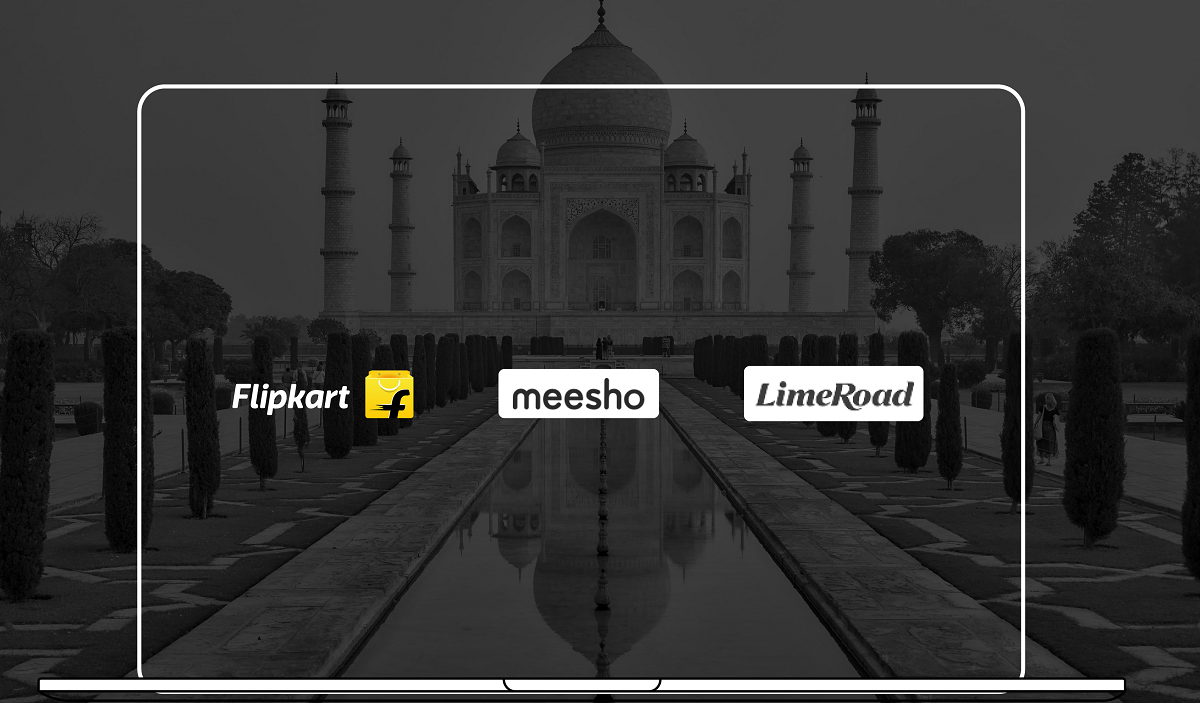 Now onto the best Indian online selling platforms around 👇
Flipkart - Best generalist Indian ecommerce marketplace
Alongside Amazon, Flipkart is India's main online selling platform.
It even has a similar founding story, having originally been an online book seller before branching out into home goods, electronics and more.
Flipkart's main selling point is that you can sell a wide range of goods there. But here are the pros and cons in full:
Pros
Provide a range of order fulfilment options to suit different budgets
Each plan comes with a profit margin calculator to ensure you pick the right one
Cons
Online sellers on Flipkart have to pay four different fees to sell on their marketplace, including a commission fee (dependent on product category), shipping costs, collection fee and fixed fee
Limeroad - Best Indian ecommerce marketplace for women's fashion
The best thing about Limeroad is that it allows you to tap into the sixth largest women's apparel market in the world.
Despite being a specialist in women's clothing, it also has a men's offering, making it ideal for fledgling fashion brands in the Indian market to sell on.
Here are Limeroad's main pros and cons:
Pros
All sellers are assigned designated account managers
Limeroad vendors have to submit brand authorisation letters to ensure legitimate brands aren't ripped off or duplicated
Cons
You don't have control of your listings, meaning they may never be uploaded or suffer significant delays
Bi-monthly payment structure means you have to wait longer for cash, by comparison to weekly payments provided by other marketplaces
Commissions are negotiable but tend to be high
Meesho - Best Indian ecommerce marketplace with low fees
Many wholesalers, retailers and manufacturers like Meesho for one thing:
It doesn't have a commission rate. This is in stark contrast to Amazon, who take up to a 20% cut, but also offer a better-rounded package.
See Meesho's pros and cons below:
Pros
No charge to register or list digital products
Meesho has a 0% commission rate, no collection fee and penalties
Cons
Limited listings and lots of competition, making it hard to get visibility
Best UK online selling platforms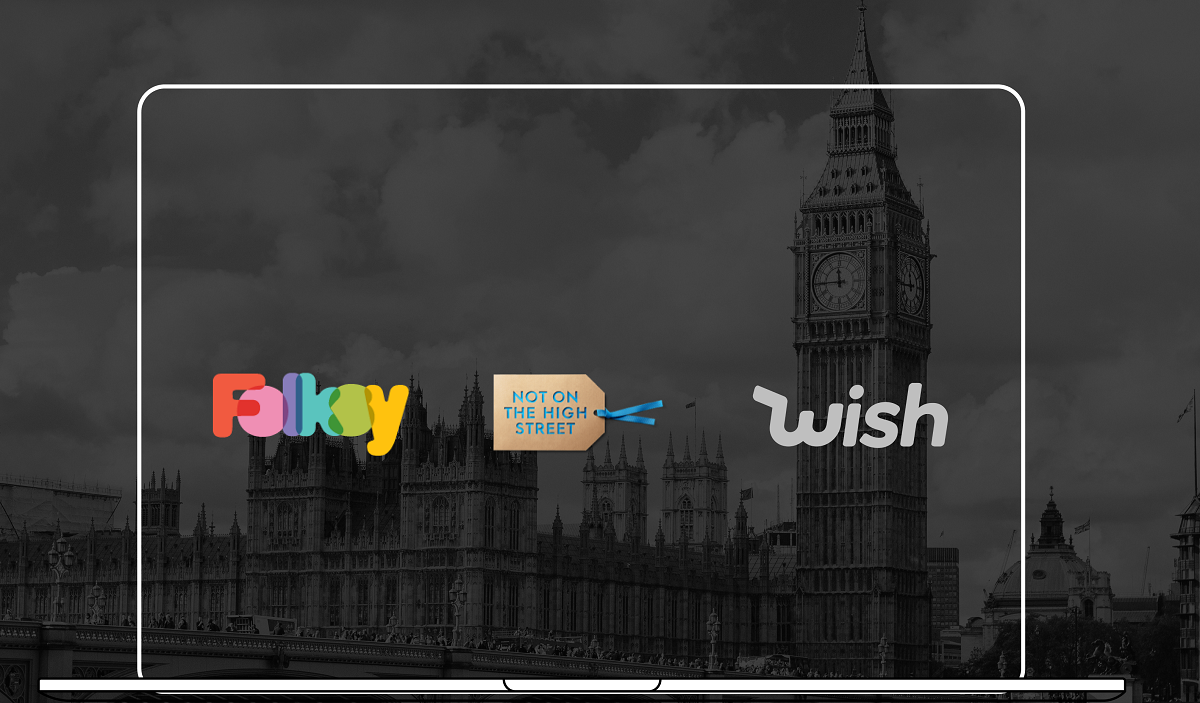 Here are some of the best online platforms available for UK-based sellers 👇
Folksy - Best UK Etsy alternative
If you're a Brit looking to sell handmade items or original artwork, Folksy could be the online selling platform for you.
Its community vibe means sellers are well supported and many of them are also active buyers on the platform.
See below for Folksy's pros and cons in full:
Pros
Quick and easy to list products and start selling, plus it's possible to move listings over from Etsy
Strong customer support, with users frequently praising "community" feel
Only 10,000 sellers on the platform, meaning there's less competition
Cons
Folksy's brand recognition is relatively low, meaning it's not ideal for high-volume sellers
Listing fees are charged per item, even when sold in bulk
Not on the high street - Best selective UK ecommerce marketplace
Not on the high street is one of the more selective online selling platforms around, curating sellers, rather than letting merchants sell straight away.
While jumping through extra hoops is required, it could be worth it, given the fact that you'll be one of a select few sellers in your category.
However, this privilege comes at a premium, as we explore in the pros and cons below:
Pros
As sellers are curated, there's much less competition than other marketplaces
Seller education and support includes resources on business planning and search engine optimisation (SEO)
Cons
25% commission on sales plus a one-off joining fee of £199
Filling in an application form is mandatory if you want to list on NOTHS, meaning you can't start selling instantly
Wish - Best UK ecommerce marketplace for selling very cheap products
If you're from the UK, you've seen the Wish memes. But that doesn't mean they're entirely fair.
Sellers looking to shift lots of very cheap products at a reasonable markup will find a home on Wish, as will those with quirkier offerings.
Here's what you can expect from the platform:
Pros
No registration fees or monthly subscription fees
No product listing fees
Cons
Wish's brand has a mixed reputation, with many people associating it with low-quality products
You won't be paid for an order until the customer has received it, which is problematic when you're shipping long haul
15% commission fee which eats into your profits
Best online selling platforms (Rest of World)
And last but not least, here are the best platforms from around the globe 👇
AliExpress - Best global platform for selling very cheap products
AliExpress is the home of very cheap *cough* homages to high fashion brands and many of its products are known to be *cough* inspired by those that appear on other platforms like Etsy.
So if you're a seller, providing value is definitely the name of the game.
AliExpress has also opened up to non-Chinese sellers, meaning you can get a slice of the pie.
Here are the platform's main pros and cons:
Pros
Free to list; you only pay for the products you sell
No need for a bricks-and-mortar store, reducing overheads on inventory and stock management
Cons
General lack of control over your store means you may be reliant on slow or unreliable suppliers, which could affect your reputation
Long and uncertain shipping times negatively affect the customer experience
Low profit margins mean you need to sell in high volume to make a profit
Taobao - Best platform for the Chinese-speaking market
Engaging Chinese-speaking customers is a priority for most sellers in the ecommerce space. Why?
Because they're part of the world's largest ecommerce market. And Taobao could be your route into it.
Here's what you can expect from the platform:
Pros
Low commission rates, with vendors only charged a 0.55% per sale
Potential for high markups, with low labour and material costs
Cons
Must register a company in China or partner with a Chinese enterprise to sell
The website is 100% Chinese, meaning you'll have to overcome a language barrier to sell
Mercado Libre - Best platform for the Latin American market
Another market many ecommerce players are keen to crack is Latin America. And Mercado Libre is a good place to start.
That's because it has 174.2 million users in the region, serving as a marketplace where users can buy, sell and auction products.
Here are the platform's pros and cons in full:
Pros
Global Selling Program allows international sellers, such as those from the US, to list on the platform; you can also handle all processes in English
Fulfilment and direct-to-consumer logistics options make shipping simple
Sellers list and collect in USD, meaning you can avoid currency fluctuations
Cons
High competition means you need to invest in expensive ad packages to get your products seen
Strict policies, including prohibited items and payment methods
Rakuten - Best platform for the Japanese market
Rakuten first became known to many Western countries when it started to sponsor FC Barcelona. And while its brand awareness has increased, it's still only on the edge of most sellers' radars.
But in Japan, Rakuten is trusted by a whopping 87% of the population.
With that kind of brand loyalty, exploring the platform is well worth it for ecommerce stores looking to break into the Japanese market.
Here are Rakuten's main pros and cons:
Pros
Stores are customisable, giving you the chance to build your brand
Can sell to both US and Japanese markets
Earning Rakuten points and coupons gives you the opportunity to make your store more visible
Cons
Product and subscription fees alongside commission make Rakuten an expensive platform to operate on
Rakuten doesn't take care of inventory management, meaning you're totally responsible for it
Conclusion: Which type of online selling platform should I choose?
The key questions you need to answer are:
How realistic is it for my business to have assets? And how important is it for me to have those assets right now?
No matter the size of your business, the answer to both of these questions should be "very".
Especially given how cost-effective options like Studio Store, Shopify and BigCommerce can be.
This isn't to say your decision HAS to be either/or.
You could open a marketplace store and create a bespoke website or app. But one thing's for sure…
In the long run, being dependent on a third-party seller will hurt you in the pocket, which could harm your growth.
See how you could sell more and kickstart your growth journey with Studio Store 👈
Loretta Nguyen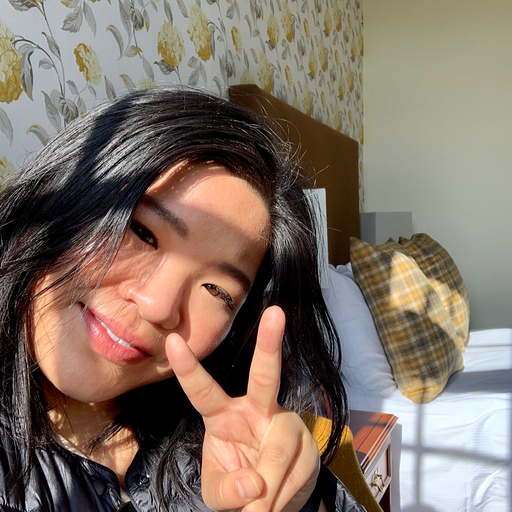 Digital Campaign Manager at Builder.ai
Loretta Nguyen is a Digital Campaign Manager at Builder.ai where she boosts awareness and generates leads through the use of multi-channel ad campaigns. Loretta has a Bachelor of Business/Commerce from Western Sydney University.