As a result of the pandemic, lots of people are investigating alternative income streams and starting online businesses. The internet offers thousands of opportunities for entrepreneurial-minded individuals. This article is going to cover one of the most popular options: dropshipping.
What is dropshipping?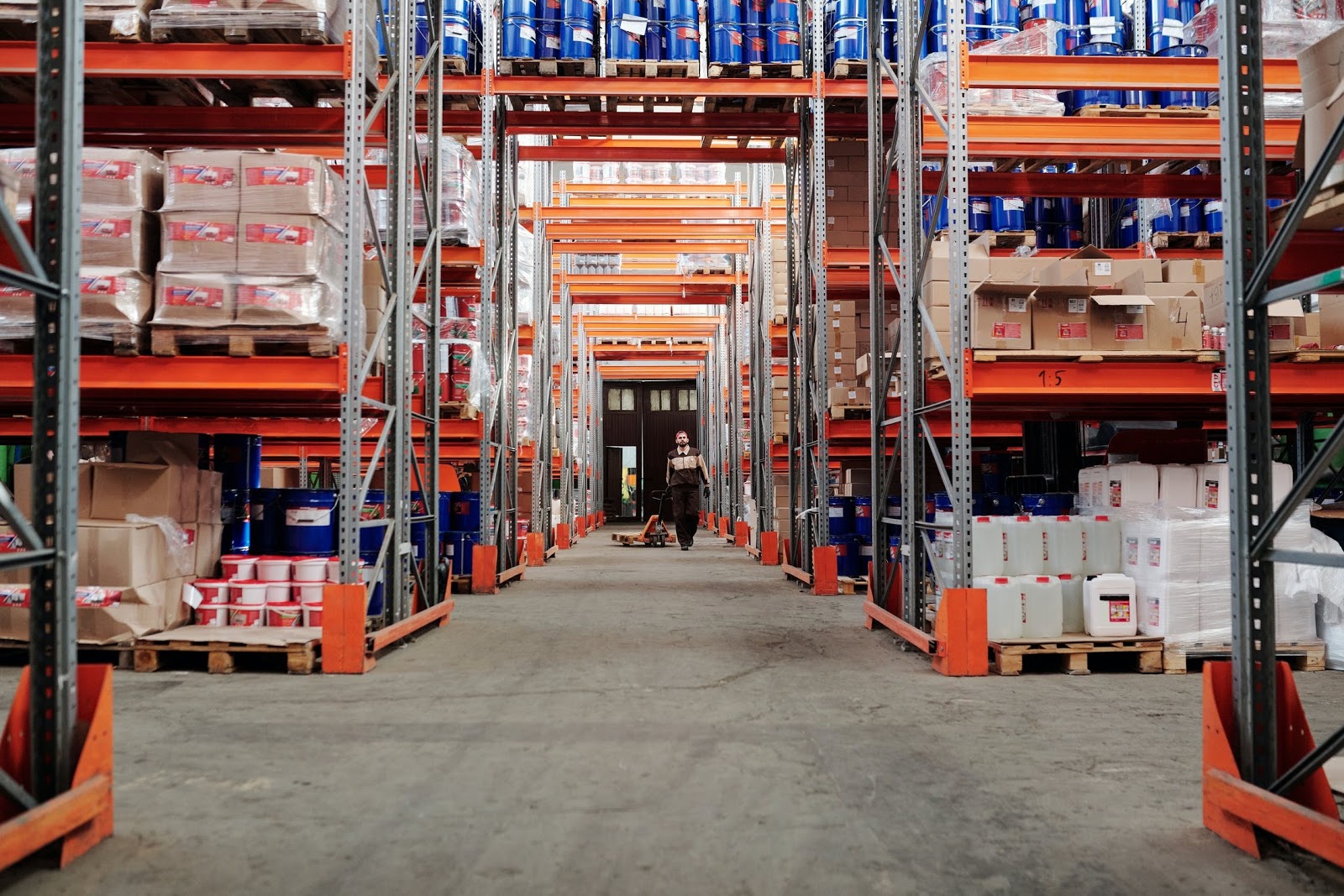 Dropshipping is when a retailer sells products to customers but a third party handles the fulfilment of the order. The retailer doesn't stock or ship any items themselves.

Let\'s look at that in more detail. At its simplest, dropshipping is being the middleman. Imagine you open an online store selling trainers. You know that you don't have the money or space to store thousands of pairs of trainers.

Luckily, you're friends with Jill. It just so happens that Jill has a huge warehouse filled with trainers she wants to sell. Jill doesn't enjoy marketing and is happy for you to handle that.

You configure your store so that each time someone purchases a pair of trainers, an order gets automatically placed with Jill. As soon as she receives the order, Jill packages the trainers and sends them off to your customer. She even puts in a copy of the customer's order information.

Once Jill has sent the trainers, her system automatically updates yours with tracking information. You can keep your customers in the loop by sharing the tracking details. The trainers arrive and you have a happy customer who doesn't realise their order came from Jill instead of you.
How does dropshipping work?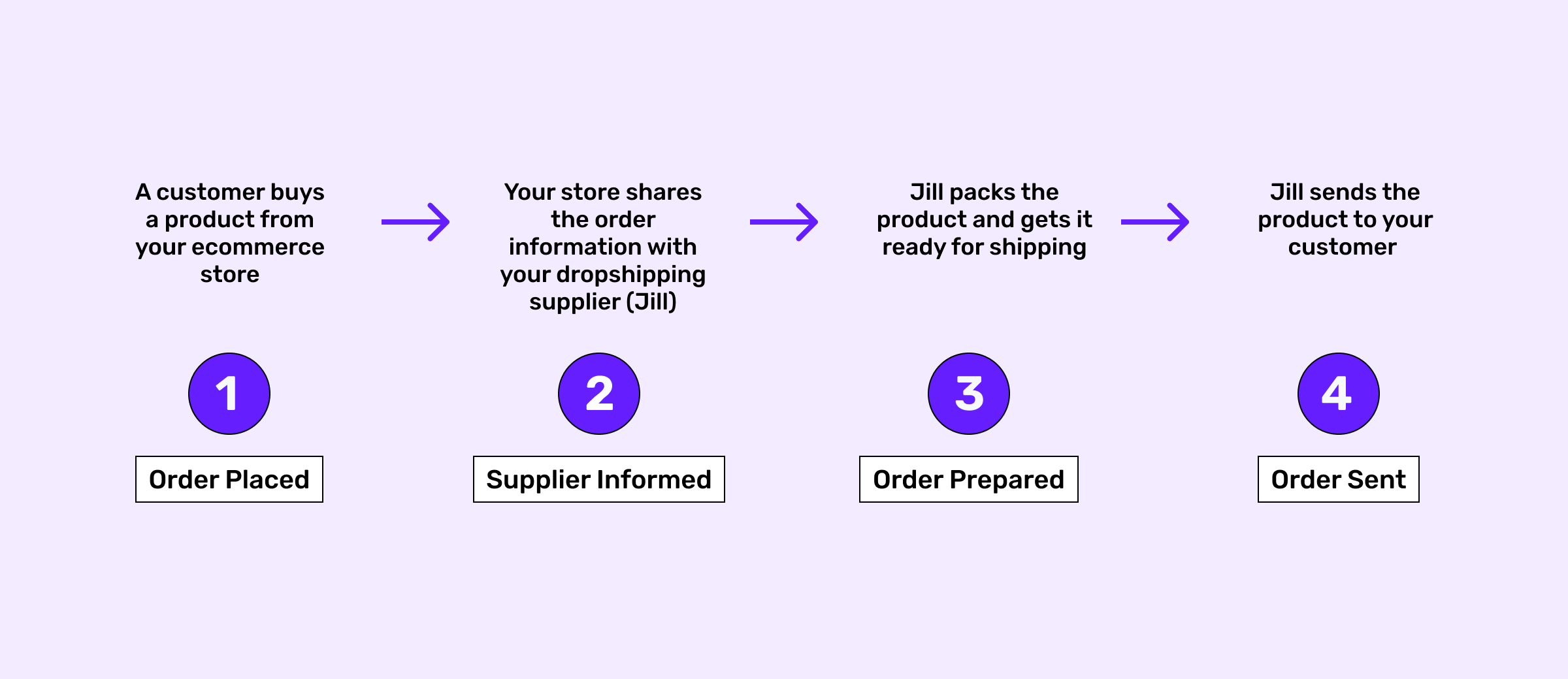 Before we go any further, let's define three useful terms that'll pop up throughout the article:
Ecommerce platform
An ecommerce platform is a software solution that makes it easy for online retailers to manage all aspects of their business: sales, promotions, managing customer orders and fulfilment.
Dropshipping products
This is a different way of saying dropshipping. It's the exact process we outlined earlier where you act as the middleman who connects buyers and sellers.
Dropshipping supplier
This is the seller that you buy your product from. The customer doesn't know that their order comes from them. Your dropshipping supplier stores, packages and ships items for you.
How do you make money from dropshipping?
If you're sending all your customers to Jill, how do you make money? Markup.

Every time you sell a product through your store, you add a percentage to the price. The amount you add is going to vary depending on how established your store is and the demand for the product.

The consensus is that you can markup a product by 30-70%. Just remember that unique trending products will support a large markup. Whereas, commonplace products with lots of competition will only support a small markup.
Why is ecommerce dropshipping so popular?
Now that we understand the basics, let's look at some of the reasons why people want to try dropshipping.
Cheap and quick to start
The startup costs for a dropshipping business are very low. For the most basic dropshipping service, you need a website that can process orders and a supplier.

It doesn't take long to get these two things in place. If you know what you're doing you can set up your ecommerce dropshipping business in a few hours. Very few online businesses are this easy to start.
No stock to manage
Inventory management costs a lot of time, space and money. By working with a dropshipping supplier you don't have to store products or deal with the hassles of delivery. This translates to huge savings when compared with the model used by traditional retailers.

This is especially true when you're selling large bulky items. Imagine trying to store and deliver thousands of beds! It's much easier to outsource this. It's also useful when you're selling items that have special storage requirements, such as chilled or frozen goods.
Easily test a range of products
As you don't have to manage any stock, it's very easy to try out new products. It's as simple as updating your online store. If the product doesn't sell - no problem. The only cost was the few minutes it took to update your store page.

This offers a huge benefit! If you suspect you've identified a new trending product, then you can instantly add it to your store. You're now positioned to take advantage of the rush for this product.
Work from anywhere
Online jobs have been popular for a long time because you're free to work from anyplace you'd like. They've fueled the digital nomad lifestyle - travelling the world while working remotely.

Do you want to work from a remote tropical island or at home in your PJs? Starting your own ecommerce business means that choice is yours.
Scale-up effortlessly
As you don't manage any inventory it's very easy to scale up. You don't have to get more storage space or hire additional employees. The majority of the work is outsourced so the challenges belong to someone else. Your only concern is driving sales.

It's also worth noting that there are no limits to how many suppliers you can work with.  If one supplier isn't able to provide the quantity you need, then you can seamlessly add additional suppliers.
The negatives of having a Dropshipping store
Although dropshipping is an attractive business model, it's not without challenges.
Low-profit margins
Lots of competition - as it's so easy to get started there are lots of people willing to take less profit and undercut you. We'll discuss how to handle this later.
Economies of scale - you are buying one product at a time. You won't be getting your product as cheaply as a traditional retailer who's buying truckloads at once. This means that to stay competitively priced, you'll have smaller profit margins than they do.
Less control over inventory
We've already explained that you don't have to manage inventory. Unfortunately, this can make your life difficult. If you're working with multiple suppliers it can become difficult to track the stock of products you sell.

Each supplier will have a different internal tool. You have the challenge of making your store communicate with each of them so you only sell products that are in stock. Luckily, this is a common problem and there are some out of the box solutions. They vary depending on which ecommerce platform you choose to use.
Shipping can get confusing
As you have a range of suppliers - potentially around the world - calculating shipping costs can get complex. You have to consider each of the following:

Multiple suppliers fulfilling one order
Different delivery providers
Cross border fees
Potentially multiple intermediaries

Even if you're able to quickly calculate how much shipping will cost, it's not necessarily what you should charge. If a customer's order is made up of items from five of your suppliers, how much postage should they pay? It doesn't seem fair to charge them for delivery five times when they've ordered everything from your store.
Returns & damaged goods policy
This is going to vary with each supplier and can eat into your profits:

Who pays if products are damaged in transit? Do you share the costs or is the supplier alone responsible?
Who covers the cost of returns? Will it depend on if the product is faulty?
How quickly do suppliers process returns? There can be a long lag time with some suppliers. In most countries, you have a legal requirement to handle customer returns promptly. This means you may need to cover these costs yourself until the supplier refunds you.
Less personalisation
While dropshipping means you can get started quickly, you're somewhat limited in what you can sell. Traditional retailers can offer a range of branded goods.

Your dropshipping business won't be able to take advantage of that. There are very few suppliers that will allow personalisation if you're ordering a single item at a time.

For some products, it's possible to use a print-on-demand service. This lets you access a range of personalisation and branding options. The downside of print-on-demand services is that they're expensive and will eat into your profit margins.
The dropship dream is a myth
We said earlier how quickly you can set up an online store and it's true. The caveat is that you won't set up a wildly successful store overnight. Dropshipping isn't a get rich quick scheme; it requires a lot of work and time to start making good money from it.

Starting your dropshipping business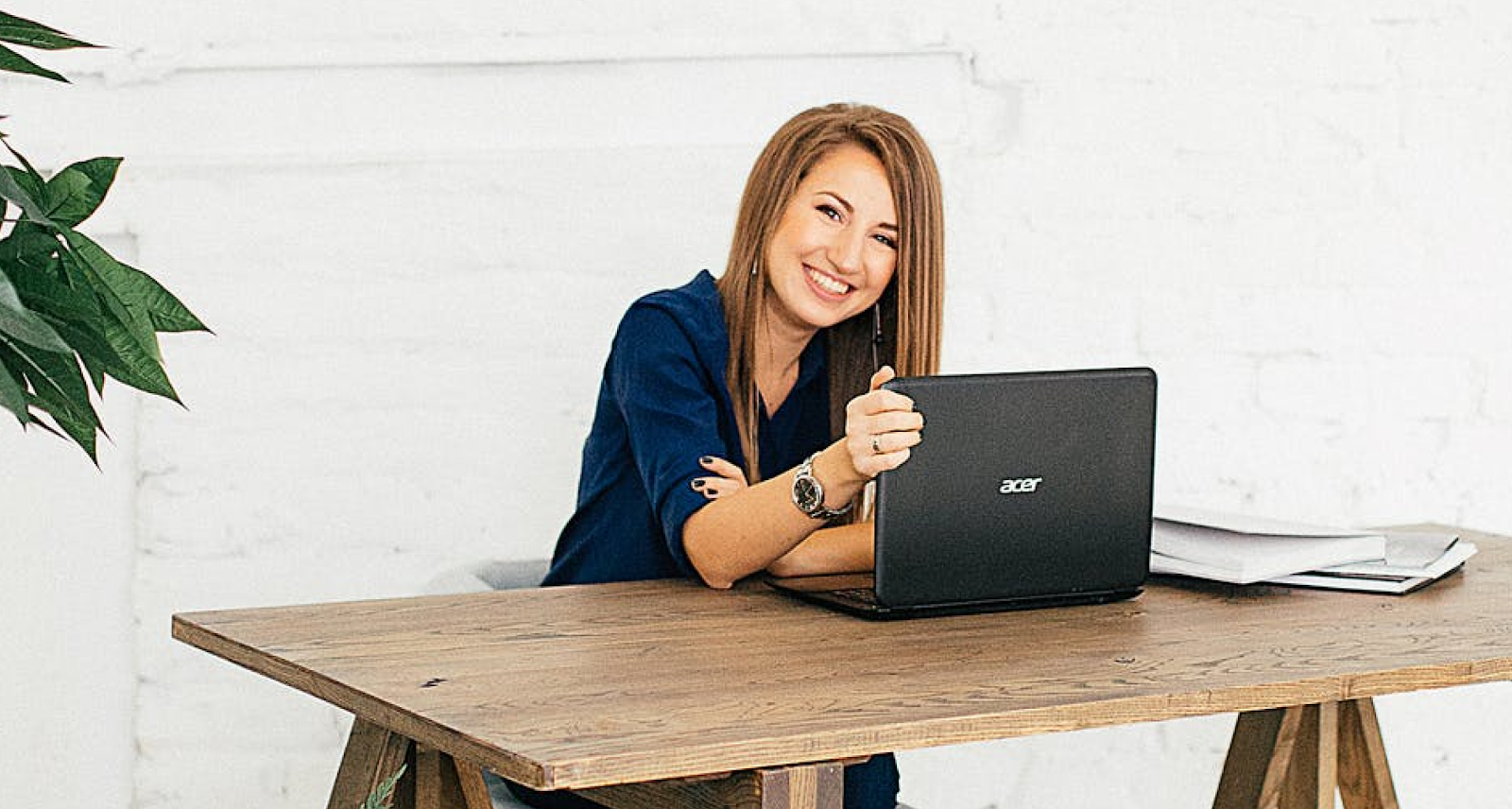 Are you looking for a side-hustle that will earn you a little extra spending money or do you dream of a 6-figure income from your new business? The process is the same regardless of which option you choose. The main difference is how much time and effort you need to invest.

Let's look at the steps you'll work through if you want to start a dropshipping business:
#1 Commit to starting a dropshipping business
We've looked at the pros and cons of dropshipping and explained that you can make a lot of money but it won't be overnight. If you want to start an online ecommerce store, you need to be willing to put in the work.

Before you start, you need to commit to the process as you grow your business. It won't always be easy but the potential rewards are huge.
#2 Choose a dropshipping business idea
You need to choose the niche you want to build your business around. Unless you're going to spend a lot of money on marketing, you'll get better results focussing on a very specific niche. Rather than being a 'music' store, become a 'ukulele' specialist.
#3 Choose the products you want to sell
Using the above example of ukuleles you might choose to list a range of ukuleles at various price points. That lets you target beginners, intermediates and advanced players. Then you need to think about related products that this target market might buy:

Instruction and song books
Stands
Tuners
Replacement parts
Instrument cases

By only listing products related to your store's niche, it makes it easy for customers to find related items. Additionally, it becomes easier to develop your brand if you specialise in one niche.
#4 Find a dropshipping supplier
The next step is to find someone who can supply your products at a reasonable price.

The first thing to be aware of is scammers. There are a lot of people looking to start dropshipping businesses - which means it's a prime target for scammers. Stay away from any suppliers that charge you a fee for browsing what they stock.

Some websites share lists of suppliers within certain niches. The downside to this is that these products are probably being sold by many other dropshippers.

The easiest way to find potential suppliers for niche products is to contact the manufacturer. They will be happy to provide a list of distributors. Then you contact each distributor and see if they work with dropshippers. Once you've found a supplier, it's a good idea to look at what else they stock; they'll likely have several related products you can sell in your store.

What if you've got a competitor who uses dropshipping and you want to sell the same product? You can easily find their supplier. Order the product from them and look at the return address. A quick search of the address online and you'll find their suppliers details.
#5 Set up your ecommerce store
It's easy to get a bit overwhelmed; there are a lot of options. Luckily, we offer a prepackaged ecommerce app so you can get online easily without any hassle. It comes with all the features you'd expect at an affordable price.

Whatever option you end up using, make sure you research all the fees they charge - they can add up fast! One benefit that distinguishes us from the competition is that we don't believe in revenue share. That means we don't take a cut of each sale you make.
#6 Market your dropshipping store
Congratulations, your ecommerce store is now live. The only thing missing is customers. It's time to attract some buyers to your store!

The obvious approach is advertising with Google or Facebook ads. Using these you can target very specific demographics. Before running any ads it's worth having friends and family check your store. If they don't like something, there's a good chance it'll put off potential customers too.

Another option is to leverage social proof.  Do you have a strong social media presence? Share your store and you'll hopefully get some traffic. Run a giveaway where each share is another entry, offer a discount code or an introductory promo.

If you can get a few popular YouTubers or Instagrammers to use your product and link to your store you'll get a huge boost in traffic. This normally means giving them a free product in exchange for a review. To use our earlier example, you could give away a few ukuleles to cover artists on Youtube - they'll play some tunes on your ukuleles and their audience will get told about your store. It's a win-win situation.

Successfully advertising your dropshipping store will allow you to distinguish yourself from competitors and create a strong brand. Ultimately, this leads to more sales.
#7 Keep your customers happy
You want to maximize your profit margins. It's important to remember that without customers you have no business. There's only so far you can push your profits before people will find a cheaper alternative. You have to find the balance between satisfying your customers and maximising your earnings.

Happy customers are more likely to leave positive reviews, recommend your store and buy from you again.
#8 Analyze and improve your offering
Once the sales start coming in, take a moment and pat yourself on the back... then get back to work. Sales are only the first step in building a successful online dropshipping business.

From this point, it's all about further refinement. You need to review all the data you have access to and identify areas for improvement. Maybe your ad campaign didn't do as well as you expected? Now you've got a new area to focus on improving.

Perhaps your sales are slowing down? You need research to find out if your customers are buying from a competitor or if demand has dropped.

The list of things you can improve is almost limitless. The success of your store is going to depend on how much effort you put into this. It's easy to start a store. It's much harder to keep improving it until you're at the top of your niche. It's an endless cycle that will continue as long as your store exists.
Final thoughts
Dropshipping is one of the easiest online businesses to get started with. It gives you a way to sell products without the hassle of managing stock.

Although it's easy to get started, there's a lot of work that goes into making a successful online store. You need to be willing to constantly develop your offering to ensure you retain a loyal customer base.

If you're ready to put in the work then you can start your dropshipping business today! Good luck!
Dropshipping FAQ
#1 What is dropshipping?
Dropshipping is when a retailer sells products to customers but a third party handles the fulfilment of their order. The retailer doesn't stock or ship any items themselves; they act as the middleman between customer and distributor.

#2 Is dropshipping profitable?
Yes! There's no upper limit on how much money can be made through dropshipping. It's easy and cheap to get started which means you can quickly become profitable.

#3 How much work is dropshipping?
It can be as much or a little work as you want. The success of your business will scale with the effort you input.

#4 How much money do I need to start dropshipping?
You need very little startup capital because you're not directly involved with inventory management. All you need to get started is an online store. These can be created very cheaply, but it's worth spending a little more so that you don't need to change your system as you scale up.

#5 Is dropshipping legal?
Yes, it's 100% legal. There are however a few things to be aware of:
Different ecommerce platforms have different rules regarding dropshipping.
You need agreements with suppliers regarding returns.

#6 Which ecommerce store should I use for dropshipping?
We might be slightly biased, but we recommend our prepackaged ecommerce app.
It's got all the features you need so you can focus on selling your products!

Greig Robertson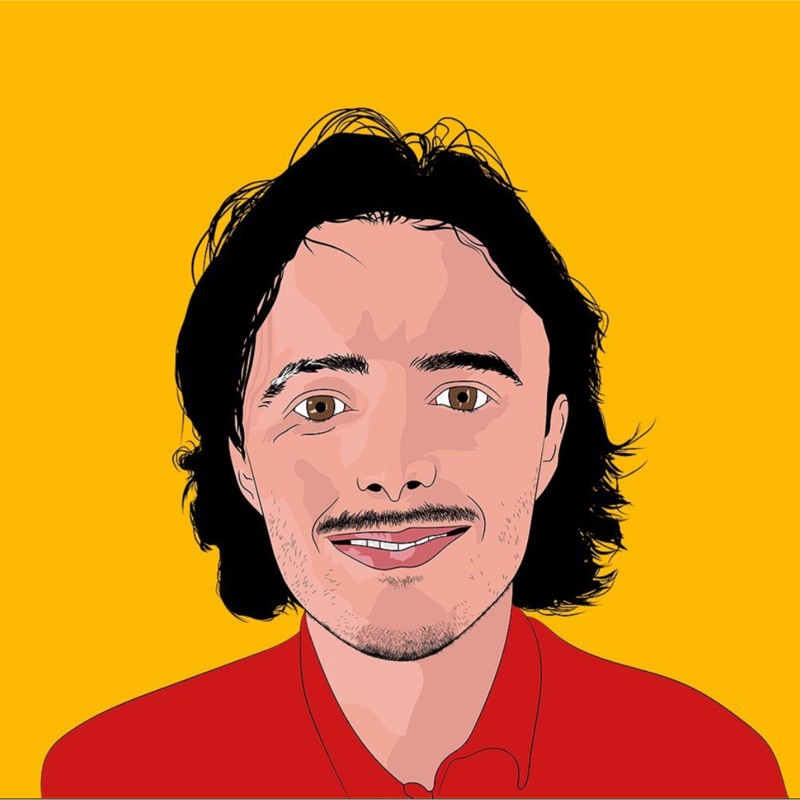 Greig is the Digital Content Lead at Builder.ai and a University of Bristol History grad. He has 5+ years' experience in B2B SaaS, creating data-driven, human-friendly content for high-growth tech startups. When Greig needs a dopamine hit, he checks Builder.ai's keyword rankings.