How many small business owners do you know? It seems like there's more popping up every day. With the constant stream of success stories, it's no surprise that people are looking at how they can bring their business idea to life.In this guide to starting an online business, we'll be sharing our PSCM formula that lets you easily plan and implement your idea. These same basic steps work regardless of the niche you choose to focus on.We'll start by looking at the formula in detail and discuss how you can apply it to your business.
Steps to starting an online business - PSCM
What is PSCM? It's a handy acronym that can help you create successful businesses:

P - Product
S - Store
C - Customers
M - Marketing

If you work through each section you'll understand the strengths, weaknesses and challenges of your business idea.

P is for product
There are several things you need to think about here. They won't all apply to every business, but they will give you a starting point.
What are you selling?
Every business needs to sell something. Broadly speaking, this is going to be either a product or a service.

When starting a new business, that's the first thing you need to consider. You need to decide what you want to sell. An example of someone selling a service would be a hairdresser. A product based example could be someone selling scissors.
What do you need before you can sell it?
Once you know what you want to sell, you need to think about the requirements for creating your product or service. 

Let's stick with the earlier example and assume you want to start a hair salon. You'll need a lot of things to get started:

A building to work in
Tools of the trade - scissors, brushes, hairdryers, etc...
Mirrors
Chairs
A payment processing method
And so on...

The salesperson selling scissors needs much less to get started. They could find a supplier and set up a dropshipping business for almost zero upfront cost.
Where will you source it?
Before you can progress with your idea any further you'll need to look at each of the required items and decide where you're going to source it. 

This is going to be a balancing act between quality and price. You don't want to go too cheap and get faulty goods. However, you don't want to blow your budget and ruin your profit margins either. 

Delivery time is also important to think about. It's possible to source products very cheaply from China; the issue is that your order can take months to arrive. Depending on your business, the delay in products arriving might rule this option out.

It's worth spending some time researching all the options available to you.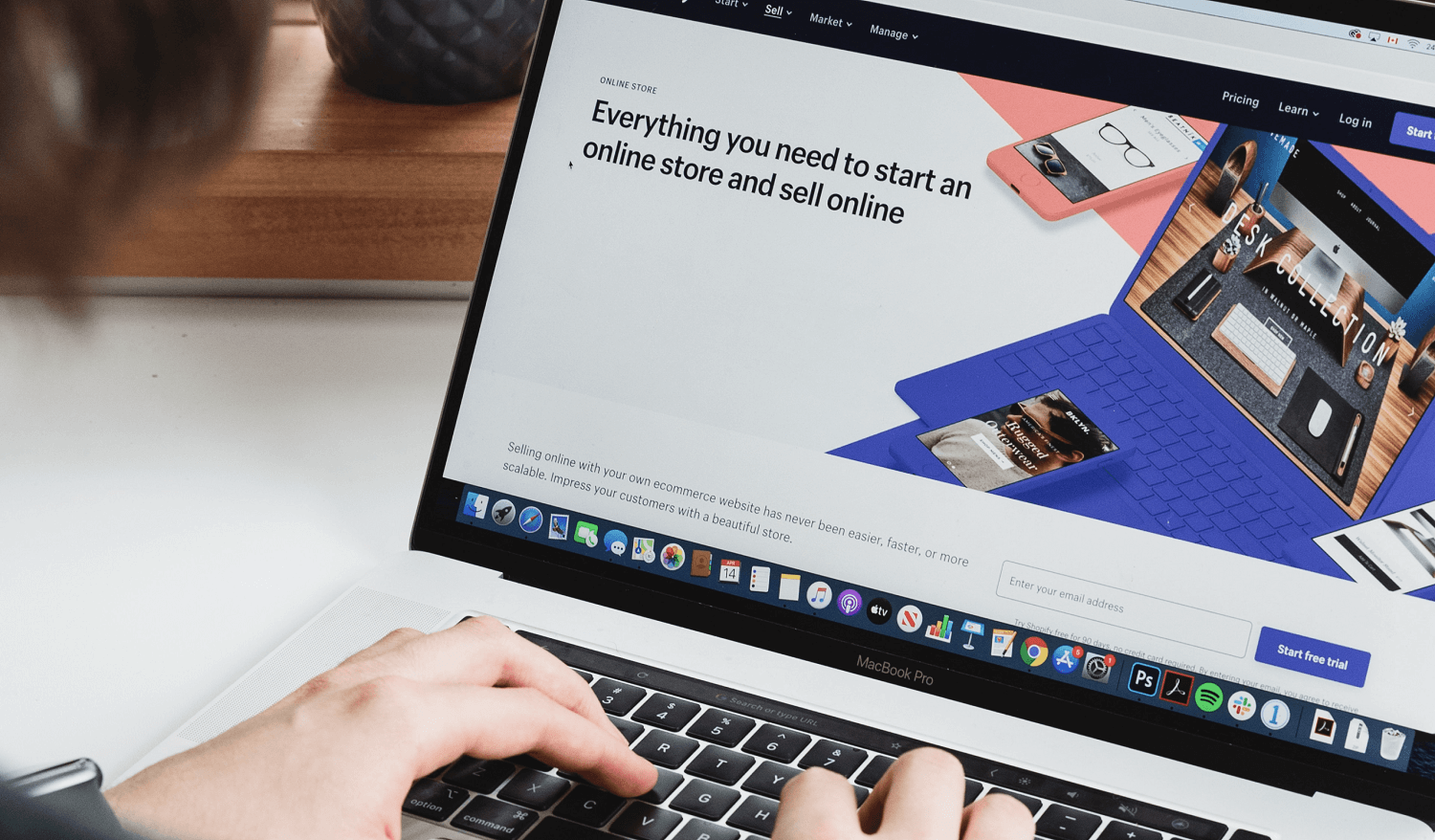 S is for Store
You've found a supplier that meets your needs. Brilliant! Now you need a method for selling your product or service. The most popular options are:

Physical store
Mail order
Door to door
Online store
The option you choose is going to be dictated in part by what you're selling. The other deciding factor being how much money you want to invest. If you use the right tools then it can be free to start an online store. Whereas a physical store is costly due to rent, equipment, staff and stock. This can quickly eat up the budget of a new small business.
The nuances of running a physical store are beyond this article. To keep things simple we're going to assume you're choosing to start your business online. 
There are a variety of ways you can create an online store.
1. Marketplaces
One of the most popular methods is listing your store on a large established marketplace. At first look, this seems great. You get the benefit of their large user base and it's cheap to get going.
Unfortunately, the large user base doesn't benefit you that much; there are so many sellers competing that you get overlooked. It also makes it difficult to generate repeat business. If you go onto Amazon do you navigate to a store you've used before or go for one of the top search results? Most of the time, buyers will use the search results.
These marketplaces mostly run on a revenue share model. This means that they take a percentage cut of every sale you make. If your business is successful this adds up to a lot of money.
2. Create your own website (DIY)
It's possible to avoid these issues by creating your own website and store. 

If you go this route you'll need to learn about web design and how to build a shopping cart. No one will use your store if it's ugly and difficult to use. If this is too technically challenging you can pay someone to create it for you. Be warned though: this can get expensive.

Once you have your website you need to get it online. You need web hosting. There's a huge range of options to choose from. The best fit for your business will depend on how many visitors you expect at once, security requirements, the amount of storage you need and how much down-time you will tolerate.
3. Our ecommerce app
We didn't like either of those options so we created a prepackaged ecommerce app so you can get online easily without any hassle. All you need to do is add your brand details.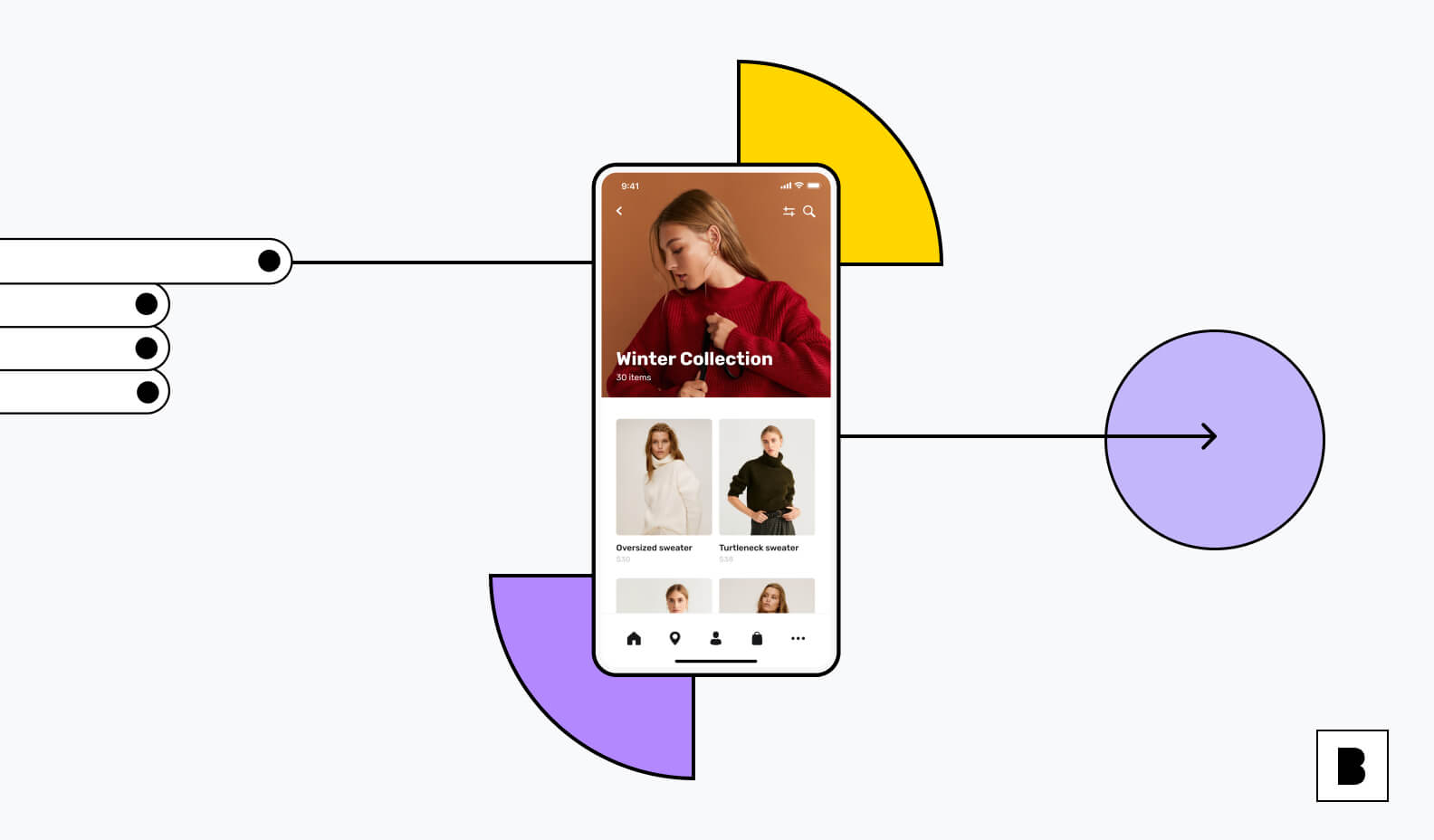 Our store is great for starting your online business because it lets you test your idea for free. Each month you can process 50 sales for free. There are no hidden charges. If your business is doing well then you can pay to unlock unlimited sales. We don't believe in revenue share which means we never take a cut of your sales. 

The other big advantage of building your business with us is that you get online quickly. Our team handles all the technical details - including hosting your app. You can spend more time building your business and making sales.
How do you deliver?
Once you've decided on a store you need to think about how you'll get the product to the customer. If you have a physical store it's easy; they pay and walk out with the item. For digital products, this process doesn't change much. Once their purchase is processed then you email them the file or a download link.

It's a bit different with physical products. If you're using a dropshipping model, things are easy as you don't interact with any products. Your supplier will handle the shipping for you. Assuming you're responsible for your product, you have to think about shipping.

The size of your business is going to influence the method you choose. From DIY to outsourced:

Manually package everything and take each parcel to the post office yourself.
Work with a delivery service who collect the parcels from you at an agreed-upon time. 
Hire someone to manage your stock and fulfil all the postage and packaging.

It's worth thinking about how your preferred delivery method will integrate with the flow of your store. Regardless of the option you choose, ensure you communicate the delivery information with your customers.

C is for Customers
Let's assume you have an amazing product and a beautiful store... you're only halfway done. Customers are the most important part of any business. Without them, you won't make any money!

When starting a new business it's important to think about your target market. What types of customers will buy from you? The first thing to consider is if your customers will likely make a one-off purchase or repeat purchases. This will be very important for marketing efforts later on.

Next up, split your potential customers into smaller groups based on location, age, interests, etc... This is known as demographics. You want to think about this before you launch your business. When starting this will be speculative, but it's a worthwhile exercise. It's possible to create a good product that doesn't have a market. If you can't think of who would buy your product, it's maybe not the best idea.

Once you've created these groups, think about what your ideal customer from within each segment would look like. This lets you make some assumptions about how your business will grow and develop. These made up customers are known as buyer personas.

As your business grows the buyer personas will get further refined with new data you acquire. This has lots of uses when it comes to marketing your business.

M is for Marketing
Once you're all set up it's time to start driving traffic to your store. Organic traffic can be very slow to build. You can speed this process with a well-designed marketing campaign. Marketing is something that most successful businesses spend a lot of money on. 

Thinking about this in advance will help you plan for the growth of your business. Does your store support the marketing methods you're considering? Will your budget support running the campaign you want?

You can focus your efforts on getting more business from existing customers or by attracting new customers.
Encourage your existing customers to spend more
Branding is the first step. You want customers to recognise and respect your brand. If you create a good product and a memorable brand you are at a huge advantage.

You can then market to your existing customers through a variety of methods. Email marketing is one of the easiest to get started with. Consider sending a regular email to everyone who purchased from you. You don't want to spam them so ensure the content is useful. If they get value from your email they will trust you when you recommend your products. Occasionally, you can send them a discount code for other products you think they might be interested in.

Another good idea is upselling. Before a customer finishes their purchase, show them some related items that they might like to add to their basket. Note: our free ecommerce app offers support for this.
Attract new customers
Although organic traffic is slow to build it's worth investing some time into it. If you're sharing useful content with your existing customers, you can ask them to share it on their favourite social media platforms. Your business looks better if recommended by friends and family. Apart from that, focus on delivering a quality product and consistently good customer service. Reviews and a reputation will build over time.

The easy way to attract new customers is through ads. The world of ads can be overwhelming. Almost every platform supports multiple types of ads. The three main channels you'll want to consider are Facebook, Linkedin and Google.  We recommend you start with the one that most aligns with your target market. As you gain experience, you can then experiment with different types. 

The nice thing about Google ads is that your product can appear on the search engine results page. That means it's being shown to someone who is actively looking to buy! Assuming your product is good and your store is user-friendly, it will likely lead to purchases.

Final thoughts
If you've been thinking about starting a business you're now ready. We've covered the steps you need to convert your idea into a profitable business. You can plan and evaluate any potential business model using the PSCM method.
Take a moment and write down that idea you've been considering. We mean it! Grab a pen and paper then work through PSCM with your idea. Once you've completed it, you will feel confident enough to take the first steps in creating your own online business. Good luck!

Starting an online business -  FAQs
1. What is PSCM?
PSCM (Product, Store, Customers, Marketing) is a method to plan and evaluate a potential business.
2. How much does it cost to start an online business?
If you use the right tools and business model it can be free to start an online business. We recommend our free ecommerce app for all aspiring entrepreneurs. 
3. How much money can I make with my own online business?
There is no upper limit. It's all dependent on how much work you are willing to put in. It's easy to start an online business as a side hustle and then let it generate passive income. If you want to work at it as a full-time job then it can be very profitable.
4. What do I need to get started?
All you need is an internet connection and something to sell.
5. How to start an online clothing business from home?
We covered this extensively in our 'start a t-shirt business' article.
Greig Robertson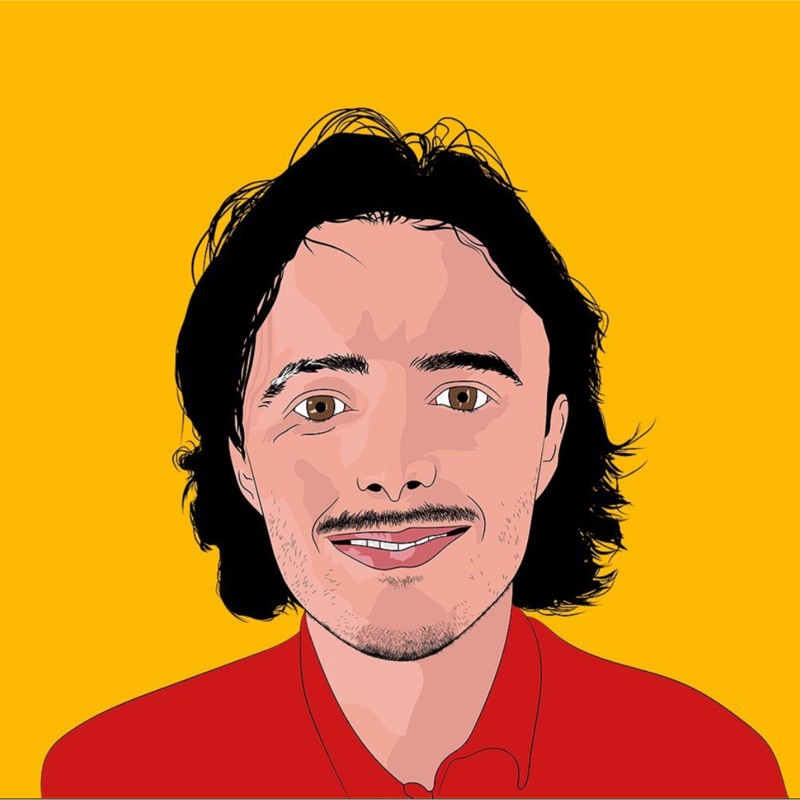 Greig is the Digital Content Lead at Builder.ai and a University of Bristol History grad. He has 5+ years' experience in B2B SaaS, creating data-driven, human-friendly content for high-growth tech startups. When Greig needs a dopamine hit, he checks Builder.ai's keyword rankings.