Taking your business online? Trying to get extra juice out of your ecommerce store? Or just curious about how online advertising with Google Ads works? Any way, we've got you covered.
In this blog, we'll tell you:
Everything ecommerce and online stores need to know about Google Ads 
How to list products on Google Shopping
How to create a Google Smart Shopping campaign
The best ways to diversity your Google Ads campaigns
Why you should cheat (using Google Ads Coupons)
The secrets to automating your Google Ads campaigns
Killer Google Ads optimisation strategies
All this info will help you get up and running with your first Google Ads for your online store and generating revenue in the blink of an eye.  
Scroll to learn more 👇
Google Ads 101 for Ecommerce and online stores
Let's start right at the beginning with some Google Ads fundamentals for ecommerce and online stores. Here's what you need to know about pricing, metrics, and keywords 👇  
Pricing
For small businesses, Google Ads are a big investment.
For example, if you spend £1 per click on an ad campaign and your conversion rate is 2% (average is over 4% for search and 0.57 percent for display ads), you'll need to earn at least £50 per customer to break even.
That said, Google Ads also have high conversion rates by comparison to other digital ad platforms. 
As a result, they're worth the investment – especially if you approach them strategically.
Tracking Metrics
Regularly tracking your key metrics is the only thing that'll prove ROI on Google Ads for your ecommerce or online store. In particular, you should be aware of:
Click-through rate (CTR)
Traffic sources
Time on page
User journey
Conversion rate
As it directly impacts your bottom line, the most important metric on this list is conversion rate. To work it out, use the following calculation:
Conversions ÷ Total ad interactions 
You can also find this data on Google Analytics. 
And of course, you'll need to measure your ad spend against the revenue you generate to understand the value Google Ads are delivering. 
Keywords
Google's entire pricing system is based on the cost-per-click (CPC) of a given keyword. The price reflects the amount of competition and the search volume, and you'll have to bid on them. 
For example, a short-tail keyword like "car" will be far more expensive than a long-tail keyword like "used car for sale in Manchester".
To successfully sell your product on Google Ads, you should target a mixture of both.
That's because short-tail keywords provide wider brand exposure, while long-tail keywords have higher buying intent.
As a result, you'll get thousands of eyes on your chosen landing pages, making you top of mind as prospects move through the funnel. Meanwhile, you'll be able to convert potential customers who are ready to buy.  
Now, onto some more practical steps you can take to get your Google Ads up and running. 👇
Step 1: List products on Google Shopping
To save some money upfront, build organic traffic through Google Shopping.
But don't worry if your products don't rank high right away. By following these steps, they'll gradually improve over time. Plus you'll also be able to take advantage of users scrolling through the Shopping tab.  
List your budget and bidding
When setting up your campaign parameters, you need to enter your total budget for the campaign over a set time period. 
Take your monthly budget and divide it by the average number of days in a month (30.4) to get your daily budget.
Next, you need to develop a bidding strategy to bid on keywords. Based on your budget, you want your bid strategy to reflect your business priorities. 
When someone searches a phrase that your product is eligible for, Google compares all of the eligible bids from various advertisers and chooses who ranks where.
Essentially, it's an auction for whose products appear first for each keyword. But don't worry about paying high prices every time someone clicks on an ad – prices fluctuate depending on competition and search volume.
Set up a product feed
There are several ways to add your products to Google Shopping. The first is to create a feed manually on Google Shopping, which you can easily do yourself.
Second, try generating one using your existing ecommerce platform. Using tools like ECwid, you can create a feed and quickly make corrections once your site has been analysed.
Finally, you can hire a third-party to do the listing for you, but that shouldn't be necessary if you already have an online store set up.
Optimise your listings
To build organic traffic for your listings, diversify your marketing efforts and save money on your campaigns, you need to optimise your listings for Google Shopping.
The easiest way to do this is to ensure your Google Shopping and website listings match. With corresponding:    
Contact information 
Address
Titles 
Pricing
You'll make it easier for Google's algorithms to index your listings, improving your visibility on the Shopping app. 
Map out your customer journey
Once you create a Google Shopping account, map out your customer journey from the ad to the checkout. This will help you visualise and plan for conversion rate optimisation down the line.
With a map in hand, tracking metrics will help you understand the weakest links of your campaign so you can take actions to address them and improve conversion rates.
Top tip
Having responsive web design and user-friendly mobile app design across multiple devices will reduce your bounce rate.
Step 2: Create a Google Smart Shopping campaign
Google Smart Shopping is AI-driven technology that helps you maximise your ad investment. The tool uses machine learning to automate your bids and analyse your digital assets, including your product listings and website. 
Smart Shopping also serves different combinations of ads like display ads, search ads and more to see which are most effective.
You can use this feature for Smart Bidding, allowing you to find the best deals on CPC campaigns relevant to your product feed.
Top tip 
To get actionable insights into your Smart Shopping campaigns, try tracking:
Online promotions
Previous sales
Signups
Store visits
Step 3: Diversify your ad campaigns
As an ecommerce store, you're in luck. That's because you can weave a tapestry of Google Ads together to execute your campaign, including: 
Video ads - catch potential customers while they're watching content
Display ads - serve your ads in banner form on websites where your audience hangs out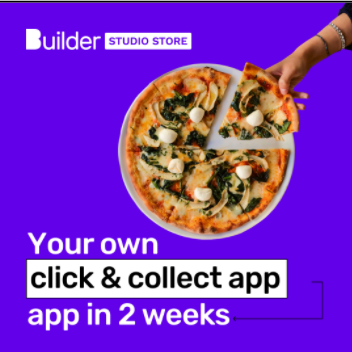 Search ads - bypass organic search results and appear at the top of the search engine results page (SERP). The above example has 47% CTR.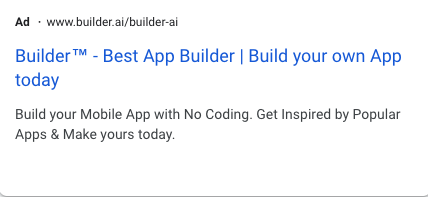 By testing the ROI on each of these channels, you'll be able to see what works best for your online business and allocate your ad spend proportionately. 
Top tip
Responsive Search Ads allow you to create a maximum of 15 separate headlines of 30 characters each and 4 separate description lines of 90 characters each. Google Ads AI then shuffles the order of these headlines and description lines, allowing you to be more creative. 
Create quality ads
When you create a Google Ad, you probably won't strike gold right away. 
So instead of setting and forgetting your ads, start running A/B tests on your video, display, and search campaigns with a small budget.
Test different creatives. Test different messaging. Test different CTA placement.
Next, review which combinations generate the best click-through (CTR) and conversion rates and scale your ad spend on the most successful ones. 
But remember: 
Just because you've landed on a winning formula now, it won't last forever. Check performance regularly and repeat the process when your key metrics nosedive. 
Use video ads
Search ads and display ads are still effective when done right. But with competition in ecommerce soaring, and the average UK person being exposed to over 5,000 ads a day, it can't hurt to diversify your approach. 
By using video ads, not only will you have a viewer's undivided attention, but you'll also have far more opportunities to showcase the features of your product. 
Think about it for a second: 
When you have a display ad, you have one picture and a few words to send the message you want to send to users, and only around 20 to 50 words on a search ad.
But with video advertisements, you can offer far more information that a viewer can't simply scroll past.
Even better, Google's organic search algorithms incentivise video content, making it easier for you to rank on the first page than it would be with written content. 
Step 4: Use Google Ads coupons
When you first register with Google Ads, you should receive a coupon of up to $300 for your first use. Save some money by using this upfront and checking Google Coupons.
If you use this right away, it could give your campaign the boost it needs to pay for any following advertisements, so use this free tool to your advantage.
Step 5: Automate your campaigns
Google Ads are popular for many reasons, and one is simply because of the advanced artificial intelligence (AI) the platform offers. Essentially, you can delegate the entire submission and management processes to the technology.
From there, when you post new products on your website, they're automatically uploaded to Google Shopping.
To do this effectively, ensure that when you post your new products, you are "checking off" all the items you want to be listed on Shopping. 
AI is powerful, but it can only analyse what's actually on your product pages.
Step 6: Optimise the entire process
In the beginning, we suggested mapping out a user's journey from ad to sale.
As you've done that by following the previous steps, it's time to optimise each stage of the journey. 
In particular, you should be wary that 50.8% of web traffic comes through mobile devices, meaning a mobile-first approach is essential.
Start using Google Ads for your ecommerce and online stores!
And there we have it! Now you're ready to do online advertising with Google Ads. For more small business tips, follow us on LinkedIn 👈
Ananth Ramanathan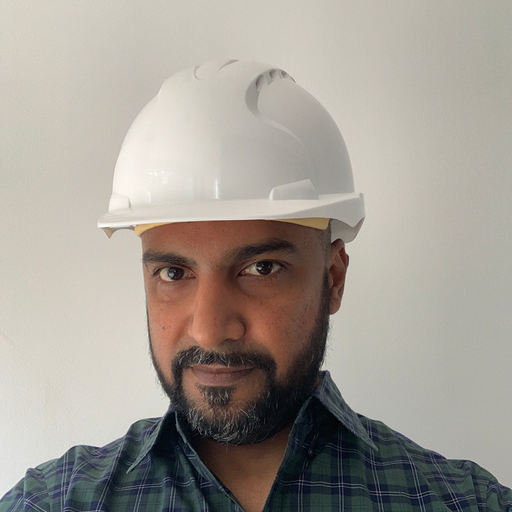 VP Studio Store at Builder.ai
Ananth Ramanathan runs Studio Store business at Builder.ai with a mission of digitising a 1M+ micro SMEs in the next 5 years. He oversees the commercial, product, and customer success functions to rapidly scale Studio Store globally. Ananth's an experienced tech business operator, a failed entrepreneur, and an active angel investor.