Starting an online store on a whim is like proposing to someone on a first date:
Likely to provoke salty eyerolls from friends and unlikely to work out in the long run.
But this guide is all about telling you how to start selling online the right way. We're going to run you through:
All the business basic you need to cover before you think about building an online store
Whether an ecommerce website or app is the best option for you
The best online store builders on the market right now
How to create your online store
Tuck your ankles and elbows in and take the plunge 👇
4 crucial steps to take BEFORE you think about starting an online store
Creating an online store that grows your business over time takes preparation. Here are the basics that act as your personal assets to nail before going any further:
1 - Come up with a business idea
Various types of businesses have high profit margins. And they all begin with a great business idea! For example, you could:
Be passionate about solving a particular problem
Think you've identified a gap in a market where you have expertise
Want to invest in a niche you think has growth potential
Or something completely different. But whatever it is, the sweet spot is typically found between something you're emotionally invested in AND also have prior knowledge of.
For inspiration, check out our comprehensive list of 80+ ecommerce business ideas 👈
How to choose a name for your online business
When brainstorming your business name, feel free to get creative and jot down everything that comes to mind.
And if you're in need of inspiration, you can use domain name registrars like NameMesh.com, Naminum.com, VisualThesaurus.com and even ChatGPT.
When deciding which of your ideas to take forward, opt for names that are easy to pronounce and spell for your target customer's convenience. You should also check for existing businesses with a similar name and secure the .com domain if possible to prevent confusion with competitors.
Then open it up to feedback from business partners, friends and family.
Once you've decided on the right option, you can then use it to inform your business logo as well as your brand's wider visual identity.
How to create a logo
When developing your logo, try to avoid cliché ideas like swooshes, gears, lightbulbs or globes, instead opting for fresh and distinctive concepts.
Choosing vector images for your logo, created in a graphic design service like Adobe Illustrator, will allow you to avoid pixelation issues associated with raster images like .jpg, .gif, .bmp and .psd files, which tend to have larger file sizes and slower loading times.
Lastly, ensure your logo works in black and white, as you may need a monochrome version for receipts, packaging or cost-effective printing.
2 - Analyse market trends
Once you have your winning ecommerce business idea, your next job is to flesh it out. And one of the best ways to do this is to analyse current market trends.
By keeping your finger on the pulse of what's happening in your niche, you can get ahead of your competitors by offering things they don't.
Here's exactly how you can do that:
Identify growth areas
For example, you could consider the increasing demand for eco-friendly and inclusivity focused products, health and wellness items or tech gadgets.
Study consumer behaviour
Understand what consumers are buying and why. Conduct surveys, read market research reports and analyse consumer reviews to gain insights into their preferences and pain points.
Follow industry news
Stay updated on industry news and developments. Subscribe to relevant trade publications, blogs and newsletters to stay informed about emerging trends and innovations.
Identify gaps in the market
Pay attention to areas where existing businesses may be falling short in meeting customer needs. Is there an opportunity to provide a better solution or a unique twist on an existing product or service?
3 - Solve consumer problems
Successful businesses address real problems or challenges that consumers face. By identifying these pain points, you can further develop your business idea to ensure that you achieve product-market fit. Here's how:
Conduct surveys and interviews
Reach out to potential customers and ask them about their daily challenges. What frustrations do they encounter that could be alleviated with a product or service?
Research online forums and communities
Explore online forums, social media groups and community platforms related to your areas of interest. Pay attention to the questions and problems people discuss.
Identify unmet needs
Look for gaps in the market where existing solutions may be inadequate or non-existent. Can you create a product or service that fills these gaps effectively?
4 - Research your competitors
Although you'll already have a good idea about what the market has to offer by now, performing a detailed competitive analysis allows you to put the finishing touches to your idea before you commit to building it. Here are some top tips on how to do it effectively:
Review your competitors' products
To start, keep your customers and direct competitors in sharp focus. As Robert Hoffman, Marketing Manager at cashback comparison site, CashbackHero, advises, you should "examine [your] competitors' products and services, as well as the features and benefits they deliver".
Using these insights, CashbackHero discovered that their "competitors weren't offering certain types of cashback rewards" meaning they could differentiate themselves by providing them. The company also offered faster delivery times than what already existed on the market.
Scrutinise their pricing strategy
In the ecommerce world, understanding your competitors' pricing strategy is paramount. It lets you identify areas to compete and differentiate. For instance, Cashback Hero uncovered opportunities to offer unmatched discounts on specific products.
Assess customer experiences
Analysing the end-to-end customer experience – from customer service and delivery speed to website design choices and all forms of navigation – is another way you can steal a march on competitors. By identifying gaps in competitors' offerings, for example, Cashback Hero managed to launch with high customer satisfaction levels.
Analyse their digital footprint
Truly understanding your competitors involves dissecting their digital strategies, just as Max Benz, Founder and CEO of financial product comparison site, BankingGeek, did.
"We gathered data about our competitors' digital engagement strategies—for example, the advertising channels they used—as well as their total follower count and subscribers list," he says.
"Meanwhile, we also compared the content on their social media channels with ours.
"Our next step was to track metrics such as conversion rates and website traffic. This allowed us to benchmark our marketing performance relative to others in the industry."
This depth of analysis enables informed decisions on product development and marketing campaigns.
Continuous monitoring is key
Securing your market position isn't a one-time endeavour. Regularly update your competitive analysis.
Tom Golubovich, Head of Marketing at Ninja Transfers, an online shop selling custom vinyl transfers, suggests setting up a review schedule to evolve and adapt your analysis as the market changes.
"During each session, insights and information can be updated, new strategies can be implemented and past strategies can be evaluated for their effectiveness," he notes.
Lisa Dietrich, Partner at bank comparison site girokonto.io, says that marketing tools are essential for this process:
"We use automation tools like Google Alerts which enable us to instantly receive email notifications whenever there's a mention of relevant keywords online. This helps us keep up with changes quickly, so we can modify or add new features on our website if needed."
By following these steps and continuously monitoring your competitors, you can create a bulletproof business plan.
Learn more in our dedicated blog on ecommerce competitive analysis 👈
Website vs app: Which should you choose?
One of the critical decisions you'll need to make when starting your ecommerce venture is determining your online presence—should you opt for a website or a mobile app?
Each option comes with its pros and cons and your choice will depend on your business goals, target audience and budget. Check out the table below to see a detailed comparison:
| | |
| --- | --- |
| Website  | Apps |
| Typically lower user engagement | Typically higher user engagement due to offline access and push notifications |
| More cost-effective to develop and maintain | More expensive due to multi-platform development |
| Limited personalisation capabilities due to browser constraints | Advanced personalisation capabilities due to device's data access |
| More discoverability via search engines | Less discoverability via mobile app stores |
| Numerous revenue generation capabilities through online selling and advertising | More revenue generation avenues thanks to app monetization strategies |
| Slightly faster to develop | Slightly slower to develop |
Progressive Web Apps (PWAs) could be a solution
If you're looking for the best of both worlds in one package, you could also consider developing a Progressive Web App (PWA). PWAs combine the advantages of websites and mobile apps.
Essentially, they're web apps that provide mobile app-like experiences, which includes offline functionality, push notifications and rapid loading times.
PWAs can be accessed through web browsers but provide the immersive experience users expect from mobile apps. This option can be a cost-effective way to cater to a wide range of users while delivering a high-quality experience.
Or you could consider investing in both a website and an app
The truth is, there's no one-size-fits-all solution! The choice between a website and an app largely hinges on specific use cases, each with its unique advantages. And embracing the multi-platform ecommerce reality is probably your best bet.
To help inform your decision further, check out our blog on websites vs apps 👈
Want to build your online store?
Book a demo
Speak with one of our product experts today.
By proceeding you agree to Builder.ai's privacy policy and terms and conditions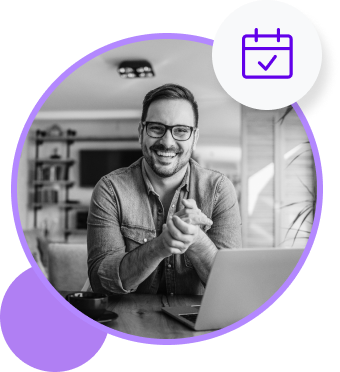 Choosing an online store builder
Selecting the best online store builder is a pivotal decision for business owners. Let's delve into the factors to consider when evaluating ecommerce platform makers to find your ideal match.
1 - Understand your business needs
Before diving into the options available, it's crucial to have a clear understanding of your business needs and goals.
Determine your digital product offerings and define your target audience's preferences and behaviours for effective feature and design decisions. Consider these 3 questions once you have:
Scale and growth - are you starting small and aiming for gradual growth or do you have ambitious plans for rapid expansion?
Budget - what is your budget for the ecommerce platform? Consider a range of costs, from initial setup to ongoing expenses.
Technical expertise - do you or your team have the technical skills to manage and customise the platform or do you need a user-friendly solution?
Hit the link for a comprehensive breakdown of online store costs 👈
2 - Evaluate key features to add
Different platforms offer varying sets of ecommerce features that determine your online store conversion rates. Some essentials you should be looking for include to create that wonderful private label:
User-friendly navigation - a user-friendly interface is crucial, especially if you're not a tech expert. Look for platforms that offer intuitive dashboards and straightforward navigation menus.
Personalisation - consider the extent of customisation you need. Some platforms allow choosing the perfect theme settings and extensive design & feature customisation, while others offer pre-designed templates.
Multiple payment options - ensure the platform supports a wide range of payment methods, including credit cards, digital wallets and bank transfers.
Search and filter options - search & filter bars allow customers to select what they want and add filters like price, colour, size, delivery and more to narrow down their choices.
Product catalogue - incorporate a scrollable carousel on your ecommerce site to provide customers detailed product images and videos for confident purchasing.
Push notifications - engage customers throughout their online shopping journey and drive return visits by offering discounts, promotions and product updates. This can be done using email and SMS notifications too.
User review and ratings - positive reviews and ratings and clear product images serve as vital social proof for customers lacking physical product interaction.
Delivery options and order tracking - ecommerce solutions need logistics integrations that provide multiple delivery options with order tracking.
Social media integration - integrate your social media to your platform to boost awareness, engage with prospects and sell through social media posts.
Analytics dashboard - offer a comprehensive overview of your ecommerce sales and operations for better understanding of your customer.
For a deeper dive, check out our blog on ecommerce website features 👈
3 - Explore online store builders
Trustpilot rating (/5)

Pricing

Technical skills required

From $200/month (includes app + website)

No

Shopify

$39-$2,000

(website only)

No

Squarespace

$16-$49/month

(website only)

No

BigCommerce

$29-$299/month (website only)

No

WooCommerce

Free + Paid features (website only)

Yes

Wix

$16-$159/month (website only)

Yes

PrestaShop

Free + Paid features

(website only)

Yes

Ecwid

Free-$82.50/month (website only)

Yes
Once you understand which features fulfil the needs of your online store, you need to explore the platforms that provide them. Above, you can see the top-level pricing details of top platforms on the market, their Trustpilot ratings and the skill level required to use them. Below, we go into a little more detail:
1 - Builder.aiif you want an all-in-one solution
Builder.ai empowers non-technical people to create websites and apps for their online store.
All you need to do is share your app idea and Builder.ai provides you with a pre-packaged website and app to fit your needs, allowing you to start selling online in as little as two weeks.
You manage your online store from your own personalised dashboard, accessing sales data and customer insights to help you maximise your revenue.
You can also personalise your app and website with your branding and selecting a perfect storefront theme while seamlessly adding product inventory. The platform doesn't charge transaction fees and there's no vendor lock-in.
Although there's no free option, Builder.ai boasts a 4.3 Trustpilot rating and offers extensive customisation options as well as two years of free aftercare, making it an excellent choice for entrepreneurs looking to establish their online presence quickly and easily.
Want to build your online store?
Book a demo
Speak with one of our product experts today.
By proceeding you agree to Builder.ai's privacy policy and terms and conditions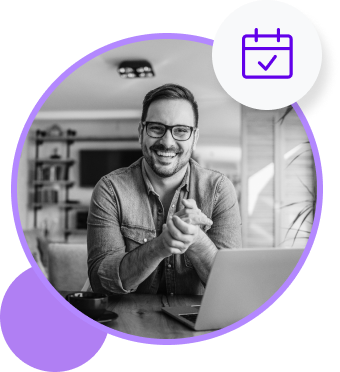 2 - Shopify for great performance
Shopify, a popular ecommerce platform website builder, is renowned for its user-friendliness, thousands of plugins and integrated ecommerce capabilities, powering numerous websites. It offers swift loading speeds, over 150 themes (though mostly paid) and extensive customisation options.
Shopify provides various payment methods, third-party integrations, ongoing support and valuable ecommerce tools, including content creation and email marketing.
However, it's crucial to note that additional costs can accumulate due to transaction fees, payment gateway charges, maintenance, hosting, customisation and premium plans for professional reporting. The platform's strict lock-in policy may also pose migration challenges if your needs change.
3 - Squarespace for an exhaustive list of features
Squarespace is a notable ecommerce website builder celebrated for its striking templates and user-friendly drag-and-drop interface.
It boasts a comprehensive array of ecommerce features, including product variants, integrated payment gateways, inventory management and out-of-stock alerts. The platform also provides built-in tools for ad campaigns, advanced reporting, content management and SEO.
However, customisation options are restricted to template choices, limiting changes to colour hex codes, images and text.
4 - WooCommerce if you're a Wordpress master
WooCommerce, a popular open-source ecommerce plugin for WordPress, dominates the market with a 38.74% share.
If you're already using WordPress, WooCommerce Checkout seamlessly converts your website into an online store, integrating with WordPress's powerful content management system.
However, customisation requires technical expertise and while the plugin itself is free, expenses include a custom domain, hosting, SSL certification and integrations.
5 - Wix Stores for casual selling
Wix ecommerce Stores is beginner-friendly, offering numerous templates for creating content-rich online stores with simple drag-and-drop features.
It provides essential ecommerce features and plugin directory such as a shopping cart, secure payment options and search functionality, making it suitable for turning hobbies into online businesses.
However, it may not be ideal for complex, high-performance online stores. While it offers ease of use and flexibility, it has limitations in ecommerce capabilities, payment gateways and loading times for content-heavy pages, especially in the Lite plan, which lacks visitor analytics.
Making up your mind?
Ultimately, there's no one-size-fits-all solution when it comes to online store builders. The ideal platform for your business model depends on your specific requirements, budget and long-term goals. Carefully evaluate each option, considering factors like ease of use, customisation, scalability and security.
For a more in-depth comparison, including more details about pricing, explore our blog on the best online store builders 👈
How to create an online store
Everything you've done up to this point has been laying the groundwork for your online store. Now, it's finally time to start building one! Below, we'll show you how the setup process looks with Builder.ai:
1 - Setting up store and emails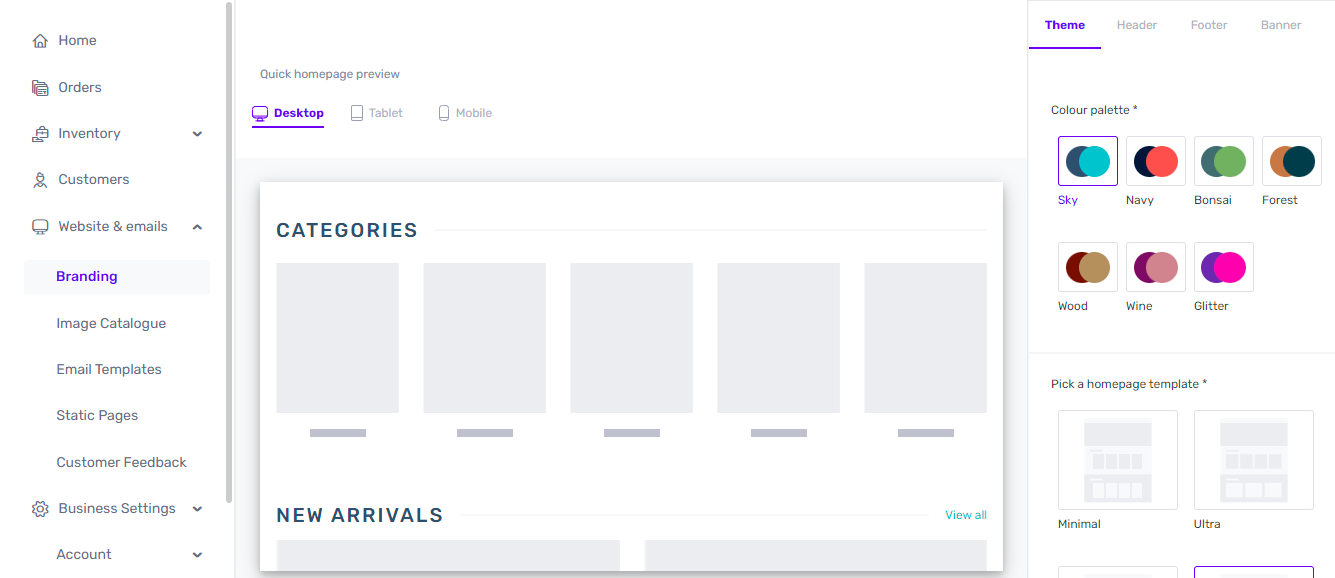 In the process of setting up your website, the branding phase plays a pivotal role in creating an appealing and user-friendly online presence.
This section allows you to add your logo, select a colour palette that aligns with your brand's identity and choose from available templates that can be customised in real-time.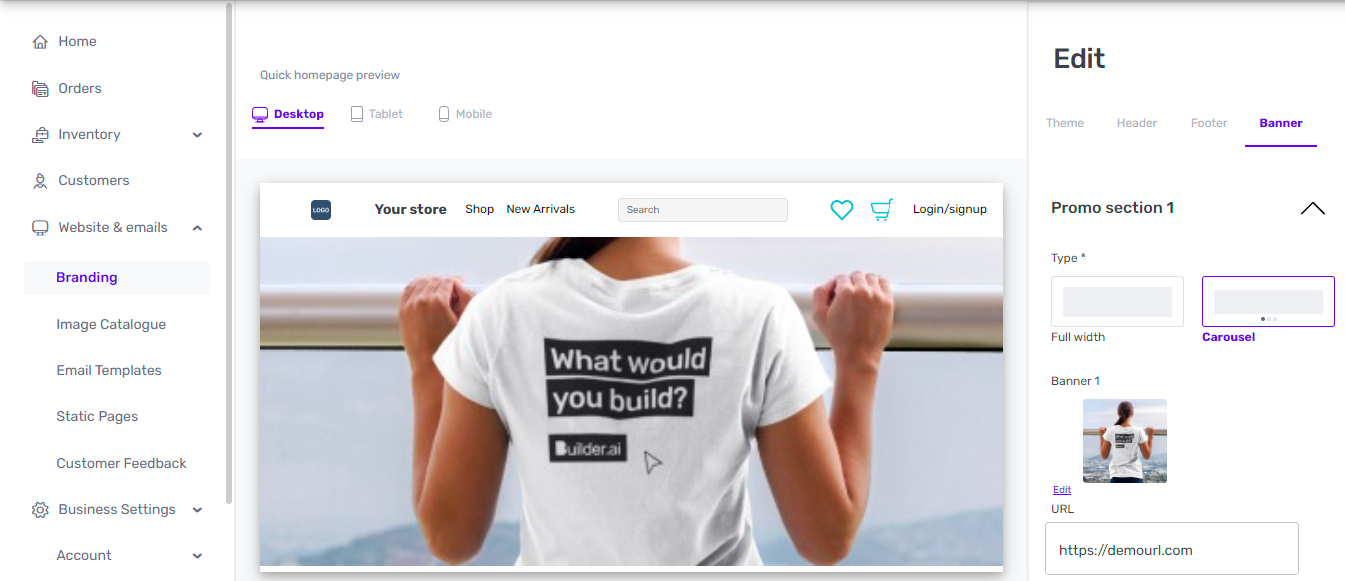 You can also use banners to highlight promotions and special offers to improve your conversion rates and preview how they look across various devices, including desktop, tablet and mobile.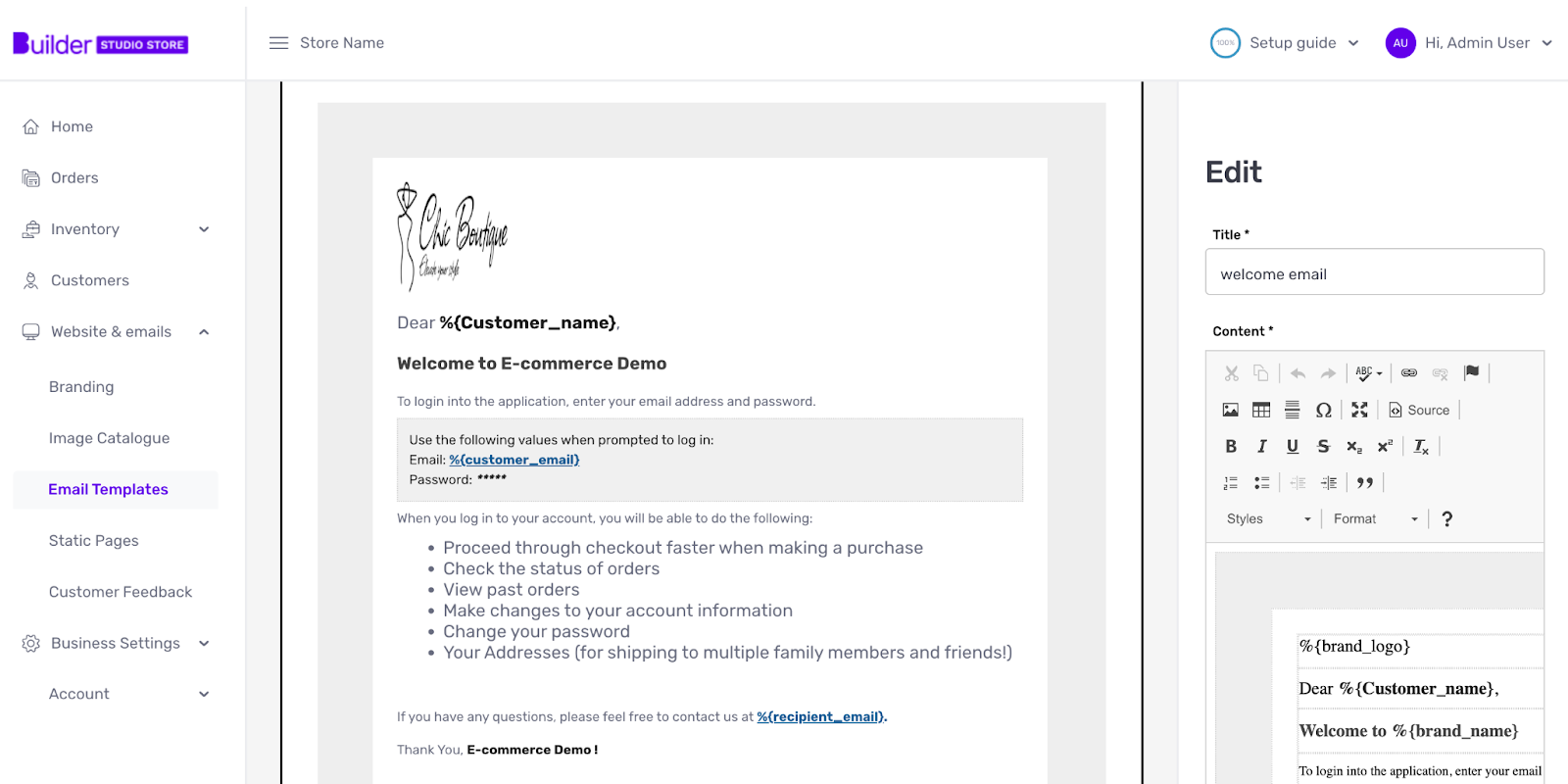 Additionally, within the email templates section, you can efficiently manage customer-facing and admin emails triggered by various actions, such as user sign-ups, one-time password (OTP) verification, order confirmations and payment notifications.
WithBuilder.ai's Studio Store, basic email templates are pre-filled, but customisation options are available, allowing you to edit existing templates or create entirely new ones to tailor your communication with customers and users.
2 - Configuring business settings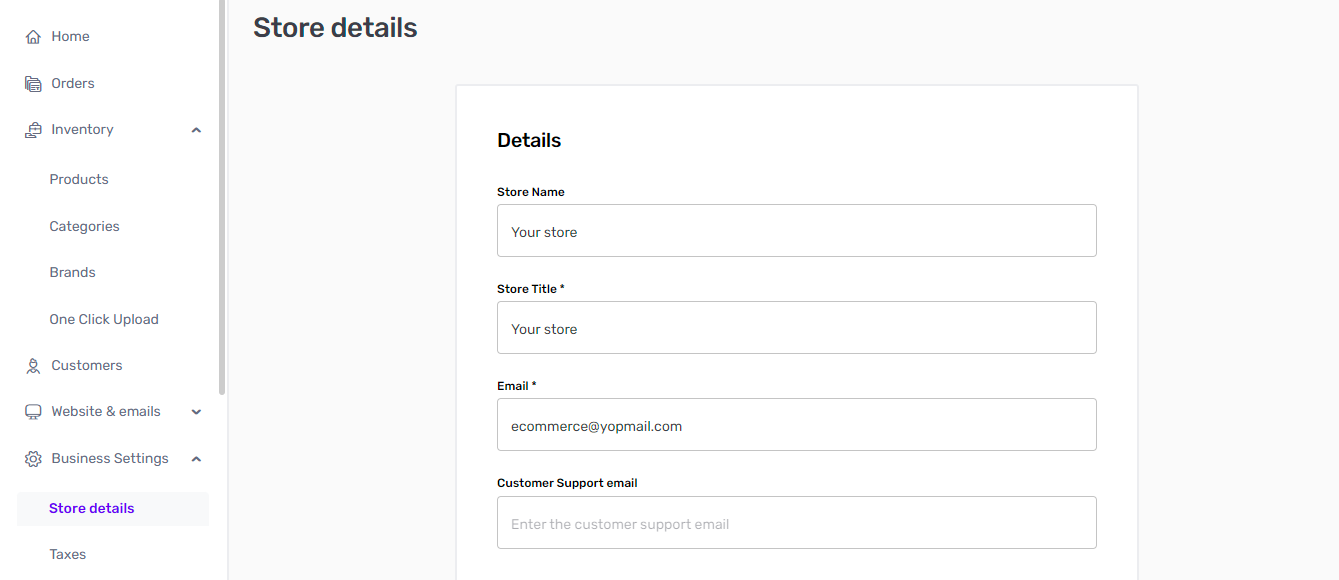 When setting up your online store, your next step is to fill out your "Store Details".
Here, you want to enter the basic store information, including your store name, title, contact information (email, phone, WhatsApp), address and currency preferences.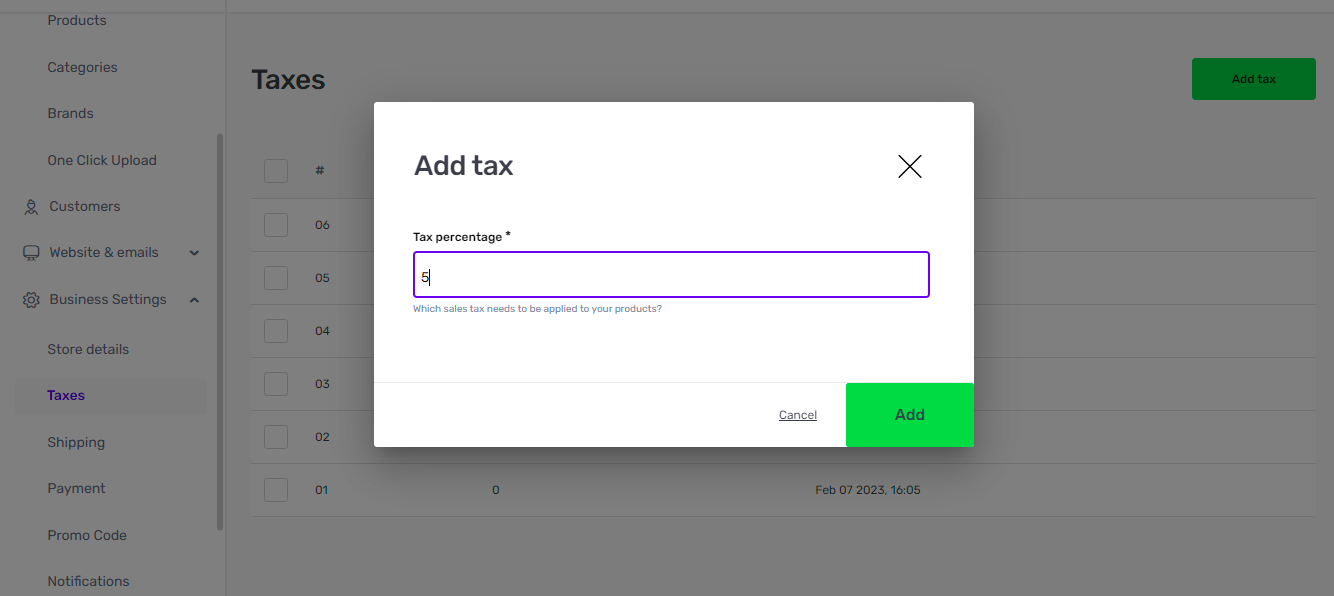 Managing taxes is equally important; within "Taxes", you can establish the applicable sales tax rate for your products.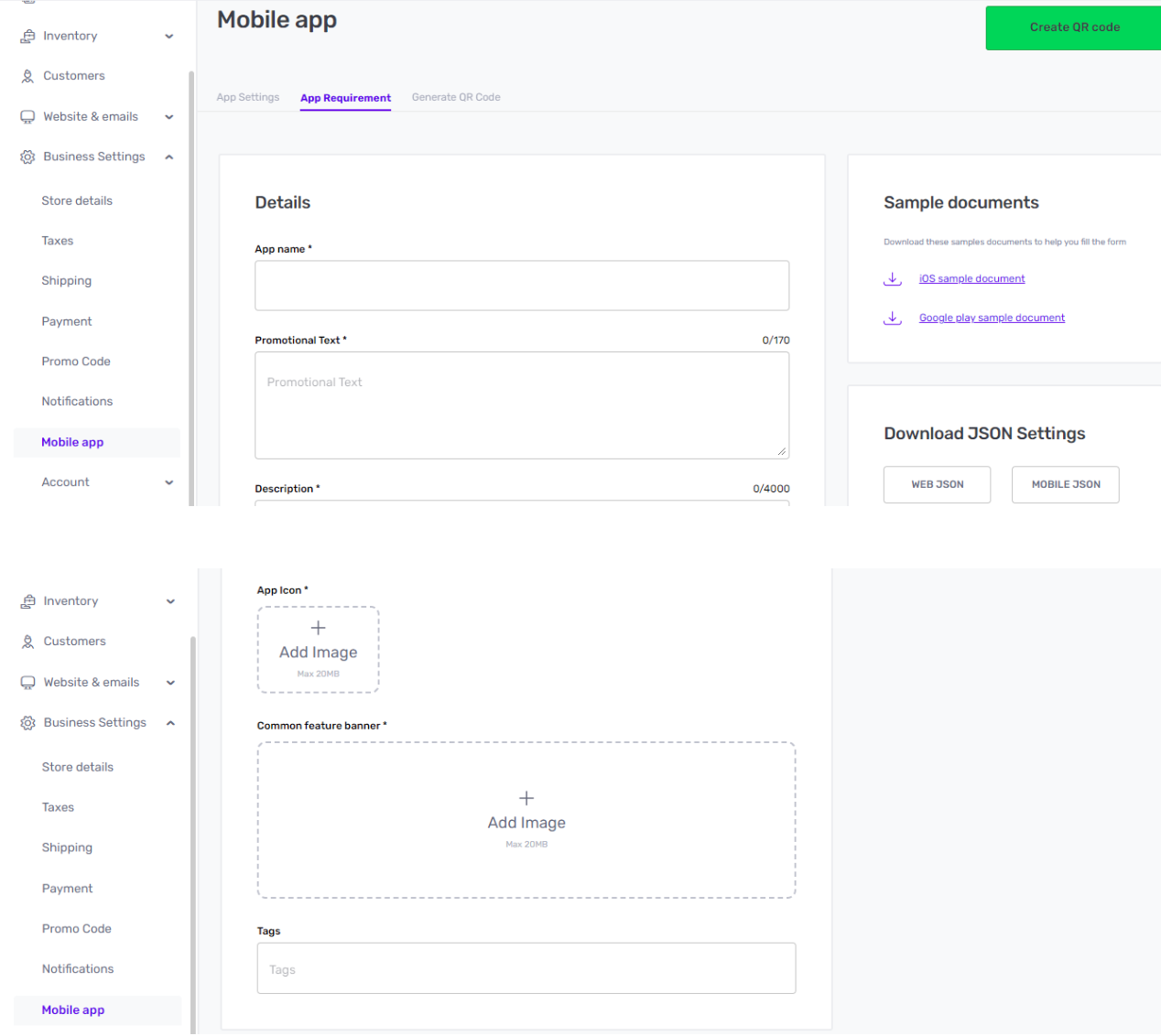 Additionally, when preparing to launch your mobile app, navigate to "App Settings" to select your primary app colour and then move on to "App Requirement", where you provide the necessary details for app submission to both the Apple App Store and Google Play Store.
This includes general app information, contact details, page URLs, pricing, distribution details, app category and other relevant data. Remember to create accounts on Google Play Store and Apple Developer for app publication by following the provided guidelines.
3 - Setting and managing inventory

Managing your online store's inventory is a crucial aspect of running a successful ecommerce plan for your entire business. To streamline this process, you can create categories and subcategories under Inventory, helping you organise products efficiently.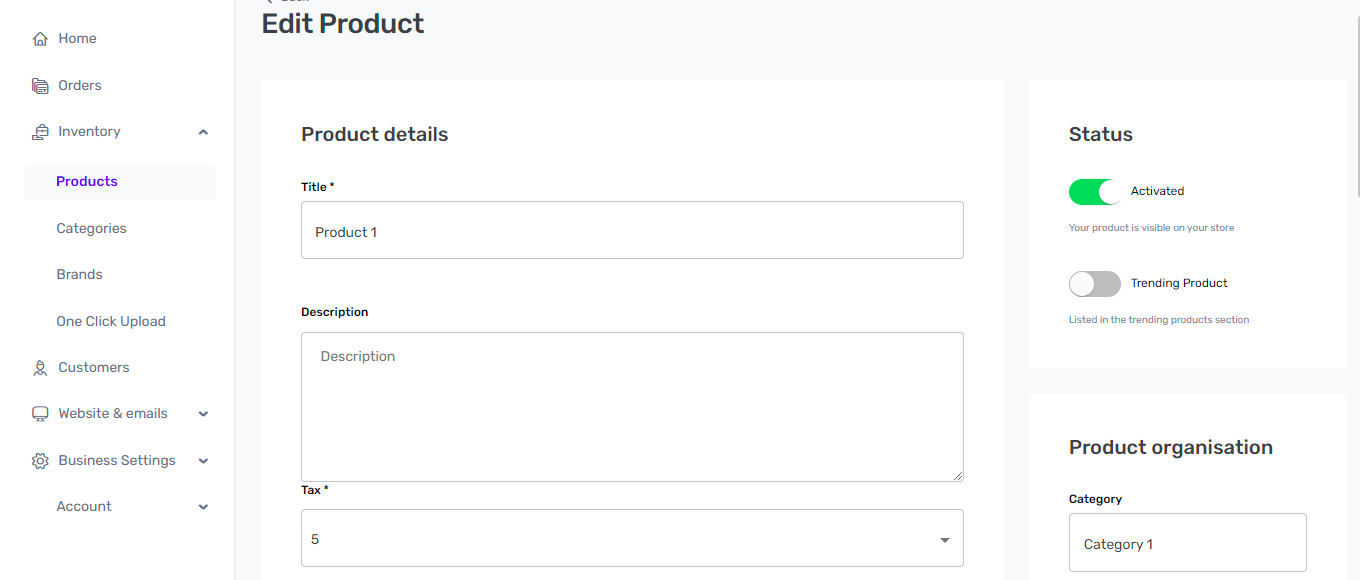 By assigning detailed product descriptions to specific categories and subcategories, such as "Electronics" and "Televisions," you make your store easy to navigate, enhancing the online shopping experience for your customers.
Moreover, you can upload multiple categories through CSV files, saving time and effort.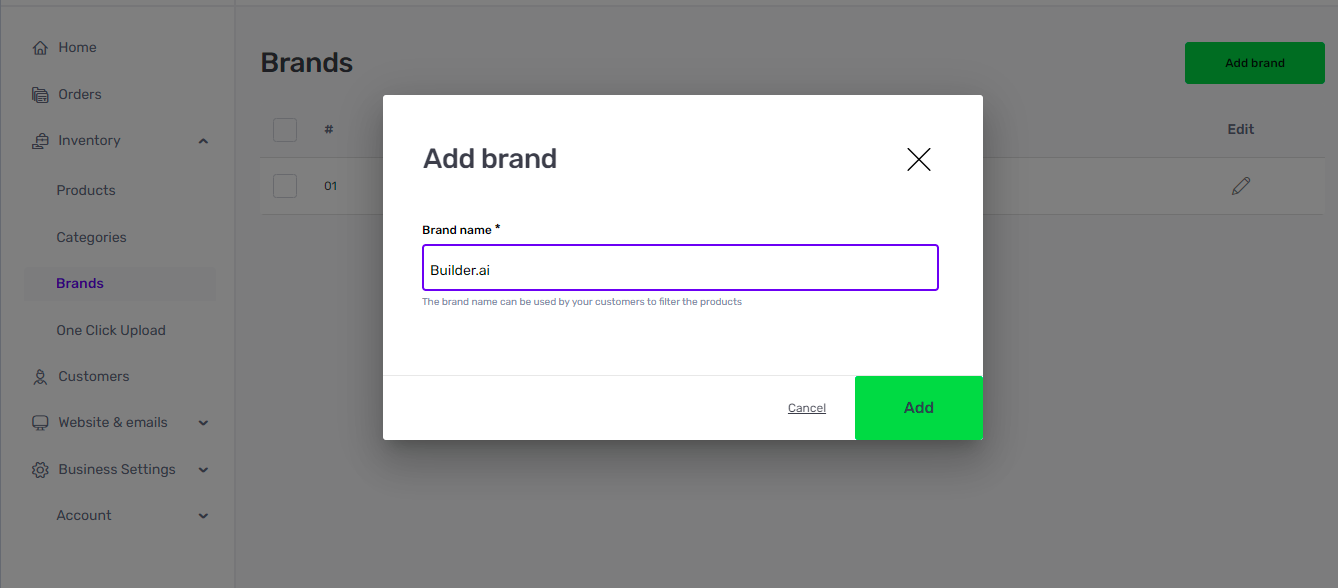 In the "Brands" section, meanwhile, you have the flexibility to add the various product brands your store offers. Whether you sell a range of brands or just your own, this feature allows you to further categorise your products and make it simple for customers to find what they're looking for.
Furthermore, you can bulk upload product details, including variants like sizes and colours, streamlining the process of building your product catalogue.
4 - Set up payments methods and shipping costs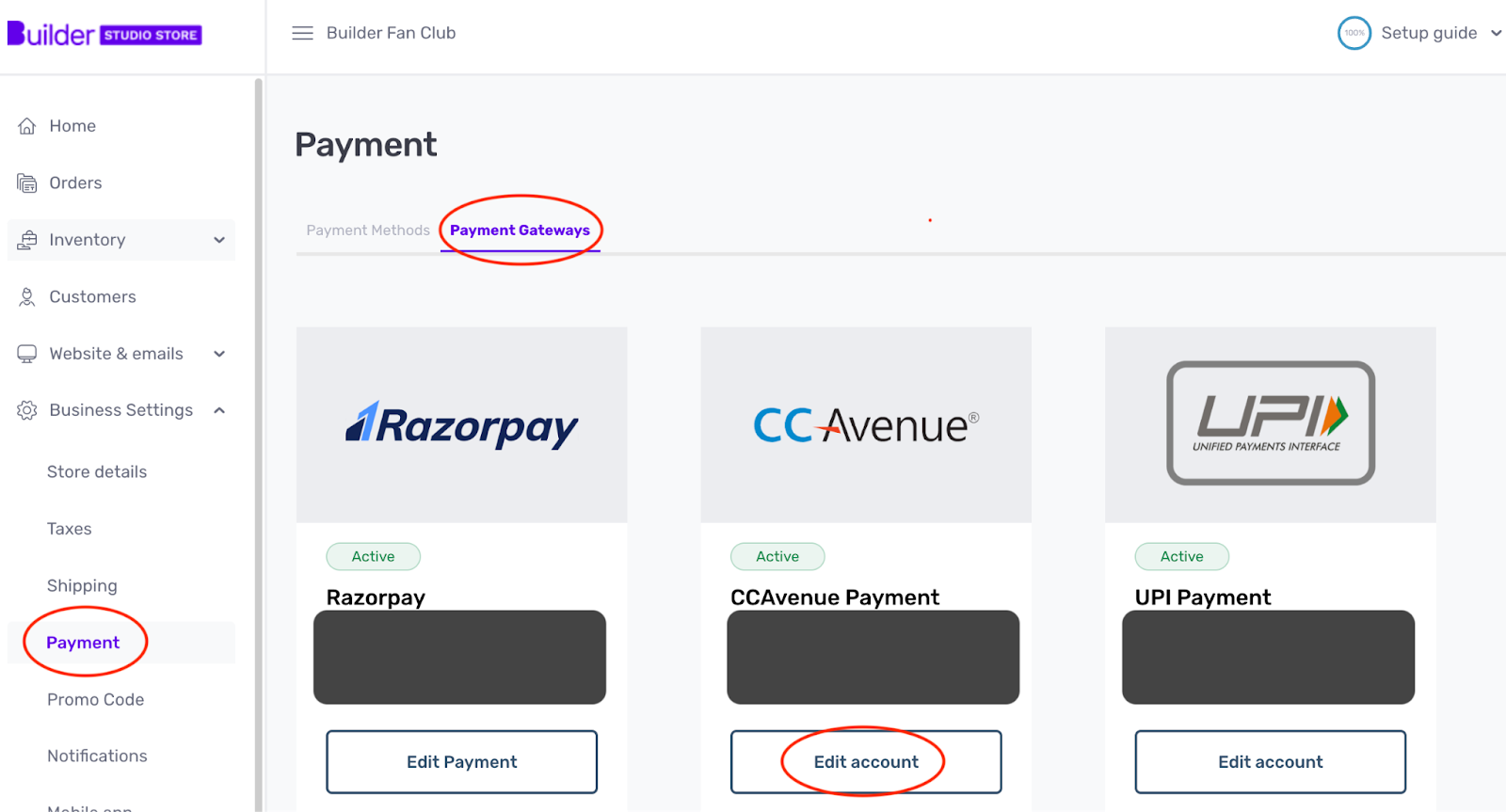 To create a seamless payment and checkout process, platforms like CCAvenue and Stripe offer seamless solutions. For CCAvenue, merchants need to create an account and obtain API keys and configure them in your store's settings.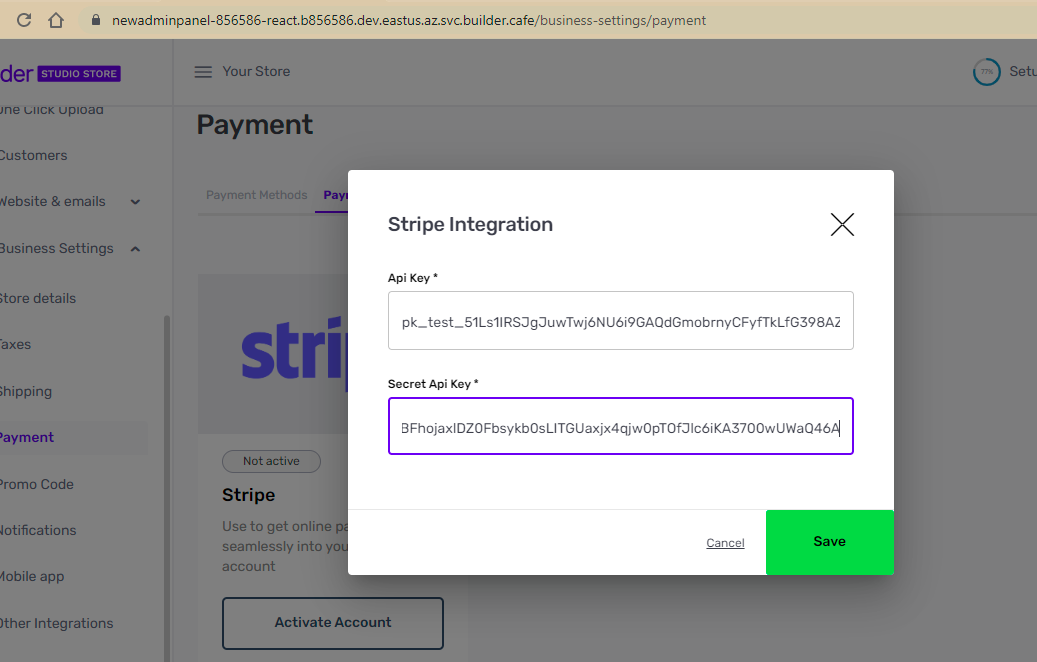 Similarly, Stripe integration involves registering an account, obtaining API keys and pasting them into your store's settings to activate the Stripe account.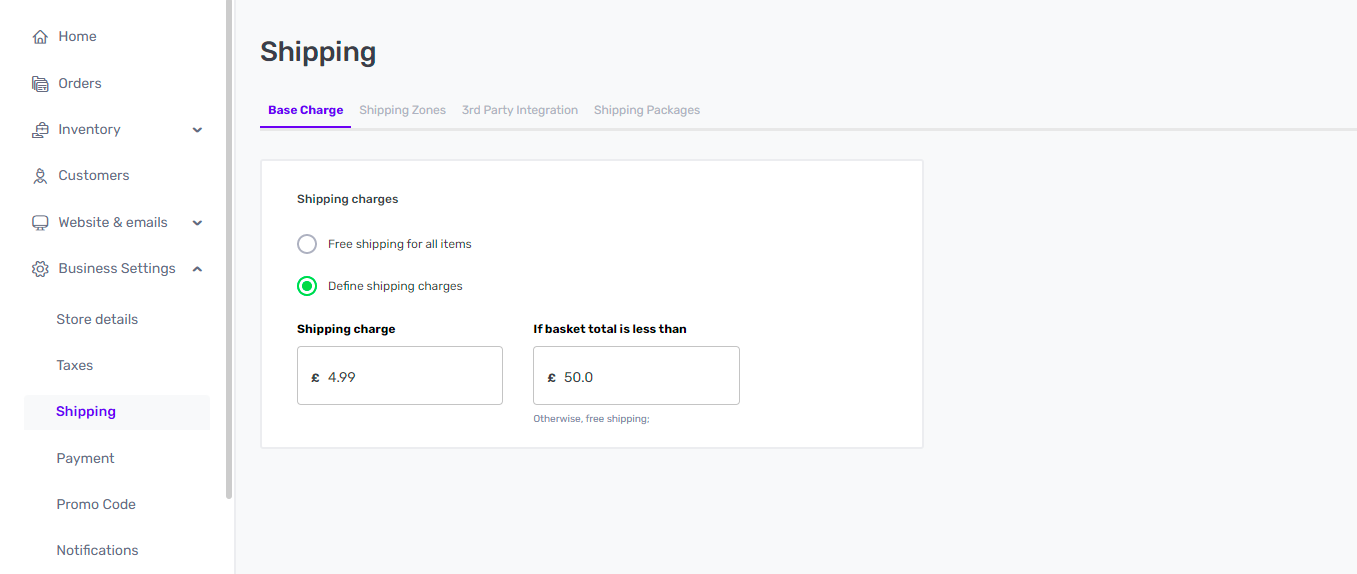 Now it's time to establish your shipping strategy.
Set up shipping options and shipping details in a way that your customers have complete clarity on their orders.
You can define shipping labels and set base charges based on order value, with an extra cost if you are a "made to order" brand.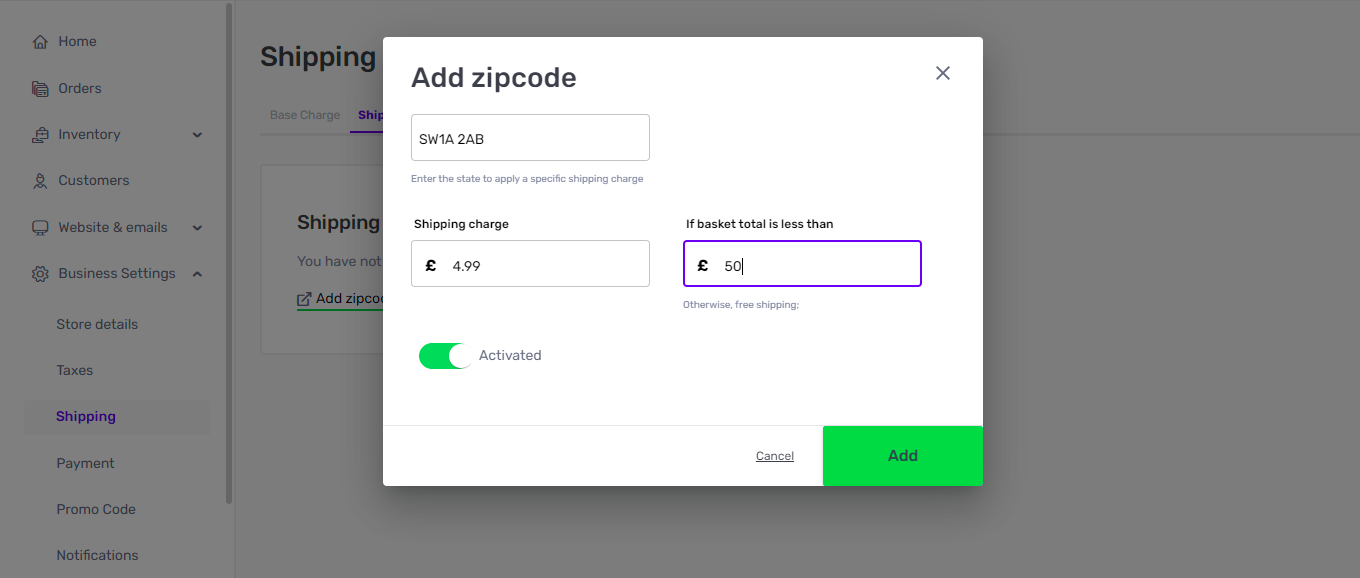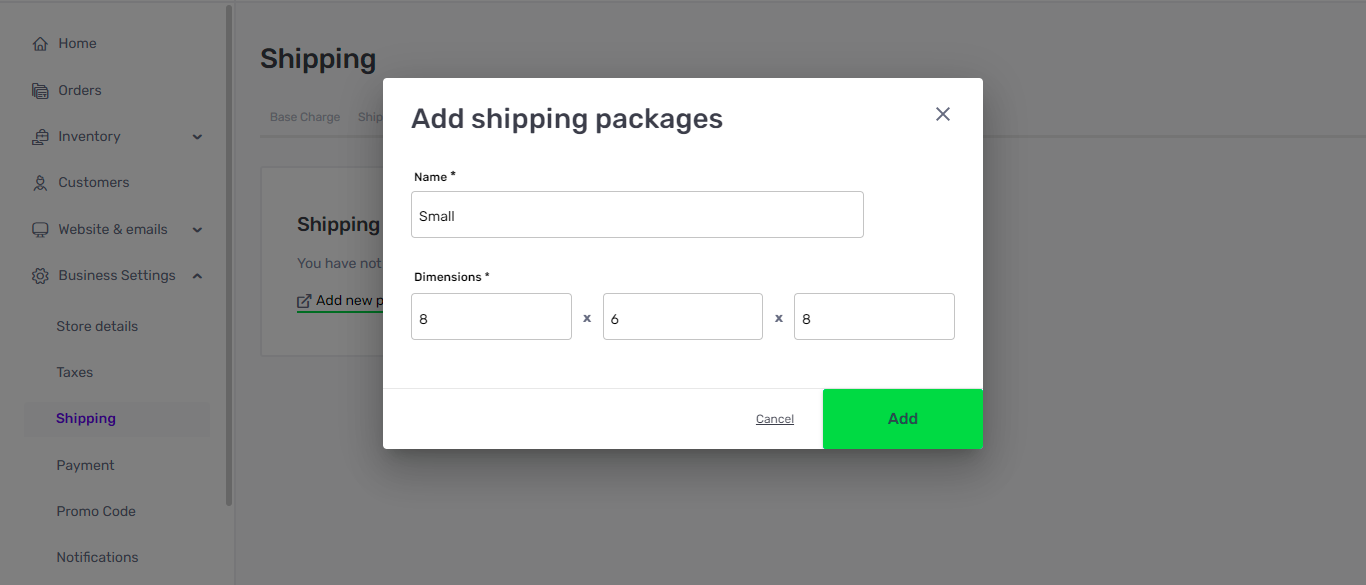 Shipping zones can be specified using zip codes, while you can also set up third-party integrations with logistics partners like Shiprocket and Stuart.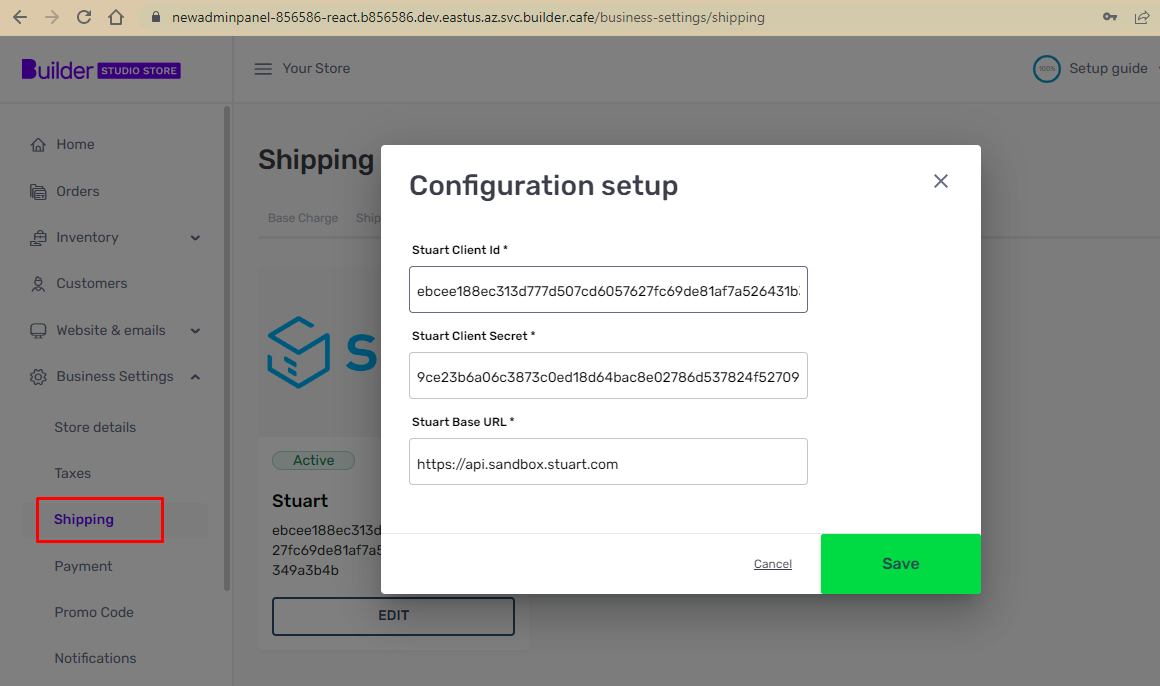 Once integrated, you can efficiently manage your payments and shipping settings.
5 - Manage orders easily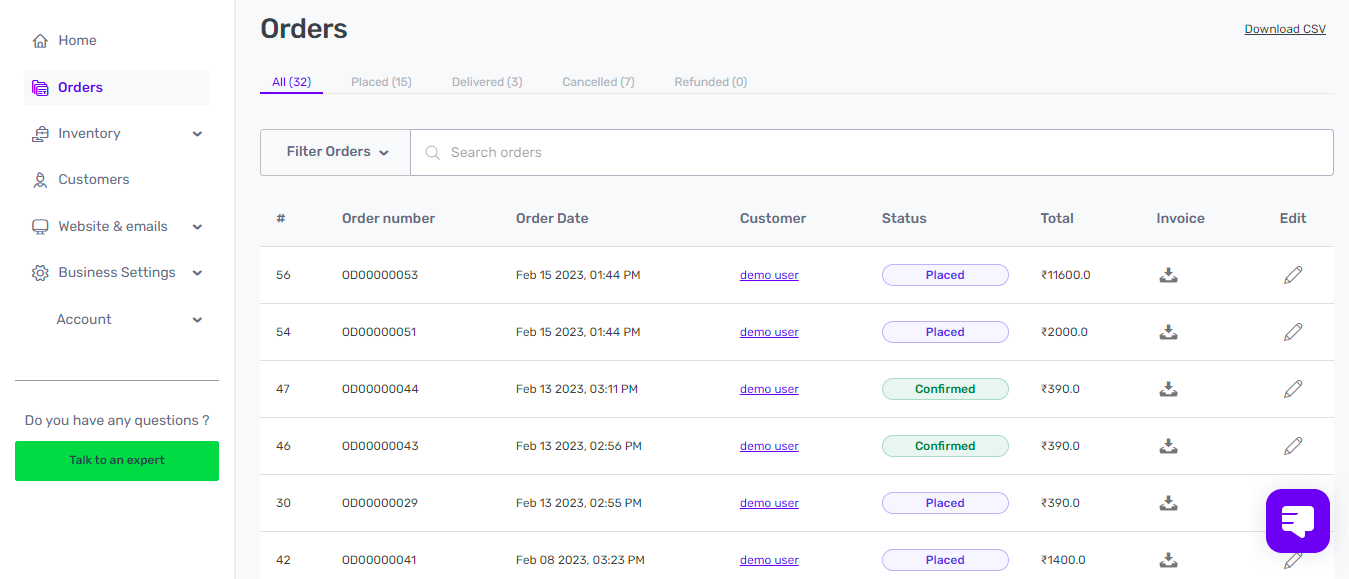 Now you're ready to launch and start accepting orders!
The "Orders" section serves as your command centre for managing orders efficiently. You can easily view, filter and process orders based on various criteria such as date range, order status and order amount.

Easy access to order details includes transparency on:
Item specifics and delivery addresses
Manual shipping labels have options like Confirmed, In Transit, Delivered, Cancelled, Returned and Refunded
Automatic invoice generation for each order
Easy order detail downloads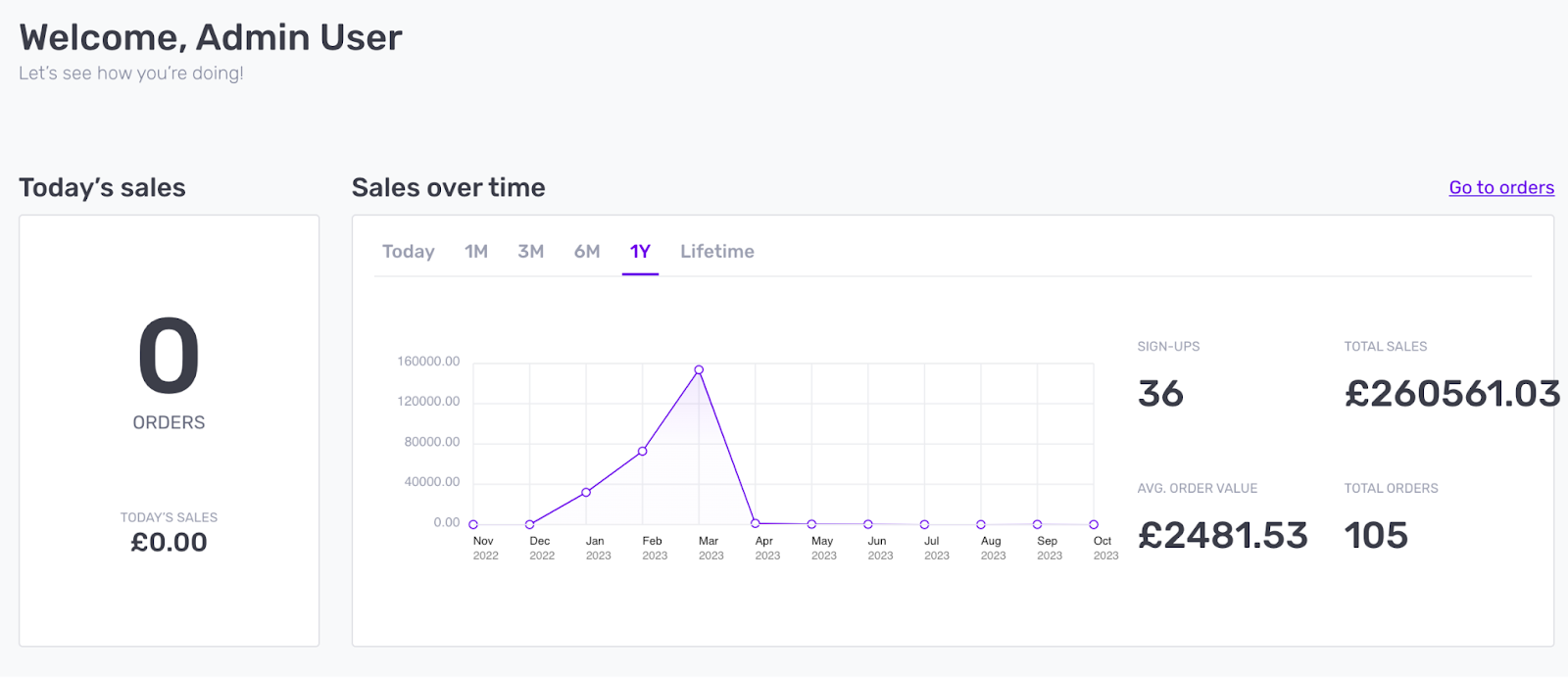 To keep a close eye on your store's performance, you need to head to your analytics dashboard. This provides valuable insights into sales trends over time, daily sales figures and downloadable order reports in CSV format, allowing you to monitor and analyse your entire business's growth.
How to market your online store (and get the cash register ringing)
Congratulations! Your online store is up and running. Question is, how do you get people to visit it, let alone ensure positive cash flow?
Well, investing in marketing is your bet. But when doing so, you need to spend your budget strategically. Here are a range things you can do to maximise your ROI:
Invest in customer retention strategies instead of chasing after new customers; after all, it's as much as four times cheaper to upsell existing customers than to acquire new ones
Onboard micro and nano influencers from social media platforms to gain trust in your niche and drive purchases, rather than blowing your budget on brand-building campaigns with macro and mega influencers
Use push notifications with caution and focus on serving store visitors with personalised promotional messages about special offers and discounts
Leverage search engine optimization (SEO) and app store optimization (ASO) to get eyes on your product listings, while securing app downloads.
Sprinkle social proof in the form of feedback throughout your website and app to help set user expectations and encourage conversions
Offer outstanding customer service to ensure that word of mouth spreads fast about your store
Be selective with paid advertising, investing in platforms with lower cost-per-click like X (formerly Twitter), Reddit and Quora
Monetise through social media marketing by selling through platforms like Instagram
For a full breakdown, check out our detailed guide on ecommerce marketing strategies 👈
Conclusion
Starting an online store takes passion, preparation and perseverance.
And you'll need plenty more of the same ingredients to make it a long-term success. The good news is, we're here to ease the burden.
When you build an ecommerce app and website with Builder.ai, we help you set up, manage and scale your business.
To learn more, book a Studio Store demo 👈
Want to build your online store?
Book a demo
Speak with one of our product experts today.
By proceeding you agree to Builder.ai's privacy policy and terms and conditions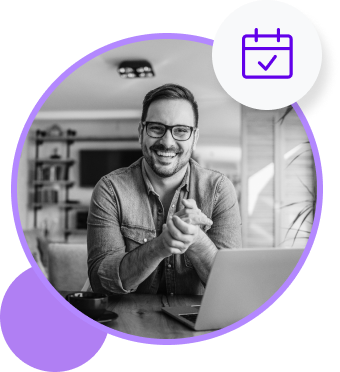 Ananth Ramanathan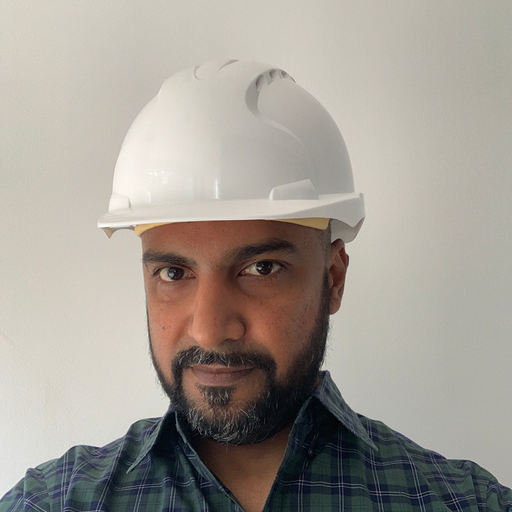 VP Studio Store at Builder.ai
Ananth Ramanathan runs Studio Store business at Builder.ai with a mission of digitising a 1M+ micro SMEs in the next 5 years. He oversees the commercial, product, and customer success functions to rapidly scale Studio Store globally. Ananth's an experienced tech business operator, a failed entrepreneur, and an active angel investor.