In the eternal words of author Karen Lamb:
"A year from now, you may wish you started today."
And the fact that you're here probably means you recognise that. So to help you get the creative juices flowing, we've created a list of 80+ profitable ecommerce businesses any entrepreneur can use to skyrocket their net worth.
With a bit of luck, one of these will land you on the Forbes Rich List in the next five years.
Without further ado, let's dive in! 👇
16 business-to-consumer (B2C) ecommerce business ideas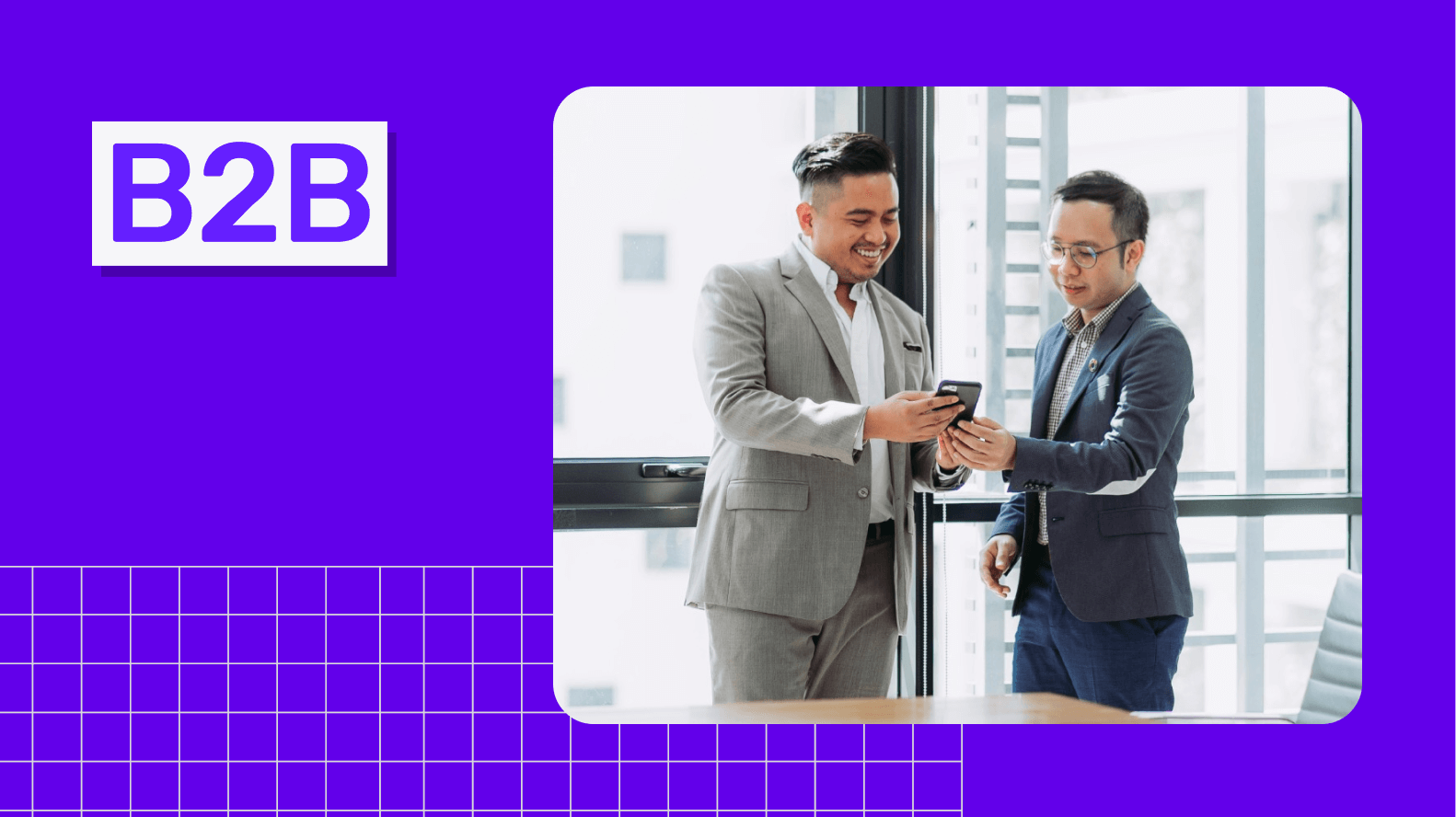 1 - Personalised subscription boxes
Personalised subscription boxes cater to the diverse tastes and interests of consumers.
For example, they range from cosmetic and beauty products to snacks, books and even soccer jerseys. Creating one of your own, targeted at a niche community, could help foster long-term engagement and loyalty.
Learn more about building an online store 👈
2 - Virtual fitness classes and training
By leveraging live streaming and on-demand functionality, you can create an online platform that provides virtual classes, one-on-one training sessions and holistic wellness programmes.
Within this platform, you could also sell branded exercise gear and natural products to support your clients' fitness regimes
Learn more about creating fitness platforms 👈
3 - Plant-based food and meal kits
Create an ecommerce store that sells a wide range of plant-based and vegan food products, such as ready-to-cook meal kits with pre-portioned ingredients and recipes.
Appeal to health-conscious consumers by catering to the growing demand for healthier, more sustainable and cruelty-free food options.
4 - Baby wellness store
Are you passionate about parenting? Then you could create aplatform for baby products, clothing, accessories, toys and furniture! To amp up the user experience you could provide accurate size and fit visualisation, reducing the need for returns, and increasing customer trust in their purchases.
5 - Customised 3D-printed products
Allow customers to design and personalise 3D-printed products such as custom jewellery and phone cases, as well as unique home décor items and personalised figurines.
To achieve the same you can create a user-friendly interface that allows customers to easily customise their products and enjoy the thrill of owning something truly one-of-a-kind.
6 - An AI-powered fashion label
Implement sophisticated artificial intelligence algorithms to provide personalised fashion recommendations based on customers' preferences, body type and style preferences.
You could ensure a seamless online shopping experience that allows customers to discover new styles that match their personal preferences while you are at it!
7 - Smart home automation devices
Imagine an online store that sells smart home products such as smart speakers, automated lighting systems, thermostats and security cameras.
Consumers could package the items they want and create an intelligent living environment, improving convenience, energy efficiency and home security.
8 - Online salon services app
Have a salon business? Then it's time to take it online and let your customers book and pay for appointments online.
Not just that, but you can also use this platform to manage your staff schedules and sell the products you stock in store.
Learn more about taking your salon online 👈
9 - An arts and crafts e-store
Ever felt the frustration of struggling to find a way to channel your child's boundless energy into meaningful learning experiences?
Then you could create an arts and crafts e-store, offering a myriad of artistic supplies and craft essentials that transform idle hours into hands-on learning adventures.
See how SafariArts created an online arts and crafts store with Builder.ai 👈
10 - Interactive children's educational toys
Interactive toys that combine physical play with educational elements encouraging children's creativity and problem-solving could be a great ecommerce business idea for anyone working in the childcare sector or for entrepreneurial parents who've spotted a gap in the market.
11 - Personalised home décor and art
Creating an ecommerce store where customers can personalise home décor items like canvas prints, wall art, cushions, and personalised photo gifts allows customers to tailor their living spaces with one-of-a-kind pieces.
This type of business is also ideal for dropshipping, meaning the barrier for entry is low and potential returns are high.
12 - Discount stores
Savvy shoppers across the globe are constantly on the lookout for their next bargain. So why not cater to them with an online discount store? You could provide cut price deals on anything from clothes to electronics, ensuring customers make huge savings on recommended retail prices (RRP).
13 - Thrift store for second-hand products
To cater to more environmentally aware customers, you could open an online thrift store stocking low-cost, pre-owned clothing, accessories, crafts, furniture and more.
Selling these types of products helps to ensure that business owners have a low carbon footprint as long as your aim is to serve a local, rather than a global, customer base.
14 - Pet product subscription box
Pet parents are constantly looking for improved ways to streamline pet care costs.
As a result, you could create a range of subscription boxes to make their lives easier. These boxes could contain clothing, pet food, treats,and accessories, among other things, while you could also consider offering monthly, bi-monthly and fortnightly plans.
Conducting questionnaires will help you learn about your target audience's preferences, helping to ensure that your products meet their needs.
15 - Online plant and garden store
Creating an ecommerce platform that sells a wide variety of plants, gardening tools and accessories will help you cater to foliage fanatics, while providing plant care resources and tips will help you improve customer loyalty.
16 - Smart wearable devices' store
A niche store focused on providing customers with a variety of smart wearable devices, such as fitness trackers, smartwatches, and health monitors, could appeal to a range of fitness fanatics hoping to track and manage their health goals.
This could include cyclists, runners, athletes, gym goers and more.
Need more ecommerce insight? Join the Builder.ai community
19 online marketplace business ideas
1 - Customised 3D-printed products marketplace
An innovative platform like this one brings together talented designers and enthusiastic consumers. There, they collaborate on the creation of personalised products using cutting-edge 3D printing services.
Whether it's custom-made jewellery, one-of-a-kind home decor items or personalised gadgets, you can make every purchase for your customers truly one of a kind.
Learn more about building online marketplaces 👈
2 - Sustainable and eco-friendly marketplace
Whatever industry you look at, sustainability is a key consideration.
And by creating a marketplace full of environmentally friendly products and brands, shoppers can confidently support a cleaner future by buying eco-friendly clothes, sustainable home basics and zero-waste lifestyle products.
As we all know, many businesses are attempting to climate-proof their operations in order to remain viable in the future. But you can do this from the get go.
3 - AI-powered virtual stylist marketplace
That sounds futuristic, right? A platform like this would seamlessly integrate cutting-edge AI technology into the fashion world.
It could analyse users' style preferences, body measurements and fashion trends to offer expertly curated outfit recommendations, eliminating the hassle of shopping and ensuring a personalised and on-trend wardrobe.
Learn more about building retail platforms 👈
4 - Smart home automation marketplace
Smart houses are no longer a distant dream. With Internet of Things (IoT) companies lining up to develop better home automation solutions, it's time to create a marketplace that only sells products from these brands.
This comprehensive marketplace would embrace smart living, presenting a wide range of smart home devices, from smart thermostats and security systems to voice-activated assistants and automated lighting solutions, transforming houses into efficient and connected smart homes.
5 - Virtual reality (VR) travel marketplace
Imagine being able to experience a location before you booked your dream holiday.
Well, a VR travel marketplace makes that possible, allowing users to virtually explore destinations worldwide, immerse themselves in cultural landmarks and even plan their dream vacations without worrying about those expensive regrets.
6 - Health and wellness subscription box marketplace
Subscription boxes make it much easier for customers to make repeat orders of the products they love most. And with health and wellness needs on the rise, this type of marketplace could prove popular.
These boxes could be filled with monthly supplies and nourishing teas, natural skincare products, mindfulness tools and wellness goodies, inspiring a holistic lifestyle.
7 - Local artisan and handcrafted goods marketplace
The best way to celebrate craftspeople who aren't tech-savvy? Set up an easy-to-use marketplace for artisan and handcrafted goods, including intricate pottery, handmade textiles, bespoke jewellery and much more.
As a result, you can help shoppers support local communities and cultures from anywhere in the world.
8 - Personalised nutrition and meal planning marketplace
With sedentary, screen-centred lifestyles on the rise, individual health tracking is becoming increasingly important.
That's where personalised nutrition and meal planning marketplaces come in. With one, you could help app users to make more holistic health choices, using advanced algorithms to create personalised nutrition plans, recommend dietary supplements and facilitate the delivery of customised meal kits from various local vendors.
9 - Up-cycled and recycled products marketplace
When we were 10, we were all taught the three Rs of managing waste. However, upcycling is a relatively recent concept. It is a method of reusing rejected products or materials to create a product of higher quality or value than the original.
This marketplace has the potential to reshape sustainable shopping by providing a varied range of products created from up-cycled or recycled materials, supporting circular economy ideas and encouraging customers to make eco-conscious choices without sacrificing style or quality.
10 - Plant-based foods and vegan marketplace
Vegan diets are becoming increasingly popular for both ethical and health reasons, cutting out meat and dairy altogether.
For vegans and environmentally aware consumers, this platform could curate a varied choice of plant-based food alternatives, cruelty-free beauty items and eco-friendly natural products from multiple suppliers, allowing them to match their purchase decisions with their ideals.
11 - Niche pet products marketplace
With over a billion pets in families globally, their product industry is exploding.
This pet-specific marketplace may cater to the different demands of pet owners by providing unique and functional products adapted to specific pets, ranging from luxury pet accessories to personalised pet care services, guaranteeing that every furry friend is loved and cared for.
12 - E-learning and skill development marketplace
With the job market becoming increasingly competitive, upskilling both inside and outside of working hours is on the rise.
And with many e-learning companies springing up, there's a need to bring them all together in one platform so that buyers can pick and choose what to learn.
By giving users access to a diverse range of online courses, expert-led workshops and mentorship programmes, you can help them to unleash their potential in their chosen industries.
You could charge for these either as a subscription or on a one-off basis.
Learn more about building e-learning platforms 👈
13 - Local services marketplace
We're often complaining about how difficult it is to maintain our homes. People frequently don't know where to find experts or who to trust from the seemingly endless array of prospects on Google.
As a result, you could develop a user-friendly platform that connects people with reputable service providers who provide a wide range of activities, from home repair and gardening to personal training and tutoring, thereby strengthening local communities and generating a sense of solidarity and neighbourly collaboration.
14 - Sustainable fashion rental marketplace
We've heard of fashion rentals before, but one for sustainable and eco-friendly clothing may be a new one to try!
This environmentally friendly platform has the potential to change fashion consumption by allowing users to rent high-quality, sustainable fashion pieces for special occasions, thereby reducing fashion waste and promoting a circular fashion economy.
15 - Autonomous vehicle accessories marketplace
An autonomous vehicle, also known as driverless vehicles, operates and executes vital functions with minimal human oversight.
And for the (very) forward thinking among you, a marketplace for these vehicles' accessories could be something to hedge your bets on.
This platform could provide extras and upgrades to improve safety, convenience and comfort, ensuring that owners remain at the pinnacle of automotive technology.
16 - Augmented reality (AR) furniture shopping marketplace
Whereas purchasing furniture is a whole day out, virtually placing it in an online mock-up of your home not only saves time, but also makes decision making easier.
Leveraging AR, your furniture shopping marketplace would allow users to digitally arrange furniture from a wide range of manufacturers in their homes, letting them envision how items will fit and complement their living environments.
17 - Social impact marketplace
Creating a platform that only highlights items and businesses that support social issues, multiplying positive effects with each purchase, could help make the world a better place one transaction at a time.
18 - Personalised skincare and beauty marketplace
The skincare and beauty sector is rapidly expanding. And with so many brands to choose from, no one knows which product will benefit their individual skin type.
An online marketplace for specific beauty needs might employ artificial intelligence to examine the user's skin types and issues, delivering customised skincare and beauty product suggestions from reputable and ethical manufacturers.
19 - Indoor farming and urban gardening marketplace
As more people turn to growing their own produce, an urban gardening and farming marketplace may be worth a shot.
This marketplace could offer a wealth of indoor farming equipment, hydroponics kits and urban gardening materials, allowing customers to grow their products in a sustainable and effective manner.
4 Business-to-business (B2B) ecommerce business ideas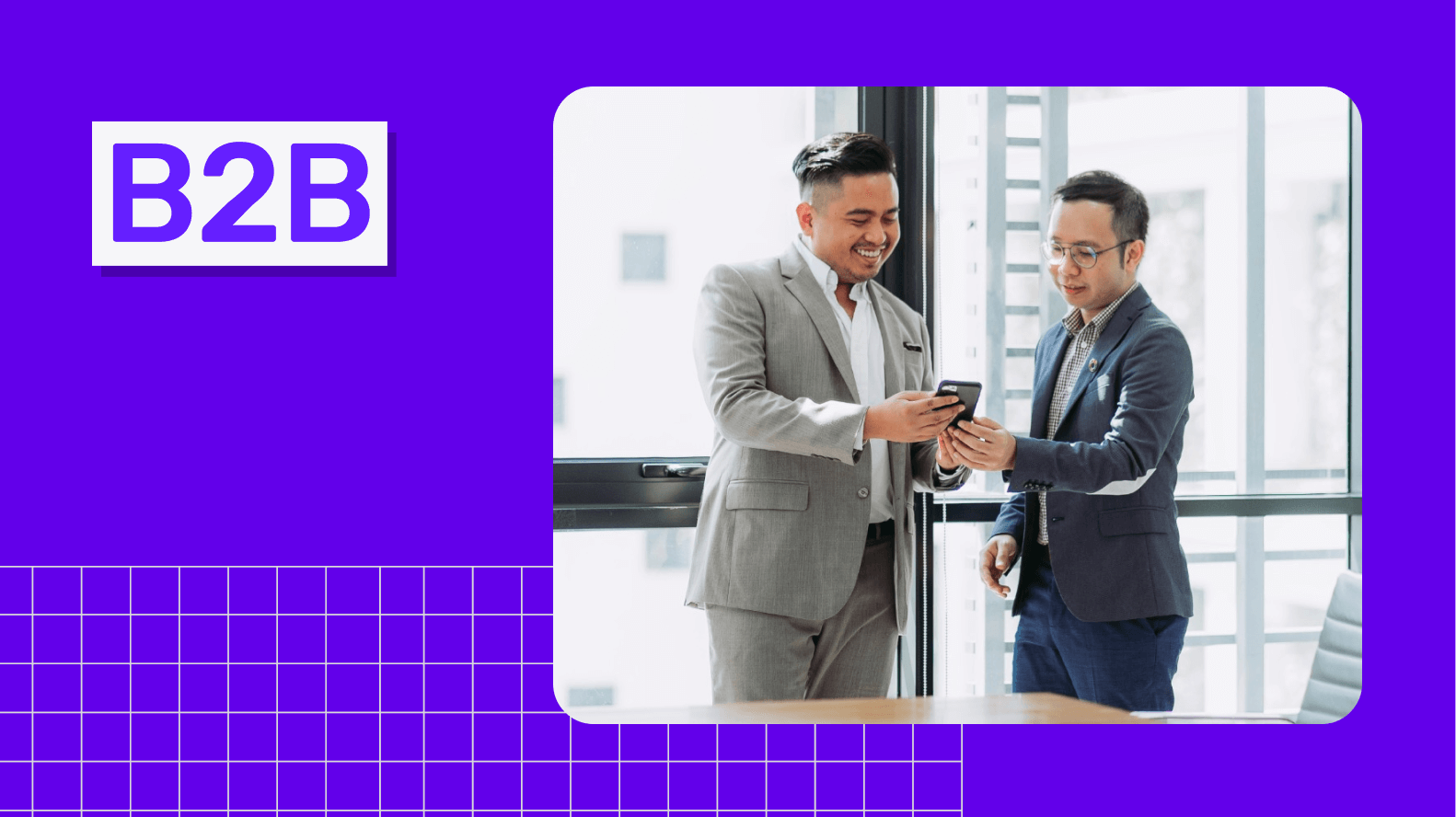 1 - Sustainable office supplies marketplace
A B2B ecommerce platform can offer a wide range of eco-friendly office products, such as recycled paper, energy-efficient electronics and reusable supplies, in response to the growing awareness of environmental sustainability.
This marketplace would cater to companies that want to align their procurement practices with environmentally responsible values, allowing them to make greener choices while still meeting their office needs.
2 - Customised business gifting solutions
Corporate gifting is an important part of business-to-business relationships, and a specialised platform can provide personalised and thoughtful gift options.
Businesses can show appreciation to clients and employees by providing a curated selection of high-quality items, strengthening loyalty and fostering positive connections.
3 - On-demand B2B manufacturing network
Traditional manufacturing processes can be time-consuming and expensive, particularly for businesses that require customised products.
An on-demand manufacturing network, which connects businesses with local manufacturers capable of quickly producing custom orders, can help to solve this problem. This streamlined manufacturing approach would enable small-batch production, reduce lead times, and improve supply chain flexibility.
4- B2B health and wellness marketplace
For businesses that prioritise employee wellbeing, a B2B health and wellness marketplace could provide a variety of products and services tailored to corporate clients.
Wellness programmes, fitness equipment, mental health resources and ergonomic office solutions could be available here. And by using them, businesses could increase employee productivity and foster a positive work culture.
15 consumer-to-business (C2B) ecommerce business ideas
1 - Freelance services marketplace
Create an online platform that connects businesses with a network of talented freelancers who offer a variety of skills and services.
Consumers can use their expertise in areas such as graphic design, writing, web development, and virtual assistance to meet the project requirements of businesses, creating a win-win situation for both parties.
2 - User-generated content platform
You can build a content marketplace where visionaries, photographers, artists and creators can upload and sell their original creations such as photos, videos, music, or artwork to businesses looking for compelling and authentic content for marketing campaigns and promotions.
3 - Product review and feedback platform
Client testimonials not only help potential buyers to make a final decision on vendors, but they also impact the development and positioning of products and services.
By reducing spam reviews and becoming the go-to platform for your niche, you can help everyone in your ecosystem to thrive.
4 - Crowdsourced product ideas
If you're looking for the next big idea, why not ask people for it?
An online marketplace where businesses can seek out innovative product ideas and concepts from consumers could help with product development.
Consumers could submit their original concepts, while businesses could choose to buythe most promising ones, fostering creativity and potential collaborations.
5 - Data and market research exchange
Fostering buyer and seller relationships through a consumer data and market research marketplace could be an interesting prospect for experts in the field.
Through this, businesses could gain useful information to inform their marketing strategies, and consumers can profit from their data contributions.
6 - Consumer testing and beta programs
Imagine a marketplace for digital products where businesses are able to find potential customers for product testing and beta programmes.
Consumers can test and provide feedback on pre-release products, assisting businesses in refining and optimising their offerings.
7 - Influencer marketing marketplace
Influencer marketing is now a strategy leveraged by all kinds of different organisations. And to make collaborations easier, you could create a platform for businesses to connect with micro-influencers and content creators.
Through this, consumers who have a large following and influence in specific niches could improve the effectiveness of business marketing efforts.
8 - Exclusive consumer focus groups
Allow businesses to conduct virtual focus groups with selected consumers in order to gather valuable insights and feedback on products and marketing strategies.
Consumers can attend these exclusive sessions and share their thoughts and experiences.
9 - Talent acquisition platform
Imagine creating an online job board where companies can post project-based tasks or temporary positions.
Consumers with relevant skills and expertise can apply for these positions, allowing businesses to find flexible and cost-effective talent solutions.
10 - Product naming and tagline services
Create a service that allows businesses to crowdsource naming ideas for new products or catchy taglines and slogans.
Consumers' creative input can help shape a brand's identity and marketing messaging.
11 - Virtual product testing and prototyping
Provide a platform for businesses to allow customers to virtually test and experience products through interactive simulations and prototypes.
This allows companies to get early feedback and make necessary improvements before releasing their products.
12 - Consumer-driven market research
Allow businesses to gain access to consumer communities and panels for in-depth market research.
Consumer insights and opinions can help businesses guide their decision-making and product development processes.
13 - Logo and branding design contests
Organise design competitions in which consumers can submit logo and branding concepts for businesses looking for a unique and creative visual identity.
Businesses benefit from diverse design ideas, and consumers can showcase their artistic abilities.
14 - Consumer-generated ad campaigns
Create a platform where businesses can get user-generated content for their advertising and marketing campaigns.
As their authentic content resonates with a larger audience, consumers become brand advocates.
15 - Consumer loyalty and referral programs
Create a service that assists businesses with implementing customer loyalty and referral programmes.
Customers are rewarded for their loyalty as well as for referring new customers, resulting in stronger customer-business relationships.
Need more ecommerce insight? Join the Builder.ai community
10 consumer-to-consumer (C2C) ecommerce business ideas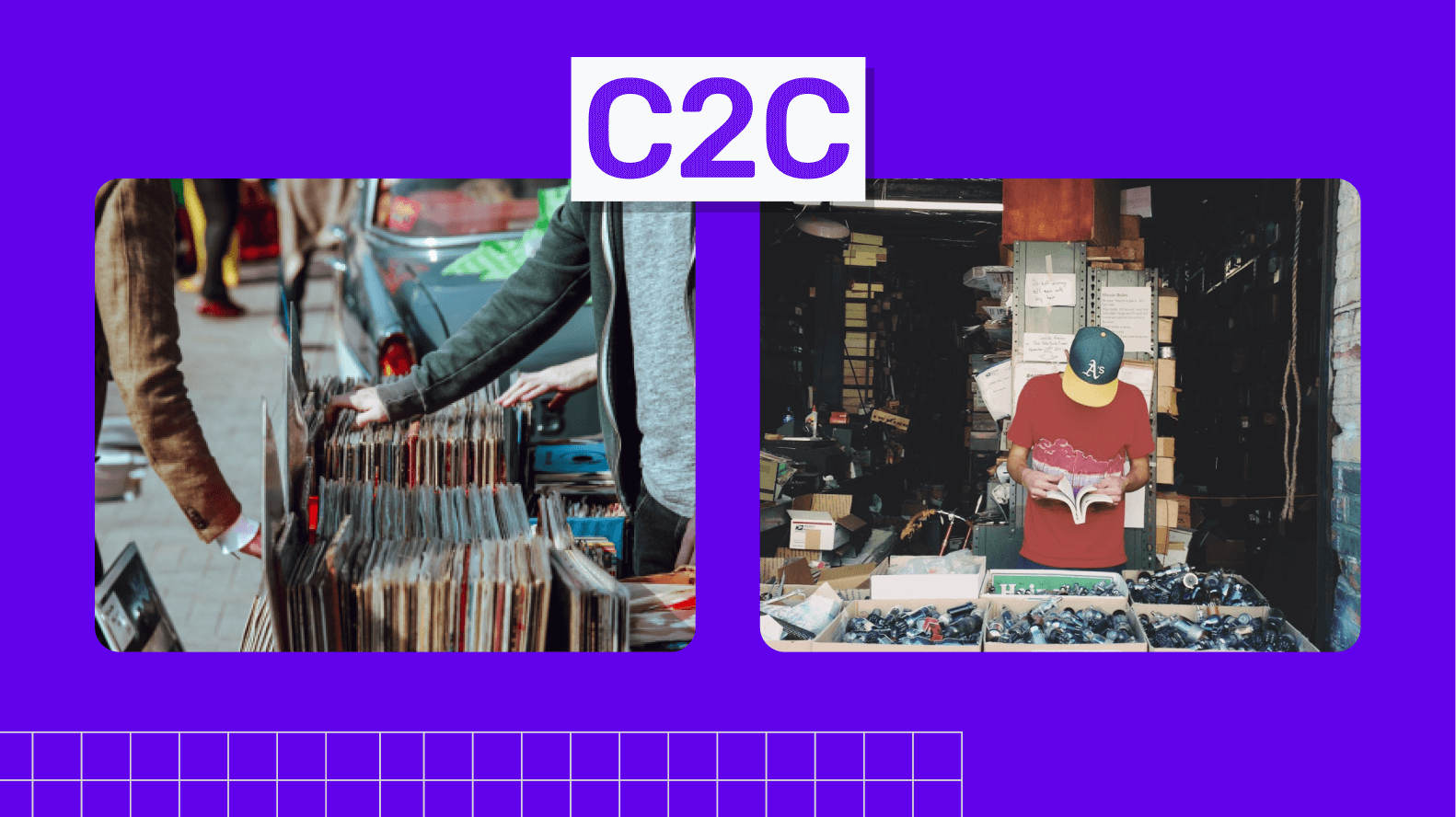 1 - Peer-to-peer rental marketplace
Create a platform that facilitates consumer rentals, allowing them to rent out items such as camping equipment, party supplies and specialised equipment.
Users can easily browse available rentals, schedule pick-up or delivery, and transact securely with one another.
2 - Virtual garage sale app
Reimagine your garage sales with a mobile app that allows users to host virtual garage sales, listing items for sale with images and descriptions so that local buyers can browse and buy.
This digital garage sale concept allows sellers to reach a larger audience while allowing buyers to easily browse multiple sales.
3 - Local food and produce sharing platform
You could build a platform that connects neighbours who want to share excess garden produce or homemade food items.
This platform promotes local sourcing, encourages community sharing and reduces food waste.
4 - C2C skills and services marketplace
A peer-to-peer learning platform where people can offer their skills and services to others, such as tutoring, language lessons or housekeeping, can be a game changer.
Users can promote their expertise, set their rates, and connect with prospective clients looking for specific services.
5 - Carpooling and ride-sharing app
Connect people who want to carpool for their daily commutes or long-distance travel.
This environmentally friendly solution reduces traffic congestion and carbon emissions while providing users with cost-effective transport options.
6 - Personal styling and wardrobe consulting service
Provide a website where people can hire personal stylists to create personalised fashion recommendations and wardrobe consultations.
Users receive personalised fashion advice based on their preferences and lifestyle.
7 - Online language exchange community
Create a platform that connects language learners with native speakers for language exchange and conversation practice.
This promotes language learning in a fun and interactive way. And, you get to learn about various cultures too as a bonus,
8 - C2C book exchange network
Create a network where book lovers can trade, lend, or gift books to one another, fostering a reader community.
Users can browse through various book collections and share literary recommendations.
9 - C2C pet adoption and re-homing portal
Imagine creating a platform where pet owners can connect with potential adopters or find suitable homes for their pets.
This portal would ensure that pets find loving homes, and users can provide a safe and caring environment for their pets.
10 - C2C ticket, fashion & sneakers resale platform
Tickets, apparel, footwear and accessories may all be sold on an all-in-one resale platform.
On the same site, consumers may share photos and videos of objects for sale to others. There may also be chat boards where they might discuss the condition of the products before purchasing them.
16 business-to-business-to-consumer (B2B2C) ecommerce business ideas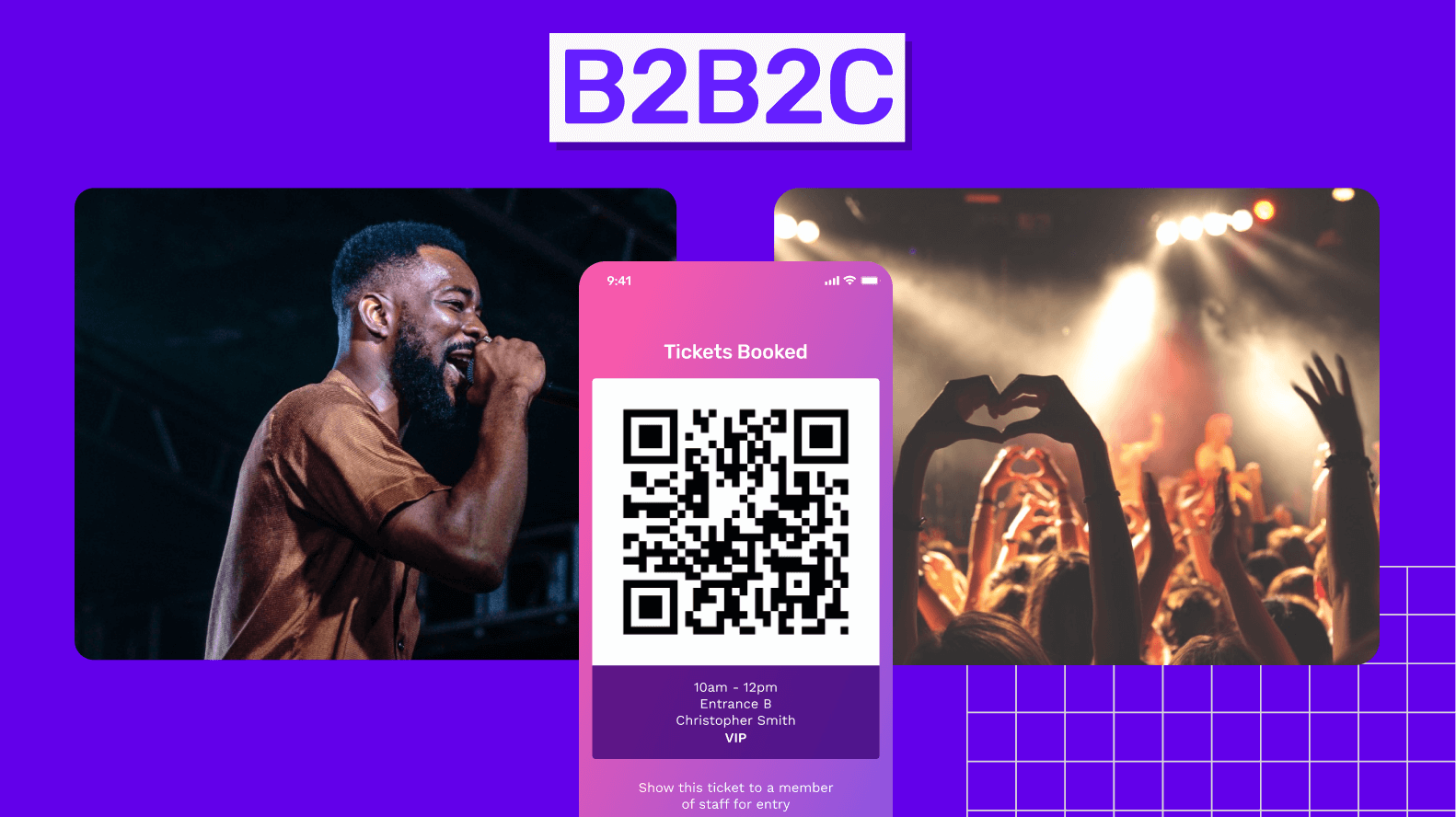 1 - Business gifting marketplace
While building business relationships, it's very important to show your support and admiration towards your clients with thoughtful gifts every now and then.
An online marketplace, where companies can buy gift packages for their business, from a curated list of B2C gift vendors can simplify corporate gifting and generate a lot of customers.
2 - B2B2C software integration solutions
Provide software integration services that connect B2B platforms to B2C ecommerce systems, reducing the time it takes to manage customer orders and inventory.
This seamless integration improves operational efficiency and customer satisfaction.
3 - Business event ticketing platform
Small scale events can be difficult to find, with one easily finding themselves standing in line for hours. An event ticketing platform for businesses that host conferences, workshops and seminars, collaborating with B2C event organisers to provide seamless ticketing services.
Businesses can ensure that event registrations run smoothly, and that attendees have easy access to events.
4 - B2B2C customisation services
Allow businesses to work with B2C vendors to create customised products or services that address specific customer preferences and needs.
This personalised approach increases customer loyalty and satisfaction.
5 - B2B2C online learning marketplace
To keep your employees updated with the newest skills required for their work, an online learning platform through which businesses can gain access to professional development courses and resources provided by B2C experts and educators.
6 - Corporate travel booking services
Businesses with B2B travel solutions can collaborate with B2C travel agencies and services to provide streamlined travel booking experiences for corporate travel necessities and office commute.
Businesses can provide their employees with cost-effective travel options through this platform.
7 - B2B2C sustainable products hub
Create an ecommerce platform that connects businesses with B2C vendors who specialise in sustainable and environmentally friendly products for resale or promotion.
This initiative promotes responsible business practices and a conscious consumer culture.
8 - B2B2C virtual event solutions
Provide businesses with virtual event management services, collaborating with B2C event technology providers to deliver engaging and interactive online events.
This method enables businesses to host successful virtual events while avoiding logistical issues.
9 - Business subscription services marketplace
Create a marketplace where businesses can subscribe to essential services such as software subscriptions, office supplies and more from various B2C vendors.
Businesses can easily access necessary services through a single platform.
10 - B2B2C digital marketing solutions
Provide businesses with digital marketing services, leveraging partnerships with B2C marketing agencies and influencers to increase brand visibility and customer engagement.
Businesses can improve their online visibility and marketing strategies.
11 - Employee training and development program
Create a comprehensive employee training programme that includes access to B2C online courses and professional development training resources.
Businesses can invest in their employees' professional development and skill enhancement.
12 - B2B2C home and office services
Allow businesses to connect with B2C providers of home and office services such as cleaning, maintenance, and repair.
Businesses can find dependable service providers to meet their workplace needs.
13 - Business health and safety compliance solutions
Many companies are disoriented about health and safety compliances in their offices and offsite locations.
Providing health and safety compliance services to businesses, partnering with B2C providers to offer safety equipment and training can ensure that employees work in a safe and compliant environment.
14 - B2B2C subscription box services
Curate subscription box offerings for businesses, featuring products from various B2C vendors, and deliver them as a unique gifting option to employees, clients or customers.
15 - Corporate social responsibility (CSR) initiatives
Social impact through CSRs is an important initiative for any organisation.
Therefore, building impactful social and environmental initiatives by developing CSR programmes for businesses and collaborating with B2C nonprofit organisations and charitable causes can be extremely beneficial.
16 - B2B2C pet care services
Access to B2C pet care providers should be made available for employee perks including pet sitting, dog walking and other services involving pets.
This employee benefit improves the work-life balance of pet owners who are constantly worried about their pet's wellbeing during work-hours.
7 dropshipping ecommerce business ideas
1 - Personal safety gear
Provide a range of personal safety and security products, including self-defence tools, safety wearables and emergency kits.
Customers' personal safety and peace of mind can be improved. Pepper sprays, personal alarms, safety whistles, emergency survival kits, and home security devices may be available in the store.
2 - Travel accessories
Customers can prepare for their adventures by purchasing convenient and functional travel equipment! Create a travel essentials collection, including travel organisers, luggage, travel gadgets and on-the-go accessories.
Packing cubes, travel adapters, TSA-approved toiletry bags, travel pillows and other travel essentials are available at the store.
Learn more about creating a travel platform 👈
3 - Mobile accessories
You could create an online store that sells a variety of mobile phone accessories such as phone cases, chargers, and screen protectors.
Customers can use stylish accessories to personalise and protect their smartphones. Phone cases for various smartphone models, fast-charging cables, wireless chargers, tempered glass screen protectors and phone grips may be available in the store.
4 - Outdoor gear and camping equipment
Create an online store for nature lovers and adventure seekers that specialises in outdoor gear and camping equipment.
Outdoor enthusiasts can find high-quality equipment for their adventures. Camping tents, sleeping bags, hiking backpacks, camping stoves, and outdoor accessories may be available at the store.
5 - Tech gadgets and accessories
Dropship the latest electronic gadgets and accessories, such as wireless earbuds, power banks, and smartphone lenses.
Customers who are tech-savvy can keep up with the latest gadgets. The store will be able to provide cutting-edge tech gadgets, smartphone accessories, portable chargers, and smartphone camera lenses.
6 - Beauty and skincare products
Curate a dropshipping platform with a variety of beauty and skincare products, including cosmetics and natural and organic skincare items.
Customers can find beauty products that are tailored to their specific requirements. Makeup, skincare serums, organic skincare lines and beauty tools can all be displayed in the store.
7 - Gaming accessories and WFH equipment
An online dropshipping store that sells gaming accessories like gaming keyboards, mice, controllers and headsets, along with home office furniture, ergonomic chairs and office decor.
High-quality accessories are available for gamers to enhance their gaming experience. The store can sell gaming peripherals, ergonomic office chairs, standing desks, desk organisers and motivational office decor!
Conclusion
As our mammoth tour of ecommerce business ideas comes to a close, it's clear that there are literally hundreds of opportunities entrepreneurs can take advantage of, whether that's an eco-conscious endeavour, a business focused on personalised products or digital technology.
And even in the crowded world of ecommerce, you can still carve out a distinct niche for your venture by embracing innovation and prioritising customer experience.
The only thing you need to start selling online is your own ecommerce store. And with Builder.ai, you can go live in as little as two weeks with a website and app. Build your ecommerce store today 👈
Greig Robertson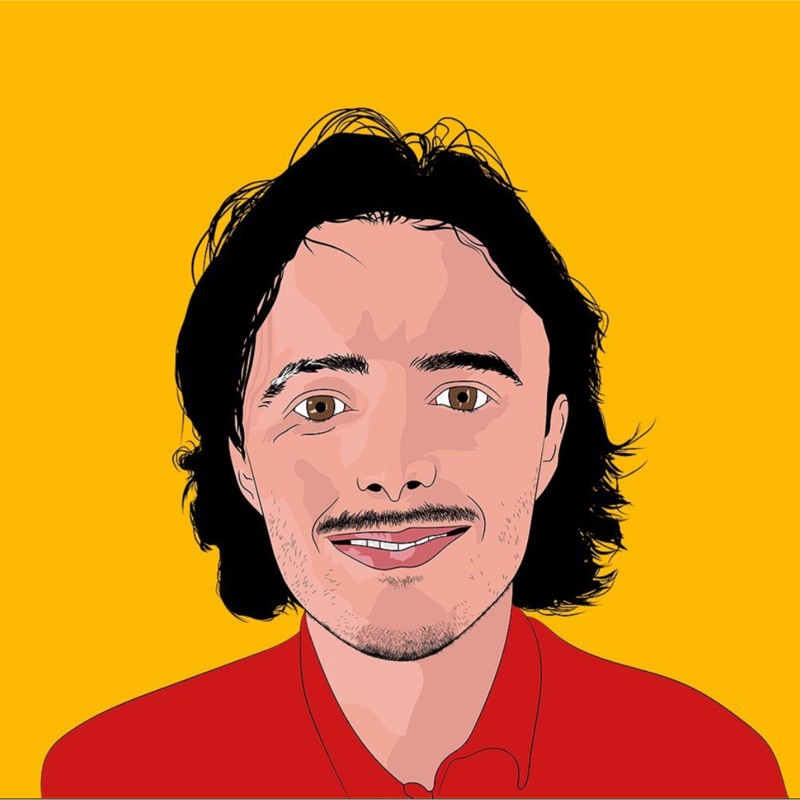 Greig is the Digital Content Lead at Builder.ai and a University of Bristol History grad. He has 5+ years' experience in B2B SaaS, creating data-driven, human-friendly content for high-growth tech startups. When Greig needs a dopamine hit, he checks Builder.ai's keyword rankings.