Build an event app - No code!
Imagine if everyone at your event knew exactly what was going on, all the time? If networking was automatic and easy? And you could find out exactly what all your guests thought at any moment? Get all this in your mobile event app for a low monthly cost with no coding skills – and enjoy seamless events in 8 weeks or less.
Ultra-easy agendas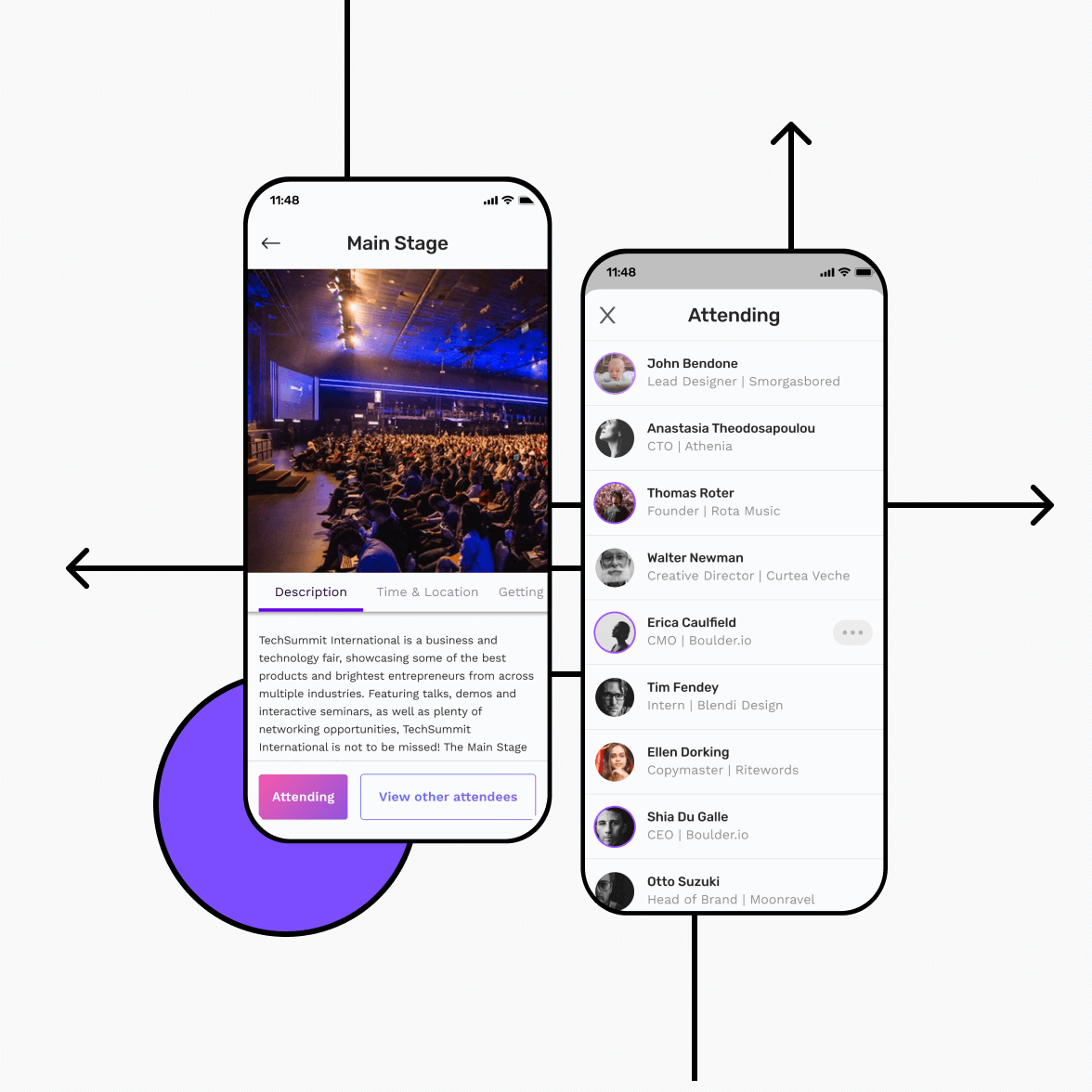 Show event attendees what's going on (and where). Whether you've multiple events to showcase, different stages, speaker lists, or rooms with speaker discussions – make sure no one misses anything. Calendar reminders with push notifications make it even easier for your guests to remember upcoming events.
Networking that just works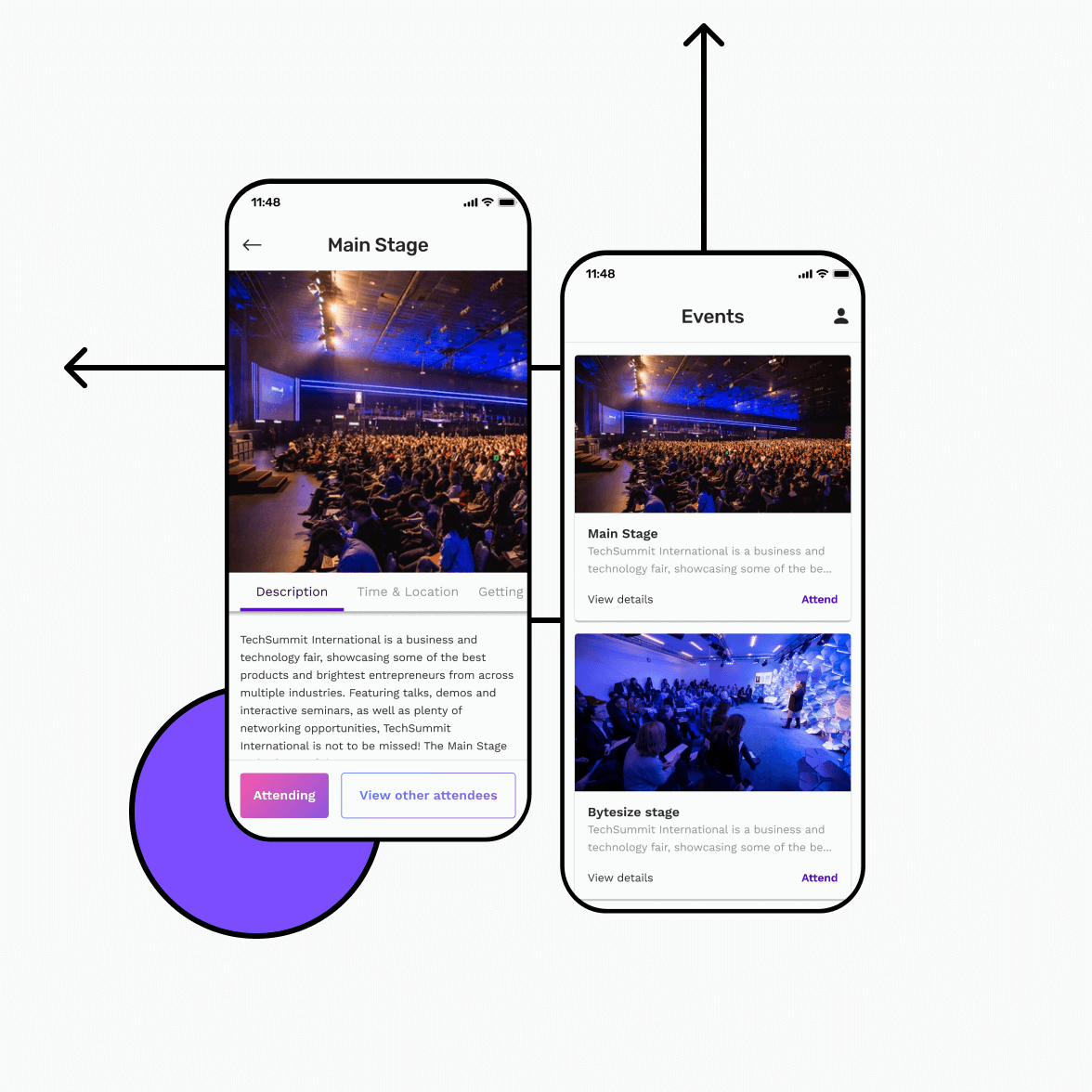 Geofencing lets guests see who's nearby, to encourage conversation at your events. In-app chat means networking isn't left to chance. And those interactions that make an event so memorable – can also carry on in your event app, afterwards.
Love? Hate? Meh?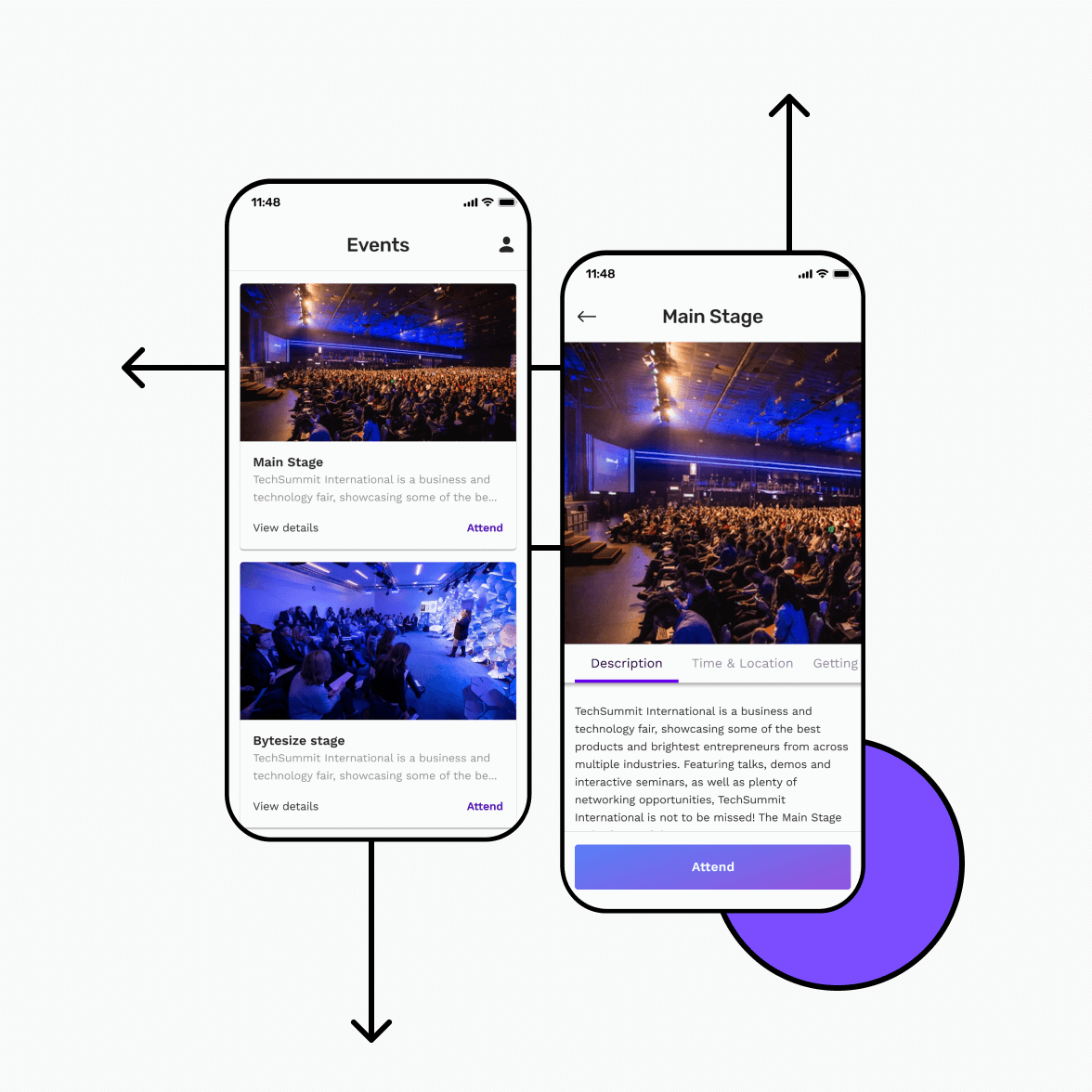 Poll everyone at your next event and see real-time results. Interactive live polls make it simple for everyone to join in and give feedback on the attendee experience. Collect questions from your audience – spark debate and vote while your speakers talk. It also makes getting feedback a snap.
Sell yourself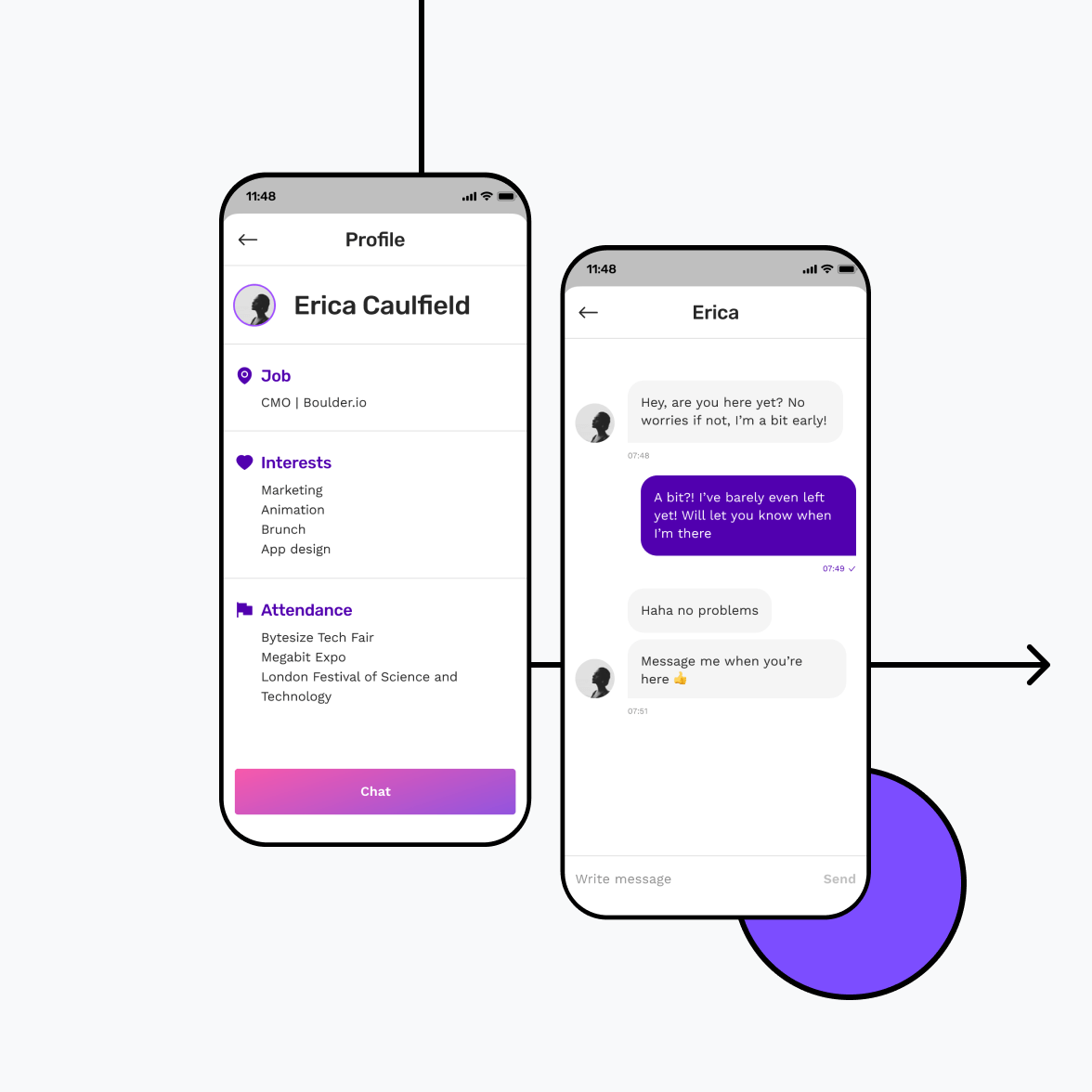 When people download your mobile app, the only branding they'll see is yours. That's your logo and colours as well as all your images. We make it really simple to choose the fonts, illustrations and icon styles you love too.
Even more social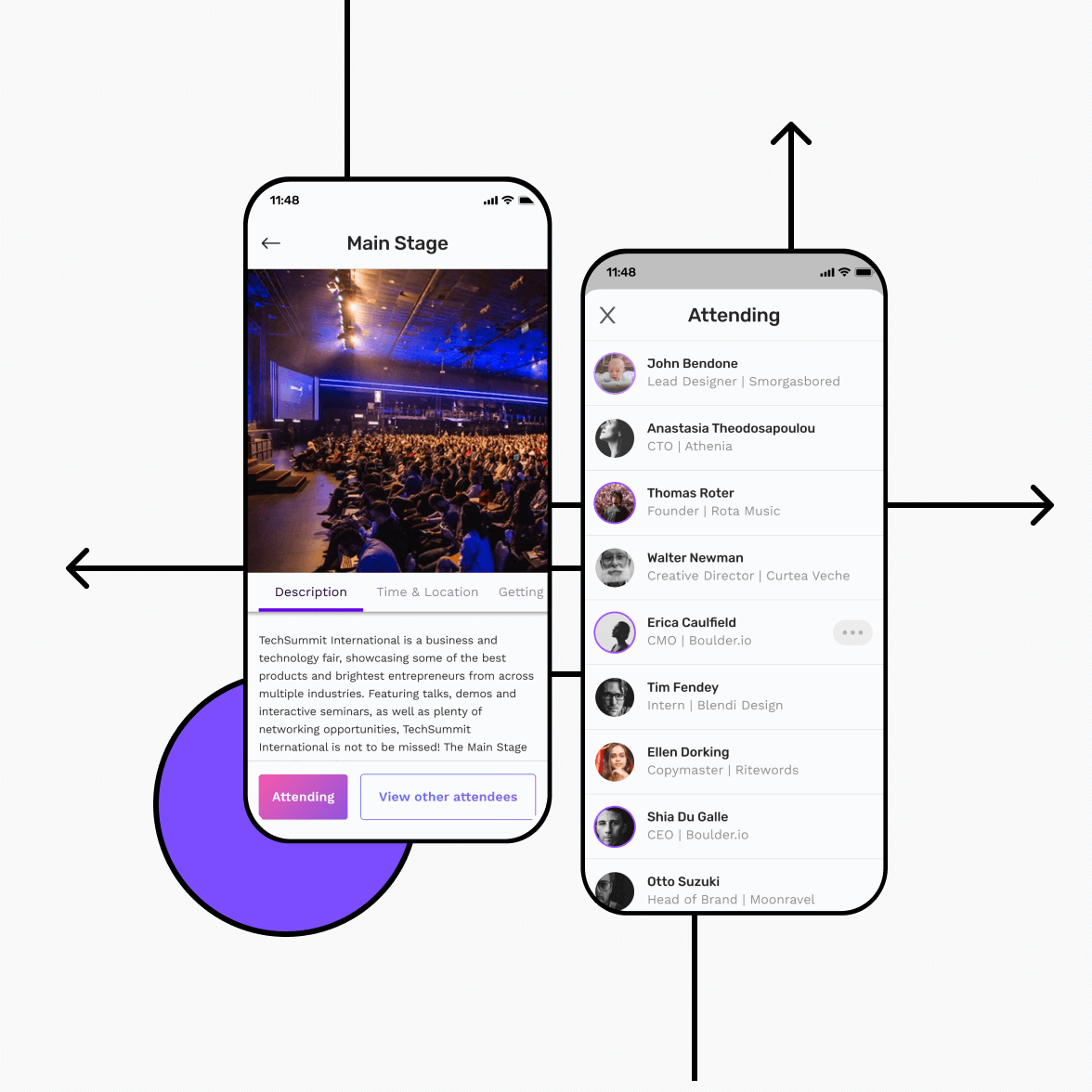 Built-in marketing tools and social plugins mean all the juicy insights from your event can be easily shared by your guests on their social channels. They can use Twitter to login to your app and then it's easy for them to post their views on their social platforms and extend the reach of your events.
Everything's included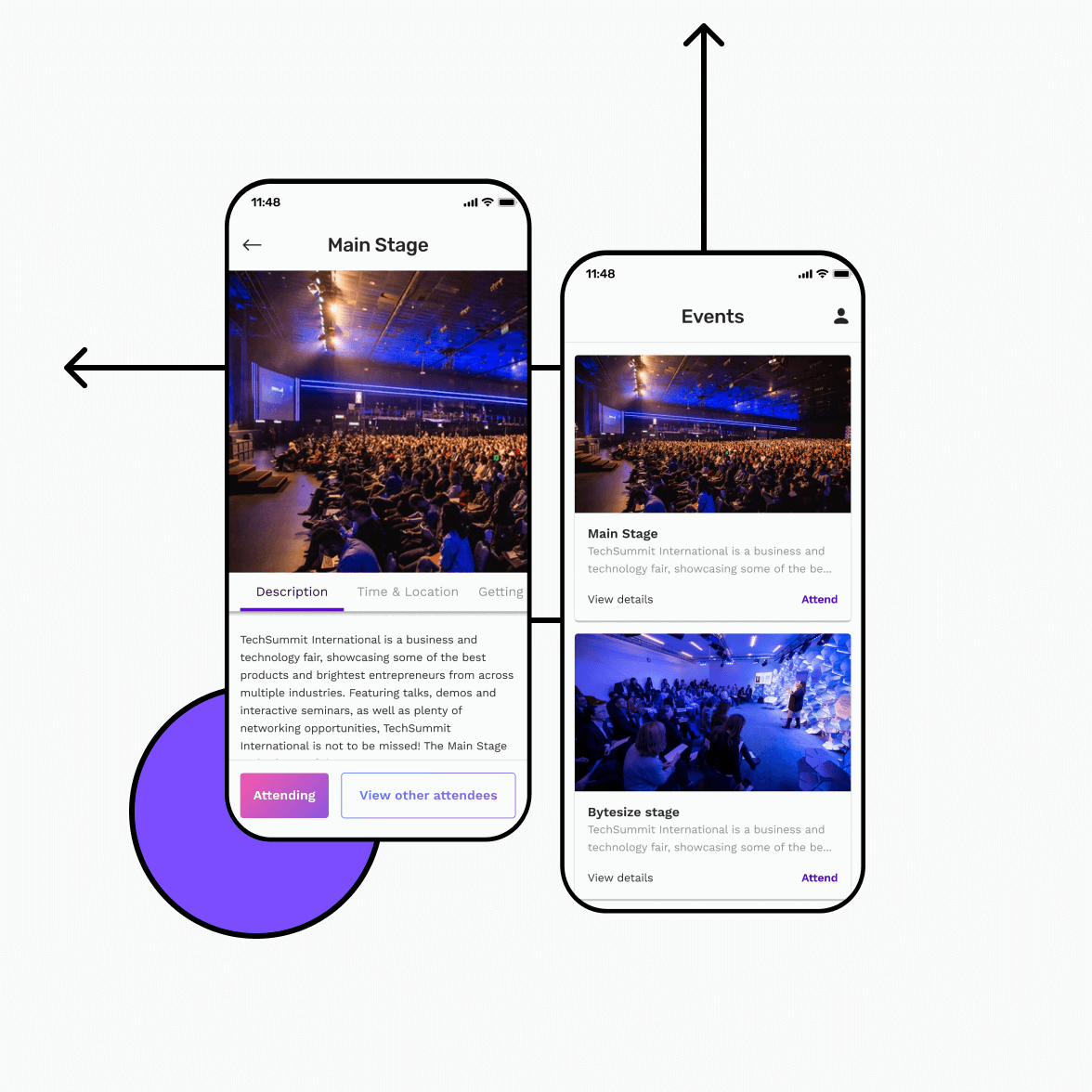 On our event app platform, we take care of everything to bring your vision to life – from building your event mobile app, to maintaining it. That's upgrades, updates, bug fixes and any third-party changes. And we even include cloud capacity to help you scale it too. With Builder.ai's event app builder tool, no technical skills are required.
Case studies
Solving complex business challenges for global brands like NBC Universal, Fujitsu, the BBC and Pepsi.