Influencer marketing is a type of social media marketing that leverages endorsements from relevant individuals or businesses to help build brands and sell products. It can be used in both the B2C and B2B spaces and by anyone from entrepreneurs and SMBs to large enterprises.
With the influencer marketing industry set to grow to $16.4 billion in 2022 and more than 75% of brand marketers dedicating budget to it, it's time to see how you could implement an influencer marketing strategy. 
We spoke to Builder.ai's Director of Content and Community, Katie O'Leary, to reveal everything you need to know. 
Scroll or flick through using the menu below👇
Why should you do influencer marketing?
Influencer marketing is all about embracing the creator economy. 
Creator being the key word here, as social media influencers conjure up terrible images of teeth whitening pitches and celebrities drinking diet teas. 
Creators are a much more organic and authentic way of using someone with an established presence in your industry. Someone with an existing audience of people you want to talk to and a trusted brand. 
So instead of having to build up your own perfect audience across social media, at events, or on external websites - you can partner up with someone who's already known and trusted by the audience you want to get in front of. 
The social media influencer or creator that you choose to work with doesn't need to be expensive or have a huge following either. Research shows that people prefer following influencers who "look and act like us" rather than celebrities, opening the door to work with nano and micro influencers (which we'll come to later). 
The key to success lies in the relevancy of the conversation and the fit of the partnership, rather than the follower count that person has.
Who does influencer marketing work best for?
Influencer marketing has potential benefits for everyone, regardless of company size or industry presence. B2B or B2C. 
That said, timing is something that needs to be considered. 
It performs much better when your value proposition is clear, your target audience is defined and your messaging is consistent. This is for a couple of reasons:
You need to know all these things in order to pick the right creators to work with
You only get one shot at sharing your message via your chosen influencer (you can share it multiple times, but it has to be the same message).
That's because asking an influencer to change messages—say about product features they've already pitched—will reduce trust with your target audience and harm the reputation on both sides. 
Where is influencer marketing most effective?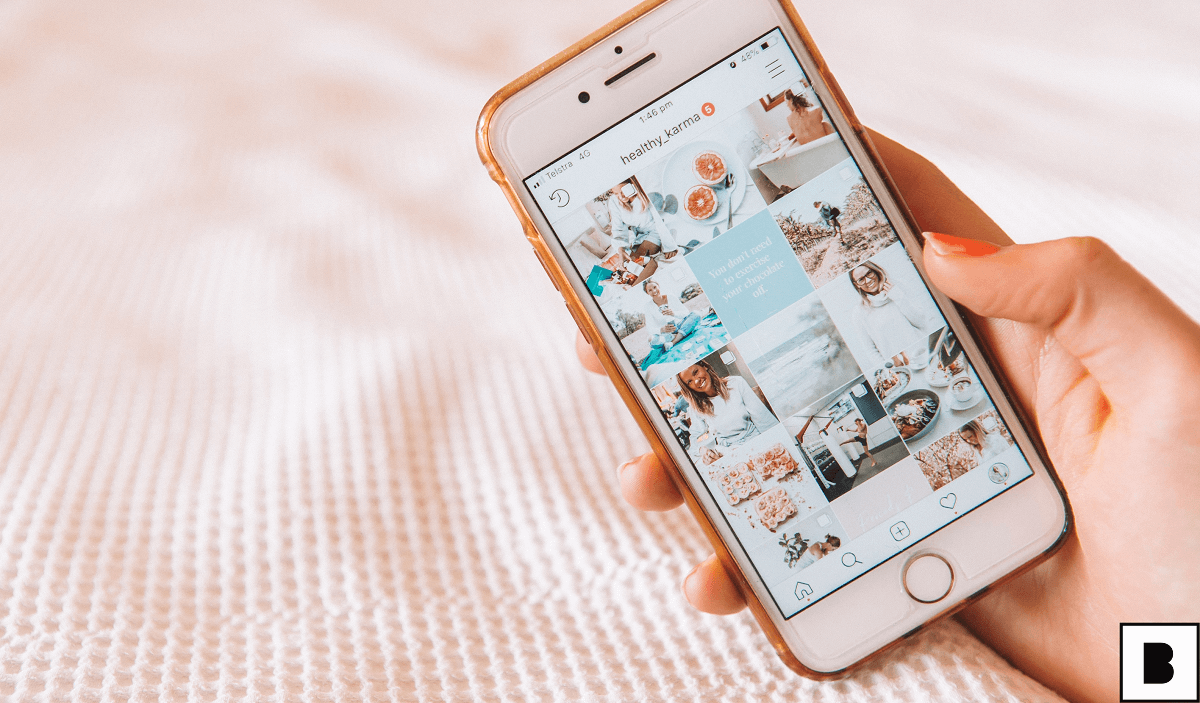 Influencer campaigns are most effective when they target audiences on the platforms they already use.
Say you're a street food restaurant that gets 40% of bookings through Instagram and you collaborate on a post with Mob Kitchen. Likelihood is, your campaign will be effective because the influencer is relevant to your target audience, respected in your niche and well known on Instagram.
On the other hand, say you get a Twitter endorsement from the same account, where both of you have a smaller following and less authority. In this case, the campaign is likely to be ineffective. 
But you can't base your strategy on these hypothetical examples. 
Instead, you need to dive into the data and find out the demographic makeup of your following on each social platform. Native analytics provide this information, as do social listening tools (Sprout Social, Hootsuite) and influencer marketing platforms (Grin, Klear).
Meanwhile experimenting on different social media platforms will help you work out:
The best times to post
The best platforms for engagement
The best platforms for ROI
Influencers themselves will also be helpful here, having built and nurtured audiences of their own.
What are the different types of influencer?
On every social media platform, you'll find 4 key types of influencer. These are: 
Nano influencers - have between 1K-10K followers 
Micro influencers - have between 10K-100K followers 
Macro influencers - have between 100K-1M followers 
Mega influencers - have 1M+ followers 
Here's what you need to know about them👇
Nano influencers
Nano influencers are everyday people with a solid social media following. And brands are leaning on them more than ever. 
This is because, according to Social Media Today, 86% of people say authenticity is important when deciding whether to trust a brand. 
It's also relatively cheap to work with nano influencers. Many accept payment in freebies in exchange for a post that could persuade a friend or family member to buy your product. A value of $10-100 should suffice, but will depend on the social media platform you're using. 
Micro influencers
Micro and nano influencers have a lot in common, but micro influencers are able to deliver the same benefits on a greater scale. 
They build connections with highly relevant audiences who trust and respect their opinion, often in niches. 
And tapping into that network is hugely beneficial. 
After all, specific and engaged audiences convert at a much higher rate than large, nondescript audiences. 
For example, an endorsement from an up-and-coming make-up artist for your new skincare product could perform better than an endorsement from a celebrity macro influencer who isn't an authority on the topic. 
You should expect to pay them $100-$500 per post, depending on the platform you use.
Macro influencers
Macro influencers are ideal for brand awareness campaigns—ones that may not necessarily convert into sales, but will drum up interest in your product.
But because of their notoriety, macro influencers deal with far more requests in their DMs. To approach them, your offer will need to stand out and align with their personal brand.
Expect to pay north of $10K for a post. 
Mega influencers
Mega influencers are the cream of the crop. The serious big dogs at the top of the food chain who command exorbitant fees and deliver questionable ROI. 
Unless you're a major enterprise with incredible brand awareness and deep pockets, they're off limits.
But hey:
If you win the lottery and fancy a punt on Cristiano Ronaldo or Kim K, be my guest.
What are the best influencer marketing strategies?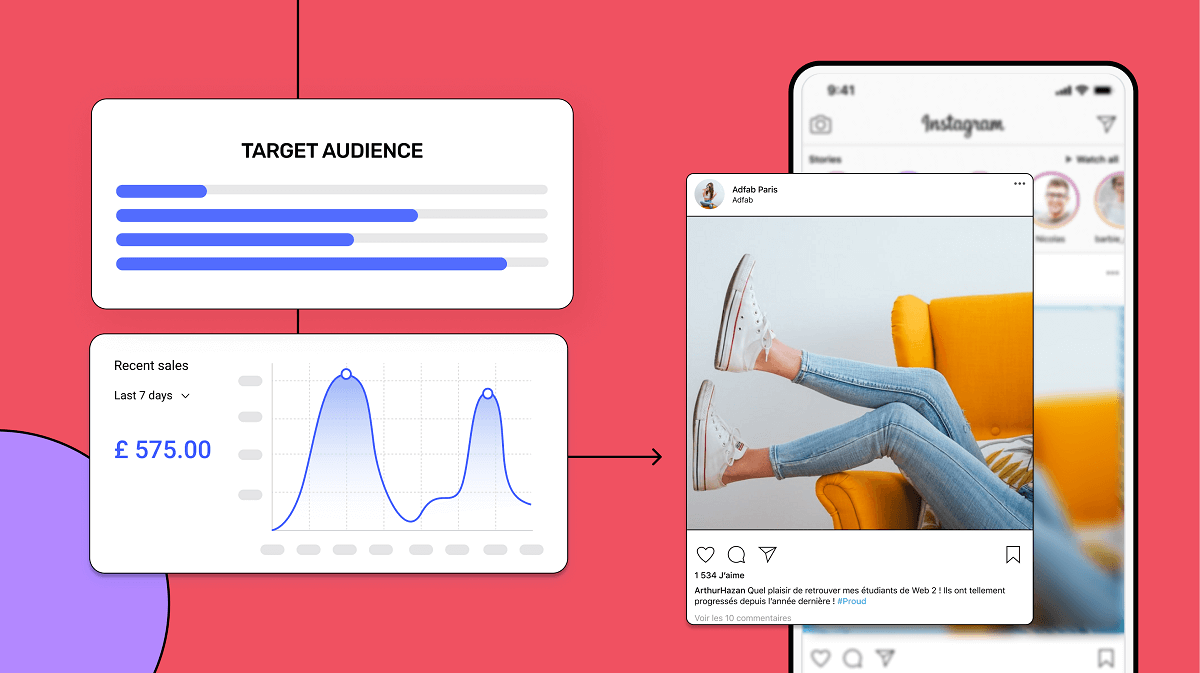 There are two ways you can approach your influencer marketing journey. 
Either, you can do everything in house, which saves money in the short term but may drain time in the long run. Or, you can outsource your influencer campaigns, which is more expensive, but also more scalable. 
Here's how you can pursue either approach 👇
DIY
If you're creating your own influencer marketing strategy, you need to find influencers who align with your brand. 
This will guarantee that the content you collaborate on looks authentic and natural. And crucially, not like an ad. 
If you're selling cupcakes, for example, you need to partner with someone who bakes so you fit seamlessly into their grid. 
An influencer marketing platform will make this easier, allowing you to find influencers more easily and collaborate with them on projects.
But know this: 
Not everything you try will work. Don't be disheartened by this and keep experimenting to find which types of influencer and channels work best for you. 
Use an agency
With a tried and tested influencer marketing agency, you'll cut out most of the heavy lifting. 
While you focus on your strategic business goals, an agency creates an influencer marketing strategy to complement it, sourcing influencers on your behalf and unburdening you from any copywriting, photography or design tasks.
What's more, agencies often have a trusted roster of influencers, meaning they aren't sourcing them for the first time. 
As a result, your campaigns have a greater chance of succeeding, which means less experimentation time and faster ROI.
4 hit and miss influencer marketing campaign examples
When done right, influencer campaigns will help you improve brand awareness and convert customers. When done wrong, they could harm your brand and negatively impact sales. 
Here are 4 examples of good and bad influencer content to help inspire your own 👇
Hit 1 - Charmaine's Closet x Goose & Gander
Charmaine's Closet is a fashion account on Instagram that shares look inspiration. And when she teamed up with Goose & Gander, a unisex fashion outlet, both were onto a winner. 
By working with a nano influencer, Goose & Gander got instant access to a hyper-relevant audience. The price?
A sweater and other goodies. 
Meanwhile, Charmaine posted a social media image wearing a Goose & Gander sweater and got to keep it for her trouble. A clear win win. 
Hit 2 - Kate Toon x Ahrefs
Kate Toon is a Search Engine Optimisation (SEO) expert and heads up The Recipe for SEO Success podcast. 
On it, she speaks to guests about SEO best practices, mining for hacks her audience can apply to their own businesses. Hacks that got the attention of SEO platform, Ahrefs. 
Aside from naming her podcast the best in the business, the company also decided to sponsor it, putting their brand top of mind with Kate's audience; many of whom are likely to need Ahrefs help.
In return, Kate was (most likely) paid for her trouble, helping fund her podcast.
Miss 1 - KFC x Lethal Bizzle
Lethal Bizzle is a UK-based grime MC best known for songs like "Pow" and "The Fester Skank".
Tapping into the trend of chicken shop reviews, made famous by Elijah Quashie, AKA "The Chicken Connoisseur", KFC decided to put Lethal B at the centre of their campaign. In it, his job was to review KFC's new Nashville Hot chicken tenders.
But something was wrong. 
Lethal B was devoid of his usual charisma, reviewing the tenders with all the enthusiasm of a damp plank of timber. And for good reason.
One of the most famous lyrics  from "The Fester Skank" goes like this: 
You might see me in a Lambo'
Camo snapback, Rambo
Five hundred horses, Django
Two two chicken, Nando
As in Nando's. One of KFC's biggest competitors. 
And this wasn't just a throwaway. Like his pal Ed Sheeran, he's notorious for owning a Nando's Black Card and regularly visiting the restaurant.
So despite solid engagement metrics on Facebook, the campaign was a huge fail because it didn't align with KFC's brand.
Miss 2 - Ronaldo x Egyptian Steel 
Where to start with this one. 
While Cristiano is renowned for accepting any sponsorship deal that comes his way (and why he earns a reported $125M per year), his partnership with Egyptian Steel still raised eyebrows.
The eco-friendly metal manufacturer cast him as a factory foreman, watching on as steel is welded and processed.
Why you might ask? Your guess is as good as ours.
It's hard to see how likes from 28K fanboys is likely to positively influence Egyptian Steel's brand or bottom line.
Maybe they should've asked Mo Salah instead…
Closing thoughts
With more and more companies hopping aboard the influencer marketing train, some are deciding to in-source. But there's one key issue with this:
It takes away the one thing that makes it unique. The external viewpoint. 
This is key to gaining an audience's trust and persuading them to buy your product or service. So when you decide to work with an influencer, ensure they:
Align with your brand values
Are relevant to the product you're selling
Have a degree of objectivity
To get your strategy off the ground, you don't need to do all the hard work yourself. Involve expert agencies and use specialist platforms to remove heavy lifting.
And remember to experiment. What works this week may change by next, so keep iterating on your strategy to ensure it delivers long-term results.
FAQs
How effective is influencer marketing?
If you work with an influencer on the correct channel, who aligns with your brand and is relevant to the product or service you're selling, you have a good chance of improving brand awareness and converting new customers. But if you miss any of these criteria, your campaign could fail.
How much does influencer marketing cost?
It can cost anything from $10 - $1M. For most businesses, nano and micro influencers are the most economical to work with as they cost less and have highly engaged audiences. This means you can tap into them and convert new business without blowing your entire budget.
How can you track influencer marketing?
Influencer marketing platforms help you track the impact of your influencer campaigns. They do this by monitoring social data like reach and impressions, audience engagement rate, site traffic and revenue. They also help you find relevant influencers to work with and nurture relationships with them. 
What is the best influencer marketing platform?
The 13 best platforms on the market right now are: 1 - Grin | 2 - Klear | 3 - #paid | 4 - Aspire | 5 - CreatorIQ | 6 - Upfluence | 7 - Refersion | 8 - Tribe | 9 - Traackr | 10 - impact.com | 11 - Mavrck | 12 - Dovetale | 13 - Popular pays
When did influencer marketing start?
Many accept 2009 as the year when modern influencer marketing started to boom, with YouTubers like Zoella and Alfie Deyes leading the charge. That said, the first celebrity product endorsements date back to the 1760s, making the practice over 250 years old.
Ananth Ramanathan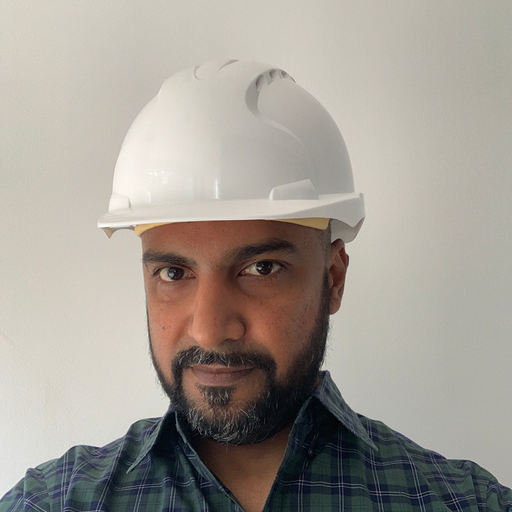 VP Studio Store at Builder.ai
Ananth Ramanathan runs Studio Store business at Builder.ai with a mission of digitising a 1M+ micro SMEs in the next 5 years. He oversees the commercial, product, and customer success functions to rapidly scale Studio Store globally. Ananth's an experienced tech business operator, a failed entrepreneur, and an active angel investor.