Find out why going digital has never been easier

It wasn't so long ago that brick-and-mortar stores were safe and secure investments. Online business still played a large part, but customers loved nothing more than visiting decorated stores in person.

As of 2020 we haven't quite had the same luxury.

That's why creating an app is the optimal strategy for businesses both big and small. Whatever the field, from an entrepreneur to an electrician, pre-packaged apps are an incredible asset to either launch an online business or complement an existing company.

Whether you have big or small business ideas, these 5 advantages of pre-packaged apps are going to help any business that makes the right choice.

#1 Apps sell more

Who doesn't love browsing online stores on their computer? Perusing at your leisure without having to physically enter a store is wonderful - sometimes you don't even leave your bed!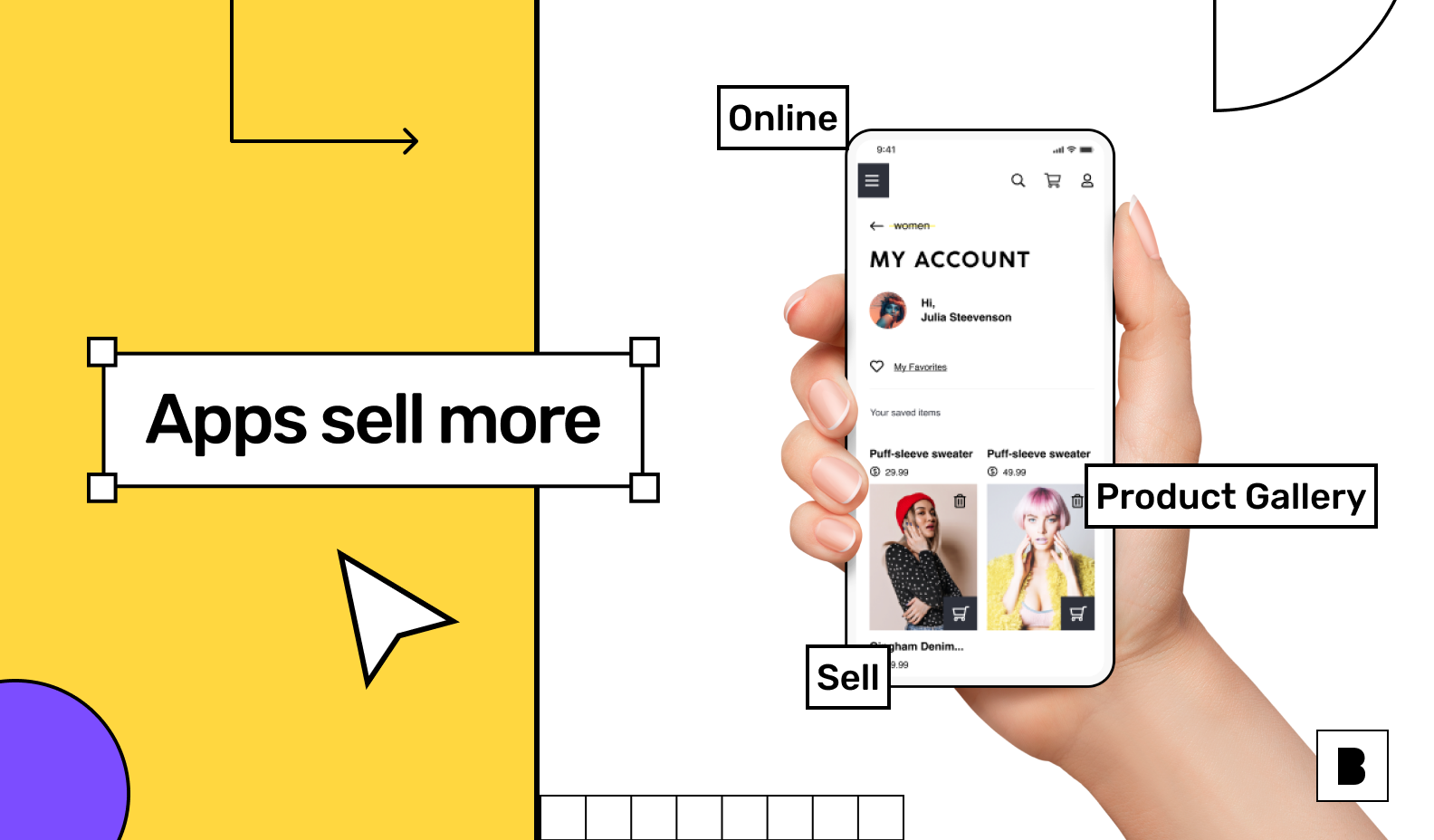 But life is busy. Apps have the advantage of being used on a phone anywhere and at any moment. Perhaps it's also because of the added convenience, or the ability to better personalise a customer's product gallery, but the truth is that apps are making 3 times as many sales as online websites. With a growth rate of 46% a year, those numbers are only set to increase!

With customer lifetime value rates shooting up - the time of the app has arrived!

#2 Apps promote brand loyalty

Apps have quickly become a marketer's dream. They are far more personal than online websites and allow companies to communicate in a far clearer way.

Special offers can be sent on birthdays. Push notifications remind customers that they are nearby a particular venue. Data analysis can provide personalised galleries for customers to see what they are most likely to desire. All of these tiny details inspire confidence in consumers. They keep returning to your store because they enjoy how they're treated.

Apps act as a consistent way to build brand recognition as well. With every unlocked screen, customers see that little symbol of your company, providing a tiny call to action seen hundreds of times a day.

#3 Pre-packaged apps provide a quick transition to digital

Apps are fast becoming an essential tool for businesses, and pre-packaged ones can get a business online in no time at all. If your business needs an online presence, pre-packaged apps allow you to get up and running in as little as 2 weeks.

It seems fairly unbelievable, but believe us, we did our homework.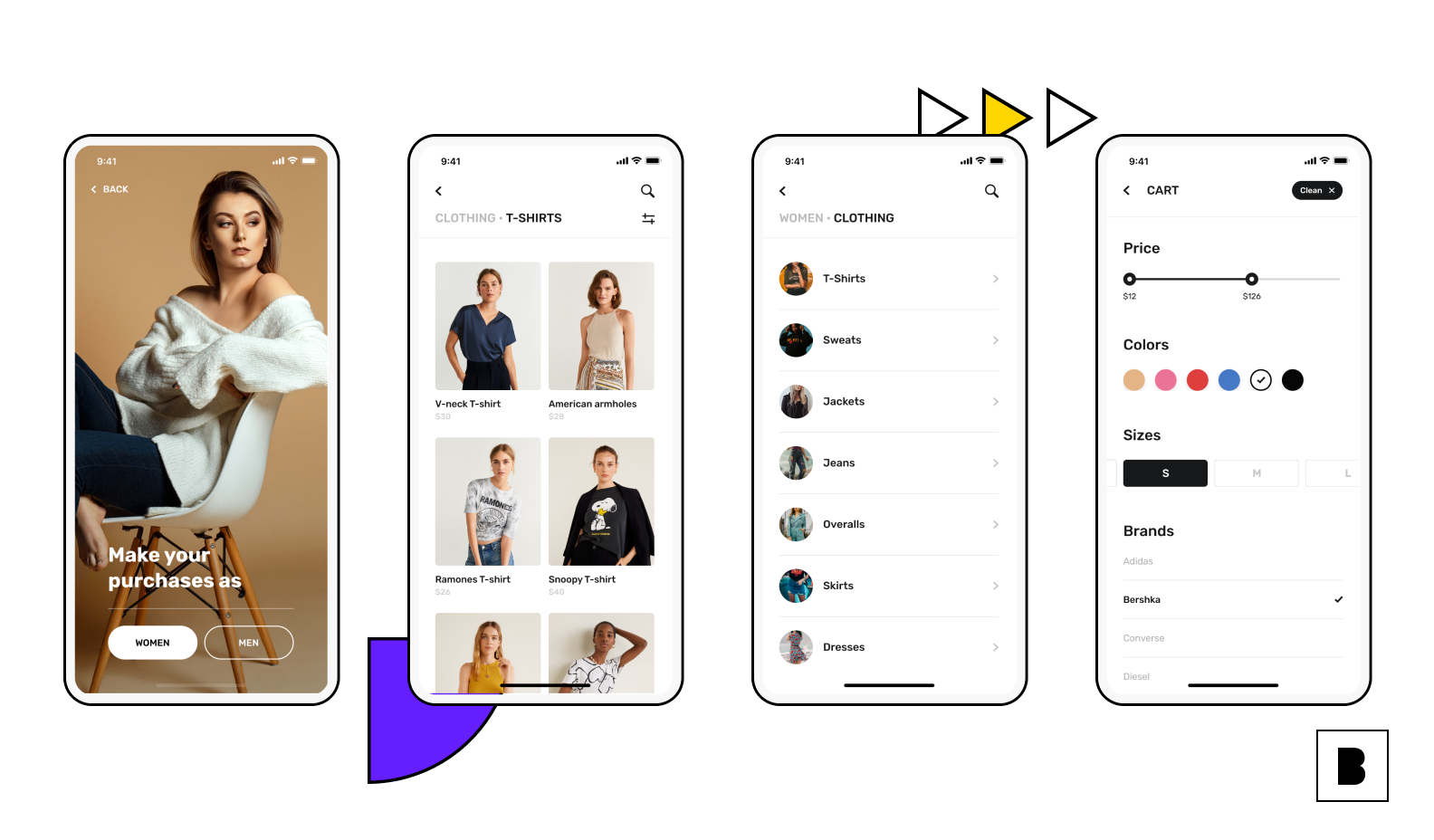 As Builder.ai we offered businesses the chance to build their own app with the help of our developers. However, what we soon realised is that 20% of all app features actually make up 80% of apps.

Naturally being the revolutionary sorts, we launched Studio Store. The service that provides personalised, pre-packaged apps in as little as a fortnight. You save effort, we save effort, everybody saves time.

Need more app insight? Join the Builder.ai community
And shockingly we still don't have a Nobel Peace Prize. Maybe next year...

#4 No developer knowledge required

We know apps. It's what we do.

The sheer volume of coding and development that goes into apps is unbelievable. It's only after years of studying and training, that you can create high-quality tools and apps. We don't believe that lack of developer knowledge should inhibit aspiring businesses.

You're running a business, coming up with fresh plans, running on that unquenchable entrepreneurial fire that burns within you. THAT is your true calling.

With pre-packaged apps you simply need to make a few choices. Pre-packaged apps offer you building blocks to your app, and you just tap away and make your decisions. It's as simple as ordering pizza.

#5 Your pre-packaged app is yours

Many software as service providers (known under the unfortunate acronym SaaS) ensure that once you're in, you can't leave.

We disagree with that.

All of our pre-packaged apps like daily deal and vegetable delivery apps are created and maintained by us as part of the service, we charge no fees on your sales, and once your business app has been running for two years, it's all yours.

That's right, we give you a copy of the code after 24 months, it's yours to do with as you like!

Pre-packaged apps are available now!

With an array of benefits, there is no refuting that they are an essential benefit to businesses. In short, with a pre-packaged app you can:
Sell more
Optimise brand strategy
Transition online quickly
Set up with zero developer knowledge
Keep your app after two years!

With an app creator like Builder.ai on your team, you won't have a thing in the world to worry about. The only issue you'll have will be from coping with a boost in business, which is our favourite problem!
So check out our Studio Store today, and start looking for which pre-packaged app can best fit your business! Time is ticking, get a move on!
Liam Collins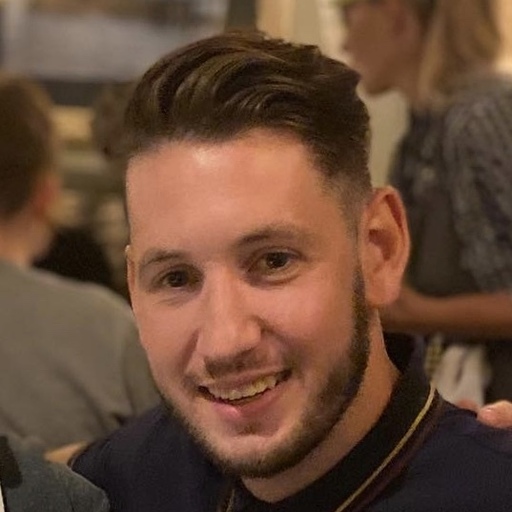 Head of Performance at Builder.ai
Liam is Builder.ai's Head of Performance, with 10+ years' experience of defining, activating and executing digital marketing campaigns. In his work at internationally recognised agencies like MediaCom and MG OMD, he was client lead for large accounts like DFS, Kenwood & De'Longhi and Boots as well as many SMBs, driving commercial growth through bespoke ecommerce and omni-channel strategies.