Digital technology is changing the way we live our lives. In the last decade or so we've seen a real shift in apps.What used to be mostly games and novelty pieces of software are now integral parts of our lives. We shop, communicate and live our digital lives through apps. More people than ever are beginning to look into creating an app to support their small business endeavours, but it's not quite as easy as taking your idea and putting it on the app store.
Apps have huge potential to increase your brand awareness and revenue, but there's a lot of thought that needs to go into the process, otherwise, you risk creating an app that's sub-par and isn't received by the general public in the way you want it to be. This could have a potentially negative impact on your business, and that's something no small business owner, creative or software developer wants.
You should treat creating an app like you would building a website. Sure, an app seems smaller than a website but it requires just as much thought, effort and investment. There's a certain expectation that consumers have when it comes to apps, and that's that they're going to get something out of it and that it's going to be extremely easy to use. On such a small scale, this can be hard to achieve.
From app design through to the marketing strategy, creating an app is no mean feat. There's so much to think about that it's easy to get your wires crossed or to rush through the development process without covering all bases. This could result in a product that doesn't match your initial idea and that doesn't represent your brand in the best light.
With all this in mind, here are the top 3 things you need to nail down before you create an app.
#1. Why are you creating an app?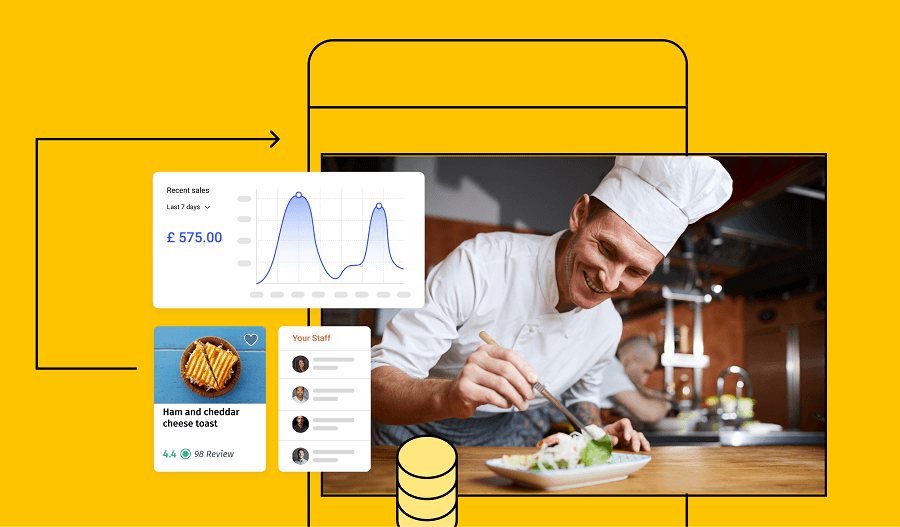 First thing's first, let's start with the most basic concept. Why are you creating an app in the first place? There are several reasons why brands choose to create apps, with some of the most popular being:
To extend their digital presence and complement their existing website
To reward customers and clients through incentive-based loyalty schemes
To boost customer engagement
To make it easier for customers to access customer support
These are some of the popular reasons ecommerce businesses and creatives decide to create an app, but this is not an exhaustive list. A lot of people are moving into apps because of the increased revenue, while others are doing so because of the increasing dependency on apps as a whole.
Globally, there are more than 3.8 billion people who own smartphones. That's almost half of the world. The average smartphone user has more than 40 apps downloaded onto their device. This sounds like a lot, but when you consider how many social media platforms people use (Facebook, Twitter, Instagram and Snapchat), messenger apps they use (WhatsApp, Messenger and Viber), mobile banking apps, productivity apps, photo editing apps, music streaming apps, video streaming apps, video conferencing apps and gaming apps, it's easy to see how those numbers stack up.
Even if you're not creating an app to compete with some of the most widely downloaded, there's still room in the market for you. More than 250 million apps are downloaded every single day, so this goes to show that people are still actively scanning the app stores and looking for something new to download.
This is where knowing the purpose of your app comes in handy. There's a high chance your app might not be original, but as long as you execute the concept to the highest standard possible, you stand a good chance of working your way up the app charts. In contrast, if you create an app purely for the sake of it and don't put thought into your USP, you can't expect to do well.
Make sure you spend ample time conducting thorough market research. Look into your competitors and see what they do well and what could be improved upon, and make sure you use this as a basis for ensuring your app outranks theirs. Just because your app might not be original doesn't mean it will fail – if that was the case, 130,000+ apps wouldn't be uploaded to the Google Play or Apple App Store every month.
Not all of those 130,000+ apps will be successful, but those that are will have a clear purpose. This is why it's so important to know your reason for creating an app. It'll be evidently clear to users if your app has no single direction. Is it an ecommerce app where people can buy from your business easily and quickly? Is it a place for you to launch new and exclusive content that isn't available elsewhere? Is it an app where customers can redeem rewards such as loyalty points and birthday treats? Is it a game you've been working on for months? Maybe it's an app designed to increase people's productivity.
Whatever the app's purpose, make sure you're clear on why you're doing it. Creating an app costs money and it takes time, so you need to make sure your efforts are rewarded with a clear and concise idea that you can easily translate into the interface. As a good rule of thumb, an ecommerce business is wise to have an app for online shopping or customer rewards (or both).
#2. What type of app do you need? (Eg free, paid, in-app purchase)
When you know the purpose of your app, you need to think about the type of app. There are four main types of app business models, and the type you choose could be influenced by the purpose of your app. For example, if your app is an ecommerce app, it might fit into the 'freemium' model because it could be free to download but offers in-app purchases.
Free
The first type of app is the free app. This means it costs users nothing to download the app, nor does it cost them anything to use it. There are no in-app purchases – the entire thing is free from start to finish. Lots of apps use this model, including some of the biggest apps in the world like TikTok. A lot of utility and productivity apps also use this, such as online banking and mobile network apps.
The way to make money from free apps is through advertising. This is a fine line to walk, though. If the app is free but there are ads every 60 seconds, users will likely get frustrated and uninstall it. If you want your app to be free but you still want to make money from it, you need to strike the perfect balance between ads and app usage.
Freemium
The next type of app is freemium apps. These are free to download but offer in-app paid purchases. There are multiple ways this could occur – for example, through paying a premium to skip ads, or, in the case of games, paying money for additional features. The ability to buy in-app purchases is optional, meaning the app itself is accessible to every user, but there may be some restricted content.
Unlike free apps, freemium apps make their money from in-app purchases. This is a good option if you're launching a creative, gaming or music streaming app. The freemium business model is also popular with video and photo editing apps.
Another freemium approach is subscriptions. Spotify is a good example of this. The app itself is free to download and there's a free version, but there's also the option to download a paid version on a subscription.
Paid
Paid apps require the user to pay a fee before they download the app. This is commonly seen with editing software and some games. If you're looking to create an ecommerce app, it likely won't be a good idea to require people to pay to download it given they need to spend money within the app. The same goes for subscription-based apps and loyalty scheme apps.
Paymium
Paymium apps require the user to pay a fee to download the app, and then to pay for additional features within the app. Like freemium apps, in-app purchases can be avoided by users and are optional. Paymium apps typically come in the form of games.
#3. How are you going to build your app?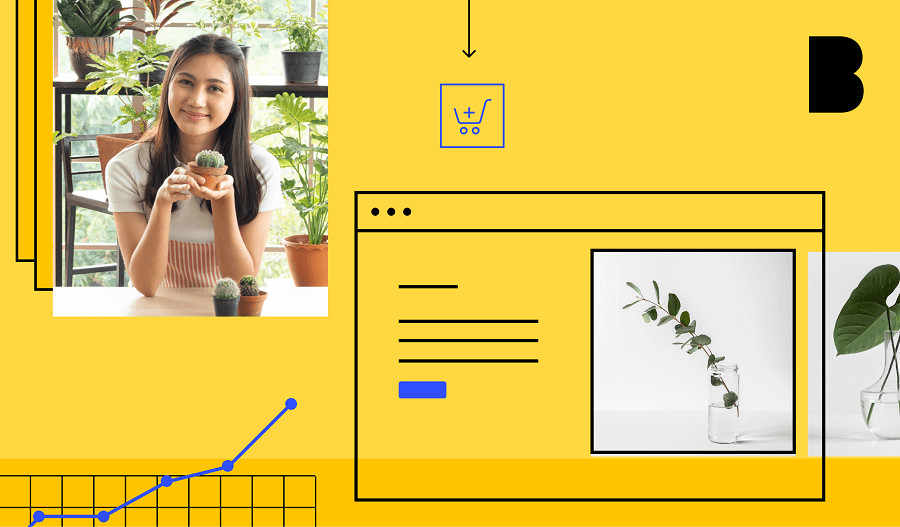 The final thing you need to consider before creating an app (after you've finalised the purpose of the app and what type of app it's going to be) is how you're going to build it. You have two main options: hire a private developer or use an app builder. If you're looking to create your own app, an app development tool is the best option.
Online app builder and development tools
When you use an online app builder, you'll be presented with several templates you can use to build your app. Each app design has been crafted to be user friendly, easy to operate, fast to load and nice to look at. This means you don't need to worry about donning a graphic designer hat or paying for one, either. Some templates will incur an additional fee depending on the features you need, eg ecommerce will be more expensive than a content-only app.
Another great thing about app builder tools is that they do all the hard work for you. You can create your own app without any prior coding knowledge. They operate on a drag and drop basis, so you select the features you want from a menu, add in your content and branding for customisation and voila! The app builder will do the rest.
If you're short on time, an app development tool is again a great option. The pre-packaged approach to building an app means that you can have the actual design and build phase completed in mere weeks – perfect if you require an app fast. (Our Studio Store for example, offers you a free ecommerce app in as little as 2 weeks.)
You can conduct A/B testing by designing different prototypes, and best of all, prices are upfront. This means you don't need to wait for a quote that may potentially change when you decide to add new features or come across features you didn't previously know about. With an app builder, all the features are presented to you at once so you can see what's available, and you can see how much the project will cost you, too. No hidden costs.
If you choose not to use an app builder, you'll need to ensure you speak to private developers in good time, especially if you're working to a tight deadline because they'll need time to pitch, design, refine, build and launch prototypes for A/B testing. Bear this in mind, as if you don't, your entire timeline could be thrown into doubt.
Get building now
If you've covered the above points and given them enough consideration, you're ready to begin the next step (provided you've conducted your market research and prepared a marketing strategy). Start your creative app journey today with Builder.ai.
Need more marketing insight? Join the Builder.ai community
FAQs:
How to make an app for beginners?
There are many app development tools available online – such as Builder.ai – which allow you to create an app as a beginner. They use pre-packaged templates that you can customise to create an app that is functional and user-friendly. But unlike other app builders, Builder.ai gives you the speed of using a template without any of the limits - you can create any features you like. You can even create ecommerce apps yourself as a beginner using app builders.
How to start creating an app from scratch?
If you want to build an app from scratch and you have no previous coding knowledge or experience, you can either hire a developer, or you can do it yourself using an app development tool that removes the need for coding completely.
How difficult is it to build an app?
Building an app from scratch is difficult for beginners unless you use app development tool. App builders remove the need for coding, enabling even complete beginners to create a beautiful and functional app by themselves.
Is creating an app worth it?
The world and consumers are becoming more reliant on apps, and this is only likely to continue far into the future. There are many benefits to creating an app, and if done well, you stand to reap the rewards of increased revenue, brand awareness and customer loyalty, making creating an app well worth your time.

Liam Collins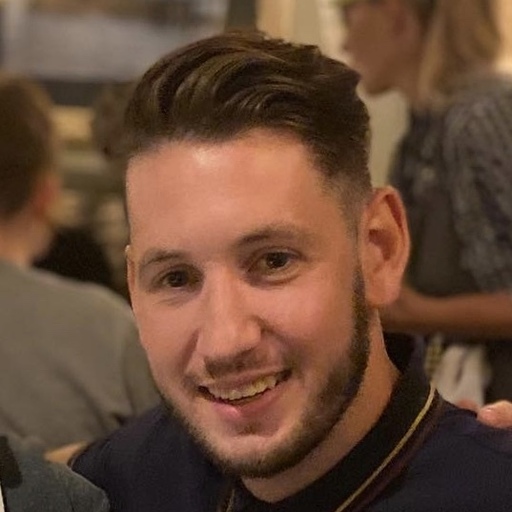 Head of Performance at Builder.ai
Liam is Builder.ai's Head of Performance, with 10+ years' experience of defining, activating and executing digital marketing campaigns. In his work at internationally recognised agencies like MediaCom and MG OMD, he was client lead for large accounts like DFS, Kenwood & De'Longhi and Boots as well as many SMBs, driving commercial growth through bespoke ecommerce and omni-channel strategies.