If there is one thing all entrepreneurial ventures have in common, it's that they all need the right mix of capital and time to take flight. The fear of debt holds back the most promising ideas from ever becoming reality. Ask any seasoned entrepreneur and they will tell you that unless you're one of the Fortune 500, every business struggles with their profit and loss balances. The answer to this ubiquitous challenge isn't just about giving your dreams a chance. Instead, consider securing small capital from family, friends or Kickstarter campaigns and then spending it judiciously where it yields secure results. By starting there, you reserve the rest for operating and marketing expenses. Instead of trying to launch a multi-million dollar corporation overnight, focus on nailing a prototype, then an MVP, and then finally the finished product. One step at a time. Unfortunately, most software development companies don't care about your dreams (harsh but true). Imagine writing a $5,000 (or even $50,000) cheque to a company even before the project has started. What if they do a disastrous job? Surely, they're not going to give you your money back.So, that brings us to the big question:
What is the most pocket-friendly way to get software made?
If you want to create an app with a cap on a budget but none on your dream, then...
Builder.ai is for you.
We love early start ups and giant enterprises alike and believe that they both deserve an equal chance at success. Therefore, when you use Builder Studio, you work closely with our Customer Product Experts (CPEs) to divide your idea into phases keeping the dependency of each feature in mind. This way, you can get the MVP ready well within your budget and timeline, and work from there to get the product ready for the market.
Why pay for everything? Pay only for unique code!
What's more – we start with code that already exists rather than building it from scratch. So, we only charge for the extra code that needs to be created. Once you start your build, our human-assisted AI manages a team of over 2,000 expert software developers and creatives from across the globe to work around the clock to launch your project by its deadline. This means that there is little downtime and lower billing for you.
Tired of a huge down payment? Get appified with weekly payments!
Back to your big idea. As soon as your project begins with Builder, our dashboard gives you access to see live updates and progress on your dream-, ahem, app-in-progress. You can make adjustments at any time. You'll have a whole team to yourself to ensure what gets delivered is exactly what you wanted and you pay weekly based on the progress you see. And you won't be paying a large deposit or down payment to kick off your dream. Because the Builder Studio payment system is flexible enough for a variety of Builders with the end goal in mind--if your project is finished sooner than promised, you'll end up paying less. If it takes longer, you won't pay a penny more. That's the Builder.ai Promise.
You can even take a quick break--we've got you covered!
Lastly, if you're unavailable to track your project and attend weekly catch-ups for some reason, let's say because of a big destination wedding in the family, then we won't continue without you. Instead, all you have to do is hit pause on the project and resume once you are back. Our developers will pick up right where we left off.
Don't just take our word for it--Builder Studio project spotlight
We recently partnered with Richard Bedenham to create his dream product, MyRatesMagic, for example - a rate plan management application including a pricing engine, report loader (you can't manage what you can't measure) and scenario planning insights–all using the cloud. By their own admission, MyRatesMagic system proved to save hundreds of employee hours, protect hotels' revenue and boost revenue management efficiency. Learn about Richard's experience in his own words.So, when you choose Builder, what you get is the financial freedom, expert guidance and technical support to build, run and scale your dreams without any fear. What are you waiting for? Click here to get started today!
Team Builder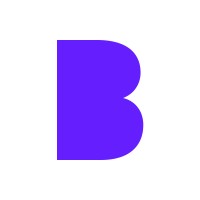 Editorial Team at Builder.ai
Stories published by the editorial team at Builder.ai.