In the fiercely competitive world of ecommerce, getting noticed might feel harder than climbing Everest without oxygen tanks.
And although throwing the kitchen sink at your marketing and advertising efforts may seem like the best antidote, there are a range of ecommerce marketing strategies that will actually drain your budget for little in return.
That's why it's important to prioritise initiatives that deliver solid return on investment (ROI), so you can steadily build your online presence.
In this blog, we're going to explore nine of the most common traps online retailers like you fall into, while also revealing what you should do instead.
Without further ado, let's get started 👇
Why does return on investment (ROI) matter for marketing?
ROI tells you how much money a strategy has made you after calculating all expenses. In marketing, it's really easy to lose focus on the efficiency of a marketing strategy, meaning you may spend above and beyond your means.
For instance, you may feel hyped about generating $100,000 in sales through a new digital marketing campaign. But if you've spent $150,000 to achieve that, then you don't need rocket science to calculate that you're actually losing money.
That's why it's critical for you to stay laser focused on the performance of each initiative – for example, the conversions and revenue they generate – rather than getting blindsided by strategies you desperately want to work.
Top ecommerce marketing strategies that hurt your ROI
Now that you know why calculating the ROI of your marketing efforts matters, let's take a look at some of the strategies that hurt your ROI and what you should do instead. 👇
1 - Running after new customers
One of the most common mistakes in ecommerce marketing is obsessing over acquiring new customers.
But "the more, the merrier" isn't a strategy that's likely to bear much fruit. Why?
Because in your never-ending hunt for new customer, you might fail to nurture and retain your current customer base, which is already paying for your products and services.
And neglecting it means you'll have a leaky bucket, where you lose potential customers as fast as you gain them, missing out on repeat purchases in the process.
This churn hurts your ROI, as it's as much as four times cheaper to upsell existing customers than to acquire new ones.
What to do instead
The easiest way to increase your ROI is to invest in customer retention strategies. There are many strategies you can try out, like providing great customer service and personalised discounts, while running customer loyalty programs.
By keeping your existing customers engaged and delighted, you'll see a significant boost in your ROI.
2 - Chasing mega influencers
In the era of influencer marketing, it's tempting to set your sights on mega influencers like celebrities and social media stars with millions of followers. After all, huge reach equals huge ROI, right?
Well, not exactly.
While mega influencers do offer broad exposure, their target audience lacks the depth of engagement needed to drive conversions. Plus, they come with hefty price tags that quickly eat up your marketing budget.
In fact, according to a report, mega influencers have an engagement rate of 1.3%, almost three times lower than nano influencers, who have less than 10k followers.
What to do instead
When talking about ROI, nano and micro-influencers nearly always outperform mega influencers. This is because they've nurtured highly engaged niche communities who intuitively trust their product recommendations.
For instance, a gamer endorsing a gaming chair or a chef recommending knives will have a greater impact on conversions than a generic celebrity endorsement.
In comparison to mega influencers, micro and nano influencers' fees for product endorsements are also significantly smaller. This cost effectiveness allows you to work with multiple influencers simultaneously and drive conversions as well as brand awareness.
3 - Excessive push notifications
Imagine you're in an office meeting and your device keeps pinging with push notifications. Annoying right?
So annoying, in fact, that you might opt out of all notifications or even consider deleting the app, despite all of the efforts to get you to download it in the first place.
According to a report, 46% of people said they would turn off push notifications if they received more than two to five messages in a week. When asked what would happen if they received 6-10 messages in a week, 32% of people said they would delete the app altogether.
So while it can be tempting to bombard your users with a stream of push notifications to try and stay relevant, it's actually likely to harm your marketing ROI.
What to do instead
Push notifications, if used properly, are a powerful way to re-engage users and can yield fantastic ROI for your business.
For instance, push notifications have a CTR of 16% if sent to notify users about abandoned shopping carts. Ecommerce sites also see a 13% increase in CTR when they send personalised notifications highlighting recently viewed products.
So instead of overwhelming your target audience, try delivering value through tailored messages.
One of the best ways to do this is to segment your audiences, which allows you to serve your audience with relevant content at the right time, including exclusive offers and tailored discounts. Simply by creating custom segments, you can boost conversion rates by 1.79 times.
Making it easy for your audience to opt in and out of notifications will further increase trust.
4 - Excessive website monetization
In the never-ending pursuit of revenue, it's easy for you to overwhelm users with pop-up ads and paywalls, making navigating through a website or app feel like a never-ending maze.
However, going ham on monetization strategies disrupts the user experience, making it harder for users to convert and potentially driving them away from your online store altogether.
In fact, the creator of pop-up ads, Ethan Zuckerman, apologised for his creation and grew to resent them more than anyone.
What to do instead
A good user experience works as a catalyst to increase ROI. According to a report by McKinsey, a good design performance of a website increases revenue at nearly twice the rate of its industry counterparts.
Rather than using cheap marketing thrills, you should focus on developing your ecommerce store with users in mind and ensuring that the navigation is intuitive.
And if you do want to leverage monetization techniques, make sure you provide something of value in return and use it strategically so that it doesn't obstruct the customer journey.
Need more ecommerce insight? Join the Builder.ai community
5 - Turning a blind eye to social proof
In ecommerce, your customers can't touch or feel the products, meaning they rely on social proof to convince them that an item is right for them.
This is something that's backed up by the numbers, with 93% of customers saying that online customer reviews make an impact on their purchase decisions.
So if you're not using it, you could be missing out on countless conversions, and target customers may not even engage with you in the first place.
What to do instead
Focus on leveraging user-generated content (UGC) throughout your online store, whether that's on your desktop site, mobile app or across marketing channels.
To gather it, encourage customers to share their feedback and experiences with your brand on social media platforms. You could also request video testimonials from your customers about their experience with your product.
The benefit?
Websites that integrate user-generated content into their product landing pages see a 20% hike in time spent on site and a 30% rise in repeat visits.
To take this even further, you should incentivise customers with discounts or special offers to post reviews directly on your products. This will help to ensure they fly off the shelves, especially if they're combined with a well-lit product catalogue and well-written product descriptions.
Negative feedback, meanwhile, can be used to improve your products and customer services in the future.
6 - Choosing either a website OR an app
There's a lot of debate among online store owners as to whether they should prioritise websites or apps. However, putting all your eggs in one basket is a big risk because of the benefits both platforms can bring.
For example, relying solely on an ecommerce website to do business could result in you failing to reach a wider audience via mobile app stores.
On the other hand, focusing exclusively on mobile apps means missing out on SEO benefits that allow your ecommerce business to reach out to a much wider and more diverse audience.
What to do instead
For maximum reach and ROI, you need to go both ways, as the real power lies in a synchronised approach that combines both web and mobile apps.
Only when both channels work in tandem can your business reach a broader audience and at the same time, offer great customer satisfaction.
This should be part of a full omni-channel approach, where you also use social media to bridge the gap between your app and website.
7 - Over-discounting strategy
No one's visiting your ecommerce store? Online sales are at an all-time low?
Time to whip out a failsafe marketing strategy and throw in some discounts!
Of course, I'm being slightly glib here, because what a simple price slash can achieve can't be done with some of the most sophisticated marketing campaigns.
But leaning too heavily on discount strategies not only reduces your margins, but also conditions your customers to expect lower prices at all times. In other words, while an over-discounting strategy may boost your short-term sales, it quickly erodes your ROI and more importantly, the value of your brand.
Furthermore, an over-discounting ecommerce strategy diminishes the perceived value of your products so much that customers may start questioning the quality of your products, all of which hinder the cash flow of your business.
What to do instead
If you're already trapped in this cycle, you may need to go back to the drawing board and shift your focus to value-oriented strategies that can yield sustainable results.
For one, focus on delivering seamless customer service by providing personalised promotions, delivering great after-sales support, offering warranties and running schemes for loyal customers.
Do whatever it takes to enhance the perceived value of your products and stop throwing discounts for the sake of it.
Another way you can overcome this is to use social media marketing to build your brand by communicating your product's true value in innovative ways. This will not only bring in new customers but will also create brand ambassadors who will do free word-of-mouth marketing.
8 - Investing too much in paid marketing
Gone are the days when pay-per-click (PPC) ads were a surefire way to generate ROI.
Today, for the ecommerce industry, the average cost-per-click for Google Ads Search is $1.16. For Facebook, the average cost-per-click for ad campaigns is around $1.7 per click.
The reality is that PPC campaigns are very expensive, especially considering only a handful of clickers reach the checkout tab.
Relying solely on paid marketing can be fatal to your ROI, as these quickly deplete your marketing budget without many conversions to show for it. This is because customers are attuned to paid advertising and show little to no trust in paid advertising.
Furthermore, paid marketing leaves no room for you to innovate or try out new trends, which can help gain the trust of your customers.
What to do instead
Firstly, look out for platforms with low PPC rates and high impressions. X (formerly Twitter), for example, has one of the lowest CPCs in the industry, with $0.38 per click. Other platforms like Reddit, Quora, Pinterest, TikTok and Snapchat are also known to be on the lower end of the CPC spectrum.
Simultaneously, investing in organic marketing will help to bring your paid ad spend down while delivering long-term results.
For example, strategies such as search engine optimization (SEO) can attract organic traffic to your ecommerce store without paying a penny on adds. Organic marketing generates considerably more credibility and trust among customers than paid advertising, increasing your brand's reputation tenfold.
9 - Not killing ineffective campaigns
It's natural to do everything you can to catch the eyes of your ideal customers.
However, allowing ineffective campaigns to linger long after they've stopped delivering results will silently erode your ROI.
Not only that, but you'll also be throwing money down the drain that you could otherwise invest in more proven and profitable marketing strategies.
What to do instead
You need to evaluate the performance of marketing campaigns regularly by doing data analysis. This enables you to take a proactive approach to your marketing campaigns and make informed, data-driven decisions.
Conclusion
Even though I've outlined some of the key marketing traps ecommerce businesses fall into, I've got some bad news for you:
You'll still make mistakes.
That's because different ecommerce marketing strategies work better for different businesses and it's a case of trial and error to see which are the most successful for you.
But as long as you're willing to fail and learn fast, you'll be able to maximise your return on investment, while skyrocketing your reach and revenue.
If you haven't started your online journey and planning to start now. It's the best time to build your ecommerce store with our AI powered online store builder. Build your stand alone ecommerce website or go with our all in one ecommerce kit that includes your ecommerce apps for iOS and Android and a web store that works across the devices.
For more ecommerce insights, subscribe to our newsletter below 👇
Need more ecommerce insight? Join the Builder.ai community
Ridhima Gupta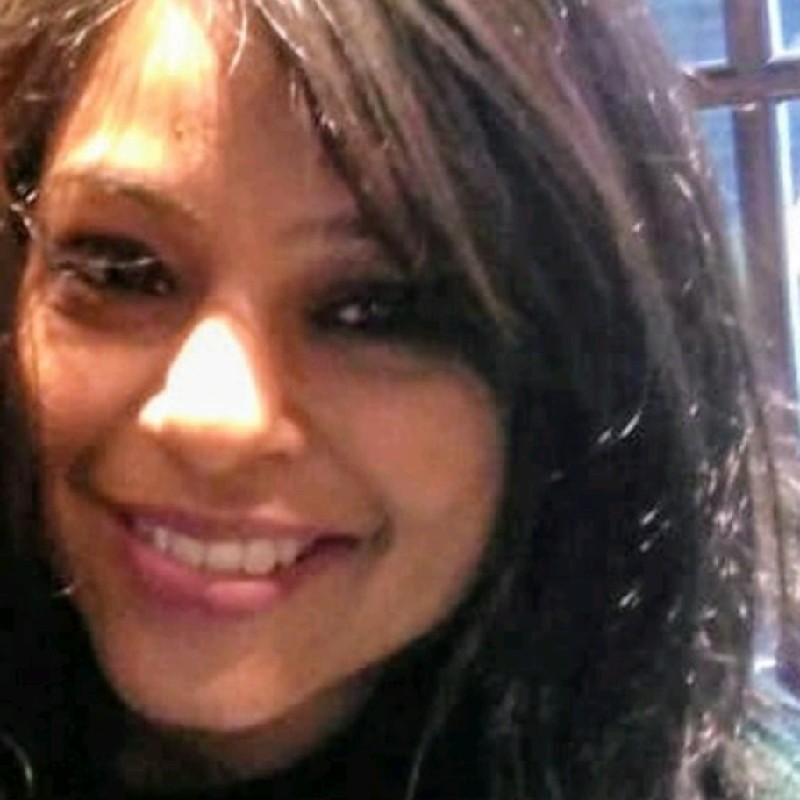 Global Head of Product Marketing at Builder.ai
Ridhima is the Global Head of Product Marketing at Builder.ai. With 16+ years of experience in delivering data-driven, strategic marketing campaigns, Ridhima's innovative approach has accelerated growth within the product marketing and content teams.