The food and drink industry is a classic one – there has always been a need for it and there always will be – but while the principles of the industry haven't changed, how it's run and delivered are. We've seen a range of food industry trends in 2022 come to the forefront, partly because of the pandemic and partly because of natural changes in technology and consumer behaviour.
Some of these trends have been in the works for years, only just coming to a head in the last 12 months. On the other hand, some of the trends we've seen make their debut this year are brand new and likely to gain traction as we advance forwards. However they've come about, they're making waves in one of the biggest business sectors, so for both a consumer and a restaurateur, it's important you're aware of them.
Top five food industry trends of 2022
We've seen many trends come to the forefront recently, but we've put together a list of the top five food industry trends of 2022 that you need to be aware of.
#1 Sustainability
Over the last few months, we've seen scenes of intense floods, widespread droughts, deadly wildfires, and erratic weather patterns across the planet as a result of climate change and the effects of global warming. Amongst all the chaos, there was a period of calm when the first COVID-19 lockdown was introduced and people stayed home.
There were fewer carbon emissions, less litter and marine life even made its way back to the canals of Venice as the water cleared. We got a glimpse of what life could be if we were to be more sustainable. There are some major culprits in the blame game of climate change, with one of the biggest being the food industry. It's thought that as much as 34% of all man-made carbon emissions come from the food industry, showing just how big of an issue it is.
With this in mind, we saw trends of reusable cups and bags, no plastic straws, and more organic, local produce is sourced. As the climate emergency intensifies, expect to see sustainability driving some major changes in the food and beverage industry.
#2 Plant-based integration
Almost hand in hand with sustainability comes plant-based diets. They yield many benefits, including repurposing land lost to livestock and saving more animals from being bred purely to be consumed. Though it's not for everyone and certainly not a majority, plant-based integration is becoming more common. Even Richmond, sausage makers since 1889, released a new range of meatless sausages, showing those in the industry that it is possible to create good-tasting products without animals.
#3 Online ordering and takeaways
Most of the world was confined to their house at some point in 2022 as governments toyed with lockdowns around the globe. This gave way to the greatest spike in online ordering we have ever seen. From a consumer point of view, online ordering was the only way to get their favourite foods, and for restauranteurs, it was the only way to survive.
Now that we're seemingly past lockdowns, it's likely we'll see more growth in the online ordering and takeaway aspect of the food industry because it not only works for consumers, but it works for business owners in a money sense, too.

A lot of restaurant owners don't like to use food marketplaces like Uber Eats and Just Eat because they take a commission, but they're increasingly becoming the best marketing tool for online ordering because of the number of users they have and what they can do for brand awareness. If you don't already have a profile, it's worth the investment.
#4 Increased table bookings
In line with not being able to go out, those who were able to be forced to stick to strict table booking methods. While it was out of the norm for a lot of more casual restaurants and eateries, not to mention bars and pubs, it proved to work well.
It chiefly solved the age-old problem of not knowing how many staff to have working on any given night because it gave owners an insight as to what to expect. For this reason, we're likely to see more companies introduce table booking apps to their establishments.
#5 Augmented menus
The fifth and arguably most interesting trend of 2022 is the rise of augmented menus. This piece of software allows diners to view items on a menu through their phones, giving them a better idea of what it is they're ordering and what the nutritional value of it is.
As the industry moves to become more allergen focused, having an augmented menu is a great way to showcase all the information diners need without overcrowding the menu; all the while creating an interactive experience. We're confident we're going to be seeing more of this moving forwards.
Integrate trending software into your food and drink business
Businesses in the food and drink sector need to stay on the ball in the way of trends, especially post-pandemic. Builder.ai can help you to implement some of the fastest growing trends, including online ordering and table bookings, using our builder studio.

We offer complete electronic point of sale (EPOS) integration which allows you to seamlessly combine all of your electronic software. We also provide delivery management and a host of features to better the online food ordering experience for operators and consumers alike, including table ordering, QR code menus and customer loyalty schemes.

Get ahead of the curve – bring your restaurant online fast with Studio Store.
Need more marketing insight? Join the Builder.ai community
Frequently asked questions
What are some future food industry trends?
The future of the food and drink industry is hard to predict, but it's likely we'll see more app technologies be introduced and dining become a more tech-based, interactive experience. Your best bet is to start with an app that syncs with your processes and doesn't break the bank doing so. Builder Studio is the perfect place to start, providing an app that you can adapt in future, to keep ahead of those ever-changing trends.
What's trending in the food industry right now?
The biggest trends in the food and drink industry right now are in the way of online ordering, being sustainable, and offering more meat-free, plant-based dining options. A prepacked online ordering app from Studio Store, gets you up and running in as little as 2 weeks.
What are some food and drink industry trends post COVID-19?
Post COVID-19 we're likely to see a continuation of remote ordering for the ease of both restaurant workers and diners, as well as reservations for better management and convenience. There's no time like the present to get your business equipped with an app that supports your services future-proofs your potential. With Studio Store, you could be up and running in as little as two weeks.
Gus Aldaya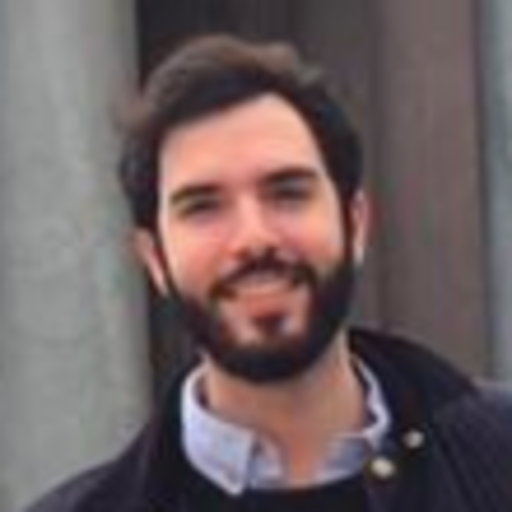 Product Marketing Manager at Builder.ai
Gus Aldaya is a product marketing manager at Builder.ai where he applies 10+ years of experience to ensure quality product marketing. Gus has a BA from the University of Kent.