You don't have to be a technology expert to realise that the world is moving online. Everything from clothes shopping to hiring a lawyer can be done on the internet. Businesses we always thought would be in-person have been forced to diversify and build an online presence at the very least in a bid to keep up with the times, and restaurants are no different. If you have a restaurant and you want to increase your brand awareness and stay relevant, you need to build a restaurant online ordering app.
What is the purpose of a restaurant online ordering app?
You might be wondering why you should be thinking about restaurant app development in the first place. Well, aside from the fact that 81% of people with a smartphone have searched for a restaurant app at some point, there are some other key benefits.
Firstly, your restaurant will become more accessible to your customers because they can reserve a table and order food for pick-up/takeaway on it. Secondly, should another lockdown strike, you already have the infrastructure in place to keep on trading and servicing your customers. Another major benefit is that by developing your own app, you can cut out the middleman and keep the profits to yourself without having to give a share to a larger marketplace brand.

That being said, you should retain your profile on food marketplaces so you can claw your customers back from larger opposition sites without compromising on the unrivalled brand awareness they can build for you.
How to build an app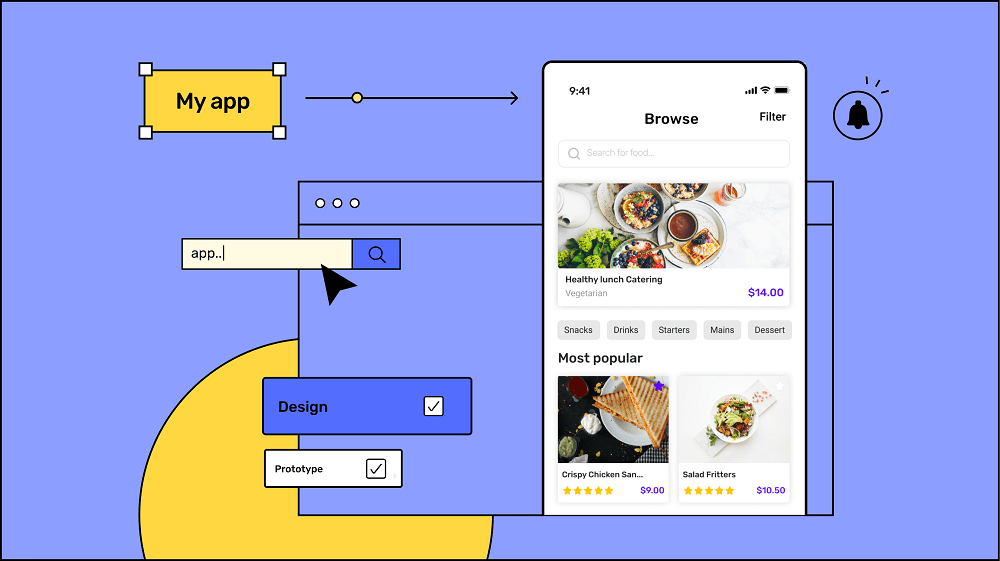 Many people recognise the usefulness of apps, but the reason a lot of people don't create their own is that they assume it's a really difficult process. Despite public misconceptions, building an app isn't as hard as you might think. In fact, it can be incredibly easy when you use a no-code online app builder.
What's a no-code app builder?
As the name suggests, a no-code app builder is an online platform that allows you to build an app without any coding knowledge. They are similar to website builders like WordPress or Wix, except they specialise in apps.
How no-code app builders work

You might be wondering how it's possible to build an app with no code and what the process entails. It's more simple than you might've first thought.

Some app builders work on a drag and drop basis. For these, all you need to do is select a design template and start sliding in the features you want to be included. Although these are swift and user friendly, no-code app builders like this do come with their setbacks. Your app will be confined to a single template, and features will be limited to the platform's offering at that time. Most importantly, your app will be subject to vendor lock-in, meaning that if you want to leave, you'll have to start your app from scratch.

Don't worry, there's a better way. Builder Studio has transformed the no-code app experience, giving you the power to create the restaurant ordering app you've been dreaming of. Using this no-code app builder, you'll drag and drop the features and functionalities you need to create a specification, that a professional design team will then bring to life. You'll find templates at your disposal, but these don't limit you. You can use these to help swiftly plan your features with the help of a dedicated expert. By blending the effortless nature of drag and drop with the expertise of a professional design team, you get a no-code app experience that never compromises on quality.

Who do no-code app builders work for?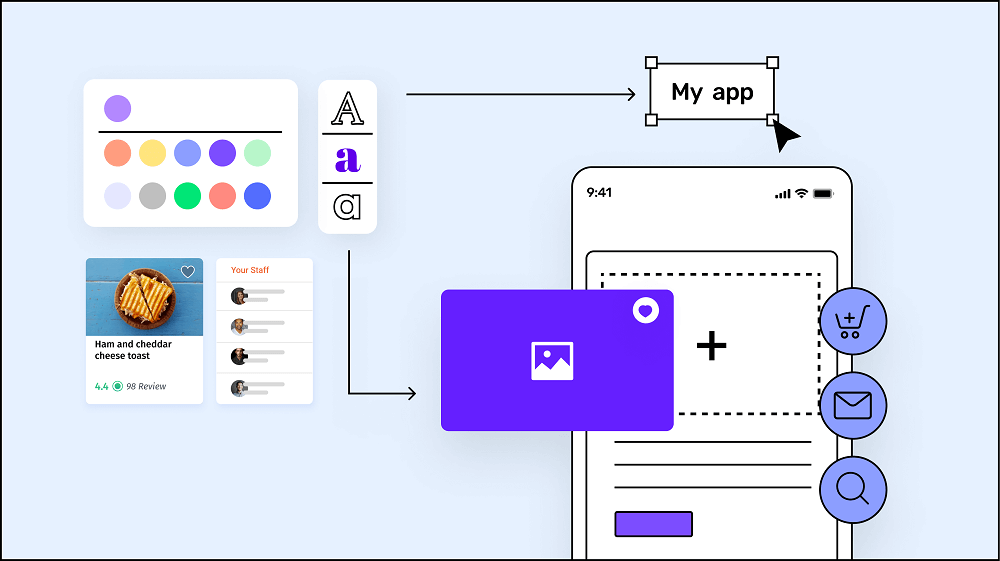 There's almost no restaurant a no-code app builder won't work for. Firstly, the process is so simple that even a beginner with no experience or technological understanding can navigate the build process. And if you choose the right provider, there'll be an expert on hand to help if you need it! They're also great for those on a budget because they're a more affordable solution than hiring a developer.
Finally, app builders are ideal for those who want to build an app for their restaurant and get their menu online fast. Overall, they're a no-hassle solution to what was once a highly technical job.
Start building your restaurant online ordering app today
Think you're ready to take the next step in digitising your restaurant and start building an app? Builder.ai offers prepackaged restaurant ordering apps with EPOS integration, click and collect, table/QR code ordering, and customer loyalty interfaces.

Make sure you check out our top tips for small businesses looking to develop an app first, and then explore our Builder Studio to learn more about our process and how we can help you get your restaurant online.
Want to start your app project with us?
Book a demo
Speak with one of our product experts today.
By proceeding you agree to Builder.ai's privacy policy and terms and conditions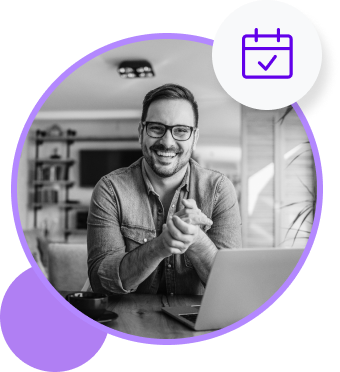 Frequently asked questions
How much does it cost to make a restaurant app?
The price of developing a restaurant ordering app depends largely on the service you use (app builder/developer and if so, which one), the design you choose and the functions and features you want to include. With Studio Store you get all the features you need, bundled together with hosting and maintenance for a great value price.
What are the top restaurant app development companies?
There are several restaurant app development companies out there for you to choose from. At Builder.ai, we've extensive experience in creating high-quality food apps. CogX awarded this one 'Best Covid-19 Innovation for Recovery' because it helps small businesses like yours, get online fast, cheaply and simply.
Is building a restaurant online ordering app worth it?
Yes, it is absolutely worth building a restaurant ordering app for your restaurant because it simplifies the ordering process from your point of view, but it also makes your service more accessible to potential customers which can have a positive impact on your brand awareness and revenue alike.

Neetu Mogha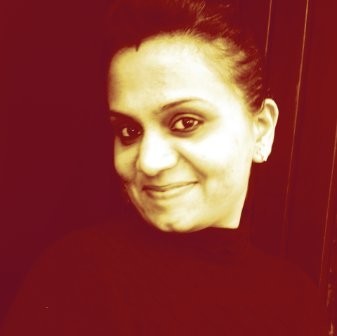 Neetu Mogha is a Tech Lead at Builder.ai where she applies 10+ years of management experience to guide the software development team. Neetu has a BTech in Computer Science from Hemchandracharya North Gujarat University.