When deciding where to eat, two things are likely to sway your decision: the menu and the reviews. Typically speaking, you won't bother reading the reviews if the menu isn't up to scratch, further highlighting just how important a menu really is, and we're not just talking about the food that's on it.
Design plays a massive role in consumer habits, especially when it comes to where we eat, and just because the world is moving to an online way of shopping, even for food, that doesn't mean design and functionality go out the window.
Is design important when building a restaurant menu app?
From a user's perspective, you should be doing everything you can to make your digital menu the best it possibly can be. We've all been in situations where we've sat down to eat at a restaurant and the menu that is given to us is either far too big and bulky, or it's so small you need to hold it 2cm from your face to read it.
Just because digital menus aren't physically in people's hands, it doesn't mean the same faux pas can't happen. It's incredibly frustrating for users when they have to rotate their phone and zoom in on the screen to read the menu print, but it's also off-putting when they have to scroll for what seems like forever just to get to the mains. Worst of all, it can be extremely detrimental to a business if they have no digital menu at all.
These are all things that can push customers in the other direction, highlighting the importance of first having a menu, and second, making sure it's functional and user friendly. With this in mind, let's explore how you can find some of the best digital menus for restaurants.
Digital menu features
Firstly, you need to be aware of menu features. Anyone can go on to Canva and download a free menu maker template, but the issue therein lies with the functionality. Whenever you want to update your menu (which you need to be doing to maintain interest in your food), you need to physically open up Canva and amend the text. You then need to re-download the file and replace your existing online file with the new one. This is long and not sustainable.
The best online menus are those that can easily be edited and updated without having to manually make every change, so when you're looking for a digital menu creator, bear this in mind if you want to save yourself a job in the future.
The next feature you need to think about is whether or not you want people to be able to order directly from your digital menu. Not every menu template platform will allow for this functionality. Granted, it's not always needed for restaurants but if you want this functionality, make sure you pick a menu maker that has this feature as an option at the beginning of the process.
The final main feature you need to think about is adding photos and images. This will largely depend on the type of restaurant you run and the type of food you have. Some restaurants with longer menus like to break up their lists with striking images, but those with fewer offerings don't necessarily need to do that. With this in mind, check if the menu building template you're looking at allows you to add photos.
Digital menu design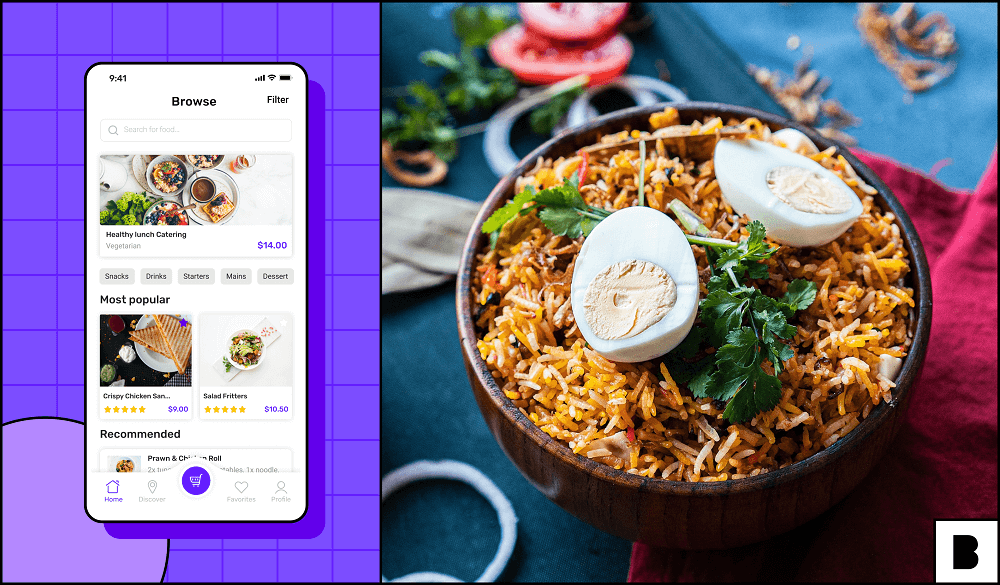 Menu design plays a huge role in how successful your menu is likely to be. As mentioned previously, no one likes too small text or endless scrolling. The best menus balance out font size with the typeface being used. It's also a good idea to incorporate the price into the design and do it clearly. Some digital menus leave out the price, while others have the price but no currency symbol, so it's hard to decipher what the number is for.
There's plenty of advice online about menu design best practices. But digital menus also need to have an element of UI (user interface) design and this goes far beyond standard graphic design that's used for paper menus. You also need to be thinking about whether your digital menu is responsive, depending on if it's being viewed on a computer or a mobile device.
It's generally best to employ the services of a software developer because they'll be able to help you find the best solution that not only looks great but performs well from an accessibility and responsiveness point of view, too.
Want to build your online store?
Book a demo
Speak with one of our product experts today.
By proceeding you agree to Builder.ai's privacy policy and terms and conditions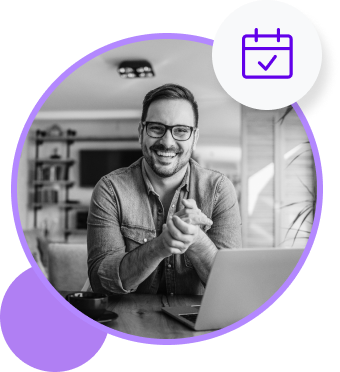 Get in touch with our software team
If you haven't been able to find the digital menu solution of your dreams, contact our team. We've worked across the food and drink industry and designed and implemented countless menus for restaurants.

Alternatively, check out this award-winning app, you simply upload your menu items, photos and descriptions and your branding. It's got EPoS integration and customer loyalty at its heart, not to mention delivery management and Click and Collect features.

Visit Studio Store today to learn more about how we can help you improve the online food ordering process for your restaurant: /studio-store
Frequently asked questions
How to make a digital restaurant menu?
Depending on the type of menu you're looking for, you can create a digital restaurant menu in almost any form. With Builder.ai you can create a professional digital menu that fits perfectly into an award-winning app, improving your restaurant's overall digital presence.

Is it worth making a digital menu for a restaurant?
Before choosing where to eat, most people look at an online menu first, so it's well worth making a digital menu as part of your restaurant's digital presence. By using Studio Store to make a digital menu, you can also give digital visitors the power to browse, then book from one, easy to use platform.
How much does it cost to create a digital restaurant menu?
The price for a digital menu can vary from free if you do it yourself to a bespoke price if you hire a designer to do it for you. We suggest this prepackaged restaurant app, it's great value and gives you everything you need to improve customer loyalty and grow your restaurant business.
Liam Collins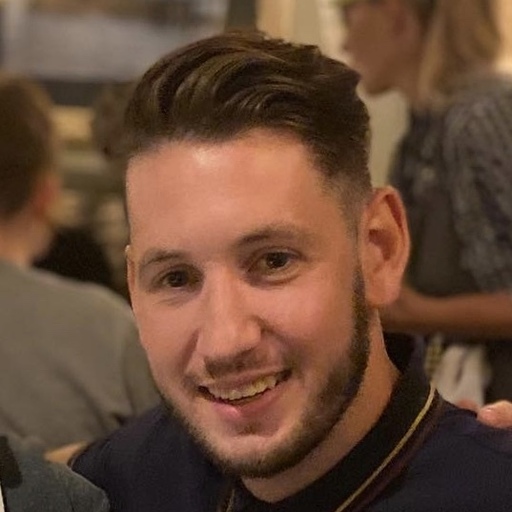 Head of Performance at Builder.ai
Liam is Builder.ai's Head of Performance, with 10+ years' experience of defining, activating and executing digital marketing campaigns. In his work at internationally recognised agencies like MediaCom and MG OMD, he was client lead for large accounts like DFS, Kenwood & De'Longhi and Boots as well as many SMBs, driving commercial growth through bespoke ecommerce and omni-channel strategies.