Running a restaurant isn't easy. From coordinating numerous members of staff and updating menus to managing stock and providing outstanding customer service, it's a full-time job that never stops.

One of the biggest challenges facing restaurants, especially since Covid-19 hit and the world became a place of appointments only, is managing online bookings. This change to appointments has seen many restaurateurs scramble to find a workable restaurant reservation system, and it's also put existing systems to the test.
Whether you own a restaurant or want to get more involved with the hospitality industry as it begins to shift into a new age, understanding how restaurant reservation systems work is essential, as is gaining an understanding of how they translate into apps, and how you can develop a successful one.
What is a restaurant reservation system app?
A restaurant reservation system is a piece of software that enables restaurateurs to manage bookings and reservations. From a diner's perspective, they'll be able to book a table at their favourite restaurant or bar using one, and from a restaurateur's perspective, they'll be able to better manage their bookings and see exactly who's coming in and when.
What are the benefits of developing a restaurant booking app?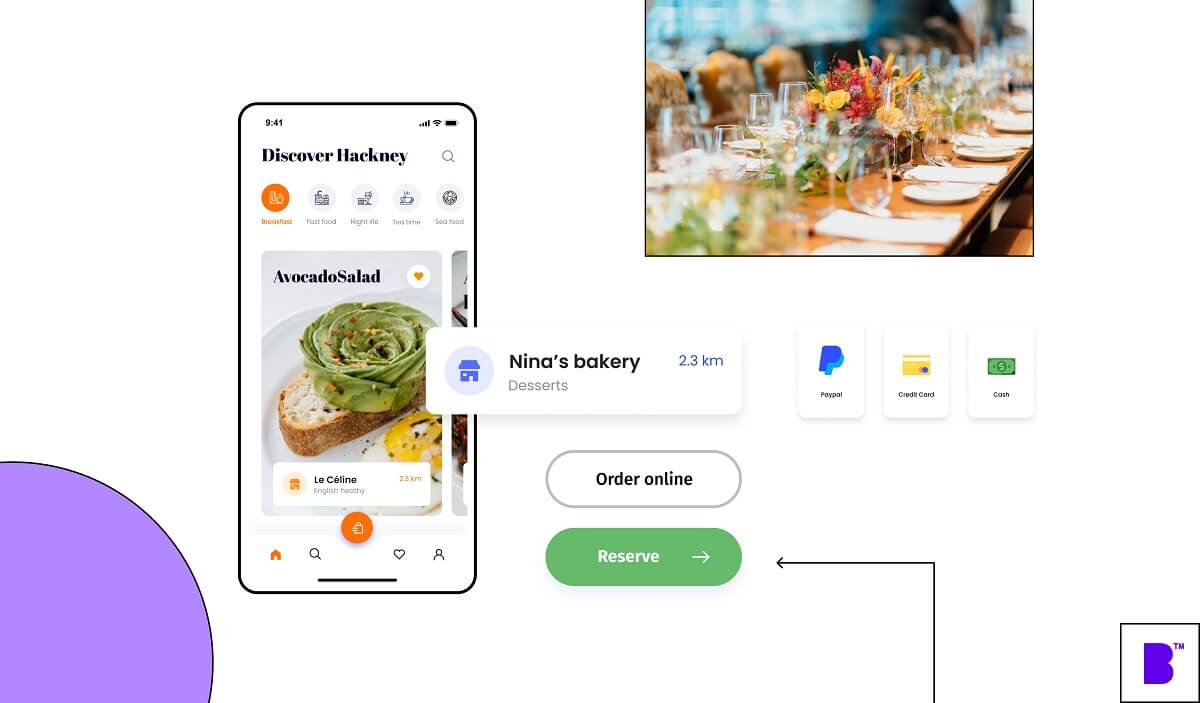 There are several reasons why developing a restaurant booking app is beneficial. Firstly, as a developer, you can work with lots of smaller businesses and help drive customers to their door, something which is much needed in the hospitality industry after Covid.
Secondly, there are lots of restaurant booking systems out there, but few have apps. Creating an app could make it easier for diners to book a table because their details can be auto-filled, saving them time and improving their overall experience.

By developing a restaurant booking app, you can also get onto the QR code craze. With an app, you can help your customers and staff avoid queues and long waits for tables, by introducing a QR code that sends customers straight to your app, ready to book.
There is money to be made in this industry, so from a financial perspective, it's worth it. For restaurants, marketplaces are great for building up brand awareness but they do take a percentage fee. While restaurants should always have a presence on existing marketplaces, developing a singular app allows owners to almost steal their customers back through a direct route – all the while reaping the benefits of using the current marketplaces to boost brand awareness.
An app is also useful for restaurateurs because it makes their business more accessible. Having one that's unique to your restaurant is even better because you can avoid service fees and tailor it specifically to you and your clientele.
Want to start your app project with us?
Book a demo
Speak with one of our product experts today.
By proceeding you agree to Builder.ai's privacy policy and terms and conditions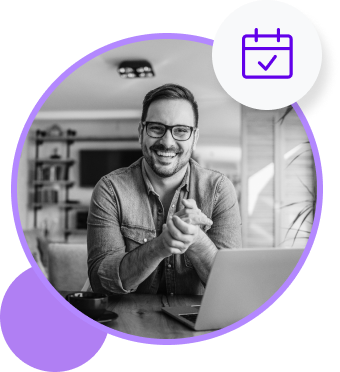 How to develop a restaurant reservation system app
Now we're clear on what one is and why it's worth it, let's go into how to actually develop a restaurant reservation system app.
#1 Do market research
Like any app, you need to start by doing market research. There are some major players in the industry already, so you need to make sure you analyse them and determine how you can compete (usually by offering a unique USP and capitalising on their errors). Finding an app development service that can integrate with an EPOS system is a great way to build a competitive advantage.
Some of the names you've heard of may include OpenTable, Resy, Tablein, Hostme and ResDiary. They each differ from one another ever so slightly, but they're all highly successful. Research them, see how you can differentiate yourself, observe how they market themselves, and come up with a plan of action.
#2 Find a design
Design is everything with apps. They should be sleek, fast, aesthetically pleasing and user-friendly no matter what the industry is. A restaurant reservation system is no different, except unlike most other apps, it's purely data-driven and therefore functionality must prevail over design.
If you choose to use an online app builder like Builder.ai, there will be several pre-packaged options for you to choose from that expertly combine form and function. They take all the hassle out of the design aspect, making the process a lot easier for beginners.
#3 Build your app
When your market research and design are complete, it's time to start building your restaurant app. Depending on the functionality you want, you may be better off using an app builder. The pre-packaged app system works on a drag and drop basis and is exceptionally easy to use. No coding experience is required; however, if you want your reservation system to have dual-functionality or some more unique features, you may need to speak to a developer directly to hard-code in the aspects you want.
Developers tend to work to longer deadlines and are more expensive, but they can offer a more bespoke app. If you're looking for something simpler, an online app builder is perfect.
#4 Launch your app
Once your app is built, has been tested, and is accepted onto the app stores, you can launch it. This is where your market research will come into play to help you spread brand awareness and get your first users.
Summary
Building a restaurant reservation system is a smart move in today's economy, and it's likely the future of the hospitality industry following the pandemic. They're simple in practice, but there's so much scope for you to do more and create a truly unique system.
Start building today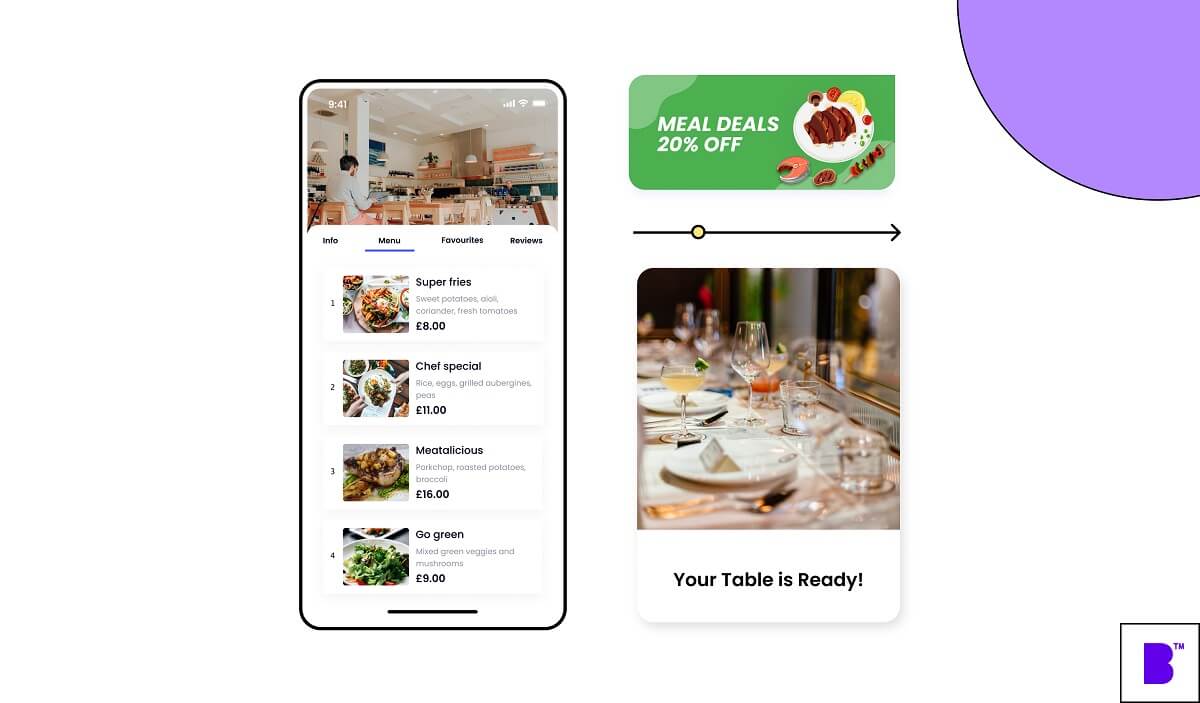 If you're ready to take the plunge and develop a restaurant booking system, either for your own restaurant or for others to use, we're ready to help you turn your vision into reality.

We provide comprehensive restaurant app solutions with EPOS integration. You can develop your app to do more than take reservations, too. With Builder.ai, you can implement customer loyalty schemes and Click & Collect, as well as managing your delivery system and even enabling users to order at the table. With our templates, you can do much more than reserve a table.

Have a play with our software and learn more about how we can help you, as well as exploring our pricing options and seeing similar projects we've worked on before: Builder Studio
Frequently asked questions
What is a restaurant reservation system?
A restaurant reservation system refers to the act of digitally assigning tables in a restaurant based on booking requests. Historically it was done on paper, but nowadays it's commonly done via a computer as it's easier to understand and more efficient.
What is the most popular restaurant reservation system?
There are lots of pre-established restaurant reservation systems currently in use in the UK, with some of the most widely used being OpenTable, TheFork, and Eat App. Your app idea could be the next big thing...but only if you make it a reality! Using Studio Store, you can create your ideal app without needing any coding knowledge, or to speak to a developer.
Can you make your own restaurant reservation system?
Yes, you can certainly develop your own online restaurant reservation system, and the benefit of doing so is that you can design it to be exactly how you need it, and you don't need to pay monthly fees, either. With Studio Store, you can do this with no coding knowledge required, at all! As easy as ordering a pizza, you simply order your must-have features, and your app can be up and running in as little as two weeks.
Neetu Mogha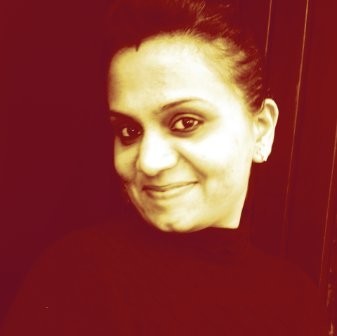 Neetu Mogha is a Tech Lead at Builder.ai where she applies 10+ years of management experience to guide the software development team. Neetu has a BTech in Computer Science from Hemchandracharya North Gujarat University.