Fifth generation wireless cellular technology, or 5G, promises 1000X the internet speed offered by the previous technology known as 4G. 5G speed means the ability to stream 4K HDR content, higher resolution and uninterrupted connectivity across the globe. But what we're telling you today is that Builder can build software – apps, websites, wearables – so fast that it makes 5G seem slower – well, somewhat. Let us explain. In August, we helped take the music to Hollywood with The Roots' highly anticipated Pre-Grammy Jam Session 2019. The Pre-Grammy Jam Session is an annual meeting of the musical minds where everybody who's anybody spends their evenings leading up to the Grammys. The event saw attendance by George Clinton & Parliament Funkadelic, T.I., India Arie, 2 Chainz, Swiss Beatz, Jorja Smith, Noname, Chad Smith, Boogie, Esperanza Spaulding, Jay Rock, Fantastic Negrito, Jon Batiste and many more big names. Partnering with The Roots and Mirrored Media, Builder helped turn the evening into a massive hit!
Here's how it all started: A true Grammy conundrum
The existing system of event management was unorganised and messy. This meant that VIP guests had to wait for long periods of time to get their passes issued and other formalities done – having a domino effect on the entire line-up that evening. The Roots and Mirrored Media reached out to Builder for help. They wanted Builder to be able to devise a system which could send out customised invite emails to guests with a unique QR code attached, along with building an RSVP system, which would make the process seamless. And here's the catch: they wanted it done at supersonic speed!
Here's the Builder solution: A flawless Pre-Grammy Jam Session
Builder Studio offers 5 choices of timelines to each of our customers when it comes to a project- relaxed, slow, standard, fast and speedy. Fair warning: Every time someone chooses 'speedy', our developers bust out their skills at almost 5G velocities. In this case, keeping the situation in mind.
All about the Pre-Grammy Jam Session app
We built a web app which was capable of sending out customised invites to any given list of guests. The app also enabled the organisers to import the guest list using a CSV importer or add new guests directly from the user interface itself. Each guest received a unique QR code, which served as an entry ticket to the event. The app also had a QR code scanning module, which scanned guest codes, checked them in and presented the organisers with all the details of the user.The app allowed the organisers to edit guest list or modify guest details if need be. The app also had a live dashboard which gave the organisers a clear estimate of the number of guests checked in along with their type of invite, like VIP, press and so on. What's even better – Builder developed and delivered the app in just 48 hours! The app proved so successful that it was reused by FaderFort and Miles Davis House at SXSW 2019. Before Builder, they had simply been using SaaS tools and were left disappointed with email invites sent, the endless queues, and overall solution the tools provided for their unique problem. All in all, what we're trying to say is that for all of us at Builder, your dreams and challenges (however unique) come first. Got a dream you want to appify at 5G speed? We've got it. Got a business situation and need swift digital transformation? We're your buddies. With a turnaround time of 48 hours, which is almost unheard of in the software development industry, we feel like we are only getting started. So much more is in store for the #BuilderGeneration in the near future, but in the meantime, click here to learn how you can create your app with Builder in just 4 steps.
Lakshmi Devan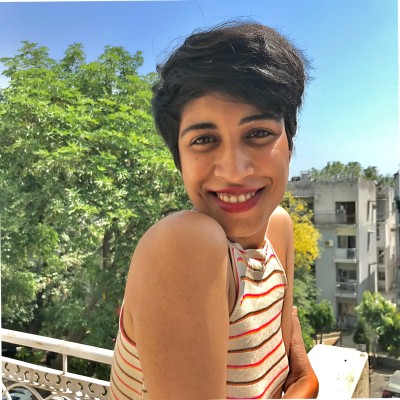 Senior Manager Content at Builder.ai
Lakshmi is a communications professional with over 6 years of experience across industries- from digital media and fashion to health and technology. She specialised in Integrated Marketing and Communications cum laude, and naturally, can work her magic best when handling public relations, marketing and editorial content and communication. Most people find her moderately introverted, conspicuously sassy, significantly energetic, and massively dog-loving.