With our guide to creating a restaurant app, you'll find a new recipe for success!

Restaurant businesses are still reeling after a tough 2020. Where once customers could mingle and be queuing at the door, strict social distancing measures have changed our entire concept of restaurants. That's where Builder.ai decided to step in and help.

With our guide on why and how to build a restaurant app, you'll be able to create a streamlined work process that ensures everybody is staying safe. Taking a little stress out of what was already one of the most stressful jobs around. You'll also learn:
Why owning your own app is better
How to reduce queues and overcrowding
Minimise contact with customers, but keep it personal
How to promote your business via the app

#1 Say no to delivery apps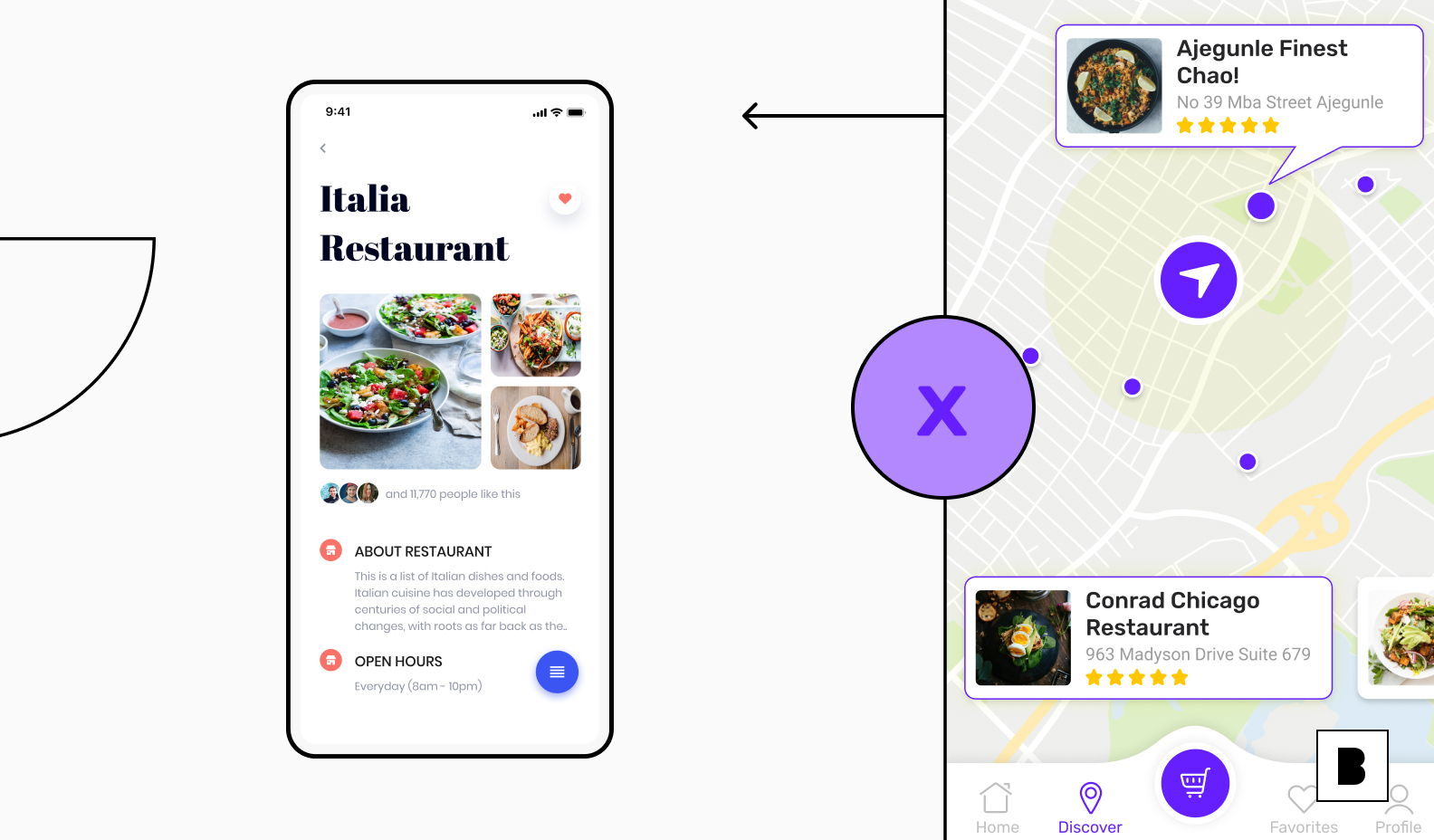 We know restaurant delivery apps are convenient, but honestly, you're working too hard to be losing 30% of the value from every dish you make. Your restaurant deserves success by itself, and that's why your personalised app is going to serve you far better than any other.

By creating your own app, you can produce your own push notifications, reminders, and publicity all at once without it being complicated (more about that further down.)

#2 Know your limitations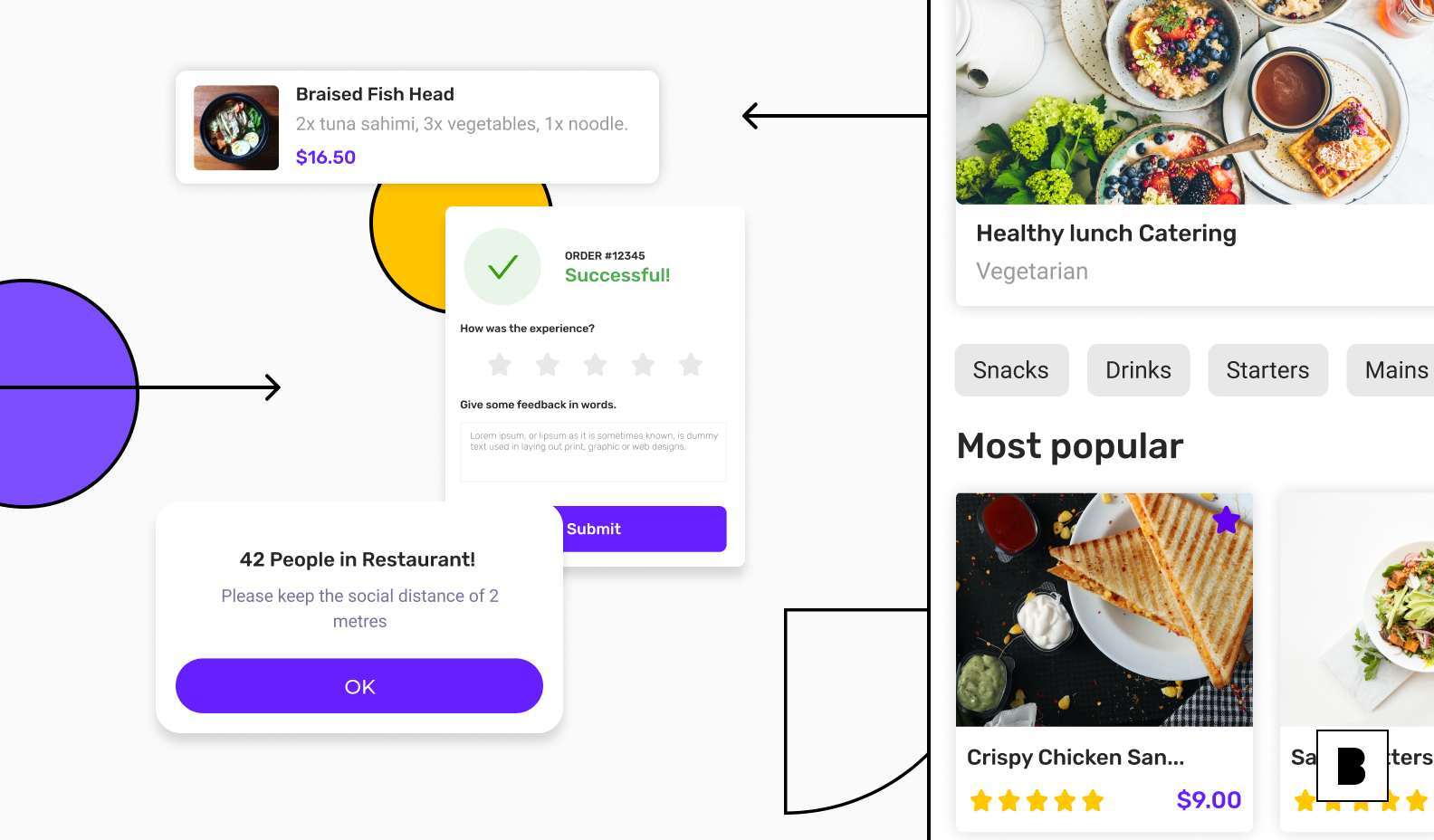 By now you know your capacity for sit-ins and take-aways. As a successful restaurant, you know when the rushes are, and how many people can safely squeeze in with social distancing.

All you need to prepare for your app are the numbers and time frames involved.

#3 Creating your personalised restaurant app
Once you've done it, you'll see that it's the simplest thing in the world. With Studio Store from Builder.ai, your personalised app only takes a few easy steps.

Pick our pre-packaged app, tailored for your restaurant business and within 12 weeks you'll be up and running.

You can set it up as a kitchen management and restaurant reservation app, notifying customers of your spacing and availability in real-time. In-built features accept deposits to make sure there are no pesky cancellations, and virtual queues provide customers with no need to wait outside before you're ready!

With your own restaurant order taking app, customers can select the dishes they want, send the orders straight through to your kitchen AND pay via the app. No worrying about handling money or unnecessary close interaction (and with a restaurant ordering app there's proof if the customer makes a mistake!)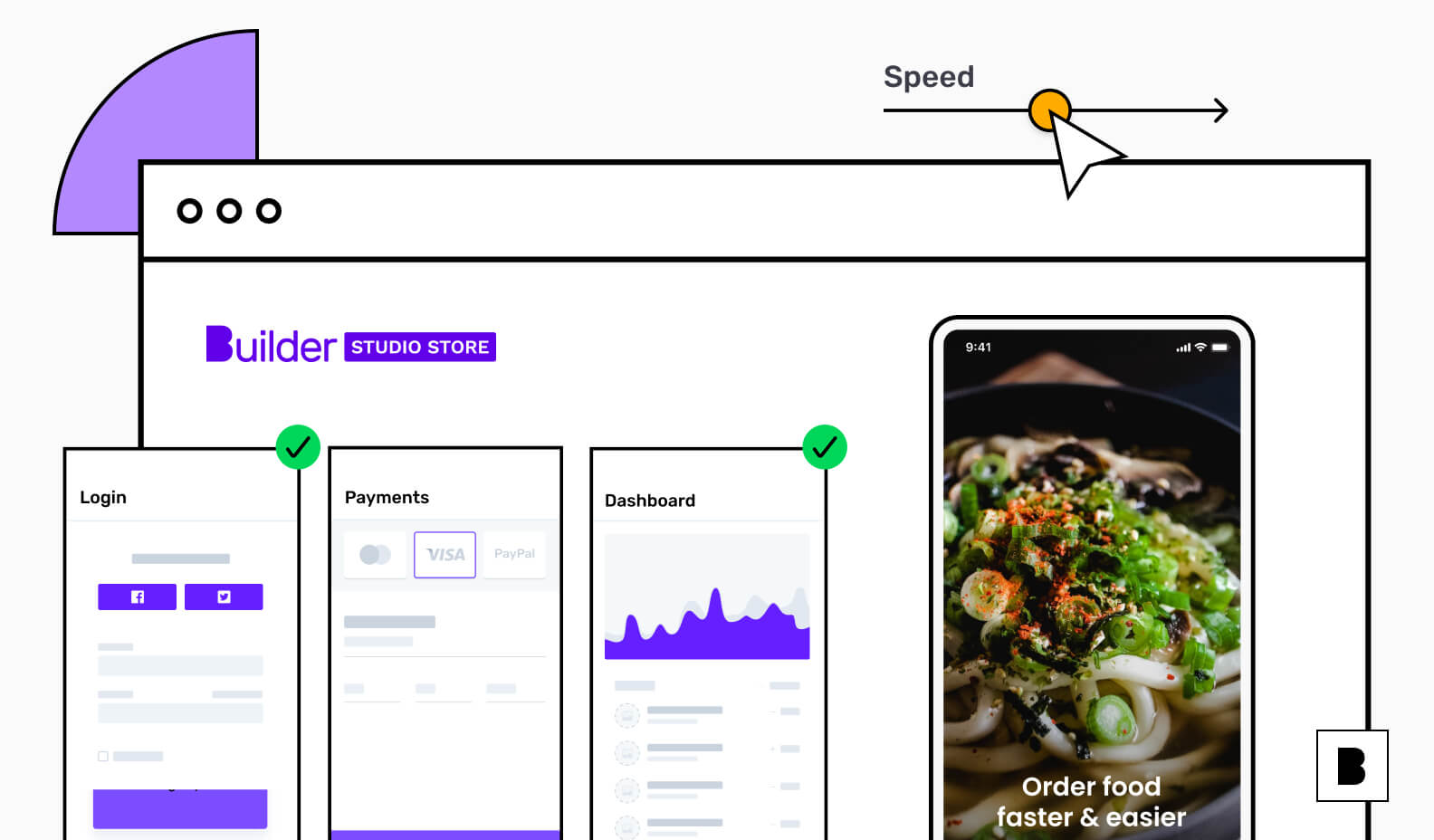 Safety precautions are of tremendous importance to us, and that's why we have built-in features for that too. You can update any safety information via the app to keep your customers informed of course, but also one other important feature for us - maintaining social distancing!

While we love the idea of Gordon Ramsay shouting at customers for getting too close to one another, we opted for an alternative that involves less swearing. Your app can actually detect if two users are within two metres of one another, and automatically alert both parties of the mistake.

But if you CAN get an irate Gordon Ramsay, that would work too.

#4 Building on your success

By building your own app, you can select the best way to advertise your restaurant. With zero coding experience required, you can send push notifications to customers whenever you want.

If it's a quiet day, the app can send a discounted offer to your most loyal customers. If a user is within the vicinity around lunchtime, it can remind them that your restaurant is nearby. With your app in your hands, you can choose the best way.

As an app itself, you also have the advantage of your branding appearing on customers' phone screens. That little symbol of your restaurant? That's what they will see every time they open their phone. No need to worry about disappearing into the vast menu of a large delivery app company, your app is there to remind customers to come back every single day.

You will also remember that it is YOUR app. While we maintain it for you, after two years, the coding is free to use as you see fit. All that designing and personalising for your business stays in your hands.

Start today
And that's it. Getting your own restaurant app has never been easier. With Studio Store, you can purchase a pre-packaged app that'll be up and running in as little as 2 weeks (for ecommerce of food delivery). Here's how it works: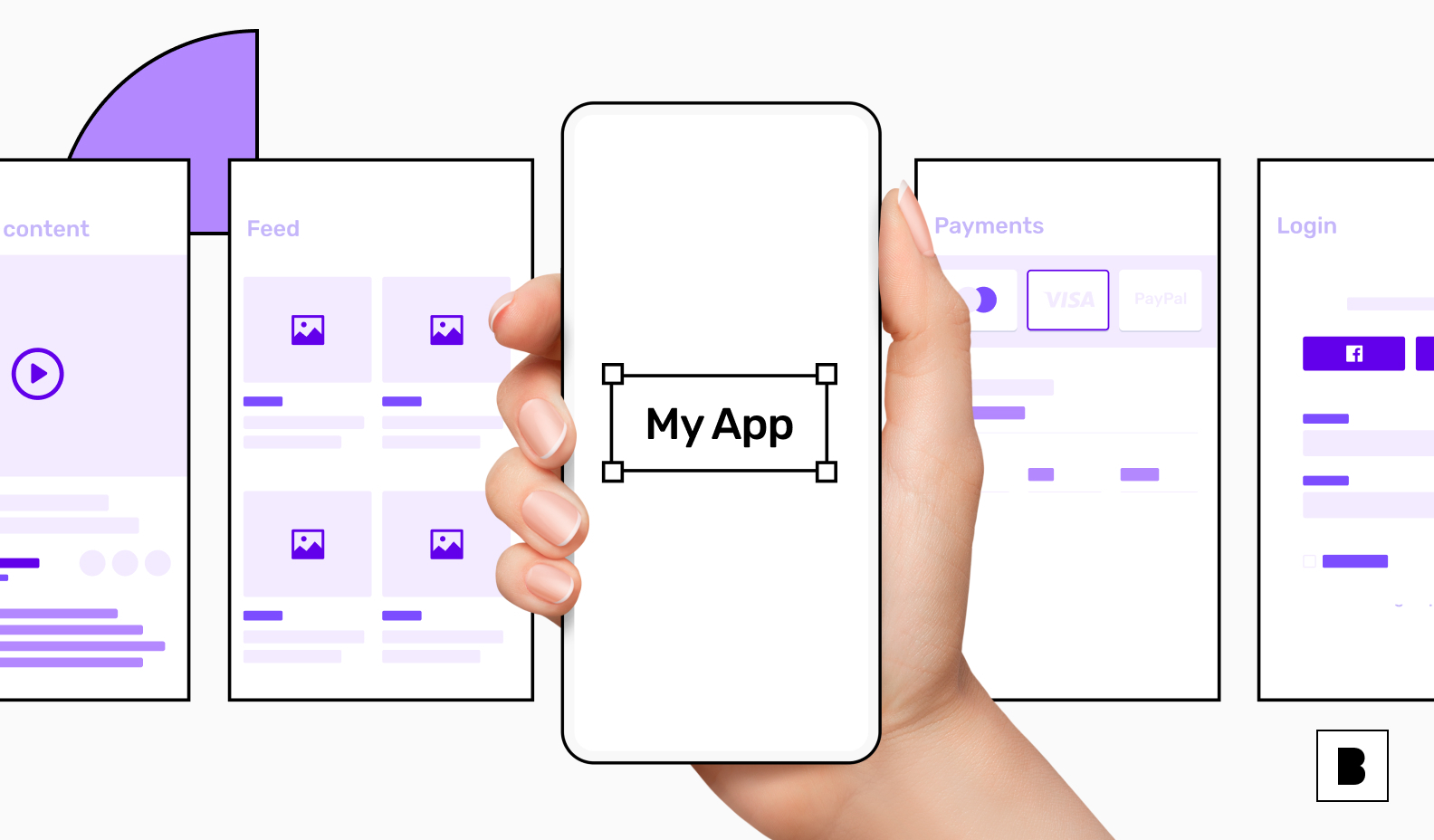 Kick-off call: Share your ideas and branding, then pay your refundable deposit to get started.
Track progress: take a peek at the progress of your build via our dashboard, and get answers to any questions on the chat feature.
Launch: just weeks after your call, your app will be ready to launch.
Maintenance: Grow your business as your app moves to maintenance and cloud.
Check out what our restaurant app builder has to offer, or get in contact with us today.
Neetu Mogha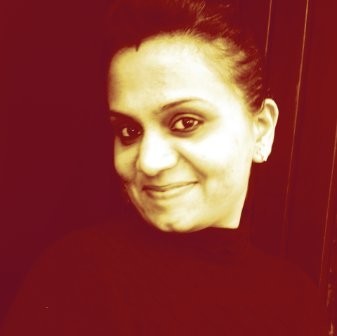 Neetu Mogha is a Tech Lead at Builder.ai where she applies 10+ years of management experience to guide the software development team. Neetu has a BTech in Computer Science from Hemchandracharya North Gujarat University.