The question we get asked the most by our customers, media, and friends alike is- how much does it cost to develop a mobile app? A majority of the time, people are looking for a straight answer - like a simple figure to write a cheque for without much thought.
Understanding app development costs
The only problem? The cost range is so very wide! It's similar to asking how much it would cost to buy a house. Well, it completely depends on the number of bedrooms and bathrooms. Not to mention, the square footage, location, construction quality and so on that play a crucial role in determining the final cost.
The same goes for apps. Sometimes all you need is a simple static website to provide company information to your clients. On the other hand, you may want to build a powerful gaming app that sells tokens and collects user information. Between these two, costs would range drastically. According to Entrepreneur magazine, small business app development costs can range from anywhere between $38,000 and $171,000.
On top of all this, imagine writing a $5,000 (or even $50,000) cheque to traditional custom app solutions even before the project has started. What about the hidden costs of app development? What if they do a disastrous job? Surely, they're not going to give you your money back. So, that brings us to the big question: Can you afford to build a mobile app?

Anyone can build an app with Builder.ai
But in this blog, we give you a detailed breakdown of the factors that determine the cost to develop a mobile app. Then, we'll tell you how we ensure that apps only cost a fraction of the market price- making it possible for everyone to build software and bring ideas to life.
Need more app insight? Join the Builder.ai community
$1000 vs $10,000 vs $100,000 apps - here's the difference.
There are apps that cost $1000. There are those that cost $10,000... and there are also apps that cost upwards of $100,000. We would never tell you that the priciest ones are better. Here is the mobile app develop cost breakdown that decides your bill:
Type, complexity and size of application determine app development costs
An app can either be native (that are developed for specific platforms like iOS or Android) or hybrid (whose codes are written only once and are run on multiple operating systems). This means, if you're looking to get native apps built for both iOS and Android users, then you'd have to spend double the money!
An app could be simple with basic functionalities (like a calculator app) or complex like gaming apps that require multiple app bundles to function. Therefore, the higher the complexity, bigger the size and more the cost.
Stakeholders involved post-deployment play a role in app development costs
The stakeholders of an application mean ALL the people interacting with it regularly, not just external users alone. To illustrate this, let's consider a cab-hailing app, like Uber. The most obvious stakeholders here seem to be the riders and the cab drivers. However, there's more here than meets the eye. There are admins who manage parts of the application like performance, crash reports and bugs. Then, there would be investigators who verify all drivers to ensure that they have security clearance, customer service executives who look into customer complaints, and finance teams who manage payments.
Of course your version of the app would be different from what the driver sees or the internal teams see as their requirements vary from yours. However, all these different versions belong to the same parent company and are vital to its success.
Now, a simple calculator app would have limited stakeholders as the calculations are all performed by algorithms. So, as common sense would dictate, the latter app would be cheaper to build than the former.
Technology stack are critical to app development costs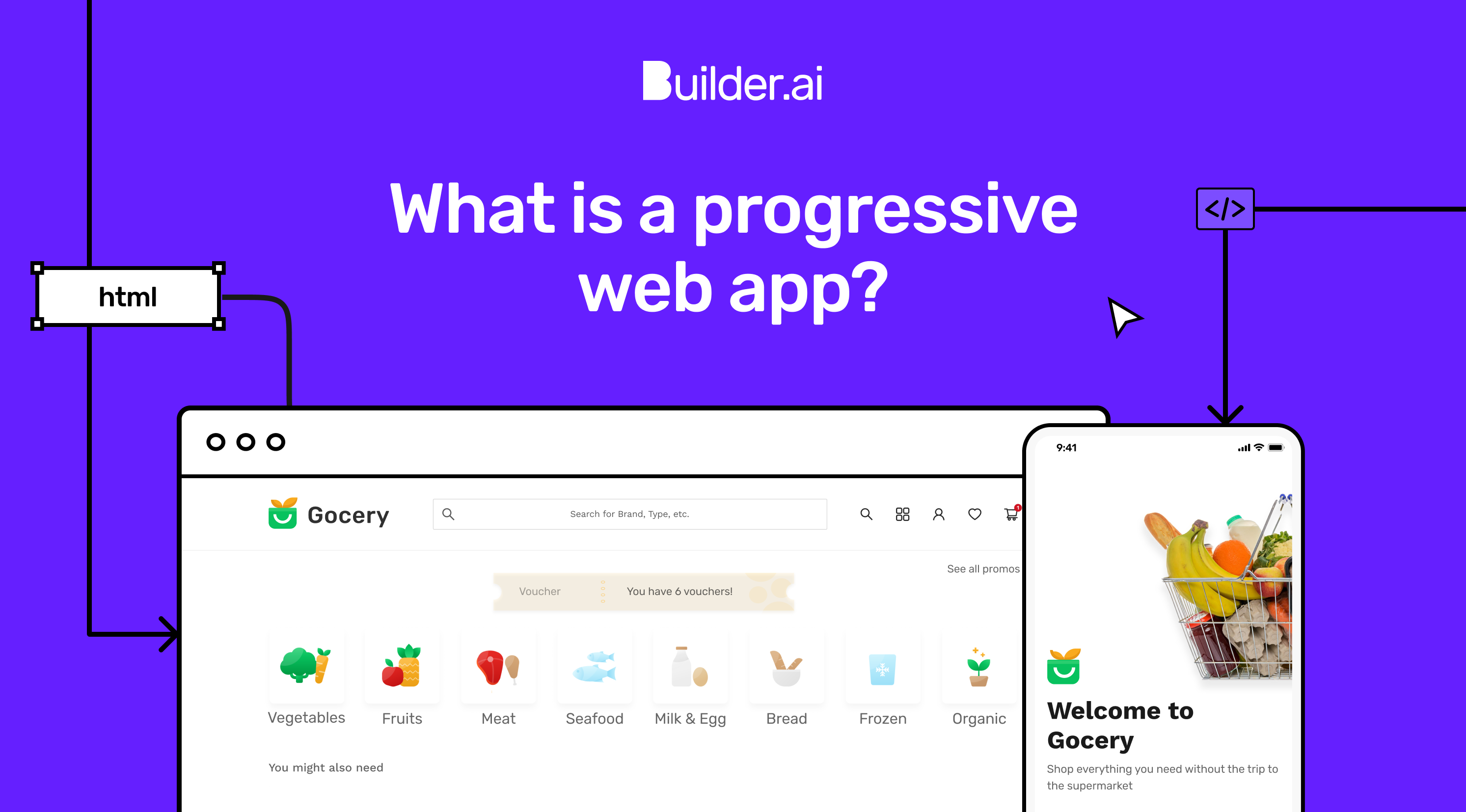 A technology stack is the total programming languages, tools, and frameworks that a developer would use to create an applications' ecosystem. An ecosystem here would include the front end, back end and database. Some technologies are more expensive to employ and deploy than the others. For example, if your app uses AI or Blockchain, then it'll be costlier to build than apps that don't use cutting-edge technologies. As a rule, remember that the more technologically loaded your software would be, the higher it would cost.
Choice of software development partner is the #1 determiner of app development costs
Whether you choose freelancers, traditional custom app solutions(agencies), or SaaS platforms to build your application would determine the quality of developers, the speed of delivery and the cost of development- irrespective of its technical and market complexities.
In our experience of working on hundreds of apps, while SaaS platforms are on-demand and affordable, they're also constrained and slow. And small boutiques or other traditional custom app solutions provide more flexibility, but are also risky and expensive. And building software without the explicit know-how, is often misunderstood to be complex, expensive, risky...and almost impossible.
Enter Builder.ai
What we offer is a new, third option that gives you the best of both worlds: the infinite customisation normally reserved for expensive agency-led solutions, with the on-demand speed, reliability and consistency normally associated with SaaS, (minus the issues that usually came with both).
Choose Builder.ai if you want it done quicker
Builder's proprietary platform is the answer to traditionally time-consuming operations. Customers drag and drop their desired features to begin to see their idea come to life in minutes; No wasted time on meetings and scope-creep. Too lazy to drag and drop? Just pick from our pre-packaged apps. We leverage human-assisted AI to provide a more optimized model of building and operating technology, thus delivering your projects on-time and faster than the rest.
Choose Builder.ai if you want it done better
You get access to a live dashboard where you can track real-time progress on your project. Every step in the development process is customizable, immediate, and most importantly, up-front. Pick your own budget, timeline, approval flow, functionalities and more, right from the start. Our spec and pricing system is fully transparent, guaranteeing a maximum price from day one, and the progress of your project can be viewed in real-time so you remain in control along the way. Furthermore, you can sleep soundly knowing your end product is guaranteed quality. A rigorous developer qualification process ensures that only the most specialized engineers and designers across the globe are part of our network. Your project is then assigned to the individuals best suited for your business's software needs via a cognitive project management system. As they work to bring you the best, most cost-effective final product, a dedicated QA team provides consistent support to make sure we're delivering exactly to your requirements.
Special thanks to Natasha, our AI project manager who makes it all happen- from start to finish.
Choose Builder.ai if you want it done cheaper

Looking for a custom app? Why pay for everything? With Builder Studio, you only pay for unique code! We start with code that already exists rather than building it from scratch. So, we only charge for the extra code that needs to be created. Once you start your build, Natasha manages a team of software developers and creators from across the globe to work around the clock to launch your project by its deadline. This means that there is little downtime and lower billing for you. Because the Builder Studio payment system is flexible enough for a variety of Builders with the end goal in mind–if your project is finished sooner than promised, you'll end up paying less. If it takes longer, you won't pay a penny more.
Looking for a standard app for your business? Choose Studio Store - our latest range of pocket-friendly pre-packaged apps that are delivered in as little as 2 weeks.
Here's the bottom line
Life is short and when you have a uniquely remarkable idea that could change the world, then it feels silly to hold back and deprive the world of it. Now, more than ever, we encourage you to dispel your fear of missing out and take the leap! We're not asking you to dive into the unknown vortex of software development at all. Instead, check out our explainer videos for any questions you may have and don't hesitate to sign up for a quick demo (top right corner) if you like what you see.
Lakshmi Devan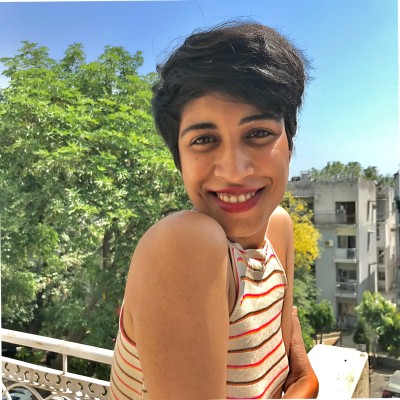 Senior Manager Content at Builder.ai
Lakshmi is a communications professional with over 6 years of experience across industries- from digital media and fashion to health and technology. She specialised in Integrated Marketing and Communications cum laude, and naturally, can work her magic best when handling public relations, marketing and editorial content and communication. Most people find her moderately introverted, conspicuously sassy, significantly energetic, and massively dog-loving.