2020 has been a transformational year—in many ways. And now, just as the world began to adjust to new realities, the calendar is turning.
The COVID-19 vaccine is here, but industry experts predict that dark clouds won't dissipate right away. In 2021, we will likely see a continuance of many of the trends from 2020, along with some novel opportunities that will continue to reshape the business landscape. You're probably wondering how you would possibly uncover the new shift at a time when the world has seemingly turned on its axis? We're here, Builders.

To help you get a sense of global marketing trends and give you a headstart, we bring you 4 predictions on trends that will impact businesses in 2021, straight from our executive team. But first-
Let's recap 2020
With an omnipresent pandemic, we had to find new ways to socialize in a world where social distancing quickly became the norm; work had to be redesigned so people could do their jobs safely and productively; grocery shopping, dining out, education, and medical treatment fundamentally changed. And, almost in parallel, as a reckoning of systemic racism came to a head, we were forced to reassess and reflect on our values and what it means to be human. In short, we all went through a big ocean of change in 2020.
What to expect: Global consumer trends 2021
Deloitte recently published a report where they polled 2,447 global consumers, ages 18 and above across the United States, the United Kingdom, Mexico, China, South Africa, Qatar, the United Arab Emirates, and the Kingdom of Saudi Arabia. Here are a few insights from the survey:
Almost four in five people could cite a time a brand responded positively to the pandemic and one in five strongly agreed it led to increased brand loyalty on their part.
More than 70% agreed they valued digital solutions that deepened their connection with other people, and 63% believe they will rely on digital technologies more than they did prior to the pandemic even well after it subsides.
Fifty-eight percent of respondents could recall at least one brand that quickly pivoted to better respond to their needs, and 82% said this led to them doing more business with the brand.
The short version? In these times of uncertainty, people are looking to brands for help— and rewarding those that can meet their most pressing needs in the moment.

4 business trends to watch out for in 2021
We believe this is the time for your business to rise above all competition and shine. Pay attention and you'll know why.
1. Speed and innovation work side by side.
Slow but steady may usually win the race...but not in 2021. This year is all about agility- one which laggards will find hard to navigate. Are you digital yet? Because if not, then you're missing out on the golden opportunity to understand the voices of your customers, rapidly analyze customer data, and develop and deploy solutions at speed. Don't say we didn't warn you. Click here to get started.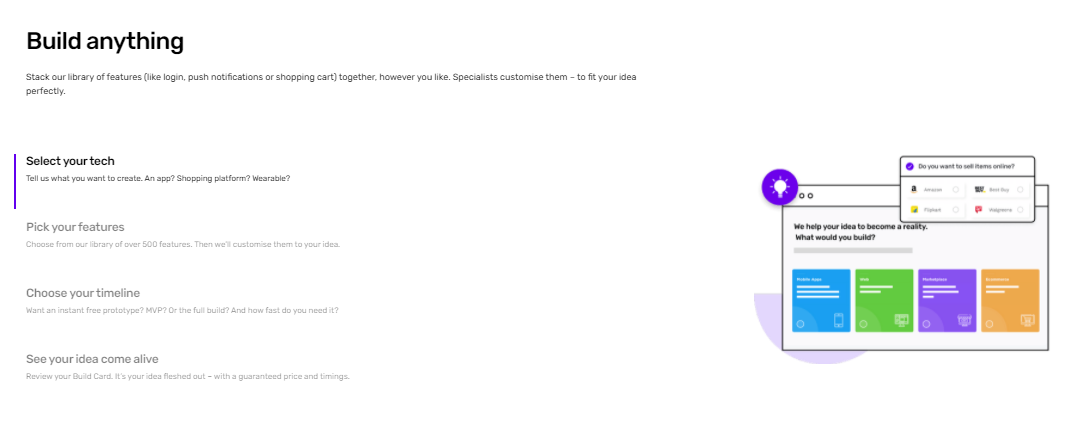 2. Democratization of innovation will drive success.
A world where every single human being can participate in innovation, in whatever capacity possible, no matter where they live or what they own, is a world with infinite promise.User-centered innovation has great advantages over brand-centred innovation that have been the mainstay of commerce for decades. This is because the former allows users to self-serve what they want rather than companies acting as their (rather imperfect) agents. At Builder.ai, we've always believed that innovation and software go hand in hand. Therefore, every human being should be able to unlock their true potential through software, irrespective of what they know or have. We do this by transcending the need for traditional tech knowledge, increasing the efficiency of resources human or otherwise and by creating a transparent end to end process. Our platform builds, runs and scales just about anything you can think of. Our human-assisted AI can build your tailor-made software using the collective knowledge of what's been built before, an assembly line connects reusable features with specialist creators from our global network. This way, any idea can be built.

3. Human experience over efficiency.
Nothing like a pandemic to put a spotlight on the relationship between a brand and customers. That is, a brand's reputation is determined by the connection between what is promised and what is delivered. As the gap between these two widens, human experience suffers and trust erodes. What damage could that cause to a brand? In 2021, bad experience could even take down giants.
So, what can you do as a business? Make lesser promises if that helps you deliver on them without fail and meet customers' evolving value-based needs. Align your intentions with your competency.You may note that how you demonstrate trust may depend on your organisational goals. For example, if your customers value transparent and ethical data usage, it may be important to incorporate straightforward messaging on how your organization will use their data and ensure systems are in place to protect that data from both cyber risks and invasive data practices.

4. Customer passion drives the future.
Marketers can differentiate themselves from the competition by crafting an engagement strategy that leans into participation at its deepest levels. Let customers be your brand ambassadors, collaborators and influencers. Let's look at an example.
DeWalt, a global tools manufacturer, tapped into consumer passion by forming an insights community of 8,000 tradespeople and 4,000 do-it-yourselfers (DIYers). DeWalt provides individuals within this community with tools to test, say, during a home improvement project. The ask: customer feedback. DeWalt estimates this community has saved the company more than US$6 million in R&D costs. The moral of the story is - don't be shy of trying creative, unconventional methods to nurture customer passion. It'll pay back.

We hope these trends help you prepare for the approaching year.
The future belongs to those who can respond to customer needs as they unfold, stay agile and align to evolving needs, and foster the human connection we all crave. And we are here to help you get there.
Lakshmi Devan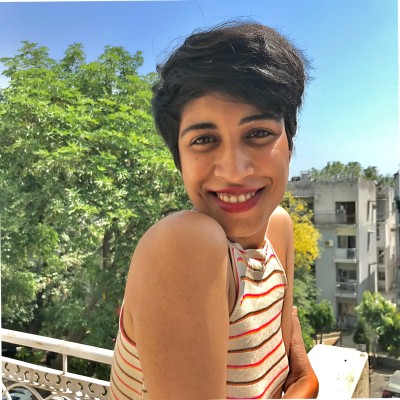 Senior Manager Content at Builder.ai
Lakshmi is a communications professional with over 6 years of experience across industries- from digital media and fashion to health and technology. She specialised in Integrated Marketing and Communications cum laude, and naturally, can work her magic best when handling public relations, marketing and editorial content and communication. Most people find her moderately introverted, conspicuously sassy, significantly energetic, and massively dog-loving.