Business intelligence has always been a technology-driven process for analysing data and extrapolating actionable information to help executives, managers and other corporate end users make informed business decisions. However, 2020 will witness an unparalleled advancement in business intelligence, fuelled by coronavirus pandemic, economic slowdown, and the overall need to evolve in order to survive.
Let's look at the 3 enterprise business intelligence trends that can benefit your business in 2020.
1. Growing appreciation for data discovery, visualisation and quality management
In the new normal, relying on bare-bones solutions like Google Analytics no longer cuts it. The flourishing market of IOT (internet of things) combined with the increasing use of online resources serves as a rich avenue for consumer data collection. But often large magnitudes of data come with higher risks of errors and resultant low quality reports. According to Gartner, world's largest research and advisory company, poor data quality is estimated to cost organisations an average of $15 million per year in losses. Realising that they cannot afford such a loss at this point, most companies will grow to appreciate and invest time and resources in not just acquiring the data, but also implementing advanced data processes to distribute the data effectively and visualise it for an easier extraction of insights. All in all, business intelligence applications that are easy to use, agile, reduce time to insight, and allow handling of a high volume and variety of data will witness a boom.
2. The widespread introduction of augmented analytics and collaborative intelligence practices
According to Gartner, augmented analytics is one of the top data analytics trends to watch out for in 2020, and we agree! Augmented analytics automates the digging and highlighting of key insights to optimise decision making. This is accomplished in a fraction of the time when compared to manual approaches and done in a manner that allows everyone to use analytics programs without needing a high-level computer science degree. In this way, augmented analytics plays into the rise of collaborative intelligence that enables teams to set up business intelligence alerts, share public or embedded dashboards with a flexible level of interactivity- across a plethora of devices. The focus here is collaborative decision making which can only happen if information is presented in an easily digestible manner through a combination of tools including social media, web 2.0 and business intelligence tools.
3. The love for artificial intelligence continues
We always save the best for last. Artificial intelligence tops the list of buzzwords in 2019 and for a good reason. As per Gartner's 2020 Strategic Technology Trends report, this year artificial intelligence (AI) will become a foundational catalyst for advanced process automation and human augmentation and engagement. Low code application development is not new, but a confluence of digital disruptions has led to an influx of no code tools to meet rising demand for rapid application development platforms. By 2024, low code and no code application development will be responsible for more than 65% of application development activity. Also, by 2024, 75% of large enterprises will be using at least four low code (or no code) development tools for both IT application development and citizen development initiatives.
We don't mean to boast, but we saw this coming, Builders. In this new age, our human-assisted AI will continue empowering everyone to be able build flexible, dynamic and simple solutions to complex problems. With Builder, it's easy to build software in a cost-and-time-efficient manner. Using Builder Studio, you can now design your idea (no matter how small), and our human-assisted AI will manage the process (thanks to a Capacity Partner Network of 75,000 technical and creative resources across the globe and our AI-powered platform).
Builder makes software development as easy as ordering pizza for individuals and enterprises alike. Builder Studio, Builder Cloud and Studio One help you build, run, and scale successful ideas. Here's how it works:
First, Builder Studio's drag-and-drop menu is so easy to use that anyone can build a project even if you know nothing about tech. Our process offers all the immediate, predictable benefits of Software as a Service (SaaS) with the customisation previously possible only from expensive and complex tailor-made software.
Then, once you start your build, our human-assisted AI manages a network of tens of thousands of expert software developers across the globe. There is little downtime, reducing costs for you. These specialists deliver your idea efficiently, on time and without the errors normally associated with tailor-made software development.
Next, Builder Cloud brings you multi-cloud access in a single platform with fine grain analytics, DevOps automation and commitment-free cost savings. Our human-assisted AI works in the background to buy forward capacity from cloud partners including Amazon Web Services, Microsoft Azure, Digital Ocean and others to ensure we can provide you with capacity—exactly when you need it, and at the best price possible.
Afterwards, Studio One is a service that proactively updates your app, so you're never blindsided by 3rd party changes that could easily bring it all down. Even if it means an app needs to be totally rebuilt (something we can do effortlessly as we're always updating the core features your software was assembled from).
Builders, it is safe to say that 2020 will be the year of data. The discovery, management, visualisation, presentation and protection combined with strategically collaborative business intelligence and artificial intelligence. This is a year of relentless advancement and growth. So, why should you not get on the bandwagon? Start by clicking here to digitally transform your business today.
Lakshmi Devan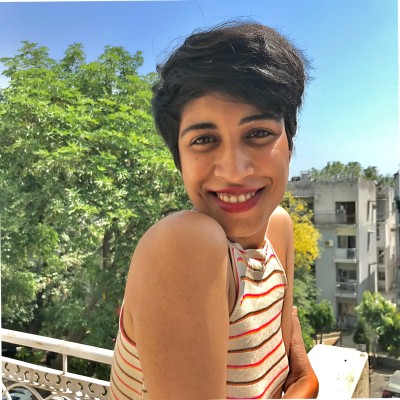 Senior Manager Content at Builder.ai
Lakshmi is a communications professional with over 6 years of experience across industries- from digital media and fashion to health and technology. She specialised in Integrated Marketing and Communications cum laude, and naturally, can work her magic best when handling public relations, marketing and editorial content and communication. Most people find her moderately introverted, conspicuously sassy, significantly energetic, and massively dog-loving.