We've barely made it past the dawn of the new decade and the world has already seen total upheaval. 2020 is certainly going down in history books for its eventfulness. But believe us Builders, the current pandemic is only what we make of it. Despite the unprecedented challenges it poses, it is possible for businesses to survive 2020 relatively unscathed, simply by evolving and adapting quickly. We know this because we've been seeing it with our own eyes and we are here to help.
In the last few years, cloud computing has become a critical instrument in digital transformation and the deployment model of choice for businesses looking to revamp existing IT infrastructure. Although the International Data Corporation predicted the annual spending growth to be moderate during the forecast period 2017-22, the COVID-19 pandemic is accelerating this process by forcing businesses to reconsider their business approach and go digital in order to fight the setbacks and help their customers.
In this new greatly digital world, we see the following 3 cloud computing trends shaping enterprise computing and the larger market.
1. The rise of the need for disaster recovery
The future of cloud computing and businesses have one thing in common, which is concern for security. As more and more companies go digital, the cost of downtime is seeing a steady increase. According to Gartner, the average cost of IT downtime can be as much as $5,600 per minute, depending on the nature of business. Considering the status quo, as lockdowns shut down offices and retail outlets, the only source of revenue for most businesses is online sale. This means even the slightest downtime could result in missed opportunities and customers. Additionally, regulations such as GDPR have made it mandatory for organizations to handle the data of citizens sensitively leaving businesses with a two-fold challenge.
First, to be legally compliant and second, to be confident of their disaster recovery strategies. It is clear that a robust security system paralleled with an equally infallible disaster recovery process is the only way to go. We take security very seriously - both our own and our customers'. In order to ensure we are protected from threats, we use a variety of tools and processes to secure our infrastructure at multiple levels.
To give you an example - all of our persistent databases use encryption at rest and our ephemeral databases use encryption in transit. Our production environments all use a combination of jump/bastion hosts and private subnets to ensure they are not exposed to the public internet. We also follow a regular update schedule for our server packages in order to keep them up to date on security patches. Builder.ai also maintains GDPR strict compliance for all of its platforms and performs routine recurring compliance audits.
2. The unceasing love for hybrid cloud
Research firm Gartner, for instance, predicts that by 2020, 75 per cent of organizations will have deployed a multi-cloud or hybrid cloud model. Another major market research firm, MarketsandMarkets predicts that the hybrid cloud market will grow from $44.6 billion in 2018 to $97.6 billion by 2023, at a CAGR of 17%. As the name suggests, hybrid cloud environments let organisations take control of privately managed services on a cloud while at the same time using the public cloud as and when needed.
There are certain applications that require data security and integrity and cannot run on the public cloud. These thus must use the private cloud, while the other functions continue utilising the public cloud. Large organisations often prefer this model since they can use cloud solutions as per their need. For example, an organisation may want to run test cases on Public Cloud but source the final production only on Private Cloud, providing economies of scale and enhanced security- making it the choice of the future.
3. The marriage between AI and cloud
Even if your firm has no plans of engaging with Machine Learning services, the combined capabilities of using AI with a cloud environment can offer cognitive computing--with the power to transform your business. APIs such as text analytics, speech, vision and translation, among other skills are easily accessible to developers and can be integrated into successful, innovative business projects. Moreover, the flexible storage facility offered by cloud platforms enables companies to harness the power of the cognitive services of AI. According to Gartner, the business value created by AI is expected to reach $3.9 Trillion by 2022, and now all you Builders know why.
Now let us tell you a little about Builder Cloud. Our human-assisted AI works in the background to buy forward capacity from partners including Amazon Web Services to ensure that we can provide you with capacity exactly when you need it, and at the best price possible. We are also a tier 1 partner with Microsoft and help move your infrastructure in a way that optimises costs and gives you complete control. What's more: our cloud wallet vastly improves monitoring for enterprises, allowing for controlled spending and fixed budgets, automated tracking, local currency support, with all information displayed in real time on an easy-to-use dashboard. So, if you're looking to take it to the next level, then click right here.
Also, if you'd like regular updates on what's happening at Builder.ai and get access to our content as soon as it launches, then scroll down and get added to our regularly updated eNewsletter list just below.
Lakshmi Devan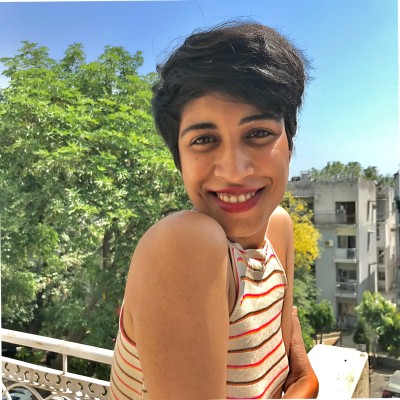 Senior Manager Content at Builder.ai
Lakshmi is a communications professional with over 6 years of experience across industries- from digital media and fashion to health and technology. She specialised in Integrated Marketing and Communications cum laude, and naturally, can work her magic best when handling public relations, marketing and editorial content and communication. Most people find her moderately introverted, conspicuously sassy, significantly energetic, and massively dog-loving.