The Covid-19 pandemic highlighted just how important it is to have your business online in some capacity. An area previously tailored towards retail businesses, the pandemic struck and forced hospitality to shut down for longer than most other industries, making it clear that internet and online ordering for restaurants was the only way to survive.
The most common reasons many restaurant owners didn't have a website capable of handling take-out orders pre-pandemic is that:

They didn't see the value in one
They didn't think it would get used
They assumed it was too complex to make in comparison to a standard retail website
In reality, all of these couldn't be further from the truth.

People pay for convenience, and they'd likely rather order directly from your independent restaurant for take-out instead of paying additional fees on a food delivery app. On top of this, there's always a market for food – especially at the end of the week when people are tired. All this, and it's not even as complicated or time-consuming as you might think to get your restaurant online...
Why online ordering for restaurants is important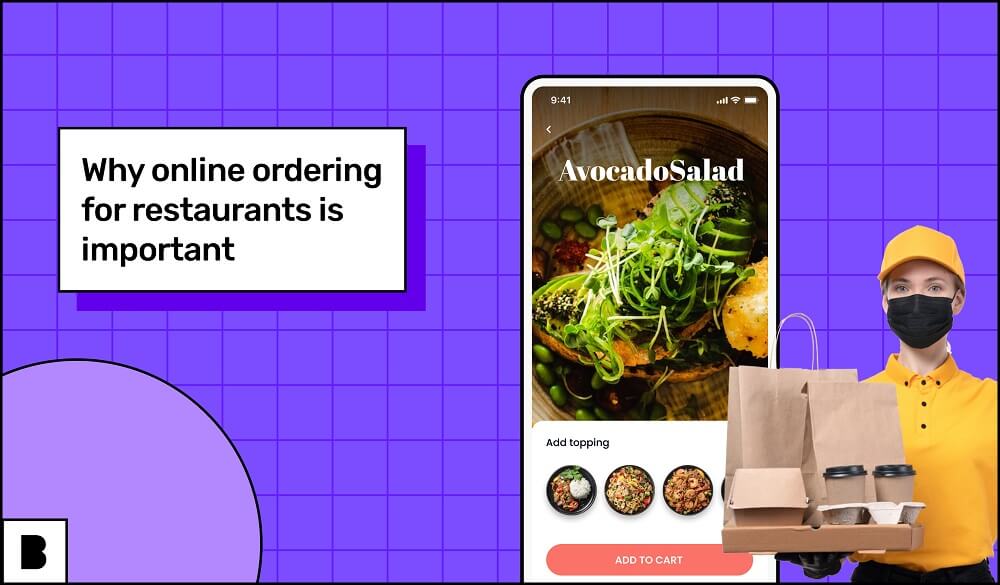 Before we explain how you can get your restaurant online, let's first recap why you should be looking to go digital.
In 2020, the online foodservice delivery market was valued at over £8.5 billion
JustEat processes more than 100 million orders every single year alone
Deliveroo doubled its riders to 50,000 in 2020
As more people work from home, online food orders are predicted to increase
So, it's clear to see that online food ordering websites are prosperous, lucrative and very much in demand. Your company might not be on the scale of Just Eat, but there's no reason why you can't make money from opening up your online orders. You might even already be on a service like Just Eat, but putting your restaurant online can help you recuperate some of the money you pay to be on such a platform.
With all this in mind, it's time to think about getting on the internet, and fast.
Use a website builder
First and foremost you need a website if you don't already have one. Even now the pandemic restrictions are easing, the need for a strong online presence persists, with the "order at table" system using QR codes to access online menus surpassing traditional ordering methods.

For getting online in a pinch, it's best to go with an online website builder. There are so many different ones out there, so make sure you look into the best website builders for beginners before you commit to a decision.
The reason we'd recommend a website builder for getting online instead of a developer is that if you're in a hurry, a developer could take too long. There's a long back and forth process with developers and you essentially need to work to their timeline.

With a website builder, on the other hand, you can jump in and out when you want, making it far more time, cost and effort efficient. There are plenty of templates that you can customise with the capability to take orders and payments, and you don't need to know how to code for any of them.

Within a matter of days, you can have your website up and running, and you're totally in control of it.
Build an app
To complement your website you need an app. You might think it's a low priority add on, but there are more than 25 million food app users in the UK alone, and if current trends are anything to go by, that number will only increase. They're fast and convenient, and they – like websites – can also be made in a matter of days.
Using an online app builder, you can customise an app to take orders on behalf of your restaurant. Plus, by releasing it into the app stores, you can open yourself up to potentially thousands more customers, the effects of which can only be good.

The good news doesn't end there. With the right app builder, you can wildly improve customer experience, by gradually introducing loyalty schemes, click & collect services and delivery management for services that grow with your audience.
Like website builders, app builders do all the coding for you, so even if you've barely used an app before, you'll still be able to create a sleek, high-functioning food ordering app in a matter of days.

EPOS systems and App Builders

EPOS systems make serving your customers easier, streamlining your processes with accuracy and speed. With the right app builder, you can seamlessly integrate your EPOS systems into your app to manage anything from transactions to reservations.

Use food platforms
Food delivery companies like Just Eat and Deliveroo do take a percentage of money from your earnings, but they're also great for brand exposure, so if you're not yet on there and you don't have the time or money to build a restaurant app or website of your own just yet, it's a good idea to register your restaurant on such a food marketplace. Doing so will build up awareness of your establishment, and also indicate that you're in the market for take-aways.
Setting yourself up is relatively easy and is well worth it if you're looking to get off the ground in a hurry. Even if you do already have a website or an app, using an online marketplace is an excellent way to drive traffic to your domain. Food marketplaces are brilliant marketing tools that can expose your brand to thousands of people, and this is what you need when you're looking to get online fast.

The money you spend in fees can easily be recuperated through direct custom to your domain, and eventually, when you have a big enough following, you can essentially buy your customers back from the marketplaces, if you like. Think of marketplaces like springboards - they're a worthy investment.
Get your restaurant online today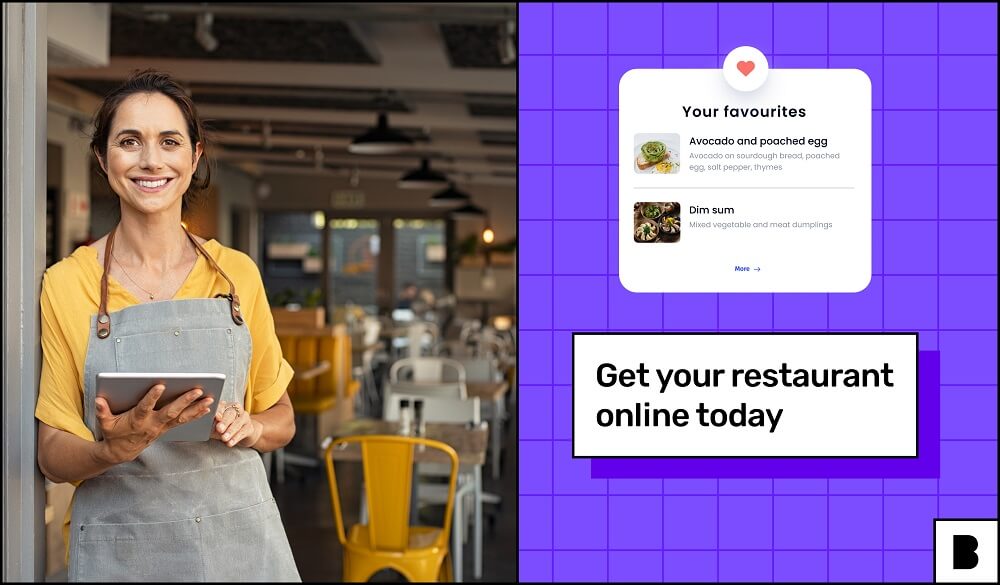 There is a lot of money to be made from getting your restaurant online, and we can help you get there. Here at Builder.ai, we specialise in building apps and websites for people who need them quickly, and we've helped many restaurateurs improve their brand awareness and revenue by doing so.

What we can do for you – the quick-fire takeaways:
Improve customer experience through "order at table" systems utilising QR codes, virtual menus and EPOS integrations
Improve customer loyalty with in-app schemes
Introduce a wider range of services such as Click & Collect and delivery tracking, to eventually free your business from marketplaces and their fees

Start building your restaurant website/app and get the wheels in motion today: Builder Studio
Frequently Asked Questions
What are the advantages of online food ordering systems for restaurants?
The advantage of having an online food ordering system for your restaurant is that you will be able to process take-out orders far more efficiently, not to mention brand awareness and convenience to your customers, too. With Studio Store, you can get your business a brilliant app in as little as two weeks.
How to set up online food ordering?
To set up an online food ordering system for your restaurant, look no further than Builder.ai. We take care of all the coding and the technological aspect, so all you need to focus on is branding the template and fulfilling orders when they come in!
How does online ordering work for restaurants?
If you set up online ordering with an app through Builder.ai, all your orders will be centred on one central piece of software. You will have the capacity to put your menu online and accept payment for orders through the internet. You can choose to reject orders if you can't process them or fulfil them.
Ananth Ramanathan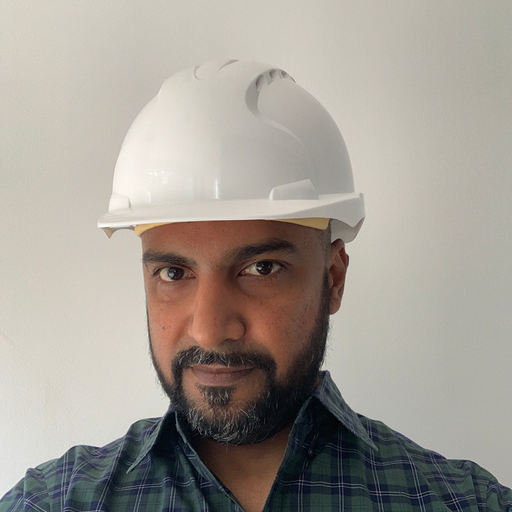 VP Studio Store at Builder.ai
Ananth Ramanathan runs Studio Store business at Builder.ai with a mission of digitising a 1M+ micro SMEs in the next 5 years. He oversees the commercial, product, and customer success functions to rapidly scale Studio Store globally. Ananth's an experienced tech business operator, a failed entrepreneur, and an active angel investor.