Building an app of any kind can be expensive, and a restaurant booking app is no different. There's a lot of technology and coding that happens behind the scenes to bring an app to life and this is why the price is often the way it is.
There are a number of different factors that can influence the overall price, including who you get to develop your restaurant app, the design you choose, the timeframe you're working to, and what features will be included.
Generally speaking, the fancier the app and the more features you have on it, the more expensive it will be. You may also find you'll pay a higher price if you hire a developer to code the app from scratch for you. This is because you'll be paying for a bespoke service that includes initial meetings and pitches, testing, and UI.
What is a restaurant booking app UI?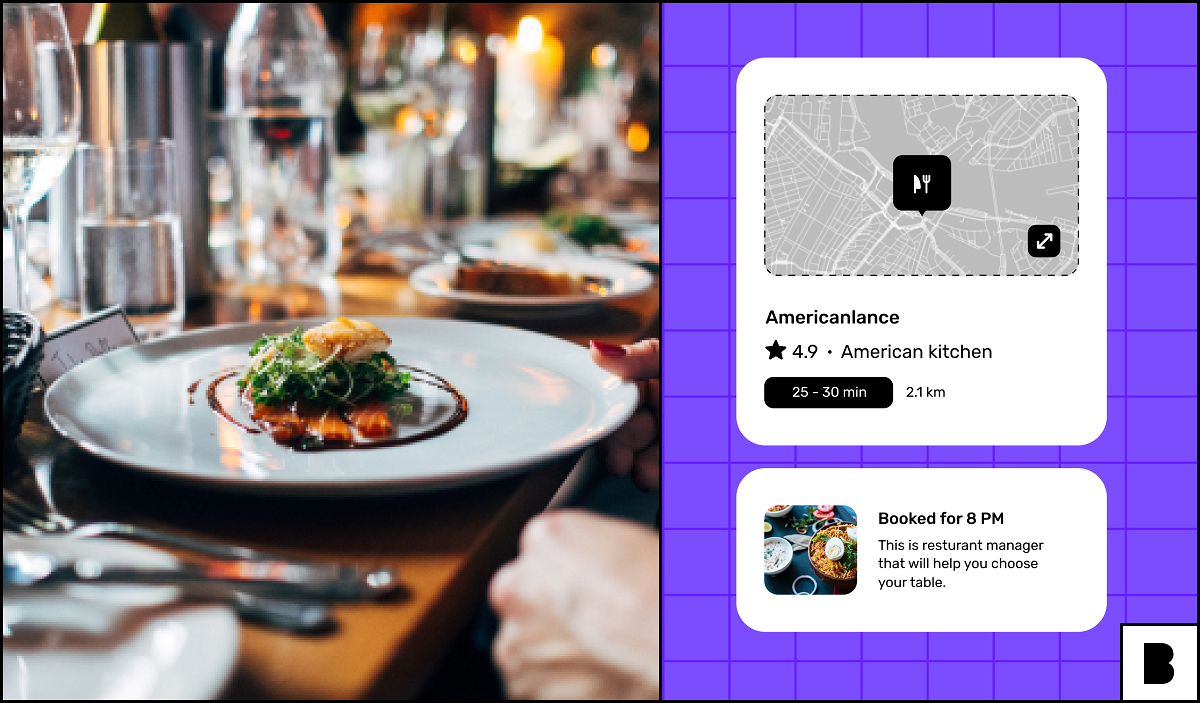 App UI (user interface) refers to the design and functionality of an app based on the look. Often the UI is what will convince people to continue using an app or not. They say you never get a second chance at a first impression and that certainly rings true for apps. In fact, 94% of first impressions on an app are design related, so it's vital you get the UI right. If you don't, people could click off or even uninstall your app.
For restaurateurs looking to get bookings, be it for tables or takeaways, this can be incredibly detrimental. If you want to make money and show your restaurant in the best light, you need to nail the UI on your booking app.
How much does a good UI cost?
If you're not a designer, you're going to need to hire someone to create a UI for you to ensure you make the right first impression and secure bookings. You can hire a private developer to do this for you, or you can use an online app builder and select one of their kits. The prices for both of these options will vary greatly depending on the functionality you want to intertwine with your UI, but essentially, neither are free.

You should look at developing in UI as an investment similar to if you were to spend money on your physical restaurant interior design.
Are there free UI kits?
In short, yes, there are free UI kits you can access online specific to the restaurant booking app system. They likely won't be practical in the long term, and unless you know how to code, you'll still need someone to bring the kit to life for you, but they do have a purpose.
What are the benefits of free UI kits?
The only real benefit you'll get from using a free online UI kit is that you'll be able to see what makes a good design and what doesn't. The designs you see will likely be basic, but they'll have been put together by designers who understand UI and the user journey. You can use them as prototypes to see what might work for your app, and they can help you narrow down your template options when you come to create an app of your own.
Are free UI kits worth it for restaurant booking apps?
For research and a better understanding of what UI is and how it works, free kits are a good place for app beginners to start. Booking apps can be complex and can require a lot of user information, so it's important everything flows through a good design.
If you want to find out more about building a booking app, why not try our free prototyping tool, Builder Now? It takes most people about 10 minutes to create a prototype then you can see how your app will work and all your user journeys. Best of all, it's completely free!

We have years of experience in developing hospitality apps that improve the user's online ordering experience on both mobile and web platforms, be it through click and collect or QR menus and table ordering. We also offer full EPOS integration and an overall delivery management interface, not to mention customer loyalty schemes. All of this comes in a well-designed UI package.
Start your restaurant booking app journey today: /builder-now
Frequently asked questions
How to make a booking app?
Studio Store Restaurant app offers everything you need to take bookings and run your restaurant. The UI has all been sorted for you by our design team. All you do is upload your branding. Even better than a free UI kit, this great value package includes, all your app features for iOS and Android, you get maintenance and even hosting included too!

What is the best restaurant reservation app?
Far better than a free app UI kit, the best restaurant booking app is going to be custom-built for your unique restaurant. That's why our original app builder, Builder Studio is so useful. Your software will come with all the features you need – and they'll work perfectly with your current business processes.

How much does it cost to build a booking app?
Depends who you choose to build it, the design you choose and its features. We price down to the feature level – before any work starts – so you know exactly what you're paying for.

Johan Arce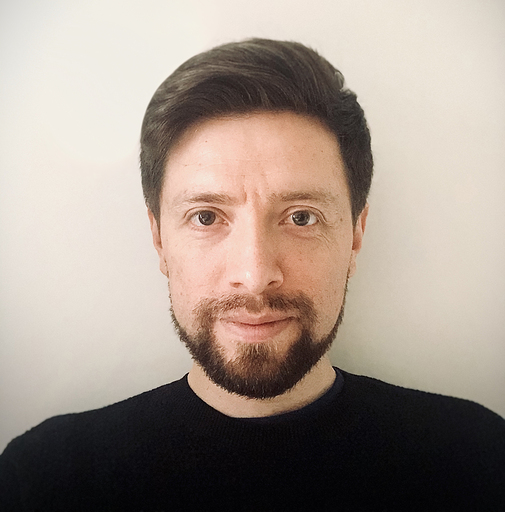 Sr. Product Designer at Builder.ai
Johan Arce is a Sr. Product Designer at Builder.ai where he creates intuitive and enjoyable user experiences. Johan studied Human Computer Interaction at the University of Technology of Compiègne (UTC).