We're living in an age where people are busier than ever before. It seems like life never stops, and that's partly why the internet has become such a popular tool: it's convenient. From online shopping, there has been a new type of ecommerce that has been born in the way of ordering food online, be it for home delivery or collection. You've likely used a restaurant online ordering app more than once – 11 million other people in the UK certainly have.
From a consumer perspective, restaurant ordering apps are extremely convenient and allow some breathing room in an otherwise hectic lifestyle, but from the restaurant's point of view, they can be even handier.
Benefits of having a restaurant online ordering app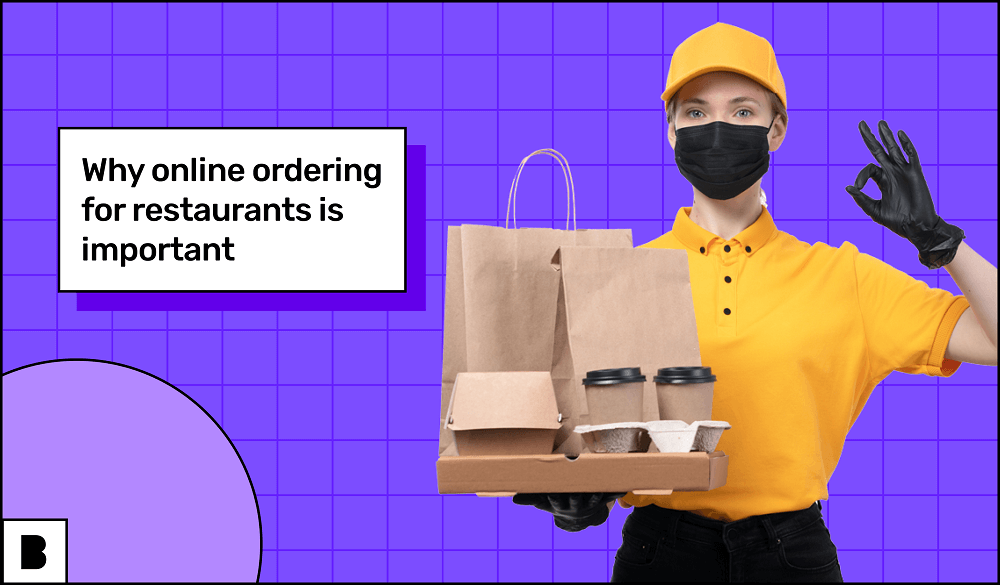 There are an abundance of reasons why a restaurant should consider implementing an online ordering system. Some of the key benefits include:
Safer way to order – this has become a focal point since the Covid-19 pandemic. It's likely many of the remote/contact-free services we've become accustomed to will stay, including online ordering, because it's far more sanitary.
More accurate – mistakes happen and things get misheard or misspelt, but it can be tricky to make up for it when someone has waited patiently for their food and the wrong thing arrives. An online ordering service leaves less room for error.
Encourages add-ons – when presented with several different options that don't have to be relayed to an actual person verbally, customers are more likely to spend more. Online ordering is an easy way to increase your add-on sales.
These are just some of the benefits that restaurants can reap when implementing an online ordering system, but others include an increased number of diners being able to be served, as well as a boost in customer loyalty. You can also divert traffic from online ordering marketplaces like Just Eat to your restaurant through a directly online route.
Want to start your app project with us?
Book a demo
Speak with one of our product experts today.
By proceeding you agree to Builder.ai's privacy policy and terms and conditions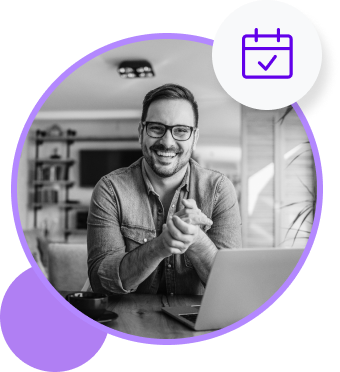 How to build an online ordering system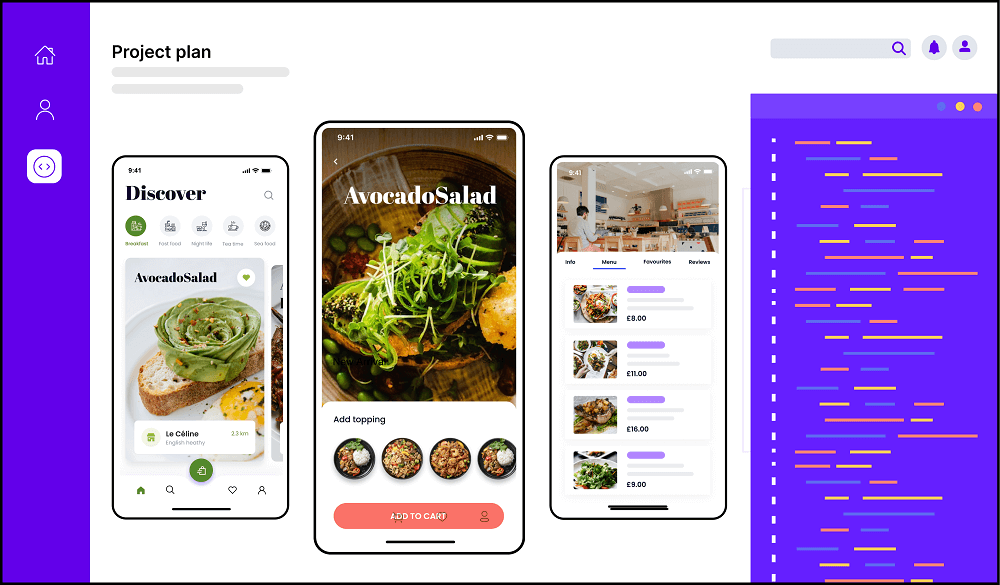 Now we're clear on why an online ordering system should be implemented, you're likely wondering how you can build one, and cheaply. The pandemic certainly took its toll on the hospitality industry, but is it possible to create a free restaurant ordering app?
In short, no. Creating an app, unless you're an expert coder and designer, is not free. It requires a highly-skilled group of people to work collaboratively to produce a result that must convince people to part with their money and order from a restaurant. Despite this, there are ways you can save some money in the process.
Online app builders
For the best value for money, consider using an online app builder. In the same way, building a website on WordPress is cheaper than paying someone to build you one from scratch, using an app builder is a far more cost-effective solution to building an app.

All you need to do is shop around until you find the builder with the right package for you. Most app builders offer you a range of templates to choose from, which you then customize and design to fit your restaurant, then you test it as a prototype, and then launch your app directly on the app stores.

Sure, it's not free, but done well you should see a return on your investment in no time. However, we think even that's too much like hard work when you're already battling the big hits the hospitality industry has taken recently (and margins were tight before the pandemic!). So you can just skip the templates and drag and drop parts and pick the 'one-we-prepared-earlier' version!

EPOS (electronic point of sale) integration and delivery management are covered and you can implement other proven customer loyalty tactics like Click & Collect and table ordering. Meaning you can spend more time preparing orders coming in and even less time building a system for them!

Start your online restaurant journey today with our restaurant app builder.

Frequently asked questions
What is the best food ordering app?
Some of the big players in the market with the most users are Deliveroo, Just Eat, and Uber Eats. But surely the best food ordering app is one where you don't hand them up to 30% of the value of every dish? Get your own food ordering app and you can keep all your profits.
Where can I find a restaurant ordering app template?
If you're looking to create an app and struggling to find an appropriate template, why not ditch them completely? Studio Store offers everything customers need to order food from you, prepackaged and delivered in as little as 2 weeks! You just upload your restaurant's branding.

How to create an online ordering restaurant mobile app?
There's many ways to do it, perhaps the simplest is with Studio Store; it's an all-in-one package that gives you expert help, iOS and Android apps, maintenance and hosting for 2 years. It's such great value that it won an award for helping small businesses recover from the pandemic. Check it out.
Neetu Mogha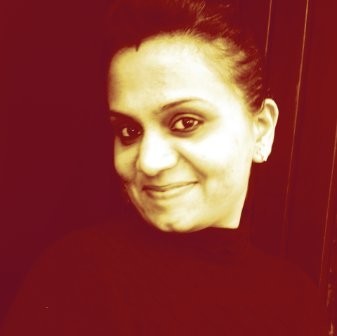 Neetu Mogha is a Tech Lead at Builder.ai where she applies 10+ years of management experience to guide the software development team. Neetu has a BTech in Computer Science from Hemchandracharya North Gujarat University.