If you've ever been to a restaurant, particularly a high-end restaurant, you've likely reserved a table. If you hadn't done so before COVID-19, you most certainly did after. It became as good as legal for restaurants to manage their capacity by requiring every customer to book, most of whom did so through online restaurant reservations apps.
As a diner and restaurateur, you have likely come across and maybe even used OpenTable. It's the largest restaurant booking app currently on the market, with its success leading to copycats trying to replicate its formula. In any other case, copying what's already out there and something that is dominated by such a big frontrunner isn't advisable, but with the recent boom in online bookings and food ordering, there's room in the market for more.
It's a lucrative idea and one to look to develop, but before we explain how you can build a booking app like OpenTable, let's explore the company itself.
Everything you need to know about OpenTable
OpenTable was founded in 1998 in San Francisco, making it one of the earliest booking systems around. In 2014, after just 16 years of trading, it was acquired by Priceline Group for a staggering $2.6 billion. It is likely worth far more than this today.
At its core, OpenTable allows restaurants to sign up to one of their plans to take bookings online, but over the years, it has grown to encapsulate more than just this basic service. There are three plans available: basic (£19 p/m), core (£179 p/m), and pro (£299 p/m). Each plan includes different things, with the pro version not only taking bookings but also providing email campaigns and paid digital marketing.
More than 31 million people use OpenTable to make a reservation every month, and restaurants now have the opportunity to connect directly with each of their diners through the direct messaging service.
OpenTable has a lot of different functionalities, but its bread and butter comes from making it easy for diners to find a table, and for restaurants to manage their front of house. It is this functionality that is what so many are trying to replicate, and that likely includes you!
How to build a restaurant booking app
So, you've mulled over the figures and have decided that – based on OpenTable's success – you want a slice of that sweet restaurant booking app pie. The good news is, you don't need to go vastly out of your way to create an app that performs the same core functionality as OpenTable.
Want to start your app project with us?
Book a demo
Speak with one of our product experts today.
By proceeding you agree to Builder.ai's privacy policy and terms and conditions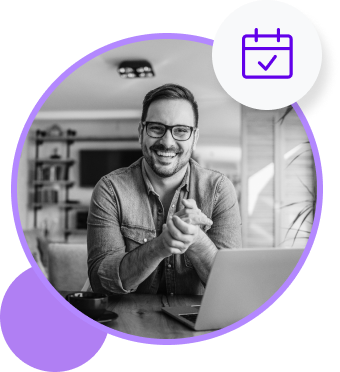 Online app builder platforms
The fastest, easiest (and cheapest) way to create a reservation app like OpenTable is to use an online app builder. There are a handful of prominent app builders for you to choose from, and whilst all of them share a common goal of allowing you to build an app without coding, there are a few things you need to be aware of before deciding to go with one:
Experience – some app builders are specialists in specific subjects and have templates geared towards certain types of apps, so make sure you choose an app builder that has options for restaurant booking apps
Pricing – app builders vary in price, so make sure you shop around to find the best value for money
Testimonials – always read reviews from previous clients to get a feel for the quality of work and service the app builder platform offers, and remember, just because a service is cheap, it doesn't mean the service is bad, and vice versa
When you've decided on an app builder, you should be able to head to Builder Studio to browse templates. At Builder.ai, we allow users to filter down templates by industry and then select the template that best represents what they're trying to achieve.
Once a template has been selected, you need to customise it. This is a simple process whereby you insert your branding, menu and seating plan, and you can also customise the page that asks for user information about the booking. Making changes is easy; you simply drag and drop the features you want including them from a side menu. No coding, no hassle!

Other things you will want to look out for at this stage include the option to feature other functionalities like an electronic point of sale integration and delivery management, as well as the ability to expand your offering to click and collect and table ordering with QR code menus should you so wish.
After you've customised the template, you can publish a prototype which you can then use to test on colleagues and focus groups. You will have the opportunity to make amendments in the builder studio after the testing phase, and when you're happy with it, you can publish your app onto the stores directly from the app builder platform. You can also manage the app from here, too.
Overall, the process is extremely simple because all of the technical work is done for you, meaning you can build an app in just days if you need to. What's more, the template you choose will be based on an existing app like OpenTable, allowing you to easily replicate the project but add your twist.
Start building a restaurant booking app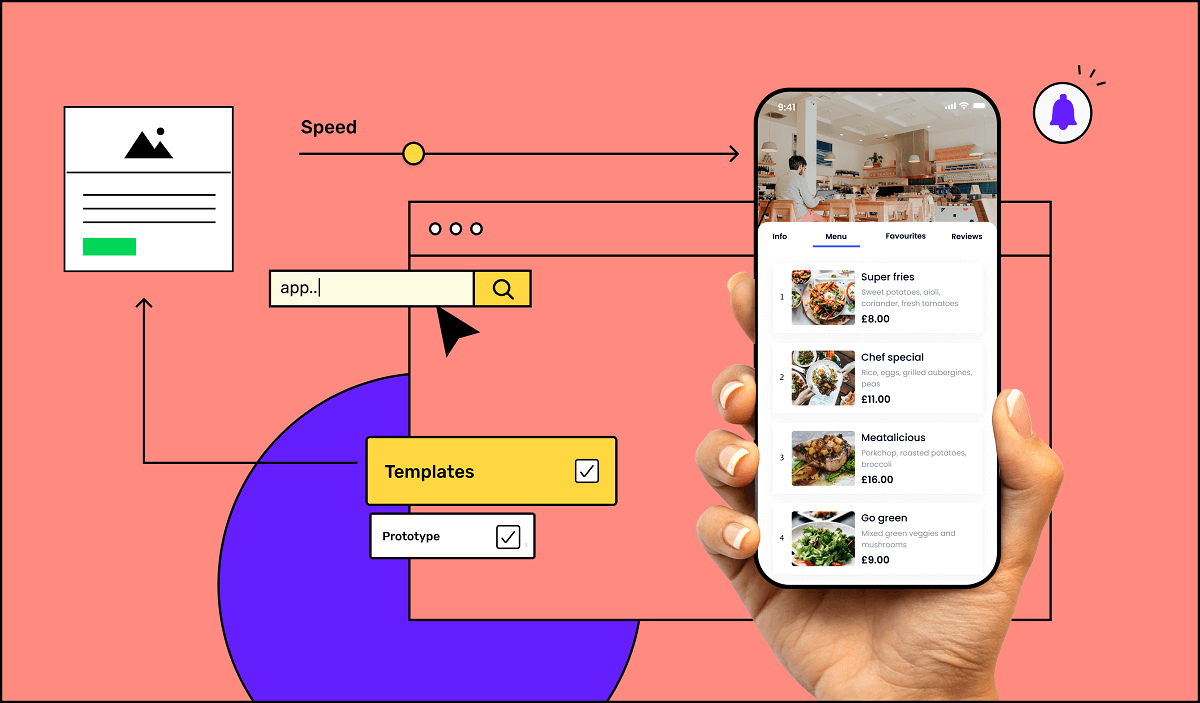 Start your app-building journey and create a high quality, seamless online restaurant booking app with Builder.ai. Simplify front of house and increase revenues for restaurants whilst streamlining the booking process for clients and making a lucrative income from an app like OpenTable.

We have a range of expert templates available that replicate OpenTable, but at a competitive price and that will give you more autonomy over your reservation system. We offer complete, turnkey solutions that will improve the food ordering process and experience for both you and your clients, as well as the ability to create a full app including delivery and pre-ordering solutions.

Start building your OpenTable style app today.
Frequently asked questions
Is it hard to make a restaurant table booking app?
Using Builder.ai, it is not hard to make a restaurant table booking app. Our no-code app builder utilises an easy to use drag and drop interface, meaning you simply select the features you want in your app without having to do any technical work. All the coding is done for you!
What is the best restaurant booking system app?
According to reviews posted by users on the App Store and Google Play Store, OpenTable is the most popular restaurant booking app, followed by TheFork (formerly Bookatable), Wetherspoons, and Resy. However, the future is in your hands! Using Builder Studio, you could have your very own app to compete.
How much does an online restaurant booking app cost?
There's no set price for apps, including restaurant booking apps. This is because each app has its own unique design and features, both of which can greatly affect the price of the app. If you're looking for an affordable option that gives you the freedom to enhance and build on in future, you need look no further than Builder Studio.
Neetu Mogha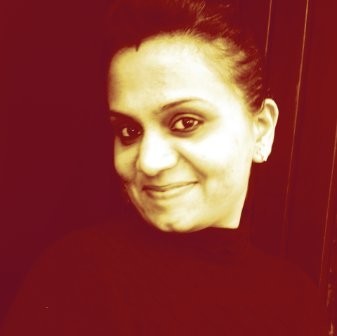 Neetu Mogha is a Tech Lead at Builder.ai where she applies 10+ years of management experience to guide the software development team. Neetu has a BTech in Computer Science from Hemchandracharya North Gujarat University.