The online food market has never been bigger than it is right now, and the demand for great apps is growing faster than ever. With so much choice and many different lucrative options out there, it can be hard to choose a route to go down. To help you make your decision, we're going to run through our top picks for the top money-making food apps.
Apps to answer the question "how to increase restaurant sales?"

#1 Restaurant ordering app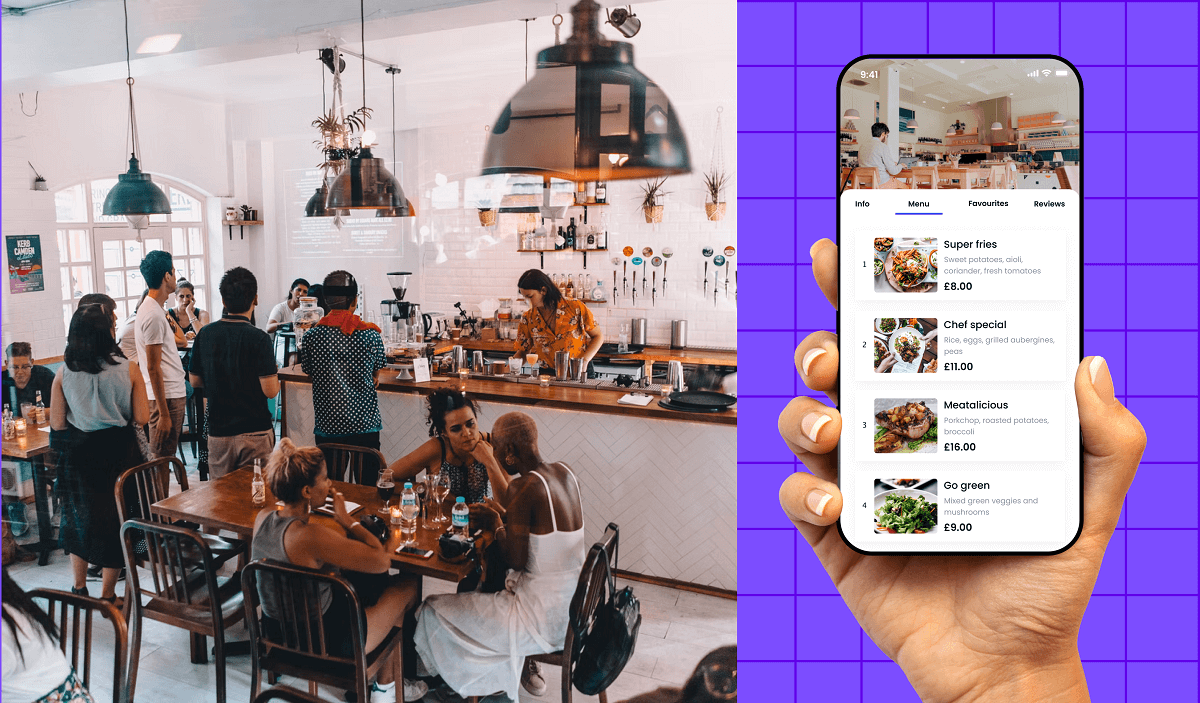 The first app idea that can generate a huge amount of income is a restaurant ordering app. You can choose to create an app specific to your restaurant (if you have one), or you can make a more generalised one along the same lines as Deliveroo or Uber Eats.
People love ordering food online and around a quarter of UK households order a takeaway every week, meaning there is huge scope for a restaurant ordering app. In 2020 alone, Just Eat took 588 million orders, highlighting the demand for online food ordering.

It's a good idea to get your restaurant on a marketplace app like Just Eat for marketing and brand awareness, but by building your own app, you can simultaneously drive customers to your own platform and essentially buy them back from the bigger chains.
Need more marketing insight? Join the Builder.ai community
#2 Food subscription box
These days you can get a subscription for just about everything, including plants and dog toys, but one avenue that is rarely explored is a food subscription box. There is currently a growing trend for ordering luxury desserts online, so you could think along the lines of a luxury dessert box delivered to someone's door once a month (or any other interval you deem appropriate).
This is a great way to secure a rolling income from an app and could end up being a nice surprise for the person on the receiving end if they forget they've ordered it.
#3 Convenience shop app
The main reason most people order a takeaway is that they can't be bothered or don't have the time to go out and collect the food themselves, and convenience store items are no different. Whether someone has a craving for some crisps and chocolate, or if they need a certain piece of veg to finish off their three-course meal, having the option to order it quickly to their door would be greatly appreciated in most cases.
#4 Customer loyalty app
A lot of repeat business in food comes down to the overall experience a person has. More often than not, people like to visit the same restaurants because they like the menu or they like the atmosphere. Many restaurants don't offer loyalty schemes, despite the added loyalty they can yield. Getting even just a few restaurants to sign up to be featured on an app that offers diners more discounts or add-ons the more they dine is a great way to help our local eateries whilst making a nice revenue at the same time.
#5 Meal preparation app
Cooking is an art form, but cookbooks are not. Most people find them clunky, and those with small kitchens may find it hard to locate a suitable area for the book. This is where a meal preparation app can come in handy. Audible instructions or even a follow-along video on how to prepare certain meals of all cuisines can help people learn how to prepare new meals – something a lot of people would even pay for.
#6 Recipe sharing app
In a similar manner to a meal preparation app, people love to share recipes and learn new ingredients to cook with. A recipe sharing app where people can freely chat with others and share their favourite meals would be lucrative, to say the least. Think of it a bit like Pinterest but for food.
#7 Plant-based recipe app
More people are turning to a plant-based diet, be it for health or ethical reasons. The issue is, there are very limited resources out there for those looking to engage in a plant-based lifestyle, with the same recipes featuring in almost all mass resources. By creating a plant-based recipe app, people can freely swap their recipes. It's similar to the idea above, but strictly for a vegan and vegetarian audience.
#8 Allergy specific food app
Along the same theme, an allergy specific food app is a great idea for those allergic to specific things, such as lactose, gluten, nuts, soya, or anything else. It can bring a community together, and you could capitalise on it by sharing exclusive content and meal recipes for people to try.
#9 Corporate food delivery app
Oftentimes, people at work will choose to take their lunches together and order something in. The issue is, it can be bothersome handing around one phone for multiple people to put their order into, and getting people to pay the fee separately is also a long process. With this in mind, there's a market for a corporate food delivery app that has complex functionalities, such as allowing people to compile an order across devices or pay for their food directly at the checkout instead of having to transfer money to one person's account.
#10 Catering booking app
Anyone who has ever booked a wedding, birthday or another life event will tell you that it can be hard to find a caterer. Most people find theirs through word of mouth, but this isn't the most efficient way of doing things. This leaves room for a catering app that displays all the caterers available for hire near you, as well as a sample of what they could make. Booking could be made directly through the app, making things easier for both the caterer and the customer.
Build a food delivery app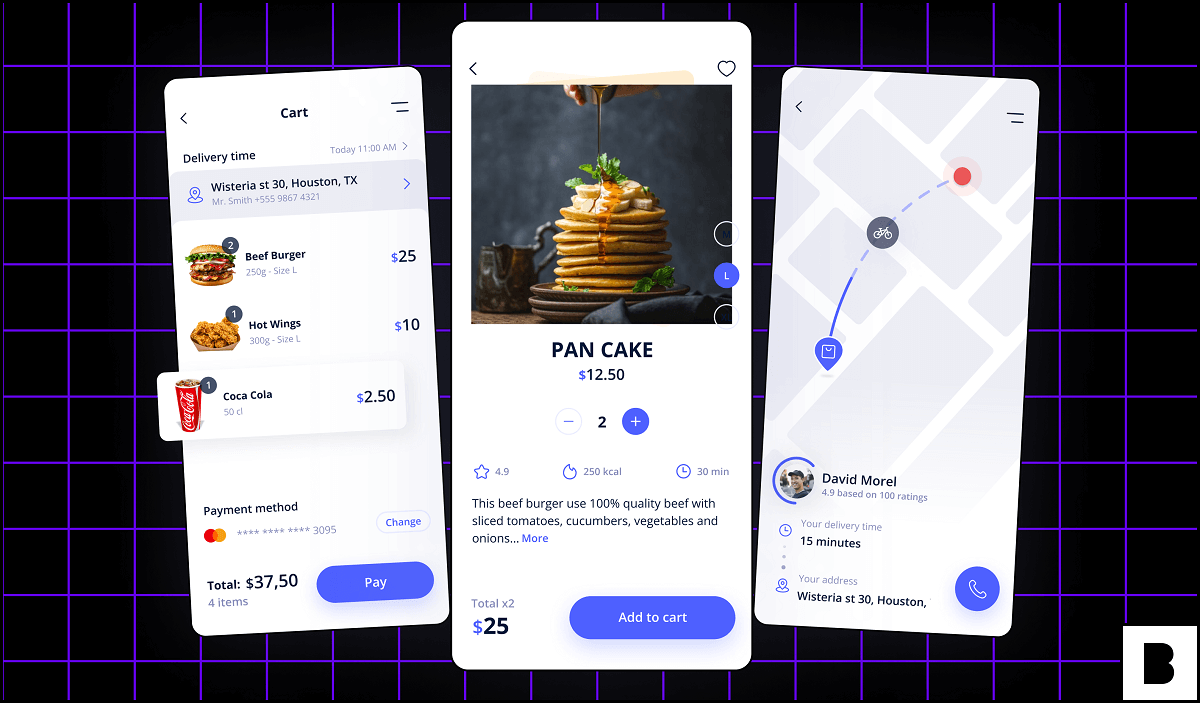 Whatever type of food app you decide to create, Builder.ai is on hand to show you how to increase restaurant sales through an app – for a competitive price. Some of the key features include:

EPOS (electronic point of sale integration)
Complete delivery system management
Enhanced online food ordering process on both web and mobile
Click & Collect service
Table ordering
QR code menus

To find out more about the types of apps we can help you build and to take the first steps to forge a healthy online revenue, book a free demo today.
Frequently asked questions
How to increase sales in your restaurant?
Digitising your restaurant is the key to increasing your sales, so that means opening yourself up to take online orders, online reservations, and deploying a faultless marketing strategy. With this award-winning, prepackaged app you can achieve this without any coding knowledge at all!
How to increase restaurant sales during a pandemic?
The pandemic has had a huge impact on the hospitality industry, but those who have fared the best have introduced online ordering through an app or a website, so even when they can't open for dine-in, they can operate for take-away.
Will an app improve my restaurant sales?
Yes, an app will increase your restaurant sales provided it's done well and marketed appropriately. Apps generate brand awareness, and this is a key driver of sales in the food and drink industry, so you stand a chance of getting both direct and indirect sales through an app. Features like push notifications allow you to entice customers back with offers.
Liam Collins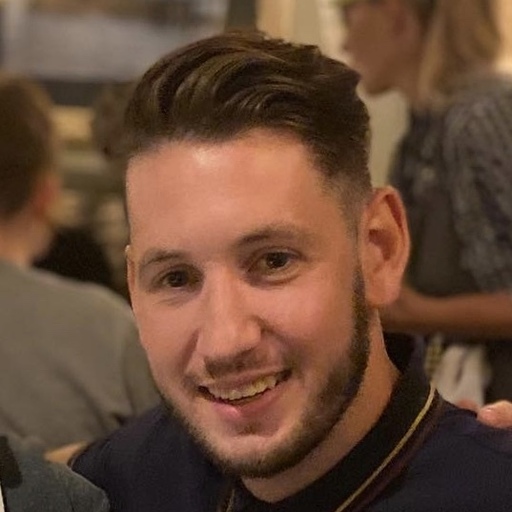 Head of Performance at Builder.ai
Liam is Builder.ai's Head of Performance, with 10+ years' experience of defining, activating and executing digital marketing campaigns. In his work at internationally recognised agencies like MediaCom and MG OMD, he was client lead for large accounts like DFS, Kenwood & De'Longhi and Boots as well as many SMBs, driving commercial growth through bespoke ecommerce and omni-channel strategies.