Software spoils as fast as milk.
Few events in human history have derailed as many dreams as the outbreak of COVID-19 has. Innumerable businesses have ceased to be relevant overnight. Survival at this time means adapting fast and without draining your already-strained resources. Survival at this time means digital transformation. That reminds me-
Does your business have an app? For the benefit of those who don't, first let's iron out a few other 'hows' like how to create an app, how much it costs to build an app, and how much time it takes to build an app. In this blog, we'll help you answer all these questions and more.

How to create an app
At Builder.ai, we've found traditional software development to be broken--and we're not the only ones. Hefty upfront down-payment, lack of transparency during development, compromise on quality, and a lack of product care and servicing after delivery leaves the few daring enterprises horror-stricken to complete digital transformation. Plus, the development process itself would be so convoluted that it could make quantum physics seem like child's play. Thankfully, with us, it's easy to build software in a cost-and-time-efficient manner. Using Builder Studio, you can now design your idea (no matter how small), and our human-assisted AI will manage the process. Builder makes software development as easy as ordering pizza for individuals and enterprises alike.
How much it costs to build an app
The only problem with this question is that the range is so very wide. It's similar to asking how much it would cost to buy a house. Well, it completely depends on the number of bedrooms and bathrooms. Not to mention, the square footage, location, construction quality and so on that play a crucial role in determining the final cost.

The same goes for apps. Sometimes all you need is a simple static website to provide company information to your clients. On the other hand, you may want to build a powerful gaming app that sells tokens and collects user information. Between these two, costs would range drastically. According to Entrepreneur magazine, small business app development costs can range from anywhere between $38,000 and $171,000.
On top of all this, imagine writing a $5,000 (or even $50,000) cheque to a company even before the project has started. What if they do a disastrous job? Surely, they're not going to give you your money back. So, that brings us to the big question: Can you afford to build a mobile app? YES YOU CAN, WITH BUILDER!

How much time it takes to build an app
Our proprietary platform is the answer to traditionally time-consuming operations. Customers assemble their desired features to begin to see their idea come to life in minutes; No wasted time on meetings and scope-creep. Then we leverage human-assisted AI to provide a more optimized model of building and operating technology, thus delivering your projects on-time and faster than the rest. In pulling from a network of collective code and machine learning.
How often do you need to update your business app?
There's no simple answer to this. As most brick and mortar stores selling non-essential items had to close their doors in March, people turned online. We aren't talking about a moderate uptick in sales online; instead it means a colossal opportunity for success for all businesses.
Additionally, simply having an app for your business wouldn't automatically translate to a million downloads. Both internal and front-facing software solutions need to evolve over time. With the right support, you can facilitate software updates on an ongoing basis without breaking sweat or bank. It is the only way to evolve continuously, keep customers happy, and scale tactically without enormous investment. The frequency of these updates depend on the nature, feature, revenue model and quality of each app.
Every business must take these factors into account before arriving at a number. Too many frequent updates and your users might get irate; too little and your app might glitch and lead to mass uninstalls.
This may sound too proud, but we really think we've cracked the code for you!
Heard of Studio One?
Studio One is a service that proactively updates your app so you're never blindsided by 3rd party changes that could easily bring it all down. Even if that means an app needs to be totally rebuilt (something we can do effortlessly, as we're always updating the core features your software was assembled from). We continuously monitor all our features and tap into our global network of creators – to make sure we have it fixed before you even realised there was a problem. You can make small necessary changes to your software as your business and scaling requirements change.

So, Builders, are you ready to embrace the new digital approach and take your business to the next summit? If you want to explore how we can help facilitate your business' growth in the digital age, head over to Builder.ai to take a look.
Lakshmi Devan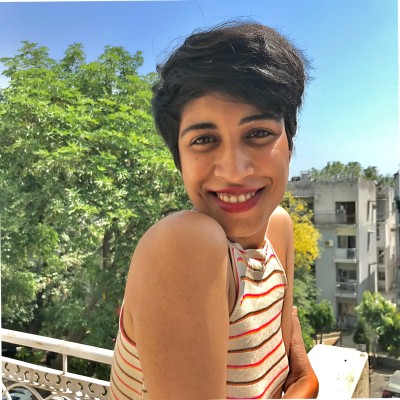 Senior Manager Content at Builder.ai
Lakshmi is a communications professional with over 6 years of experience across industries- from digital media and fashion to health and technology. She specialised in Integrated Marketing and Communications cum laude, and naturally, can work her magic best when handling public relations, marketing and editorial content and communication. Most people find her moderately introverted, conspicuously sassy, significantly energetic, and massively dog-loving.