Start-ups globally increased in number by 6% in 2021*. As the start-up landscape becomes evermore crowded, building a business strategy that ensures you stand out from the competition is essential for success.
Selecting the right digital tech stack to support your outreach, marketing, customer success and brand will help you scale and grow in no time. And it doesn't have to break the bank.
There's a wide selection of affordable tech solutions for every business and every budget. Here are our top picks:
#1 Email marketing - HubSpot
Email marketing is a simple and effective method of communicating with prospects and customers.
HubSpot 's easy-to-navigate interface is ideal for quick email creation, while the dashboards help to visualise and track engagement.
Hubspot also offers mobile marketing via push notifications, and SMS, which means you can create seamless journeys from your communications straight to your store's specific pages and collect data to optimise future campaigns.
#2 Customer communication software - Front
86% of people would return to a brand that provides good customer service.
If you don't provide prompt, clear and empathetic service to your customers - your competition will.
Gaining customers is only half the battle. Securing loyalty and longevity is the ongoing challenge. One of the best ways to do this is making it easy for customers to contact you. Front's customer live chat functionality, for example, helps you give rapid responses to customer queries.
Front 's live chat option also saves time with layered responses. You can provide automated replies to the most common queries and an option to have a conversation if needed.
You can also delve into customer data to create more automated responses as you learn more about your customers' needs.
#3 - Social media management - Falcon
More than 50% of revenue across 14 major sectors was generated by social media sales last year.
With Facebook, LinkedIn, Twitter and Instagram offering the potential to gain billions of customers, Falcon can help you schedule content in advance, monitor responses and track success and trends.
Falcon allows you to manage your social community easier with a singular inbox and includes social listening to gauge how your brand is perceived, as well as your competitor brands. You can keep track of 12 months of data and engagements and build audience profile cards, clearly focused on your target demographic.
Scheduling and automating social content saves you time to focus on your core business - and your customers will benefit from timely responses and regular posts.
#4 - Online design and publishing - Canva
Consumers are 60% more likely to make contact with a brand that shows an image in its search results listing.
Canva allows you to summon your inner Picasso. You can design everything from webinars, logos, posters, videos, t-shirts and even professional infographics. There's no limit on what you can design, aside from your own imagination.
Canva also offers guidance on the myriad of design tools you can use, so it won't take long before you're comfortably creating visuals to accompany all your social posts and presentations.
You can get started on a free plan, which provides a limited selection of templates, or opt for the very reasonably price paid plans which remove all limitations.
#5 - Search engine optimisation (SEO) - Ahref
75% of online users never scroll past the first page of search results.
An Ahrefs account lets you generate keywords to help improve your website's search engine rankings and increase traffic - for free! It also provides a free site health check to identify areas for improvement.
You can also check on your competition, learn tips from industry leaders and use paid options to explore further website fixes and performance boosts.
What's next?
These five tools are a great starting point for growing your audience, managing customer relationships and raising your brand profile. The natural next step is to add new audience sectors and increase revenue. You need an app for that!
According to Forbes, mobile commerce is set to grow by 68% in 2022 and Statista tells us that $935 billion will be generated in revenue from apps by 2023. Builder.ai can help build an app for your business quickly and cost effectively - you don't even need to know code or speak tech. Find out how to get started here.
*Stat provided by UHY Chartered Accountants
Need more marketing insight? Join the Builder.ai community
Liam Collins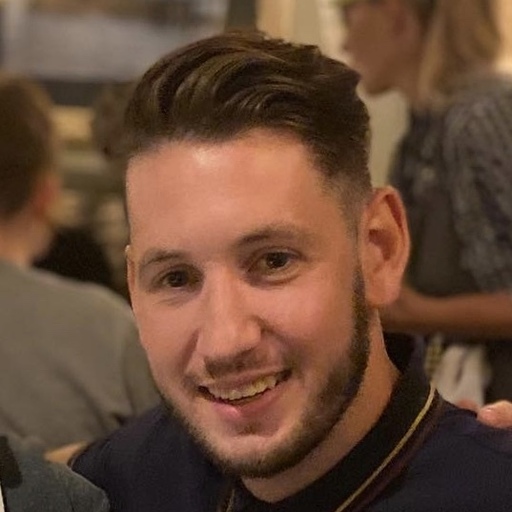 Head of Performance at Builder.ai
Liam is Builder.ai's Head of Performance, with 10+ years' experience of defining, activating and executing digital marketing campaigns. In his work at internationally recognised agencies like MediaCom and MG OMD, he was client lead for large accounts like DFS, Kenwood & De'Longhi and Boots as well as many SMBs, driving commercial growth through bespoke ecommerce and omni-channel strategies.