It's no secret that apps have long been growing in popularity. All recent data suggests that the majority of people spend most of their digital and online time on apps. Mobile commerce is set to overtake ecommerce in the coming years, and the bulk of consumers are now accustomed to not only discovering new brands through the app store, but they've come to expect loyalty discounts through app downloads.

Apps are very much the future, so it's no surprise that you've been considering creating one. The issue is, what's the best way to create an app? Online app maker platforms are a great option, but many question if they're worth the investment compared to hiring a private developer.
It's natural to question whether an online app maker can stand up to the expertise of a singular developer. Many people treat websites in the same way, but over the years, most people have come to accept that online website builders are just as effective as private developers, except they're also a fraction of the price. The same can be said for app builder platforms, although given that – until recently – apps were primarily reserved for global brands and game developers, apprehension around the viability of app makers is natural.
If you're thinking about developing an app via an app maker but are unsure as to whether or not it's worth the investment, keep reading as we explain everything you need to know about apps and app builders.
What is an app maker?
First thing's first, let's clear up what an app maker is. An app maker is a piece of software you can use to develop and create an app. They're similar to website builders like WordPress and Wix, except they focus on downloadable mobile software rather than websites as a whole.
Why choose an app builder?
Developing an app can seem daunting, especially to beginners, but it doesn't have to be. In the same way building a website used to be a niche job insofar as the internet was – once upon a time – not an everyday necessity, apps fall into the same category. The difference is, we now spend most of our time on the internet which means the vast majority of people can confidently identify the essential facets of a website and what needs to be included, meaning when they come across a website builder that uses a drag and drop format, making a website is as easy as one, two, three.
App makers work in exactly the same way. They take all the hassle out of building an app, so even the most technologically challenged can create an app that's completely seamless and beautiful. If you're a beginner and are looking to make your own app, an app builder is the way to go.
There are many more reasons to use an online app maker, but first, let's recap why apps themselves are worth the investment.
Why create an app?
If you have a smartphone, you probably use apps on a daily basis. Apps are what took mobile phones from simple cellular devices to 21st-century necessities. Whether you're scrolling social media, checking your online banking, messaging friends or playing a game, you're probably doing it through an app. They're an integral part of our everyday lives, and as we become progressively reliant on the internet and handheld devices, their importance is only going to grow.
Increased brand awareness
The internet is a double-edged sword; on the one hand, the internet can propel your brand to heights never seen before, but on the other hand, it exposes you to the harsh reality that there are a thousand other similar brands in your immediate area. With so much stiff competition, getting noticed can be hard. This means you need to do everything you can to get your name out there.
Your digital marketing strategy needs to be bulletproof – you need to cover every corner. Whilst we all use apps, they're still a new concept to a lot of small businesses and creators, meaning the market is relatively wide open for you to get an early start and jump ahead of your competitors.
The best way for you to increase your brand awareness is to make sure you have a presence everywhere – including on the app store. The average person opens apps on their phone more than 50 times a day, and more than 250 million apps are downloaded every day across the world. This means at least 250 million people actively go on the app store every day, opening you up to a global market. Sure, there are millions of apps on the app store, but if yours is among the first of its kind i.e. if you are the first of your competitors to release an app, you stand a good chance of taking the lion's share of downloads early doors.
Even if people don't download your app immediately, there's a good chance that they might go to your website and see what you're about. This all goes a long way towards brand awareness.
Improved revenue
Apps as a whole are investments. Yes, you'll have to pay to design and create an app, but if you do it well, you could see that money come back to you very quickly. Apps contribute a huge amount to mobile commerce. By the end of play 2021, mobile commerce is expected to bring in over $3.5 trillion USD. Many experts forecast mobile commerce to take over ecommerce in the near future. Whilst not all mobile commerce comes from apps, a rather large percentage does.
The reason people shop via an app as opposed to a website is that oftentimes, apps are easier to use and more convenient. We're not saying making an app will propel your brand into the dizzying heights of superstardom, but it can certainly add a healthy boost to your finances. A lot of this is from the aforementioned convenience, but also from increased brand awareness – when more people know about your business, more people will buy from it. From a monetary perspective, creating an app is certainly a worthy investment.
Better customer experience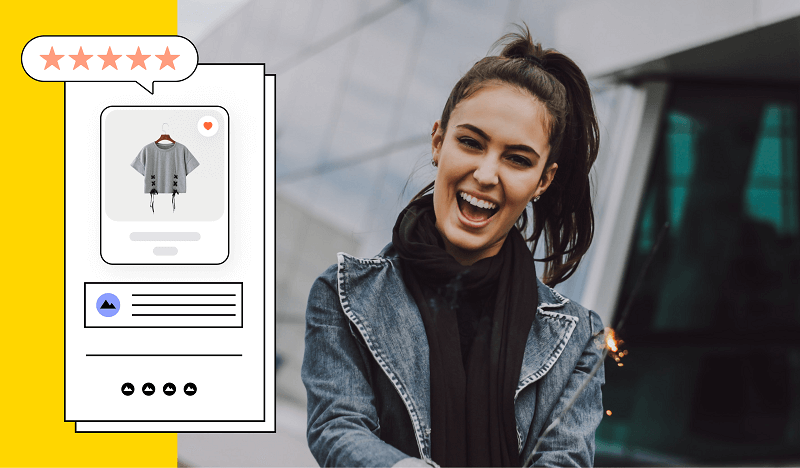 As a business or a service provider, your customers will be at the forefront of everything you do. In the case of retail and hospitality businesses, customer service has traditionally been an in-person event. The issue is, the world is moving online. Many people still enjoy shopping in person, but when there's a grievance, it's often easier and more convenient for people to air it online. Whether or not this is fair for your brand is a whole other issue, but as it stands, consumers have come to expect some level of digital customer service.
Your website can offer this, but as we've established, more and more people are shopping online via their mobile devices. In this case, an app provides the perfect opportunity for you to provide digital customer service. You can create a dedicated section for people to leave their feedback, and through an app, they can leave their thoughts wherever they might be. According to recent data, a digital customer service solution can improve overall customer satisfaction by as much as 33%. As the age-old saying goes, it's not the problem that matters, it's how you deal with it. Investing in an app gives you an additional branch to reach out to your customers, giving you more opportunities to boost customer satisfaction, improve the experience and retain consumer loyalty.
Not only this, but having an app makes for an all-round better customer experience. Apps are convenient and easy to use, and it's easier to pull up an app on a smartphone that has all logins stored than fumbling around typing in a URL and trying to remember your password for the site. The internet has made everything easy for us – we have less patience and higher expectations. By making an app, you'll be able to keep up with the shifts in consumer habits and ensure you're able to offer your customers what they want and expect, all wrapped up in a neat little tile on a smartphone.
Why use an app maker?
So, we know apps are worth the investment in terms of time and money, but the question surrounding using an app builder online versus hiring a private app developer for the project remains. If you're still stuck between the two, don't worry. We're going to explain everything you need to know before making a decision, so you can make the most informed choice and maximise your potential results.
Time constraints
If you've decided to take the plunge and make an app, there's a high chance you want it to be up and running fairly quickly. You should expect the process to take a few months because you'll need to finalise all parts of your app development timeline, including the marketing strategy which could take time. Whilst this is the case, using an app maker is a great option because once you have your idea and the logistics sorted, you can get your app built and ready to launch in a matter of weeks – or even days.
When you choose to use a private developer, you will need to have lengthy conversations and wait weeks for designs to come through. Communication can be hard as you both try and keep your work afloat, therefore risking pushing the project back for months. By using an app maker, you can effectively cut out the middle-man and stick to a rigid, shorter timeline that allows you to get your project off the ground when you want it.
Accessible to everyone
When you use an app maker like Builder Studio, you can rest easy knowing you don't need any coding or software knowledge at all, but we won't take advantage of that. We want our apps to be accessible to everyone which is why we've made the process as easy as possible. Our drag and drop build feature clearly shows you the software available so you can add the features you want without having to navigate tricky jargon and complicated terminology.
You don't need any technical skills whatsoever. Whether you're a complete app novice or if you have a little bit of coding experience, you can use our app builder to create a professional, functioning app fit for the app store.
You have control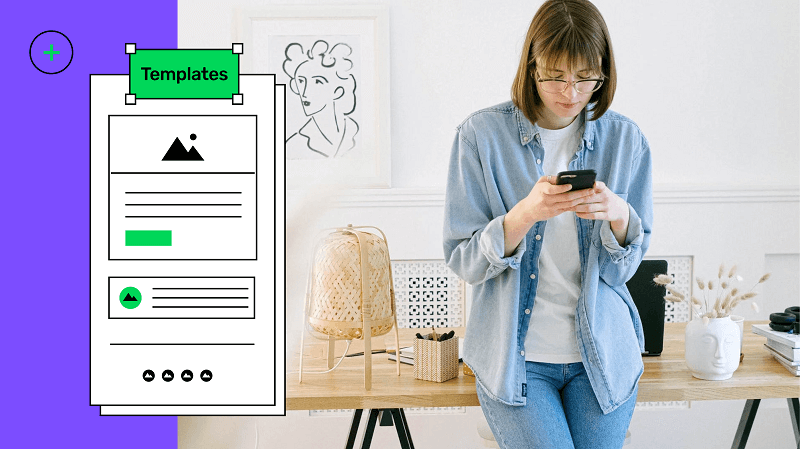 When you use our app builder, you have full control. You can manage the app and its features at any time from the back end. You don't need to rely on a developer to make changes – you can make them yourself quickly and easily. Not only this, but you can see how the amends you make look in real-time. You're in control every step of the way.
Cohesive designs
In the same way you can choose a template on a website builder to form the basis of your design, you can do the same for apps. Many people know what a good design looks like but struggle to make one themselves. You hire a graphic designer to create your app design, not only will the process take weeks or even months, but it will more than likely cost you a small fortune along the way. If you're a small business or are operating on a tight budget, this might not be an option.
The good news is, app builders have a series of design templates for you to choose from. Each one has been designed by a professional team to be cohesive, sleek, user friendly and aesthetically pleasing. User experience best practices will have been implemented, meaning your app will be easy to navigate for all users, including those with disabilities or visual impairments. This is one less thing for you to worry about.
You may be thinking that by using a predetermined design template you'll be restricted with customisation options, but this isn't true. There's ample opportunity for you to make a template your own. Firstly, you can add your logo and your branding to all the pages. Secondly, you can choose how the app works for you by selecting the exact features you want. We know that building an app isn't a one-size-fits-all which is why you're afforded so much freedom to experiment and find the right solution for you.
Transparent process
The great thing about an app maker is that you know exactly where you stand from the beginning. It's very much a does-what-it-says-on-the-tin approach, but with a few more frills and bells. Not every app builder works the same, but with Builder.ai, you can go into Builder Studio and start playing around with features and functions. You'll see a running cost at the bottom of the page that shows you how much your desired app with all the widgets and features you want on it would cost you. At this point, you don't need to sign up for anything or even pay a deposit.
With a developer, you may find that you're quoted a price that will change as the project progresses. It could be that certain features end up costing you more than you had anticipated, but you might not necessarily know until your statement bill comes through. In addition, any changes or meetings may be billable, so even if you just want some generic advice, you could find you're liable to pay a fee.
Online app builders are typically filled with advice articles, and there's usually an online customer service area where you can go to get help if needed. All this is at your disposal, and at no extra cost.
On top of this, you'll clearly be able to see how the process will go from start to finish, giving you a realistic idea of what you need to do to get the project up and running, and how long it might take you to reach your end goal.
Easier comparisons
There are countless app builders on the market, and the one you choose will be dependent on your needs and the software you get along with the most, as well as cost. As app makers tend to follow a template (disregarding bespoke solutions), the prices are typically fixed depending on the package you choose. This means within seconds you can compare the service and prices of multiple different platforms. You can also play around with the one that suits you the most and get a feel for the platform in order to make an informed decision. It's like a business pitch except it's faster and more precise in terms of costs.
Real results
Like everything online, app builders are susceptible to scrutiny. Being the number one option for most people looking to create an app means that feedback will be rife, and online, it's easy to come by. A quick Google search will pull reviews, as will a scan of social media and browsing the testimonials page on the provider's website. You essentially have all the information you need to make an informed decision, without the pressure of someone trying to sell you something.
You can see first-hand real results and make the decision to progress or not. A play with the features will also show you if you're able to get the results you desire.
So, are online app makers worth the investment?
There are pros and cons to choosing an app builder to create your new app. If you're looking for something completely unique and unlike anything that has been done before with all the bells and whistles, an app developer might be for you.

Alternatively, if you want something that looks great, is functional, fast and easy to get to grips with, an app maker could be for you. Builder.ai gives you the best of both worlds – use templates to get started quickly then add the extra features that make it truly unique.

The main thing is, you've made the very wise decision to invest in developing an app. Ultimately, you should see a return on your investment fairly quickly, especially if current market trends are anything to go by.
Choosing the right app maker
We've already mentioned how there are lots of app makers out there. If you've decided to take control and build your app yourself, you're probably wondering how you should go about picking the right platform. To make sure you're making the right investment, here are some top tips:
Have a clear idea of what you want from your app before you look at app builders. If you don't know what you want or need, it will be difficult to determine which platform is best.
Use every free trial you can to see which builder appears the easiest to understand from your point of view.
Compare pricing plans for similar features and see which platform offers you the most bang for your buck.
Get started building your app today
If you're ready to start creating your app and think Builder.ai would be a good fit, we're ready for you.
Want to build your online store?
Book a demo
Speak with one of our product experts today.
By proceeding you agree to Builder.ai's privacy policy and terms and conditions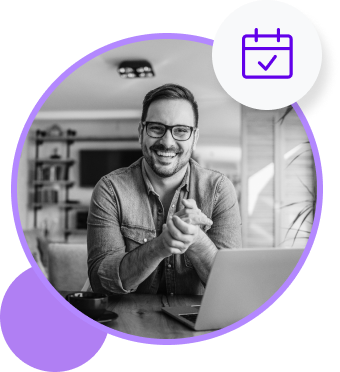 FAQs:
Which app maker is the best?
There is no conclusive answer as to which app maker is the best. It all depends on the app you want to create, your USP and end goals, your budget and which platform you get along well with. Take advantage of trials like the one offered by Builder.ai to determine which solution you prefer.
How much do app makers cost?
The cost of an app maker will depend on the platform provider and the features you choose, as well as the template you require and the type of app – e.g. an ecommerce app may cost more than a content hosting app.
Can I create my own app for free?
You can create a free prototype of what your app might look like using our free prototype creator Builder Now.
Liam Collins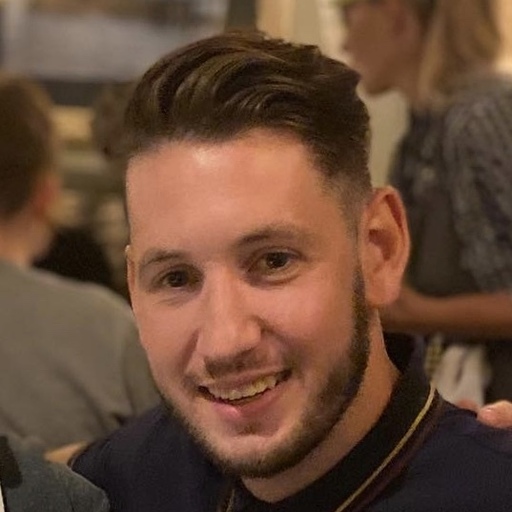 Head of Performance at Builder.ai
Liam is Builder.ai's Head of Performance, with 10+ years' experience of defining, activating and executing digital marketing campaigns. In his work at internationally recognised agencies like MediaCom and MG OMD, he was client lead for large accounts like DFS, Kenwood & De'Longhi and Boots as well as many SMBs, driving commercial growth through bespoke ecommerce and omni-channel strategies.