You, like many other SMEs, have a fantastic idea. It's a product or a service that is revolutionary or is projected to have excellent market positioning.

Now you just need an app!

It's no surprise that business apps are on the rise. The sheer number of benefits involved with them is astounding. They build brand loyalty, streamline business processes, provide better customer experiences and so much more.

Launching a busines app in the app store can only happen if you choose the best app-building software without further ado. Let's go through our list of the essential features to look for in -app creator software.

#1 Develop native apps

Like Game of Thrones, everyone has a favourite. So whether you're a Stark or a Lannister…. I mean, if you prefer iOS or Android, that's your prerogative. You shouldn't only look into how to develop an android app, because you shouldn't let an app developer limit you to one or the other.
App developers need to be able to create native iOS and Android apps, otherwise you're cutting off half the market in one fell swoop. So regardless of your personal preferences, you have to accommodate other operating systems, and your app maker software should do the same.
You can't fix things with a dragon after all.

Want to start your app project with us?
Book a demo
Speak with one of our product experts today.
By proceeding you agree to Builder.ai's privacy policy and terms and conditions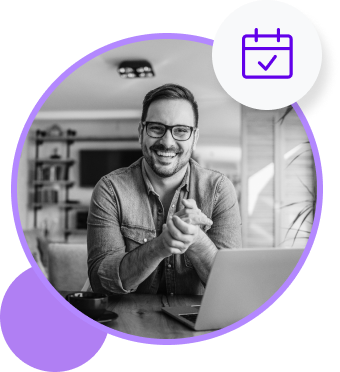 #2 Right app development company

Obviously research potential app developers. If a particular company is recommended by Pepsi as their app maker platform for example, it's a good sign that they are trusted, successful and know exactly what they're doing.
I wonder who we have in mind…

#3 Aftercare included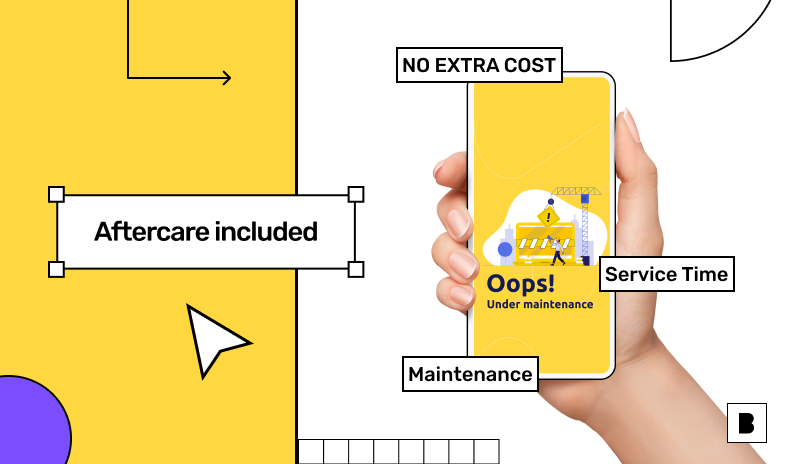 Software shouldn't go out of date. That's why app developers should offer some form of aftercare warranty, but most of all they should offer it at no extra cost.

A single low monthly fee for your app should cover creation and maintenance, with no added extras. That also extends to our next point which is…

#4 Cloud hosting

Imagine you've hired a developer to create your own business app. Your well-calculated finance plan has been nicely accommodated and you're raring to go… only to discover that the cloud hosting costs come at a high price.

There are app builders out there that cover cloud hosting in the monthly fee. You shouldn't be taken aback by added fees. No surprises, no problems, just software that's successful.

#5 Versatility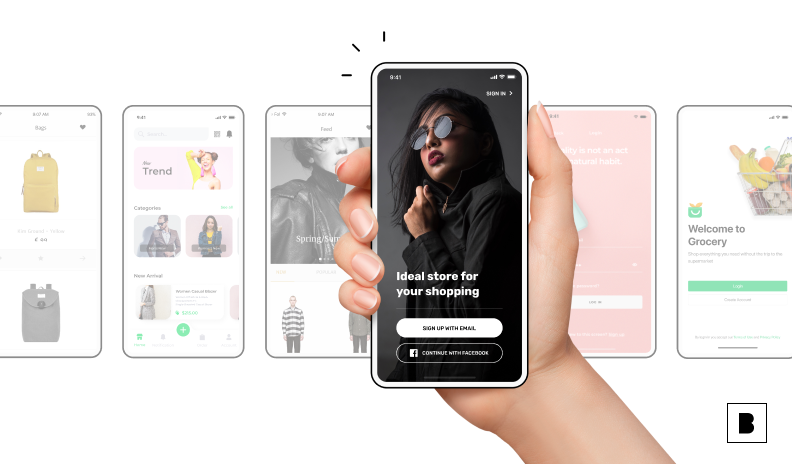 While expertise in one area of software development can be useful, it can lead to narrow development outlooks.
Developers that are so fixed on e-learning apps, for example, may not have the required flexibility to accommodate for ecommerce app building for example. Find a developer with experience across a wide range of mobile apps and business users, who can accommodate any special requests and provide inventive features and custom functionality within your business app.

#6 Zero developer knowledge required

You're hiring a developer to build an app for you. There's no reason you should be expected to require knowledge of software development or programming skills. You don't hire a chef to prepare dinner only to end up assisting him in the kitchen, and there's no difference here.
All you need is an idea of what you need, and the features you'd like to include. Simply choose some building blocks for the developer to work with, and they complete the rest.

#7 Speed, price, quality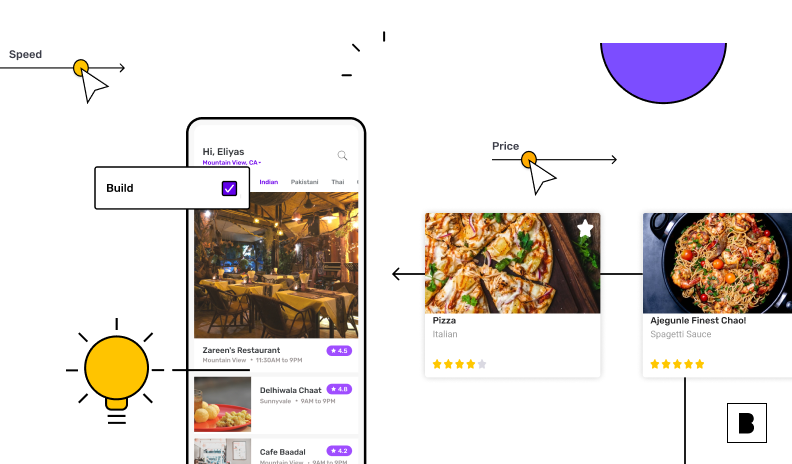 There are people who insist that between speed, price and quality you have to make a choice. You are only allowed two out of three.
With respect to those people - that's tosh.
You shouldn't have to pay through the roof for a quality app with advanced features in a matter of weeks. Neither should you wait a year for high quality at a decent price. With the best app developer you don't have to make that a decision between high quality user interface, faster development and the best price.

The best app-developer software

Surprise, surprise, Builder.ai came top of the list! But don't take our word for it, just hear what Pepsi has to say about us.

We offer all of the advantages of app development software in a no-code app builder platform. We:
Build native iOs and Android apps
Provide aftercare warranty
Ensure free cloud hosting
Have experience across a range of business apps
Provide all developer knowledge
Offer the best of speed, price and quality.
We launched our Studio Store with a selection of pre-packaged mobile applications apps available for businesses across a range of sectors. From ecommerce to e-learning and restaurants, we've got just the app for you to create an excellent user experience. No programming knowledge or development experience required!
There are no hidden costs within our low monthly fee. We offer high-quality business mobile apps in a matter of weeks with no surprises in store. The entire process is simple. With our Studio One Builder Cloud taking care of maintenance and hosting, everything is provided for.
After two years your app is yours to keep with zero obligations! With all of these advantages and more, it's no surprise that our Studio Store is fast becoming the number one choice for business mobile app development.
So what are you waiting for? Check out our Studio Store today, and find the mobile app that's right for you.

No hidden costs, no surprises - it's as simple as ordering pizza!

Neetu Mogha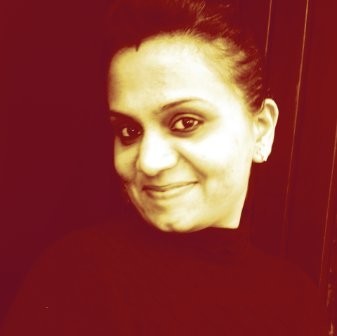 Neetu Mogha is a Tech Lead at Builder.ai where she applies 10+ years of management experience to guide the software development team. Neetu has a BTech in Computer Science from Hemchandracharya North Gujarat University.