What do consumers want in a retail app today?
Whether you've worked tirelessly in a store, or you've been an overwhelmed consumer looking for your next dopamine hit - there's no argument over the chaos that can be retail. The wants and demands of customers are skyrocketing as the digital transformation happening across the industry makes the competition for businesses of all sizes, harder to win than ever.
In this blog post, we'll take a look at what consumers want in a retail app, and explore the key requirements of frontend software in the retail industry.
The features you need to beat the competition
A great piece of frontend software can make or break a customer's experience with a brand. That's why retailers are investing in the latest technologies to create apps that exceed user expectations. Let's learn a bit more about what features make up some of the best mobile retail apps 👇
Personalisation
There's no shortage of data to gather through retail marketing. With more than half (54%) of retailers saying that the customer experience is their most important area of focus, businesses hoping for optimal growth should be unlocking the full potential of their data to create the best experience for new and existing customers. By gathering insights on the market, and analysing the way customers engage with a brand and buy online, retailers can offer personalised promotions, targeted content, and can even put the perfect product right in front of their customer using cleverly crafted campaigns or offers. One Salesforce study found that a whopping 78% of consumers are more likely to buy from a company if they offer personalised experiences!
Simple product navigation
Straightforward navigation is the bread and butter of any good retail frontend. Think of it like this: you walk into a shoe store with shoes scattered across the floor, the wrong shoes in the wrong boxes, and empty shelves. You instantly feel stressed, overwhelmed, and your shopping experience is ruined. So, you go to the store across the street, where shelves are fully stocked, shoe's are in pairs in the right boxes, and there's nothing on the floor to trip over. An oasis of calm - this is where you want to buy your new pair of shoes!
The same goes for any retail website. The digital version of this 'retail oasis' should comprise of well-researched categories, in-depth filtering, intelligent keyword search, and real-time stock availability. Navigation should be intuitive, responsive and detailed. High-quality visuals and detailed descriptions of your product are an absolute must.
Wishlists and Favourites
Wishlists and favourites come under the same umbrella as personalisation. But here, the customer gets to personalise their own experience. Often when a customer is just browsing, they won't have an immediate intent to purchase something, and so a 'save it for later' option is an essential for any great retail application. This feature also acts as a window into the interests of customers, and trends. With this kind of insight, retailers can offer even more relevant recommendations to their customers based on the wishlists they've curated themselves.
An incredible UI Design
Studies show that the average person shopping online makes a decision about a purchase in less than 20 seconds. This means that most customers won't be spending a lot of time on your app, so making a brilliant first impression is absolutely essential if you want them to buy something, and perhaps even return!
Let's revisit the shoe shop analogy - but this time, you enter the shoe shop and it's walls are a painfully bright 80's peach, and the floor is…sticky. So, once again, you visit the store across the street. Its modern, spacious interior reassures you that they know what's up in the shoe space.
Whilst your UI is where you get to bring your brand to life and inject some personality, there's little margin for error. Above all, a retail app's interface needs to be sleek, modern and clean. Competitor research and understanding your target market here is crucial.
Chatbots and AI-powered Assistants
There is nothing quite as frustrating as not being able to get hold of someone for support or advice when you're shopping online - customers are pretty much on their own. That is, unless a business is clever enough to introduce a chatbot or an AI-powered assistant to its software frontend. This one simple feature can provide customers with real-time assistance, improve customer service response time, and increase conversions.
But what if you don't have the customer service resources for a fully-functioning chatbot? You don't always need people (although we recommend a good balance!). ! In a survey conducted by Tidio, it was found that if the alternative was to wait 15 minutes for an answer, 62% of consumers would rather talk to [an automated] chatbot than a human agent.
Social Media Integration
Social media integration is the must-have for most apps now. For retail in particular, social media visibility on their site or software platform is a brilliant way to showcase their brand and their products. With the uptick in influencer marketing, photographs and reviews from both influencers and regular social media users can help build real-life trust in a brand, even without an in-store experience.
So, now you know what makes the perfect retail app! Ready to go, right? Wrong. Not every business has an app development resource in-house, and outsourcing the entire project can sound like a nightmare. So, if you don't fancy a crash course in learning how to code - we're here to save the day.
We sit comfortably between a no-code/low-code platform and a custom-coded solution, with the perfect balance of real-life expert input and an AI-powered assembly line. It's your idea, we just help you build it. Book a demo with us today.
Want to start your app project with us?
Book a demo
Speak with one of our product experts today.
By proceeding you agree to Builder.ai's privacy policy and terms and conditions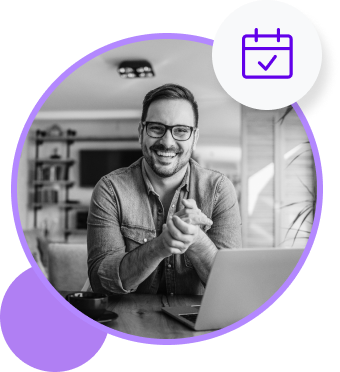 Rohit Verma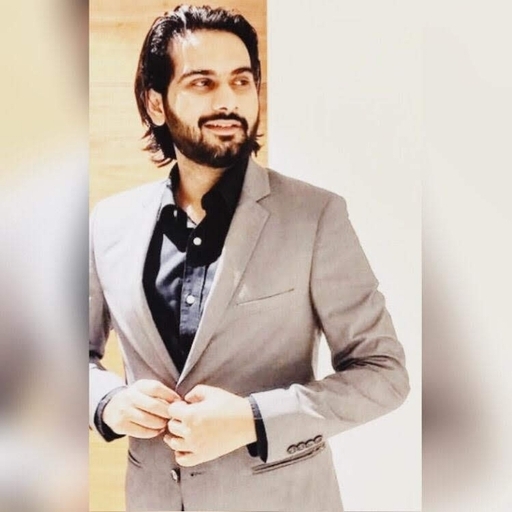 Senior Manager of Enterprise Marketing at Builder.ai
Rohit is the Senior Manager of Enterprise Marketing at Builder.ai. He comes with over 8 years of experience managing multiple B2B & B2C brands, across multiple geographies. Rohit is an expert on solution building for enterprises in big industries.