Fastest way to launch enterprise grade apps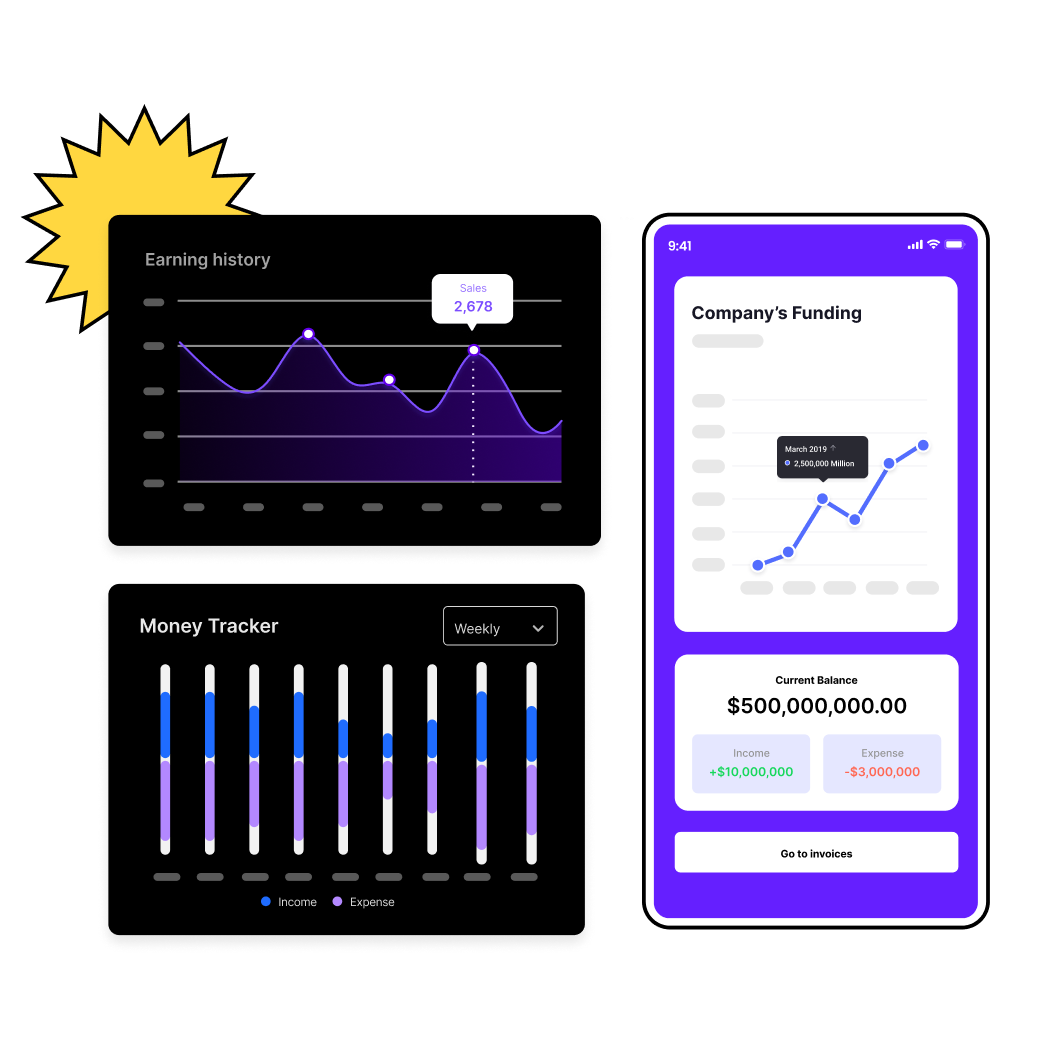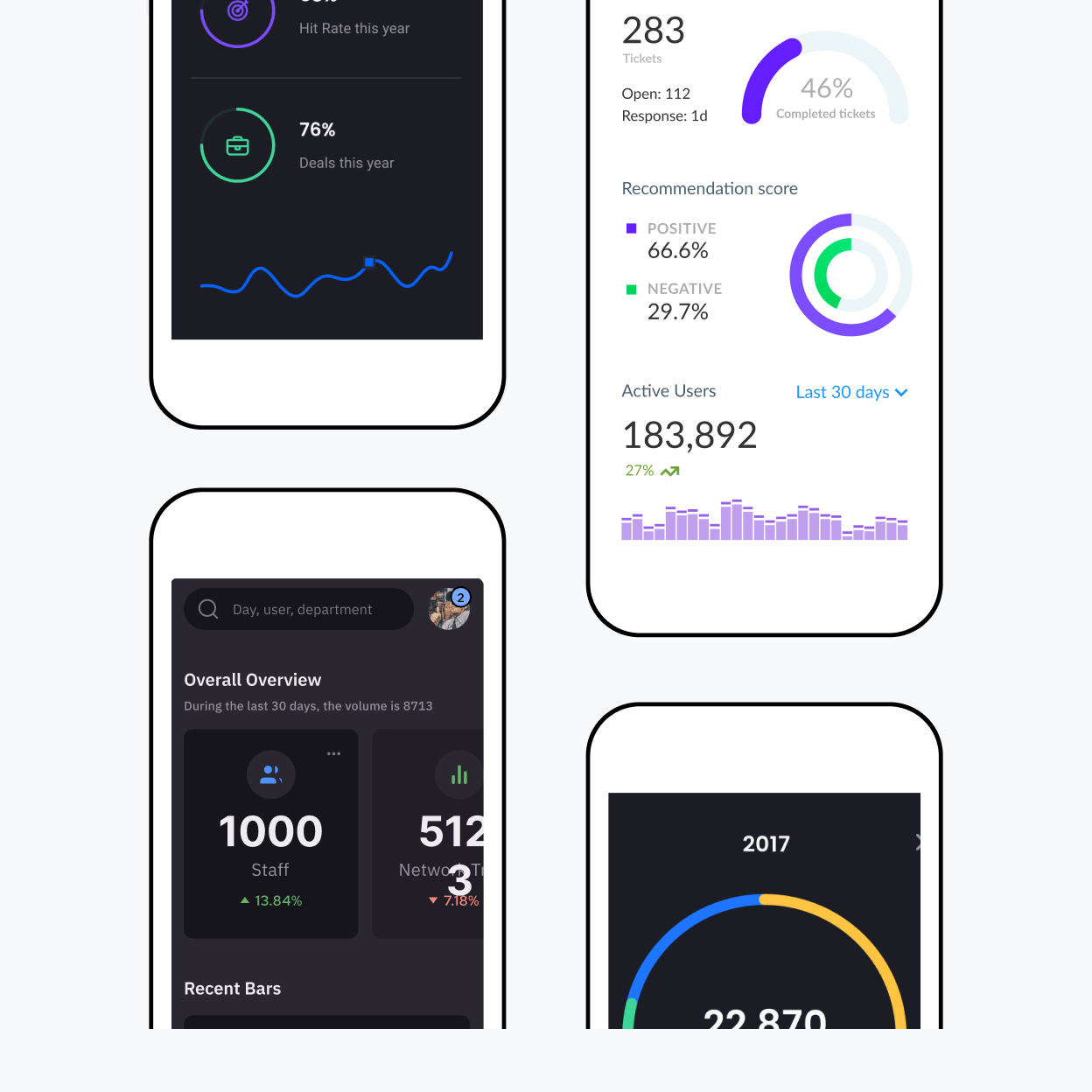 Launch enterprise apps – in under 4 weeks
Workflow applications, employee onboarding, business intelligence dashboards, salesforce management and much more, without the wait. Or any coding. And this isn't a first look – it's an app all your stakeholders have been using, testing and improving over 4 weeks.
Our API mapper is a super intuitive way to expose data from all kinds of systems. A suite of analytics automatically tracks all your features and user behaviours. You get enterprise level security, performance and support. And you update your app in real-time.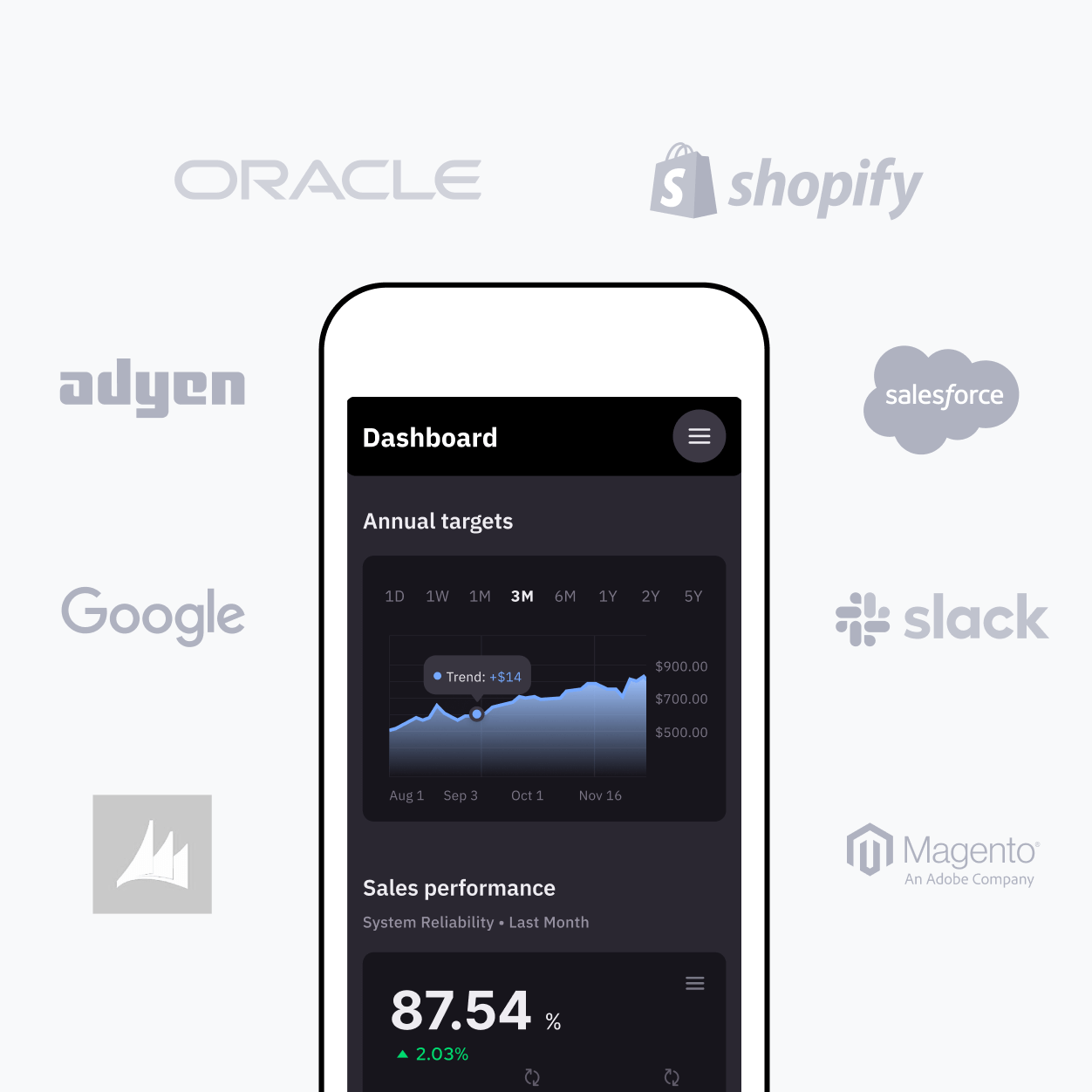 Your app will fit your existing backend software seamlessly. Connect it to any data source or external application (SAP, Shopify, Salesforce, Excel and Oracle to name a few).
Your app automatically updates, whenever the API it's mapped onto changes. However your data is 100% secure as it never interacts with Studio Rapid's infrastructure.
Rather than waiting weeks for code to be rewritten, you can implement feedback in a couple of clicks. And your global stakeholders will see these updates appear on their app.
Beautiful design isn't an afterthought – it helps your employees to navigate easily and be more productive. You're not limited by templates, you start each app with a blank canvas.

You'll create completely native iOS and Android applications, removing potential UI performance issues. And you only design once to create for both Apple and Android devices.
You have complete flexibility even once your project is complete. Tweak design to be more user friendly or update processes so they're more efficient. And keep on testing and improving.