OpiGo
It's difficult to know the right people to follow and the right stocks to invest in. That's why more than 3000 investors use OpiGo to make the stock market easy and take control of their finances.

Find more about OpiGo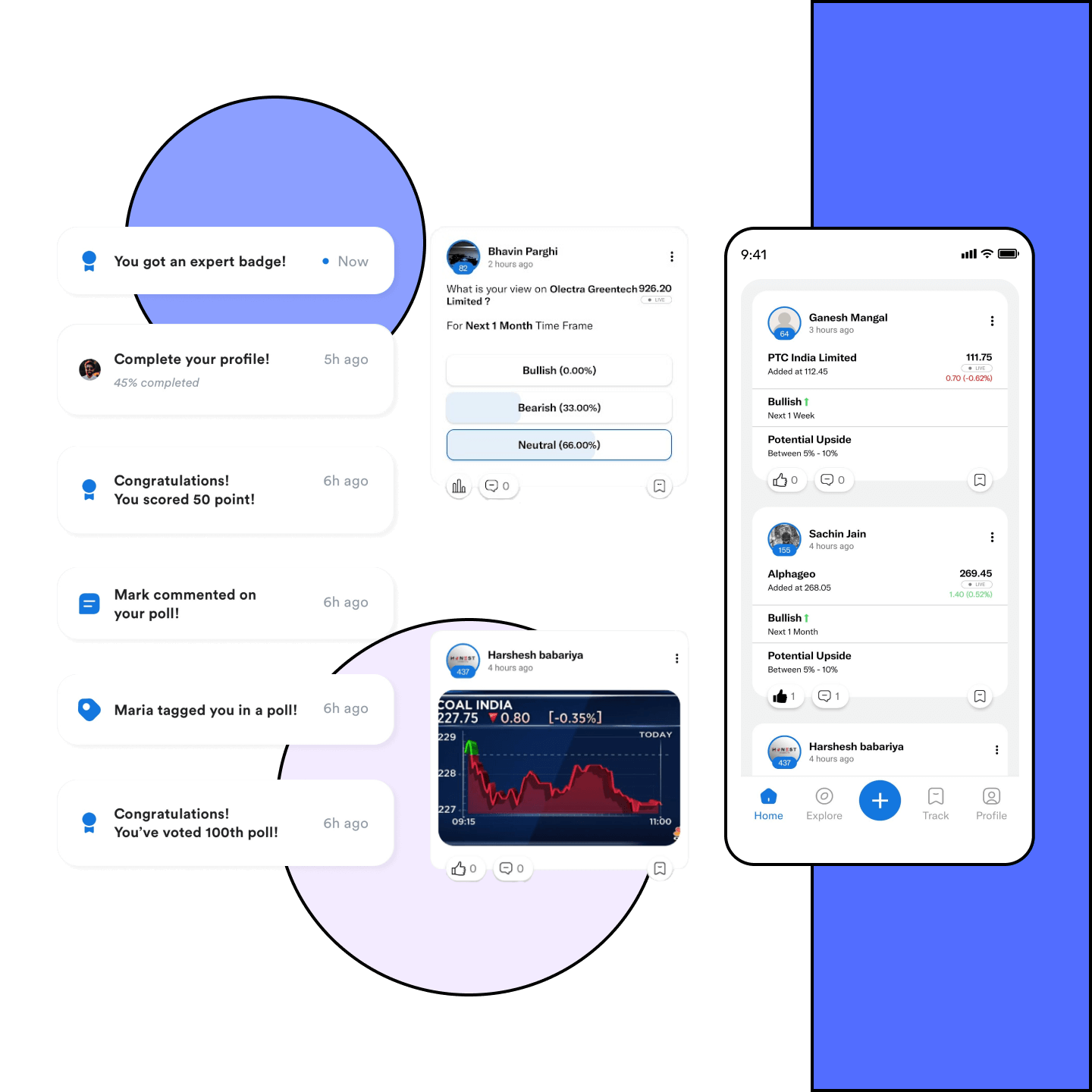 Help people create wealth from stocks.
Challenge
The number of people interested in investing rises every year, but starting from scratch in the world of stocks is daunting. With so much conflicting advice from so many different voices, it can be hard to know who to trust. The uncertainty and lack of support can put people off from investing altogether.
Solution
OpiGo offers users a brand new way of discussing investments, helping them to make better financial decisions about the stocks they invest in. The platform combines live price tracking with powerful social features for a uniquely engaging experience.
Book your free demo today
"I highly recommend Builder.ai as a reliable and capable tech partner for bringing your ideas to life. Their troubleshooting mindset sets them apart. It ensures that any project complications are addressed effectively and that the work gets done."
Making the stock market accessible to everyone
With OpiGo, users can connect with a community of investment experts to practise, learn and frow from top investors and traders. A built-in scoring system and verification program make it easy for everyone to decide the reliability of opinions shared and take control of their investment decisions.
A head start in the stock market
In recent years, huge communities have sprung up on social media surrounding certain stocks and market movements. The community aspect is highly engaging but it can also be a breeding ground for misinformation.

It's difficult to know the right people to follow and the right stocks to invest in. Founder Devansh set out to solve this problem by building a new way to track and discuss stocks in real time. "I have always been very passionate about spreading financial literacy, and I have also been investing for the past 10 years now. This made me push towards creating a platform which empowers the retail investors - OpiGo which stands for Opinions on the Go."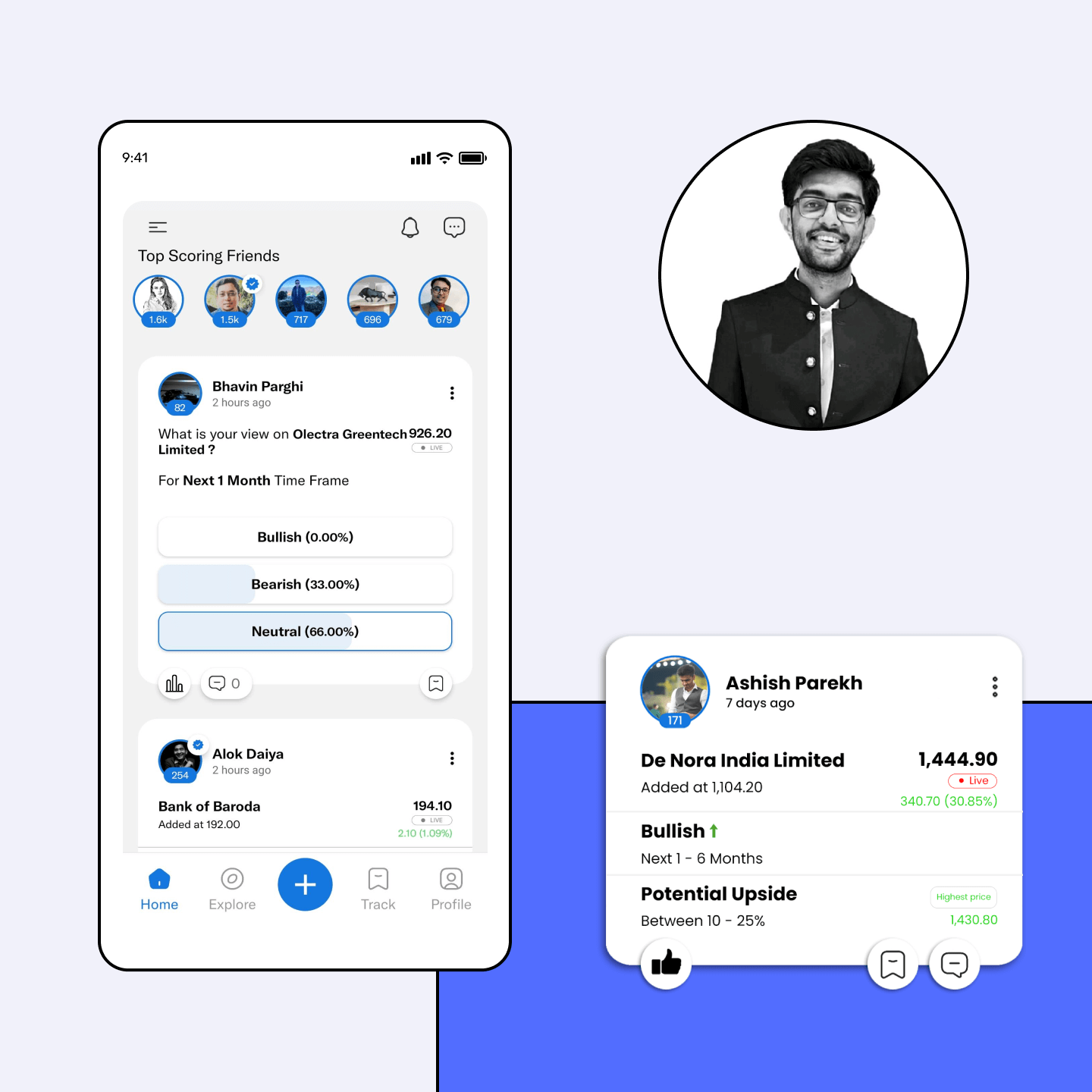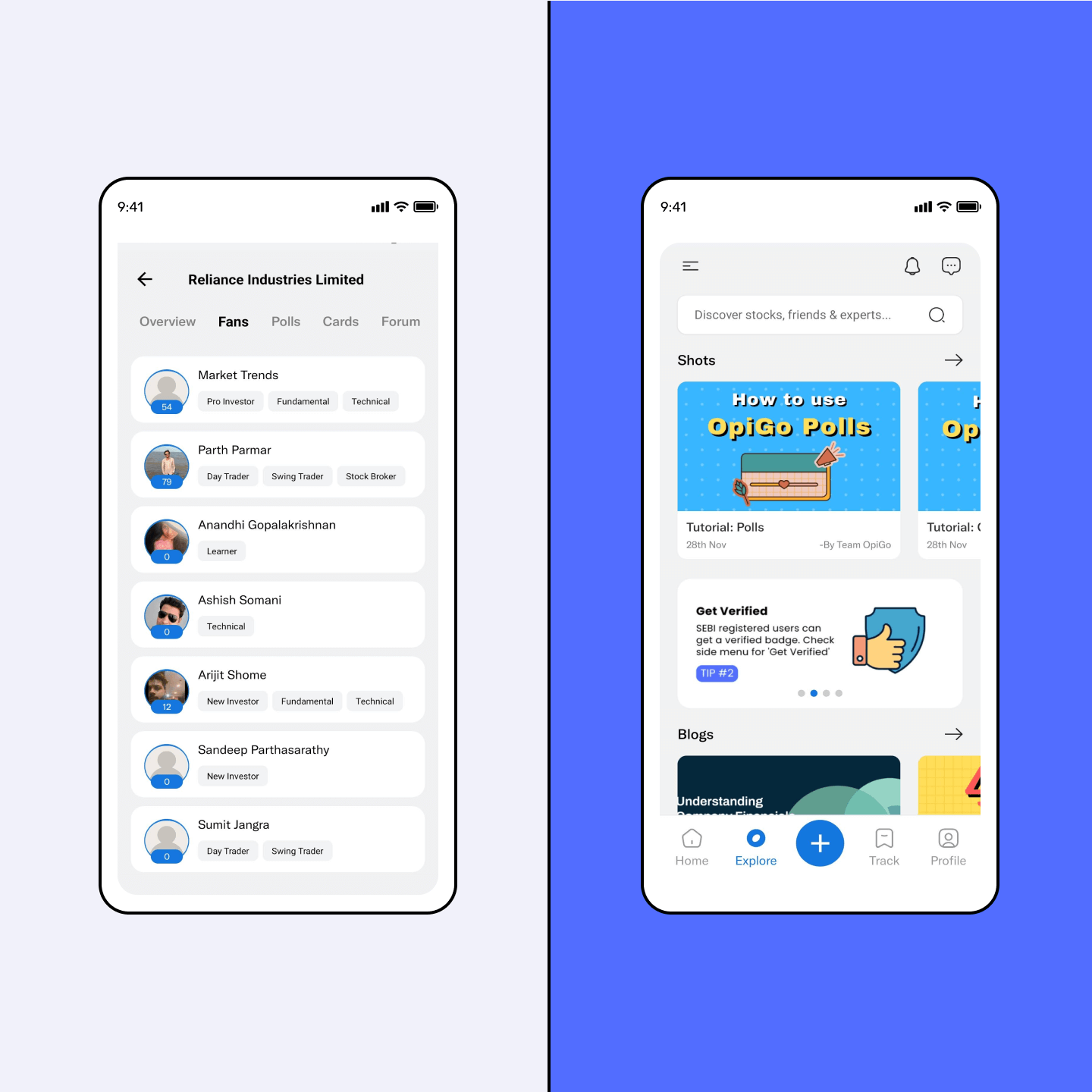 Creating a new-age social media platform
As a first-time founder, Devansh knew he needed" a solid tech partner. If the product is not up to the mark, it's all pointless." He considered setting up an in-house team as well as hiring freelancers or an agency. But each option meant sacrificing a mix of cost, control, and quality.

With Builder.ai, Devansh loved that he was given a dashboard before even talking to a sales representative, where he could see all the priced features upfront. He also loved the support he received, "the tech industry has a high attrition rate, but I never felt that because with Builder.ai, my work never stopped."
Supporting over 3000 investors
Only three months after launching, more than 3,000 investors have used OpiGo to connect with friends and experts for better stock picking. Early adopters have praised the reliability and accountability within the community as well as the intuitive UX and UI design.

Devansh's advice for other entrepreneurs looking to bring a new product is simple but powerful, "throughout my journey of building OpiGo, I encountered numerous challenges, both on the technical front and in making critical business decisions. Reflecting back on it, I firmly believe that giving up would have been the worst decision I could have made. My mantra has always been to keep moving forward, knowing that there is always a solution waiting to be discovered. I encourage other entrepreneurs to seize their opportunities and embark on their own ventures."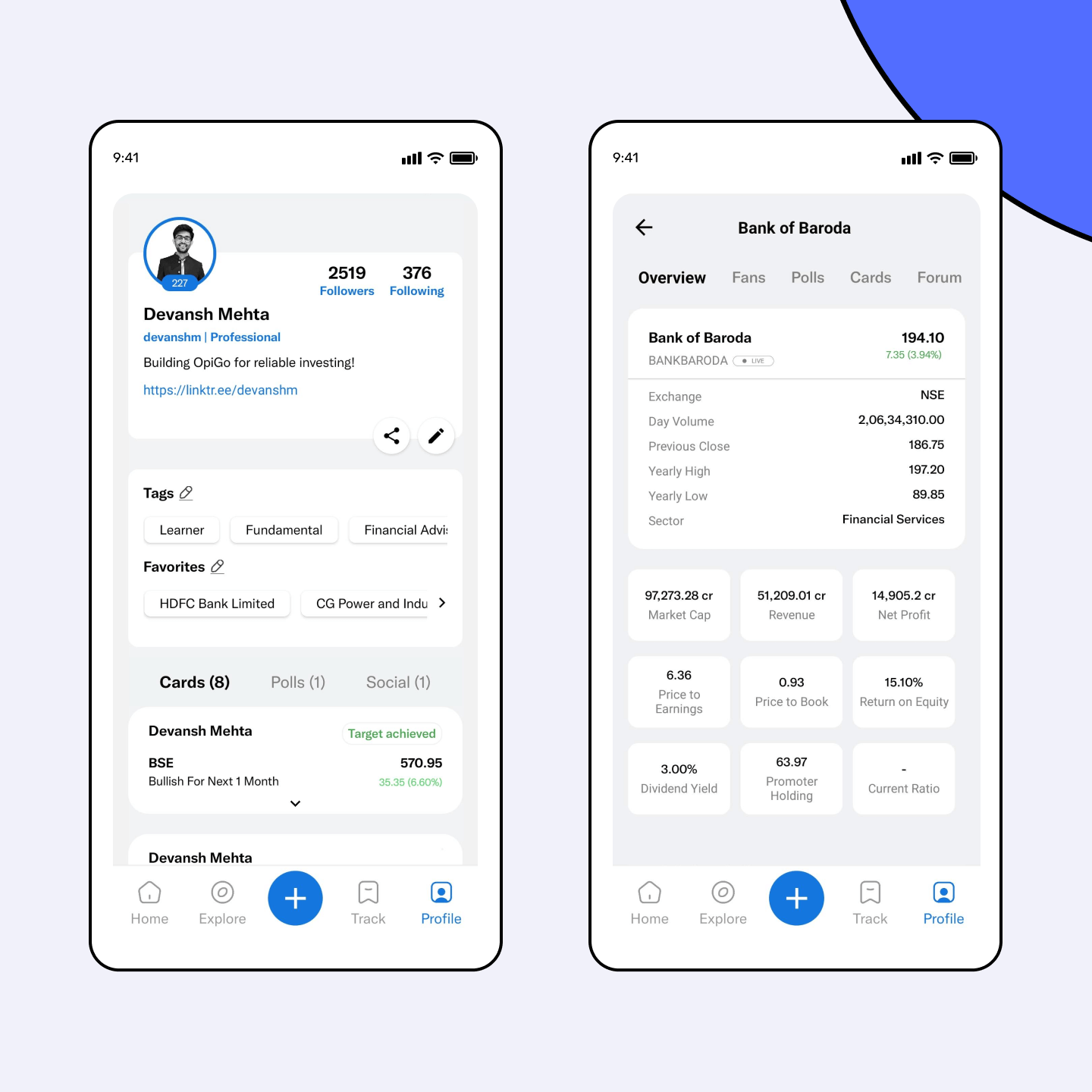 Some of the features used
Activity Feed
Display recent and relevant activity, such as status updates, views, and events. Users can also see a summary of what others have been doing.



Mentions/Tagging
Users can tag or mention another user's profile when they make a post or comment. Helps build relationships and encourage conversations within your community.

Customisable User Profiles
Users can create custom profiles with extra fields. Users can add extra details to develop their individual profiles within the product's community.
Open API
Your product can send and receive data from another piece of software, for users to access. This uses publicly available code which is added to your product.

Comments
Users can post and read comments on the content you have. They can also reply to specific comments in a thread, to boost conversations and interactions inside the product.

Polling
Let your audience vote on questions and find out their answers. Create single or multiple-choice options and view answers inside the product.

Pepsi Case Study - Builder.ai®
We created a B2B ecommerce app for Pepsi at a fraction of the cost. Automating the order process and enabling their resellers to order online. Read the full case study here.
Software as easy as ordering pizza