We know first-time app creators face a lot of challenges in the early stages of their idea. But fear shouldn't stop you from beginning your journey!
Every app-reneur (like what we did there?) faces concerns and worries when they first begin- but we've got you covered. We're answering the most common concerns among app creators and how Builder.ai can address them!
What about the build and design?
Building, designing and creating an app can be very intimidating. It's a complex path with hundreds of code terms, UX, layouts and things to consider.
Rather than a technical coding environment, Builder.ai sits in-between a low-code/no-code environment. It can offer either a DIY simple-to-use interface with a mix of AI-powered and expert human project support or a fully managed custom app build. Regardless of your tech skills, development experience or understanding of any code - a novice can create their app with our lego-like app building software.
Our clever AI project manager, Natasha, helps you create your app from a library of 500+ reusable features that fit together like Lego-like blocks. Finding and suggesting the best options for your build!
Need more marketing insight? Join the Builder.ai community
What about the cost?
Apps can be an expensive investment- but with Builder.ai we can work around your timelines and budget. Some app builders however, charge thousands of pounds for a simple and basic app design and thousands more for those all essential features your consumer base expects.
Our unique AI-powered platform means we can build your project faster, and more cost-effectively. You get a quicker build, fewer errors and less developer time (which is exactly what makes development expensive). And by using our AI you get an accurate cost without any hidden fees. So don't let the price put you off, as there's a design to fit every budget.
What about the maintenance?
App after-care is essential to keep your newly designed app running smoothly. Our competitors offer sky-high maintenance costs with standard options that don't always work for your needs.
That's why, with Studio One, we segment our app maintenance over multiple care options - from Standard to Enterprise Care. It helps your business scale up at a rate that suits you.
Once you know that your app is about to experience a great deal more traffic, or that you need to make serious adaptations to keep up with the times - you can upgrade whenever you want, to whatever you want.
All our Studio One plans include 24/7 monitoring, bug fixes, platform updates and much more – to offer your application security and stability to keep on going. Because we know your app never sleeps once it's running so your updates shouldn't either. And that takes tailor-made aftercare off your plate so that's one less thing to worry about.
Take the leap & start building your app with Builder Studio.
Constandina Patsalou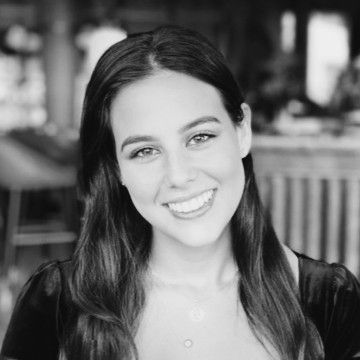 Senior Content Executive at Builder.ai
Constandina is the Senior Content Executive at Builder.ai. With 4+ years of experience in marketing, copywriting and with a special interest in creative writing, she squeezes an audacious personality into any complex topic. Constandina has an MSc from the University of Edinburgh.