Want to grow your business but overwhelmed by all the options? This guide will teach you the exact steps required to level up your business. We'll explain how to get started by planning a content marketing strategy. Then you'll learn the best free promotion opportunities. Next, we'll introduce cost-effective marketing strategies and the common mistakes to avoid. By the end, you'll have a mixture of short and long-term strategies to grow your business.
Why should you promote your business online?
You make more sales. That's obvious, but it's not the only benefit for your business. Understanding these other benefits will help understand the power of online marketing. Oh, and they are directly linked to you making more sales.
Discover new markets
There are loads of potential customers in the world that would buy your product today... if they knew about it. These are customers that are ready to buy today – they're actively looking for a solution to their problem. You can have the best product in the world, but without customers, you don't have a business.

By making use of clever marketing strategies you're able to get your product and services in front of new markets. Are you making sales right now? If yes, then whatever you're selling is attractive. If you get more eyes on your product, you'll make more sales.
Build brand awareness
There are other people who aren't ready to buy today. This doesn't mean they hold no value for your business. It's an opportunity. Provide loads of useful content and build their trust. Over time, you establish your brand as the go-to solution. 
According to Marketo, 50% of the leads a business has aren't ready to buy. This shows the importance of nurturing. When people eventually need to buy, you'll be their first thought. It's a long-term investment. If you don't promote your business online then you can't develop as many leads at once.
Create your business promotion strategy
You understand the value of the approach. Where do you start?
Content audit
You're going to gather all the materials your business has ever produced: blog posts, videos, podcasts, informative email and letters. Everything and anything that's potentially useful to your customers. Reach out to all employees – it's not uncommon for teams to have internal documents that could be repurposed into useful content.
Next, it's time to sort through and organise it. Create a spreadsheet that will make it easy to navigate through this material in the future. It's going to be business dependent but consider taking note of the product, the core topic and the format to begin. If a piece of content was very well received, make a note of that too.
Content calendar
Once all your existing assets are organised it's time to plan out the next few months. We're going to do this with a content calendar. It's a spreadsheet that we use to ensure the content we're creating aligns with our business goals. It lets us deliver a coherent message across a range of platforms: ads, emails, blogs, social media, etc. Not only that, but it ensures we're regularly interacting with each of these customer touchpoints.
Imagine your customer reads a Facebook post about your new product. They decide to visit your site for more information. Unfortunately, your latest blog posts are about unrelated products. You're probably going to lose that sale. How different would it be if they found 3 blog posts that answered all their questions? The chances of making a sale have increased significantly.
Once we've explained more about various marketing options you should revisit this. For now, think about your campaigns over the next few months and the social networks you use. Are you expecting to post on them all regularly? What topics can you discuss that support your campaign goal?
Data collection
Data is powerful. As part of your long-term strategy, it should shape your marketing decisions. You don't need to use this data right now, but you do want to start collecting it.

Make sure your website is configured to collect this data. If you're new to data-driven marketing we recommend keeping it simple. Set up Google Analytics, after a few months of data collection you'll be able to see what content your customers respond best to. If you plan on using Facebook for advertising at any point in the future, then you should set up a Facebook pixel – their method of data collection. Most social media platforms will have their own dedicated pixel. If you already get a lot of business from a particular platform, see if they have a pixel.

On the topic of data collection, we need to talk about Urchin Tracking Module (UTM) links. You'll have seen them before. Ever seen a URL that looks like it ends in gibberish? Look at the example below:

"/?utm_source=newsletter&utm_medium=email&utm_campaign=spring_sale"
You can see it's filled with information. It tells us that the traffic came from an email newsletter and was about our spring sale. Every time you share a link on social media or in an ad, use a UTM link. It makes it easy to track what's driving the traffic to your site. This Google Analytics tool makes it easy to generate them.

If this seems overwhelming right now, don't worry! You don't need to use any of this data right now. In the future, you'll be glad you started collecting it so early.

How to promote your business locally
That's enough of the big picture view. Let's look at some specific things you can do to get your business noticed in your local area. As all the contacts will be in your business area you know they're potential customers. Make a good first impression and give them an easy way to stay in contact with your brand online.
Local events
This is somewhat business dependent. Does your local area run any community events? Reach out to your local council and leisure centres. See if it's possible to get a stand there. Make people happy you're there – consider giving away freebies or signing up as a sponsor. If you're sponsoring an event consider press releases to build extra brand awareness.

Trade shows are always a good one. The audience at a tradeshow will likely be interested in your product. The biggest issue with this is that you're competing against a load of people in your niche. If you go this route, make sure you have something that makes your brand stand out from the crowd. What makes you unique?
Google My Business
This is Google's business directory. It's one of the best things companies looking to promote themselves to a local audience should use. If you've ever searched on Google for a tradesperson, you'll have seen this before. It gives you a list of local businesses, their rating, contact details and some other information. Oh, and it appears right at the top of the search results.

Sign up to Google My Business. It's straightforward to get set up. The hardest bit is the wait while they send a document to your business address! This is so you can verify yourself as the business owner. Once your account is verified you want to fill out as much detail as possible. The more you share, the higher Google will prioritise you in the search results. 

To maximise your ranking there are a few things to do:

Add photos – regularly adding photos to your account makes Google prioritise your listing.
Request reviews – customer feedback is hugely important. Not only will Google rank you higher, but you'll seem more trustworthy to prospective customers.
Keep details current – incorrect contact details or opening hours can negatively affect your listing.
There are many local directories you can get listed in. However, they aren't as popular and probably won't drive as much business. Consider signing up for Yelp and Bing places for business. These are all free – it's a win-win situation. The directory is better able to serve their customers and you get your business in front of prospective customers!
How to promote businesses online for free?
You're only limited by your creativity when it comes to promoting your business. Outside the box thinking can lead to huge wins. We recommend starting your marketing with more standard methods.
Blogging
Regularly producing high-quality content such as blogs or guides helps you promote your business in three ways:

It establishes you as an industry leader – provide useful content and your readers will view you as an expert. They'll keep visiting your site and interacting with your brand. What should you write? Think about your area of expertise and what you can teach people.
You get more chances to sell – each blog you write is an opportunity to explain why your product is great. If you provide value, your readers won't mind the fact that you're trying to sell them something. Remember when we said leads need to be nurtured? This is an example of that.
Generate traffic – your customers will share your content if they find it useful. You also have a good chance of people finding your blog via search engines
Search Engine Optimisation (SEO)
You want as many people as possible to see your content. That's where SEO comes in. It's all about understanding what makes your content appealing to search engines and then tweaking accordingly. Done right, your content will become higher ranked on the Search Engine Results Page(SERP).

What are the most important considerations for businesses getting started with SEO? We asked Viveka Nand, the SEO Manager at Builder.ai. He had this to say:

"The major mistake of many businesses is that they are 'not optimizing for conversion'. Getting ranked on SERPs and more traffic makes us feel wonderful but it's useless if it doesn't convert."

It makes sense, you want traffic that will lead to more sales. How do we do this? He gave us an answer that you can start using right away:

"Solution: Always focus on building an SEO system that converts. Categorise keywords between 'Informational' and 'Transactional' and build page creation and promotion strategy around that."

It'll be niche specific but think about which keywords indicate someone is getting ready to purchase. Targeting these means improving your SEO results will correlate directly with more sales.
Social organic
There are many social networks that your business could use: Facebook, LinkedIn, Twitter, Instagram and Pinterest to name a few. You don't need to be on all of them. Picking 1 or 2 and regularly posting is a great way to promote your business and build brand loyalty.

Don't just use it for advertising. Aim for a 3:1 ratio of useful content to promotions. If you provide value to your followers they'll like and share your posts. This means you'll end up in front of their friends who are potential customers too.

Remember when you did your content audit? Consider repurposing those materials to create short informational social media posts. You can also take snippets from your blogs and guides. You're not limited to text. Share images and videos based on the platform you're using. Anytime you share something, think about your call to action (CTA). What do you want the reader to do? 

Although the long-term goal is sales, that's not always an appropriate CTA. Consider asking for likes, shares and comments. If you have related content, try linking viewers to your site.

When using social media don't forget the most important thing: every user is a human. They don't want to be treated as an order number. Take the time to interact with them. Comment on relevant posts. Respond to comments your posts receive and reply to any feedback.
Email marketing
A list of email addresses is a digital marketer's best friend. It gives you a way to get in front of people who are interested in what you're saying. If you provide your list with useful content you'll position your brand as a trustworthy source of information – are you noticing a theme yet? This means when you do share new products or services, you have an audience who's ready to buy from you.

How do you build your list? There are 2 main approaches. First, whenever someone makes a purchase, ask them to opt-in. The other way is to create a lead magnet. That's the name given to something you offer for free if they share their contact information – think special reports and guides. It's called a lead magnet because it attracts potential customers, aka leads. Oh, and you don't need to create new content. Feel free to repurpose existing materials.

Once you have a list, it's time to start nurturing them! Regularly share useful information. If you run a beauty business, share skincare tips – and consider checking out our salon app. You need to strike the balance between regular communication and spam. If you write too often, you'll annoy your readers and they'll unsubscribe. Ignore your list for a few months and they forget who you are. If you're just starting out, aim for an email once every 10–14 days. 
Backlinks
This is a link to your site from somewhere else on the internet. Not only does it get you more traffic, but it can also improve your ranking on the SERP. If you get creative you'll notice loads of opportunities for sharing your link. Can you share your expertise in a guest post, a podcast or in the comment section of other blogs? Share useful content and people will be happy to give you a backlink.
Reviews
Customer feedback is important. According to a study by PWC, 73% of people consider customer experience a key factor in their purchasing decisions. Ask for customer reviews. Replying and acting on their feedback means you deliver an experience your customers love. When prospective customers see this, the chance of them becoming customers increases.

Not all of the reviews will turn up where you expect. It can be worth setting up a Google alert for your brand. This means anytime an article or newspaper mentions your brand you'll receive an alert. Imagine a customer has a bad experience and rants about it on their blog. You'll be able to address it and hopefully change their mind. If you don't have the alert then that bad publicity will exist forever.

Cost-effective ways to market your small business
Most of the free options have a corresponding paid version. Lots of small businesses have an aversion to spending money on promotional activities. This is shortsighted. Businesses spend this money because it increases their returns significantly.
Paid content
If you don't have time to write your own content, you can hire someone to create it for you. Make sure that they understand your product and the overall goal of the content. Almost all the pieces should support your business offering. Positioning your product as one of the solutions to a problem is a good way to self promote subtly.
Paid ads
You can pay Google – or the other big name search engines – to have your results listed on their SERP. Choose the keywords you want to target and enter the bid price you're willing to pay. Using this method you can have your website appear near the top of the page. You'll only pay when someone clicks on your ad. When you first try this, set budgets! This is a feature within the ad interface that lets you set limits and avoid nasty surprises.

All the social media sites have their own forms of advertising too: Facebook ads, LinkedIn ads, Instagram ads, etc. You can create sponsored posts that look very similar to organic ones. Users can interact with them in the usual ways: like, comment and share. The difference is that they'll be shown to your targeted audience. If you paid attention earlier and configured the Facebook Pixel, you can show retargeting ads to people who visit your site but don't buy anything!
Offer promotions
People love bargains. There are loads of promotions you can offer to attract new customers:

Refer a friend scheme – £10 credit for each new user who makes a purchase
Holiday sales – 50% off spring sale
Introductory offers – 20% off your first order
Giveaways & competitions – like and share the post for a chance to win
Get an app for your business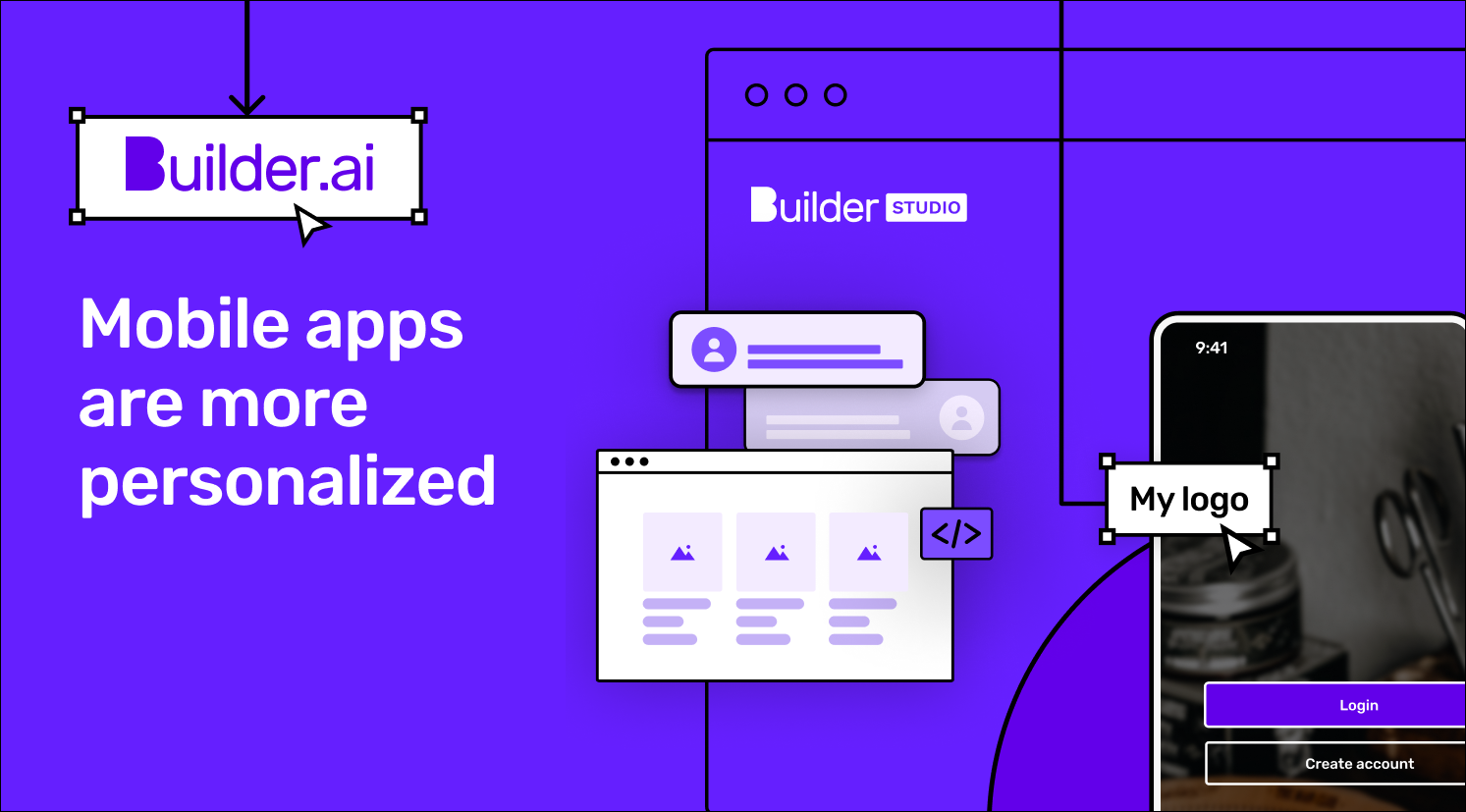 According to ad-tech firm Criteo, apps make 3 times more sales than mobile websites and in-app sales are growing 46% year-on-year. That's huge. If you don't have an app for your business, you're leaving money on the table. At least part of this is because of the power of push notifications. To learn more about why you need an app, check out our 'mobile apps for small business guide'.

Fancy one? We can help – have a look at our Studio Store apps. These are prepackaged apps that come with all the features required for a particular business; e-learning, spa and restaurant apps to name a few.  You get Android and iOS apps that can be listed in the Play Store and App Store respectively. All the prices and delivery times are clear and upfront - no hidden surprises.

If you're an ecommerce business then we have a treat for you. We recently made our ecommerce app free. You get everything you need to make sales; a beautiful shopping experience, secure payments and hassle-free setup. You're able to process 50 orders for free each month. This is a great way to see if the app is a fit for your business! If not, it hasn't cost you anything.
If none of those apps meets your needs, then head over to Builder Studio. This is where we bring any app idea to life. If you can imagine it, we can build it. One of the great things about our method is that we have lots of Lego-like blocks already built. Our human-assisted AI uses these to quickly create bespoke apps with complex features. It also means we can give you an accurate quote. Unlike some of our competitors: the price we say is the price you pay!
Mistakes to avoid when promoting your business
There are a few huge mistakes new digital marketers make. If you're not aware of them you'll be throwing money away.
Not tracking data
Internet marketing makes it easy to collect data on everything. If you're not collecting this data then you're throwing money away. Would you try and drive your car blindfolded? Didn't think so. If you want to run a successful online business you need access to as much information as possible.
Not reviewing performance
All that data does nothing if you're not making use of it. Regularly review your Google Analytics account. Can you draw any unique insights? Are there new traffic sources you didn't expect? Are particular pages drawing lots of visitors?

If you run ads it's important to calculate your return on investment (ROI). As a general rule, if your ads aren't making you at least £3 for every £1 spent you can improve their performance. Once you have some data then start A/B testing. Change the ad copy or creative and see how it affects your metrics. This is an ongoing process and will never stop.
Try new things
Don't only experiment within the platforms you've found success. Allocate 5–10% of your budget for exploring new methods of lead generation. These can be conventional methods, such as other social media ad platforms. But it can also be wacky ideas that would only work for your business. The point is that you diversify your lead generation. If your primary method stops working you'll have other options you can scale up.

Final thoughts
You've learned a lot about promoting your business online. To help it stick we'd recommend going back to your content calendar and updating it using your new knowledge. The main message would be to regularly communicate with prospective and current buyers. Provide them real value and they'll promote your business for you. Good luck!

If you found this useful and want more, have a look at all the Builder.ai guides.

FAQ
1. I want to start content marketing, what do I write about?
Write about anything that will help your readers. What are you an expert in? Think about all the topics and questions your customers discuss. Aim to write things that showcase your expertise and deliver useful content to your customers.
2. What's the best free way to promote my business?
If you only do one thing to promote your business, we'd recommend setting up your Google My Business account. It is a quick and easy way to give your business a huge boost on the Google Search Engine Results Page (SERP).
3. I want to grow my business with an app. Is there a simple option?
If you want an easy-to-use mobile app designed by a team of professionals, consider our Studio Store apps. They're prepackaged and deliver all the features you need to grow your business. You don't need any technical skills to get set up – we provide hosting and help get you set up in the app markets. 
4. Can I convert my current mobile website into an app?
Yes, there are several ways you can do this. We recommend working with us or one of the other large app development companies. Alternatively, you can learn more about the app maker websites from our 'convert your website to a mobile app' article.
Greig Robertson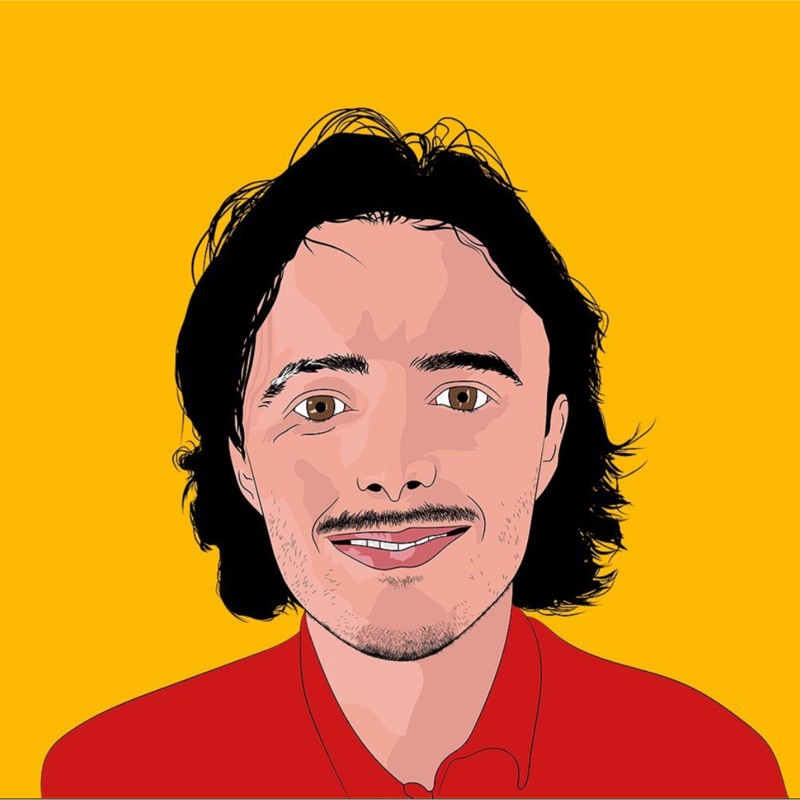 Greig is the Digital Content Lead at Builder.ai and a University of Bristol History grad. He has 5+ years' experience in B2B SaaS, creating data-driven, human-friendly content for high-growth tech startups. When Greig needs a dopamine hit, he checks Builder.ai's keyword rankings.