The debate over whether to build an ecommerce app or join a marketplace has been a big one– especially as it can make or break a business's online success. But what's the real difference between each eCommerce option and which is right for you?
Let's look at some of the key differences between selling via your own app and selling via an online marketplace like Amazon, Etsy or eBay, so you can make a well-informed decision about the eCommerce path that best suits your business needs.
A look at the key differences: eCommerce apps vs online marketplaces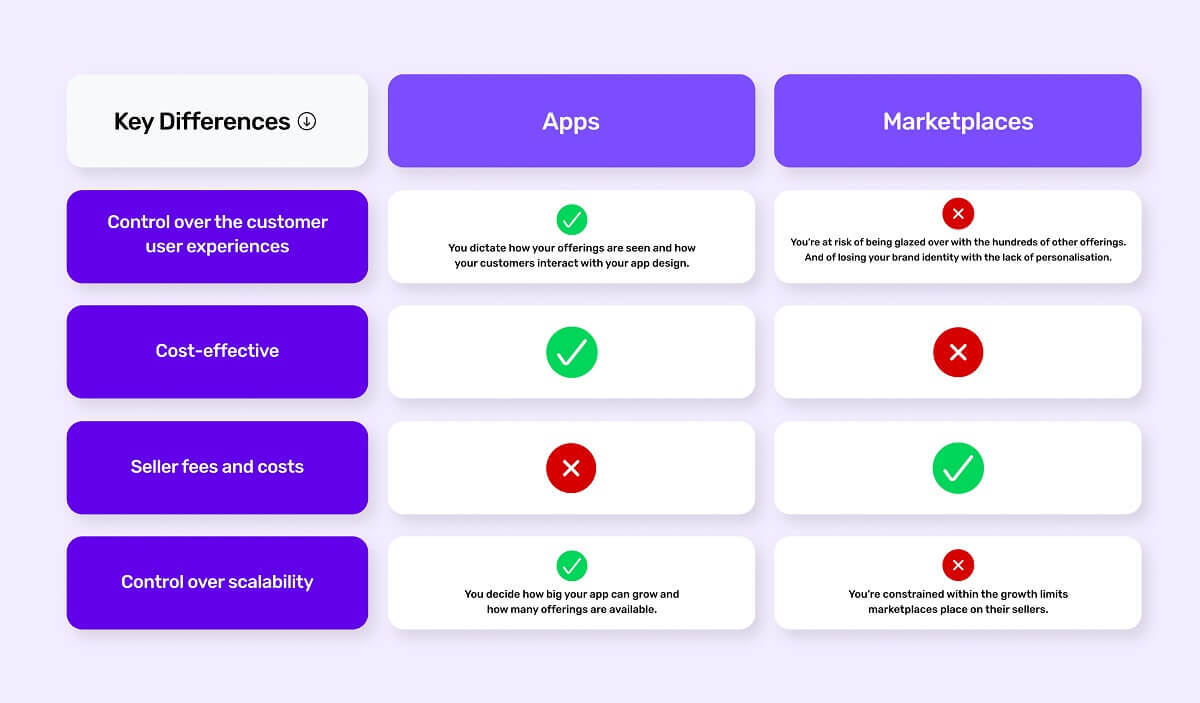 User Experience
When you create your own app you are in complete control of what your users see, think and do when they log in. Apps can be designed around a user's specific needs and focus on the goals that you want to achieve as a seller, rather than taking the one size fits all approach of a marketplace. It's much easier to customise offerings when it's your own creation!
Designing an app with your customer's needs at the forefront immediately heightens the user experience. How to navigate the app easily, how to order, and how to remain delighted after completing a purchase.
Need more app insight? Join the Builder.ai community
With a marketplace there are thousands of listings and products for sale which can lead to choice paralysis, like trying to pick one place to eat when you're looking at hundreds of options– it's going to end in han-ger for the customer and a lack of sales for you!
In the same way, it's much harder to navigate quickly and efficiently as your customer would need to weigh up all the search criteria on offer.
Cost & Fees
Visualise it, you've got a shiny bright spinning banner. But your competitor, standing next to you, has a life-sized inflatable air-dancer... They've got a whole performance happening so naturally, eyes will wander over to them. left.
Likewise, if your competitor is in the panel to your left, offering a similar product for a fraction of the cost- your customer will naturally be inclined to click that offer.
It's unfair but marketplace providers create a race to lower prices to match the competition, where ultimately the fees outweigh the profit. Most of the time these benchmarks are set by the marketplaces themselves, which also offer their own products amongst the listings.
As marketplaces can simultaneously own the site and list their products – they're able to tip the rankings in favour of their items. With all that consumer data available to them, the marketplace giants, with little concern for smaller businesses, can find the optimal price to capitalise on sales.
And not to mention the high commissions some marketplaces can charge, making it difficult for businesses to generate long-term profit. Some product-based marketplaces charge 10% per sale and service-based marketplaces charge between 20-30%! Shocked?
We were too– that's why we created a marketplace calculator to see exactly how much your brand could save without those extortionate fees. Use our free online calculator.
Growth
Every business wants to see its brand grow and prosper. But with marketplaces, it can feel like David vs Goliath. Especially with their caps…
Marketplaces sneakily promote your competitor higher than you – if you've grown much further in popularity than the rest. But why? Well, they benefit from competition and a state of moderation. It's easier to assert control if every seller has the same amount of sales and views as no one breaks away from the mould.
But who wants to remain average?
If you decide to create your own eCommerce website or an app, you could take a large part of their customer base with you!
With your own app, you'd finally have access to that all-important customer data and be able to utilise it in your favour. From shopping habits to upselling, you'd be able to implement a marketing strategy, create loyalty schemes and even offer exclusive discounts for your loyal customers. An owned app enables you to optimise sales to your favour, in a data-driven way.
Control over your own data could be the secret to your online success.
Wrapping up
It's the perfect time to design the right, unique, online journey for your customers and set your own rules for your business identity and costs. An online ecommerce store where you and your customers' needs are at the heart of every action.
Why don't you look over our checklist above and see where your business needs are filled best?
Constandina Patsalou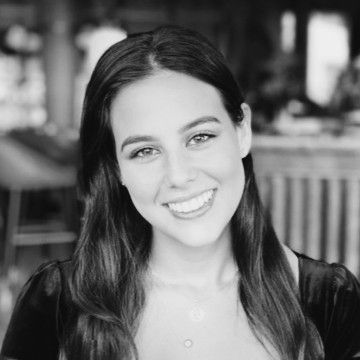 Senior Content Executive at Builder.ai
Constandina is the Senior Content Executive at Builder.ai. With 4+ years of experience in marketing, copywriting and with a special interest in creative writing, she squeezes an audacious personality into any complex topic. Constandina has an MSc from the University of Edinburgh.